What is Paul Bissonnette's net worth? Who is Paul Bissonnette's girlfriend?
Introduction
Paul Bissonnette, better known as Biz Nasty, is a Canadian former professional ice hockey player who played for the Phoenix Coyotes and Pittsburgh Penguins in NHL.
He is also a co-host of the Barstool Sports' Spittin' Chiclets podcast.
Biography
Bissonnette was born on March 11, 1985, in Welland, Ontario, Canada.
His father was a steelworker, while his mother was an Office Administration professor at Niagara College.
Paul was drafted 31st overall by the Ontario Hockey League's North Bay Centennials at age 16.
In 2003, Bissonnette won a gold medal representing Canada at the IIHF Under-18 Championships.
In the same year, he was selected in the fourth round by the Pittsburgh Penguins (121st overall) in the NHL Entry Draft.
During the 2004-05 season, Paul was traded to Owen Sound.
In 2005, he began his professional career with the Wheeling Nailers.
On February 25, 2006, Paul scored his first professional goal in the AHL. He recorded his first career NHL point — against the Philadelphia Flyers — on January 13, 2009.
Paul was claimed on waivers by the Phoenix Coyotes on October 1, 2009. He signed a two-year contract extension with the Phoenix Coyotes on October 5, 2011.
He signed with the Cardiff Devils of the EIHL on November 1, 2012.
On July 8, 2015, Bissonnette signed a one-year contract with the Ontario Reign.
Paul signed a one-year extension with the Ontario Reign on July 6, 2016.
He officially confirmed his retirement from professional hockey on September 7, 2017.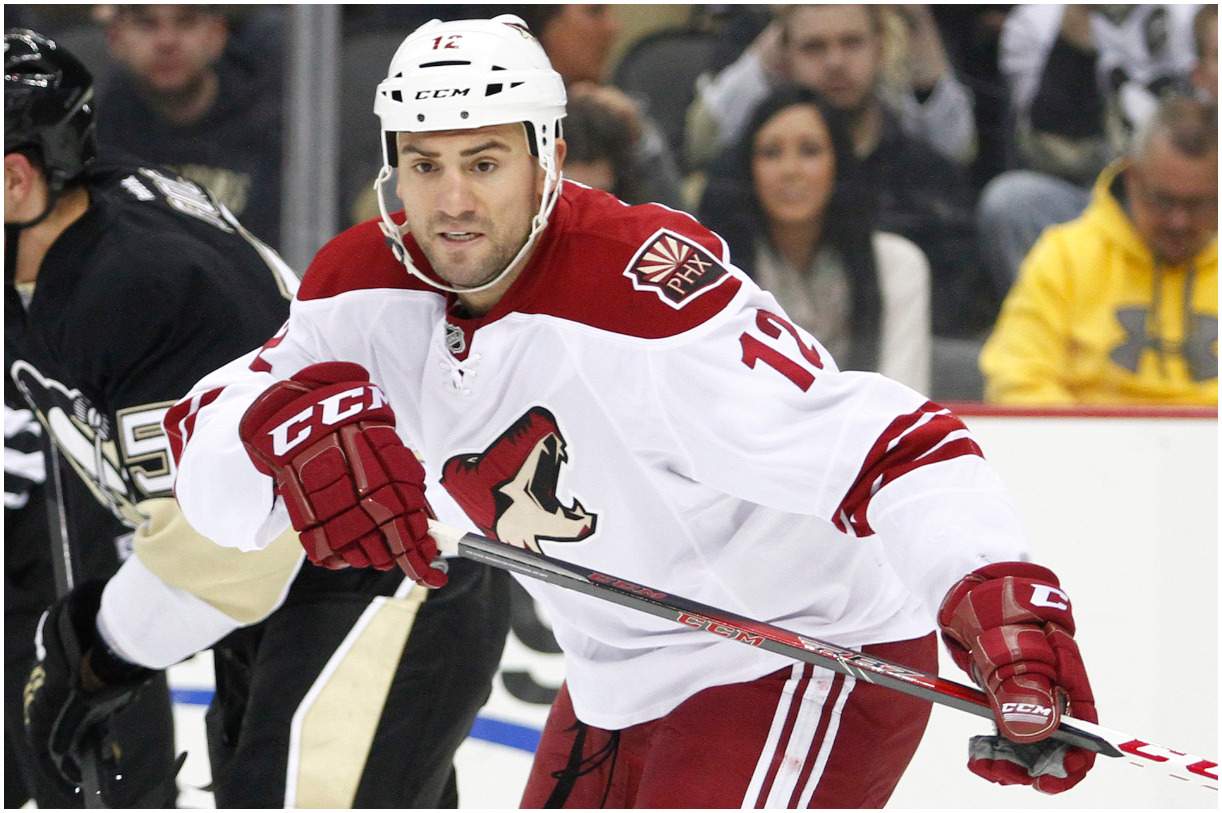 Also in 2017, Paul announced that he would join the Coyotes' radio booth as a color commentator. About one year later, Paul had become a new member of Spittin' Chiclets — the Barstool Sports' hockey podcast.
BizNasty Does BC
Paul and Canadian filmmaker Pasha Eshghi released a mockumentary series called – "BizNasty Does BC" in 2018.
Bissonnette said to Sporting News Canada about his mockumentary:
"I'd say if you could split the documentary up, it's about 50% humor and script, 25% informative and about 25% beauty."
On May 14, 2018, "BizNasty Does BC" was bought by Barstool Sports. The mockumentary follows Paul as he meets 17 past and present National Hockey League stars.
Wife/Girlfriend
Paul Bissonnette is dating Kendal Abigail
Height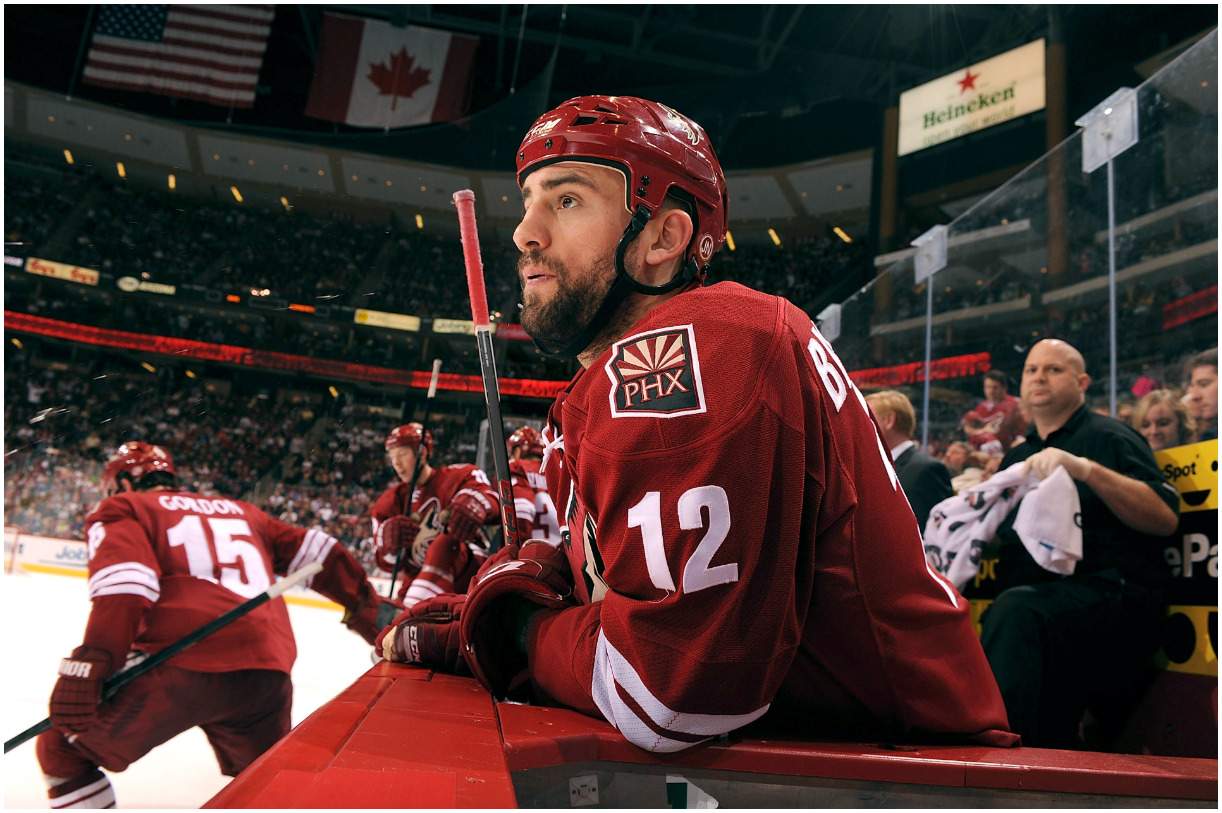 Bissonnette is 6 ft 2 in (188 cm) tall.
READ MORE: Who is Katelyn Ohashi's boyfriend?
Quotes
"Some nights you got it, some nights you don't."
"It does get exhausting, too, trying to entertain people and constantly be creative and funny."
"I think we're all creatures of habit."
"I gave my handicap as if we were playing from further back."
"I think I have the advantage all the time, for the simple fact that I'm doing something I love." (AskMen)
Trivia
He is the most controversial NHL player on Twitter. Bissonnette actually had his first Twitter account shut down.
Another famous Canadian former professional ice hockey player is Mike Fisher.
READ MORE: Eddie the Eagle Net Worth
Paul Bissonnette – Net Worth & Salary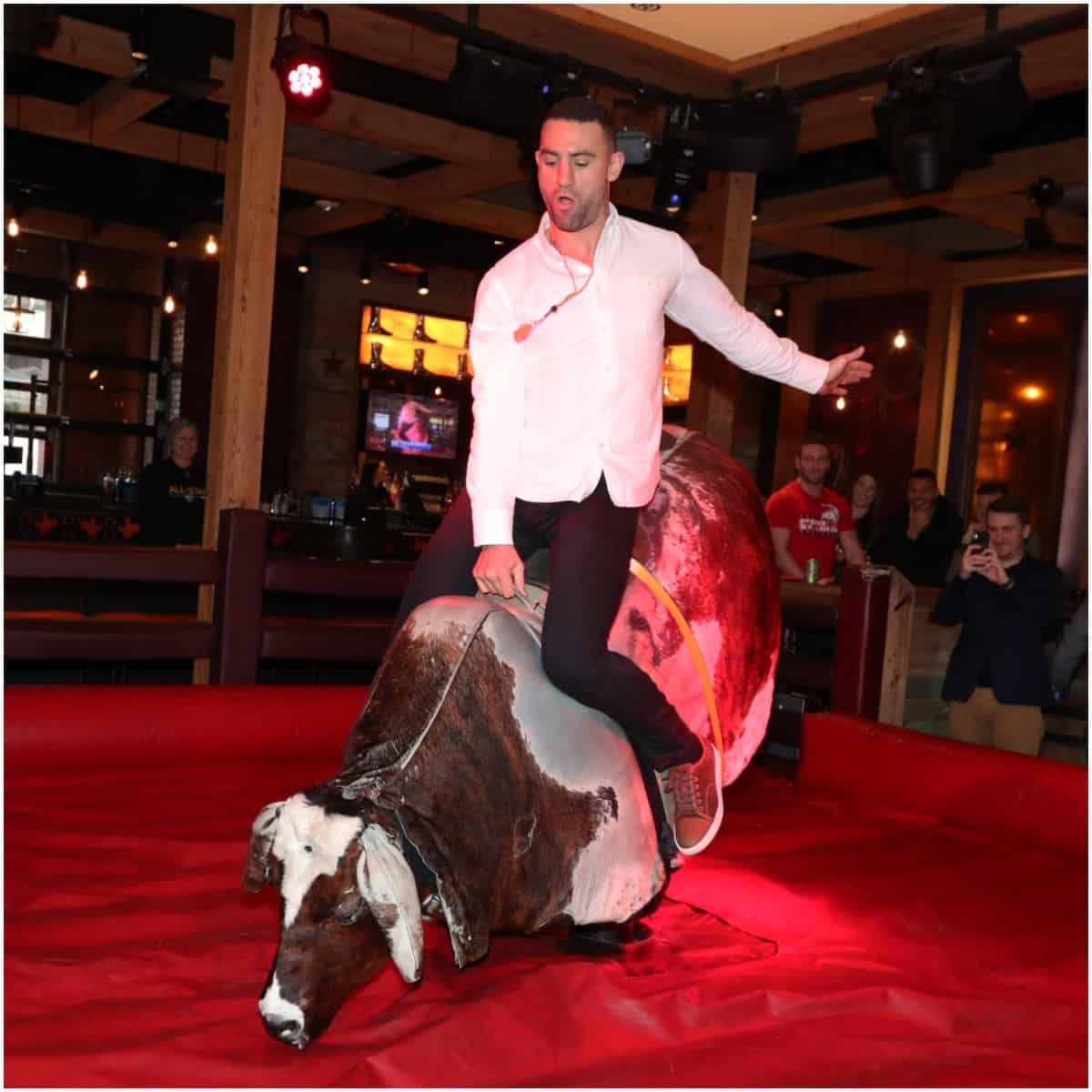 Bissonnette earned most of his wealth from playing as a professional ice hockey player for Cardiff Devils, Phoenix Coyotes, and Pittsburgh Penguins. During his professional career, Paul earned over $2.8 million from his contracts.
His most profitable year was the 2013-2014 season, when Bissonnette earned $750,000.
He also serves as a sports advisor for CaniBrands, a CBD products company. Furthermore, Paul is sponsored by New Balance.
In addition, he serves as a host on the Barstool Sports hockey podcast Spittin' Chiclets, as well as the color analyst for the Arizona Coyotes radio.
Bissonnette's annual salary at Spittin' Chiclets was not released to the public.
In 2021, it was announced that Bissonnette joined Turner Sports as a studio analyst.
Therefore, former professional ice hockey player Paul Bissonnette has an estimated net worth of $4 million.
READ THIS NEXT: Who is Claressa Shields?