Tiffany "Monie" Cashette was a reality TV star who has started a production company entitled – "Little Women, Big Business."
She is best known as one of the stars of the reality series Little Women: Atlanta.
Little Women: Atlanta is an American reality television series that chronicles the lives of a group of little women living in Atlanta, Georgia. The show is a spin-off series to Little Women: LA and debuted on January 27, 2016, on Lifetime.
The first season of Little Women: Atlanta follows the lives of the Salinas twins "Tiny Twinz," Briana Barlup, Ashley "Minnie" Ross, Emily Fernandez, and Monie as the main cast.
Update – in 2020, Ashley 'Minnie' Ross died at 34 after she lost control of her car while traveling on one side of the highway.
When the season was filmed, Tiffany was looking for a new start in life.
The 2nd season premiered on July 13, 2016, with Tanya Scott and Samantha Ortiz making guest appearances.
The 3rd season premiered on January 4, 2017. Tanya Scott was promoted as a main cast member. Abira Greene and Samantha Ortiz were in a recurring capacity, whereas Emily Fernandez and Briana Barlup left the show.
The 4th season premiered on December 14, 2017, with Samantha Ortiz promoted as the main cast member. At the end of the season, Tanya Scott and Samantha Ortiz left the series.
The 5th season premiered on March 28, 2019. Emily Fernandez and Briana Barlup return to the show, whereas Cashette quitted the series in mid-season.
During an interview, Monie explained her departure:
"I'm a mom first, so l knew l had to do what's best for my son, and that's return to Houston."
Tiffany later added:
"As parents, we know the minute we have kids our lives don't belong to us anymore. We revolve around our children."
Biography
She was born on October 26, 1982, in Houston, Texas, USA.
Monie has gained national recognition as one of the stars on "Little Women: ATLANTA."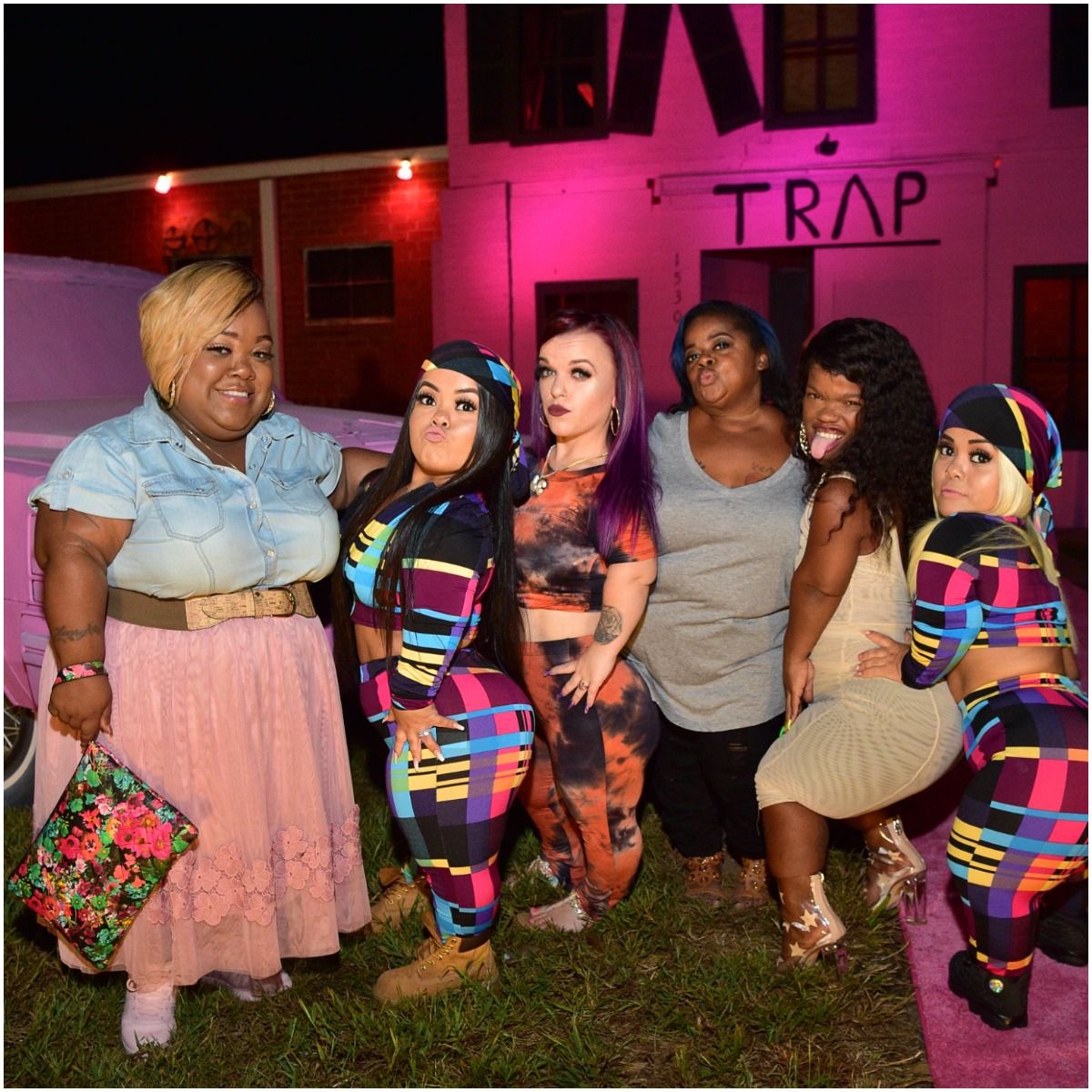 In addition, she has started her company "Little Women, Big Business."
With this company, Tiffany released her fragrance line "Cashette"- Soft as Silk, Hard as Diamond, as well as a shoe collection that is going to be exclusive, identifiable, and darling.
Monie also has plans for a short film.
Husband
In June of 2017, Tiffany "Monie" Cashette married Morlin Ragland, a fellow Little Women: Atlanta cast member. They were engaged since August of 2016.
She said:
"More and more, I see he genuinely loves me. And being a little person, that's hard."
Cashette continued:
"We all go through that – trying to find someone who genuinely loves you, not looking at you, or your height, or your size, or your uniqueness – he really loves my heart."
They met on a dating website called "plentyoffish.com."
Their wedding and wedding preparations were chronicled in 4 special episodes of "Little Women: Atlanta."
Morlin made his first appearance on the series in Season 1. He is the father of 4 children from a previous relationship. According to a cousin of Morlin, their entire wedding was fake. His cousin said:
"I guess I got a new niece but I'm not sure cause Morlin Ragland ain't called to tell me yet lol!"
Son
Tiffany Cashette has a son named Derrick Eugene Becton Jr. from her previous marriage to Derrick Becton Sr.
She has spent the last three years traveling between Houston and Atlanta to see her son. She is also trying to get full custody of her son.
READ MORE: Biography of Judah Smith
Trivia
As her mother passed away from scleroderma, Tiffany has supported non-profit organizations dedicated to the fight against the disease.
Scleroderma, a long-term disease, refers to numerous disorders in which the connective tissues and skin harden and tighten. It most commonly occurs between the ages of 30 and 50 and affects females more frequently than males.
Overall symptoms include:
red spots on the hands and face;
tight, thickened skin on the fingers;
problems of the esophagus that links the stomach and throat;
calcium deposits in connective tissues.
An estimated 85 to 95 percent of scleroderma suferrers experience Raynaud's phenomenon (a condition in which spasm of arteries cause episodes of substantially reduced blood flow). There is no cure for scleroderma, however, different treatments can control complications and symptoms.
READ MORE: Bobby Hundreds Net Worth
She suffers from dwarfism, a condition of short stature that is defined as an adult height of 4 feet 10 inches or under, according to the advocacy group Little People of America.
Dwarfism typically results in the following:
progressive development of swayed lower back;
progressive development of bowed legs;
a disproportionately large head, with a flattened bridge of the nose and a prominent forehead;
limited mobility at the elbows;
short fingers, typical with a wide separation between the ring and middle fingers;
short legs and arms, with particularly short upper legs and upper arms;
an average-size trunk.
The type of dwarfism which Cashette has is NPR 2, which is a rare type of dwarfism.
Tiffany "Monie" Cashette – Net Worth
Monie earned most of her wealth from starring in the TV series Little Women: Atlanta. In addition, she had a YouTube channel with her husband that has more than 51 million views (about $102,000 in revenue).
Besides being on Little Women: Atlanta or having her YouTube channel, Monie had a production company called "Little Women, Big Business."
Moreover, she had plans for her own shoe line called MonieRose. Monie joined The Atlanta Social Club (a private club that brings together a diverse and motivated group of Atlanta women).
Cashette appeared on the children's show "Nubbin & Friends" as well as played the voice actor for the character "Monie the Ladybug." Therefore, at the time of her death, Tiffany "Monie" Cashette had an estimated net worth of $0.5 million.
Featured image source – © Guliver / Getty Images.
READ THIS NEXT: Who is Dhar Mann?
References

https://www.monstersandcritics.com/little-women-atlanta-star-monie-cashettes
https://popculture.com/reality-tv/little-women-atlanta-monie-cashette-hints