Tom D'Agostino Jr. is an American businessman who became known for founding his company Smart Source LLC in 2003 as well as marrying Luann de Lesseps.
He was born on December 31, 1966, in New York City, USA.
D'Agostino earned a degree in Business Management from the University of Denver.
After college, Tom was part of the founding team of Workflow, one of the biggest publicly-traded print outsourcing companies.
Smart Source LLC
In 2003, D'Agostino founded Smart Source LLC, a company that provides marketing and commercial materials to businesses.
According to the company bio on LinkedIn, Smart Source is "a sourcing company with category expertise in buying, managing and distributing print and promotional materials."
Their clients include Fortune 500 companies in a range of industries from real estate to residential, healthcare to hospitality, financial to pharmaceutical.
In 2017, the company was named in the Top 50 Distributors of promotional and print products in the United States.
In addition to being the CEO of Smart Source LLC, D'Agostino serves on the Board of Directors of VitaPet Inc. pet healthcare company and works with the Young President's Organization, a network of young chief executives that has more than 27,000 members in over 130 countries.
Wife
Tom D'Agostino Jr. married Luann de Lesseps on New Year's Eve in 2016.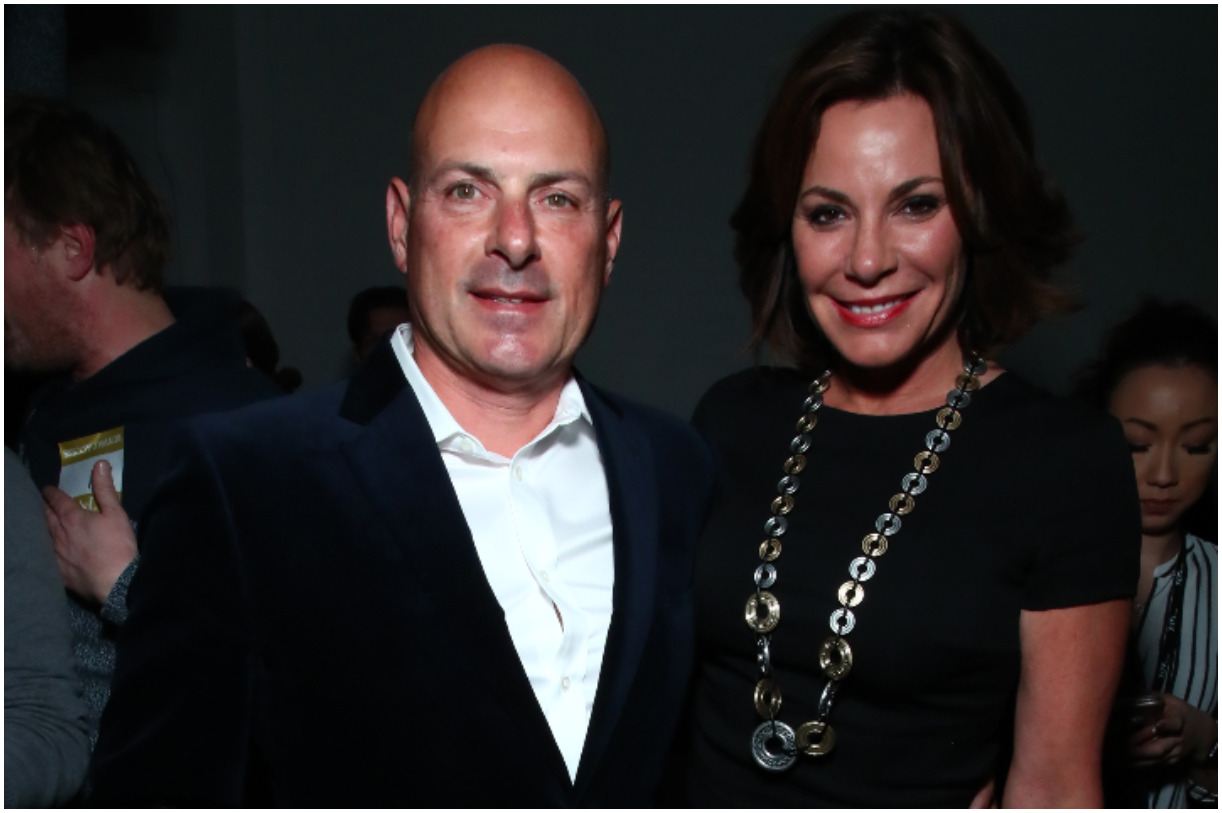 The two first met at a restaurant when each of them had come with friends.
He said:
"We were each with other people but started talking and it was magic."
D'Agostino went on to say:
"We have been inseparable ever since. She is like an asteroid who has impacted my life."
Note – Luann de Lesseps is an American singer, author, model, and television personality who released a song titled "Money Can't Buy You Class" in 2010. Luann also released a book on the subjects of etiquette and manners, named "Class with the Countess: How to Live with Elegance and Flair."
However, de Lesseps is best known for her appearance on the Bravo television series – "The Real Housewives of New York City." It is a reality TV series that documents the lives of a few women residing in NYC.
In February 2011, she said about her relationship with Tom:
"We got engaged after three months and then we got married a year after."
de Lesseps continued:
"So I thought, plenty of time, because I got married two weeks after I met my first husband and it lasted 17 years, so I thought, you know, this is how it works."
In August 2017, she filed for divorce following allegations of infidelity which first surfaced shortly after their engagement. The couple was soon divorced.
She posted on her Tweeter account:
"It's with great sadness that Tom & I agreed to divorce."
de Lesseps added:
"We care for each other very much, hope you respect our privacy during this sad time!"
During an interview, de Lesseps talked about a buildup of events which caused her to file for divorce:
"It was the weekend before the [season nine] reunion. Tom went out and he called up an old girlfriend, and they met up with a group of people – and I didn't know about it."
Luann continued:
"I found out about it the next day in the press. So that, for me, was like the final straw. I was like, 'I can't do this anymore.'"
In a recent interview, Luann confessed:
"I don't think he can leave his bachelor life. I think he really loved me, he still loves me."
de Lesseps went on to say:
"He was not going to change his lifestyle, it was a problem for me."
Luann also said:
"He's a flirty guy, he's a social guy. People take it the wrong way sometimes, it's not a good look."
Tom declared:
"I fell in love, got married quickly and am very sad that two people in love are not together."
During an October 2019 interview, Luann stated:
"Tom and I are cordial, but we don't have children, we weren't together a long time, but he's doing his thing and I'm doing mine."
They recently met at a party. She said:
"We said hello. It's amicable."
Past Girlfriends
Tom once dated Ramona Singer, an American celebrity who gained fame for her appearances on TV series – "The Real Housewives of New York City." Later, Singer had created her own line of white wine, named – "Ramona Pinot Grigio."
D'Agostino also dated Sonja Morgan, a reality star who also gained fame for her appearance on "The Real Housewives of New York City."
Quotes
"I often remind my clients that print is not their core competency, it is ours."
"I believe that success comes from combining an extremely efficient management model with a strong network of suppliers and unparalleled technology."
Trivia
He has homes in West Palm Beach, Florida, and NYC.
Tom D'Agostino Jr. – Net Worth
D'Agostino earns most of his wealth from being the founder and CEO of Smart Source LLC. In 2016, his company has doubled its market share and revenue. According to sources, the company has an annual revenue of over $50 million. Therefore, Tom D'Agostino Jr. has an estimated net worth of $2.8 million.
Featured image source – © Guliver / Getty Images.
References

https://www.bravotv.com/luann-de-lesseps-ex-tom-dagostino
https://www.eonline.com/luann-de-lesseps-and-tom-d-agostino-divorce
https://pagesix.com/luann-reveals-the-moment-she-was-done-with-tom