What is Tony Finau's net worth? Who is Tony Finau's wife?
Introduction
Tony Finau is an American professional golfer.
He has played on a number of professional tours, including the Korn Ferry Tour, European Tour, PGA Tour Canada, and PGA Tour.
Tony Finau has three wins in total and two professional wins under his belt.
He comfortably sits at Number 9 on the PGA Tours Official World Golf Ranking.
The Origin Story
He was born on September 14, 1989, in Salt Lake City, Utah. He is of Tongan and Samoan descent.
Tony first found the inspiration to play golf when he was 7 years old, in 1997, while sitting on his couch watching television.
On TV, he saw a then 21-year-old Tiger Woods pumping his fist in the air after winning the Masters Tournament. This deeply inspired Tony. He thought to himself, "maybe I can do that someday."
Tony's younger brother, Gipper, had already taken an interest in golf as well.
Tony's father, Kelepi Finau, worked as a baggage handler at an airport and made $35,000 a year to support the family of seven children.
Needless to say, not much money was flowing around the household to support a budding golf hobby, let alone a professional golfing career.
Kelepi was determined not to let the issue of money stop his sons from playing.
Tony started practicing playing golf by using clubs his dad bought from the Salvation Army for 75 cents each that were cut down to kids' size and golf balls collected from the neighbors.
Combined with a mattress leaned up against the wall and strips of carpet that his father had placed on the floor to hit off from, Tony had scored himself a not-so fully-fledged practice golf course located in the family garage.
Kelepi had borrowed a copy of "Golf My Way" by Jack Nicklaus from the library, which was the ultimate manual for training his two sons.
Even though Kelepi had no prior golfing experience, Tony still claims that his knowledge of sports, in general, made his father an "absolute genius."
The sporting choice of both Tony and his brother Gipper was cause for some head-scratching when they competed at local events as kids.
Many questioned why they didn't give football a run for its money.
While still in high school, he became a two-time medallist in the Utah state high school championship, and he was a member of the 2006 state team.
He won the 2006 Utah State Amateur and was crowned West High School's 2007 Athlete of the Year.
In November 2011, Tony's mother, Vena Finau, died in a car crash at the age of 47.
Tony was 20 at the time.
He was heartbroken and developed some short-term health issues from the stress associated with her death but knew that the last thing she would want him to do was to quit.
After his mother's death, he started wearing a green shirt in the final round on Sundays as a tribute to her, as it was her favorite color.
Career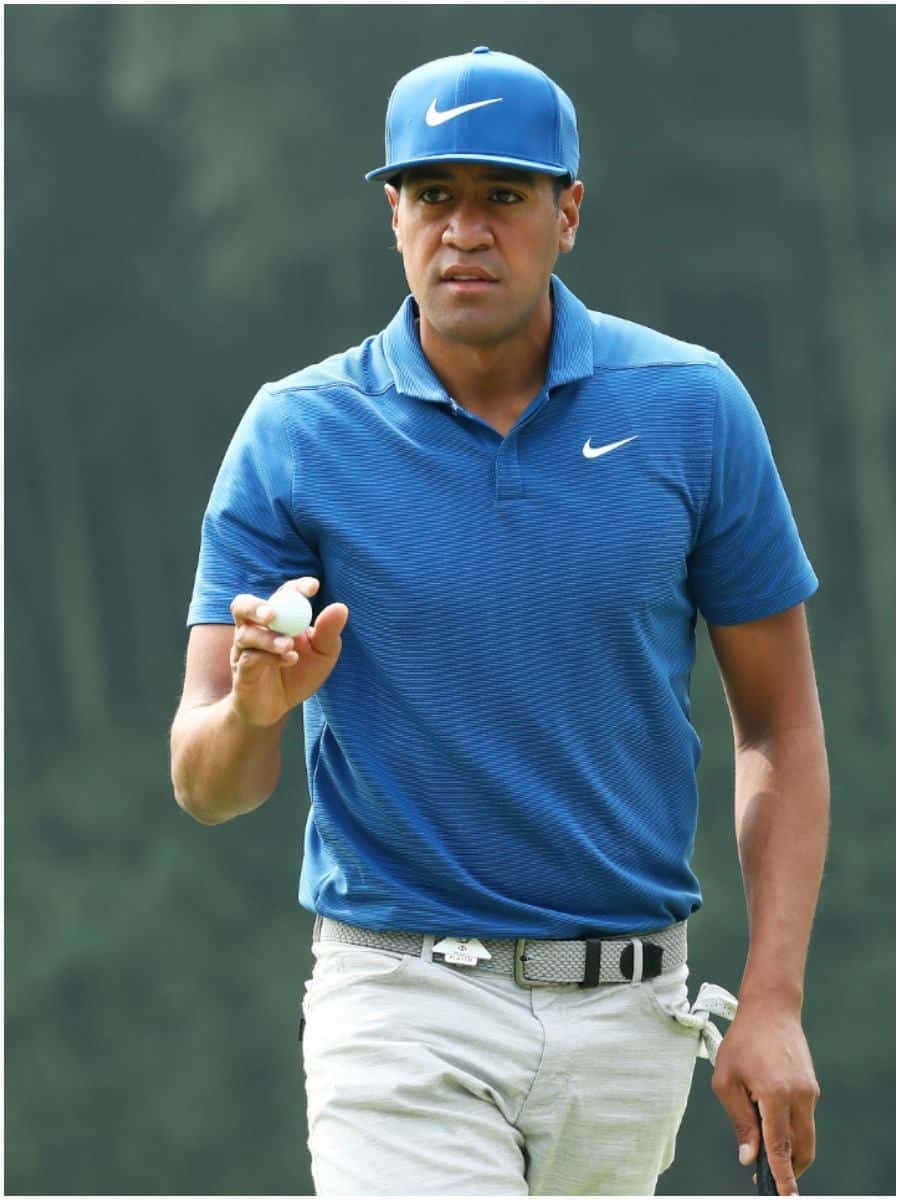 Tony started playing professionally as soon as he graduated from high school. He began playing various mini-tours such as National Pro Tour, NGA Hooters Tour, and the Gateway Tour.
In 2009, Finau competed at The Big Break, finishing second.
In 2013, Tony played on the PGA Tour Canada. Later that year, he competed in the Korn Ferry Tour qualifying school and earned his Korn Ferry Tour card for 2014.
In August of 2014, Tony won his first title at the Stonebrae Classic while on the Korn Ferry Tour. Here he earned his PGA Tour card for the 2014-2015 season.
He won the maiden title on the PGA Tour at the Puerto Rico Open in 2016.
Finau finished the 2017-2018 season with 11 top-10 placings, earning him over $5.6 million in prize money. He won more than $1 million just from finishing second place in the WGC-HSBC Champions in China.
In 2019, Finau tied fifth in the Masters Tournament.
In July 2020, Finau played in the Memorial Tournament, coming out in eighth place. Soon after, he earned a T-3, placing at the 3M Open.
This was 30 top-10 finishes in a four-year period for Finau without a win.
That's a PGA Tour record.
In 2021, Finau turned up the heat of his performance on the course.
He came fourth at The American Express, at the Farmers Insurance Open, he tied in second place, and then tied in second place again at the Saudi International on the European Tour.
Tony also came second place at the Genesis Invitational at Riviera Country Club in California.
After five years, Finau won a tournament – The Northern Trust, after emerging victorious in a final playoff against Cameron Smith.
In July 2022, Tony won his third 3M Open.
READ MORE: Patrick Mahomes & Brittany Matthews
Wife
Tony is a Mormon by spirituality, and he enjoys doing church activities as well as doing his part in helping the church and the local community.
Tony Finau is married to Alayna Finau.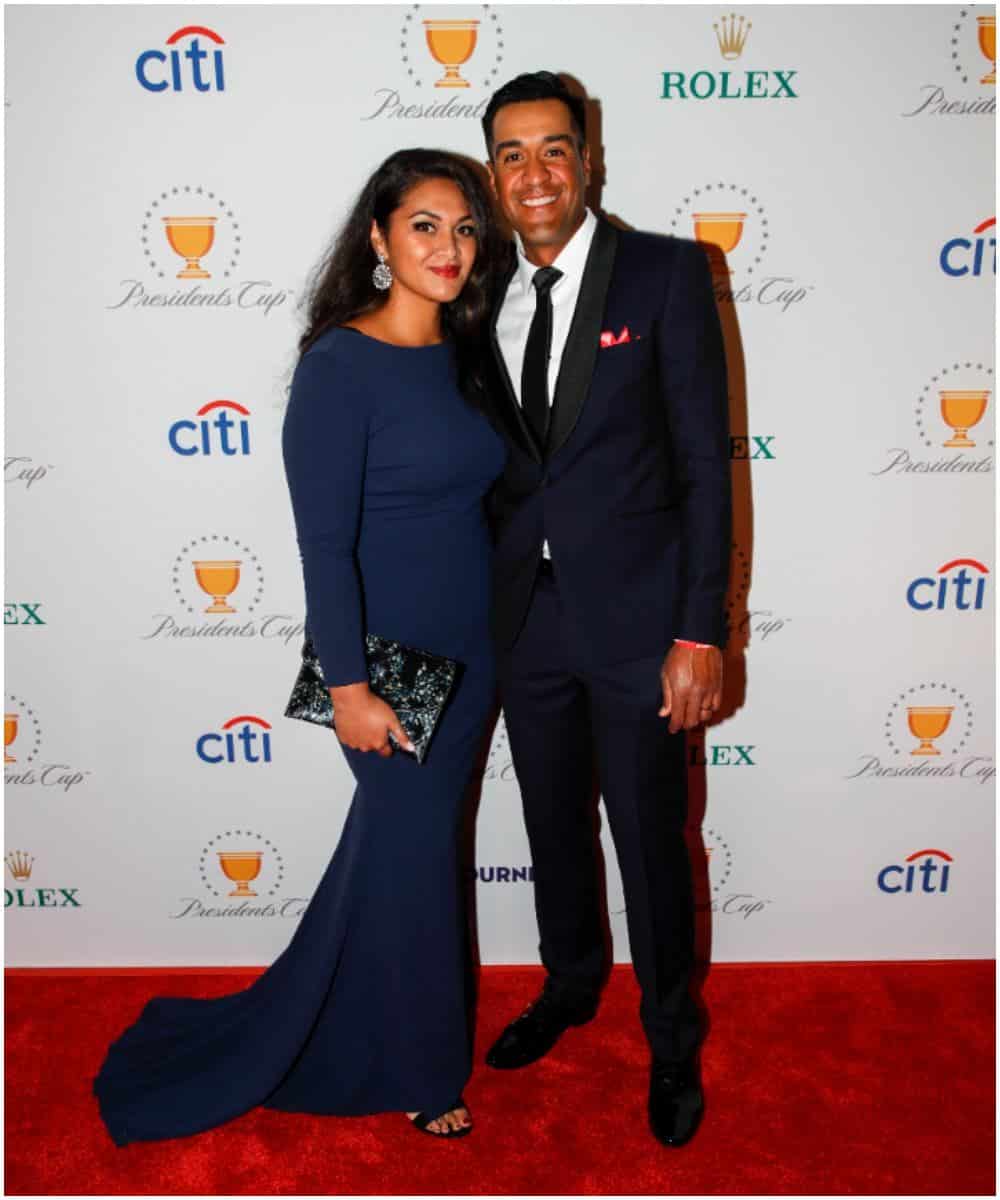 Children
They have four children together, named Jraice, Leilene Aiaga, Tony, and Sage.
Family is Tony's priority over his professional career.
He once lost an opportunity to golf with Tiger Woods as he awaited the birth of a child.
Tony's little family sometimes travels with him while he is on tour, but their young age is often a cause for them to stay home.
READ MORE: Michael Todd Net Worth
Tony Finau – Net Worth
Finau earned most of his wealth from participating in professional gold ornaments.
Tony sits at 9th position on the Official World Golf Ranking and has achieved two professional wins.
During his career, Finau earned over $36 million from tournaments.
In addition to the millions he earns every year from competing in professional tournaments, Tony is also signed to brand endorsement deals with Ping, Nike, and STAMINAPRO.
Therefore, Tony Finau has an estimated net worth of $25 million.
READ THIS NEXT: Who is John Brzenk?