David Dobrik is a YouTube star who has accumulated over 18.3 million subscribers on his YouTube channel.
Biography
He was born on July 23, 1996, in Kosice, Slovakia. David moved to Chicago, Illinois at a young age.
Dobrik is not a US citizen. Formerly an illegal immigrant, David is currently protected under Deferred Action for Childhood Arrivals (DACA) signed by President Obama in 2012. As of 2017, approximately 800,000 people – referred to as "Dreamers" after the DREAM Act bill – were enrolled in the program created by DACA.
David said:
"I'm not allowed to leave the country because I am under what you call DACA. If I leave, I can't re-enter for another 10 years."
On April 3, 2013, he posted his first video to Vine. David credited Vine for his success and conceded that had it not been for the video-sharing platform, he "would still be back on the farm in Illinois raising cattle, or worse, going to college."
In 2014, Dobrik joined a collaborative YouTube channel called Second Class.
In 2017, David won Breakout Creator at the Streamy Awards. For 2018, he leads with 6 nominations, while veteran creator Casey Neistat and Escape The Night follow with 5.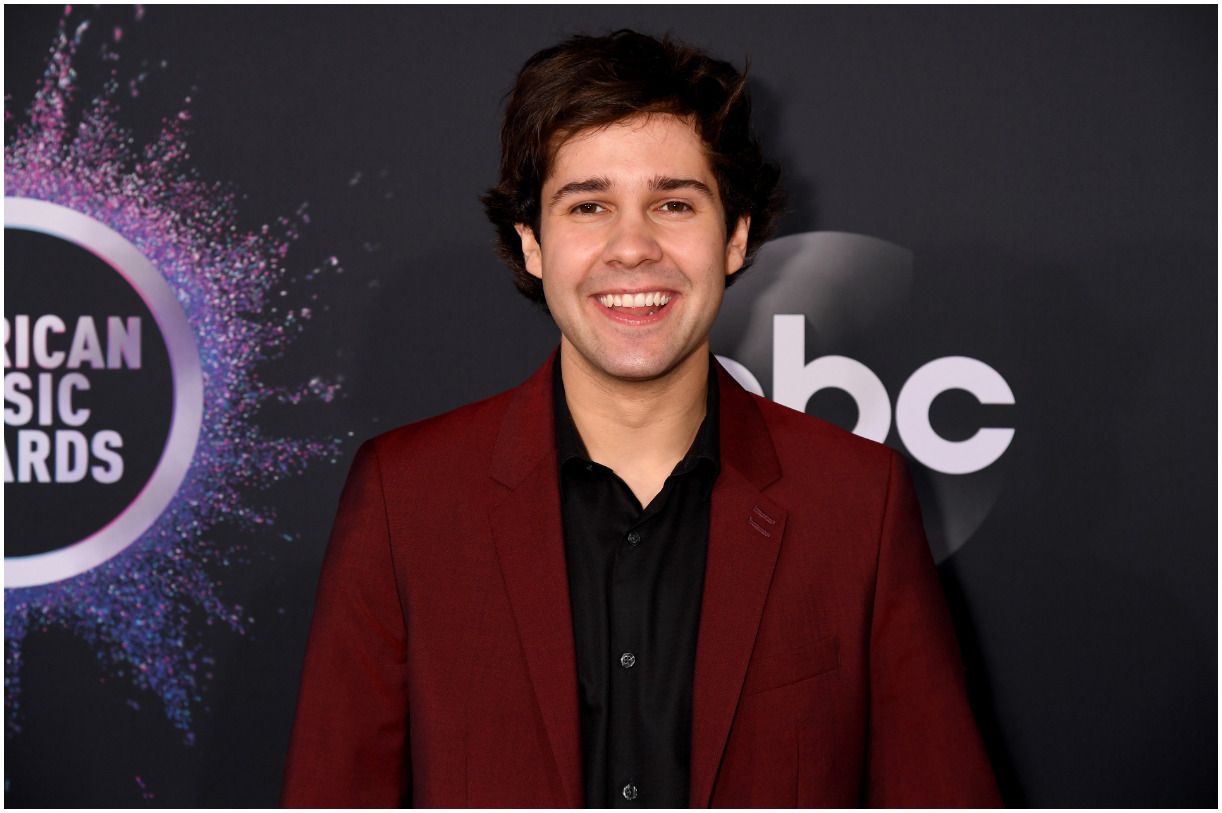 In 2018, Dobrik was on a nine-city tour with his Views co-host Jason Nash (a semi-finalist on Last Comic Standing in 2010). During an interview, Davis quoted:
"Right now, I'm saying 'yes' to a lot more things. I turned down pretty much every meeting for the past two years — just because the vlog is so time-consuming."
He later added:
"But now I'm taking a bunch of meetings and doing everything I should've been doing two years ago."
In 2020, he launched the mobile camera app Dispo.
READ MORE: Jeannie Klisiewicz Net Worth
Girlfriend
In 2015, he met a YouTube star named Liza Koshy and they began dating.
Dobrik dated Liza for nearly three years.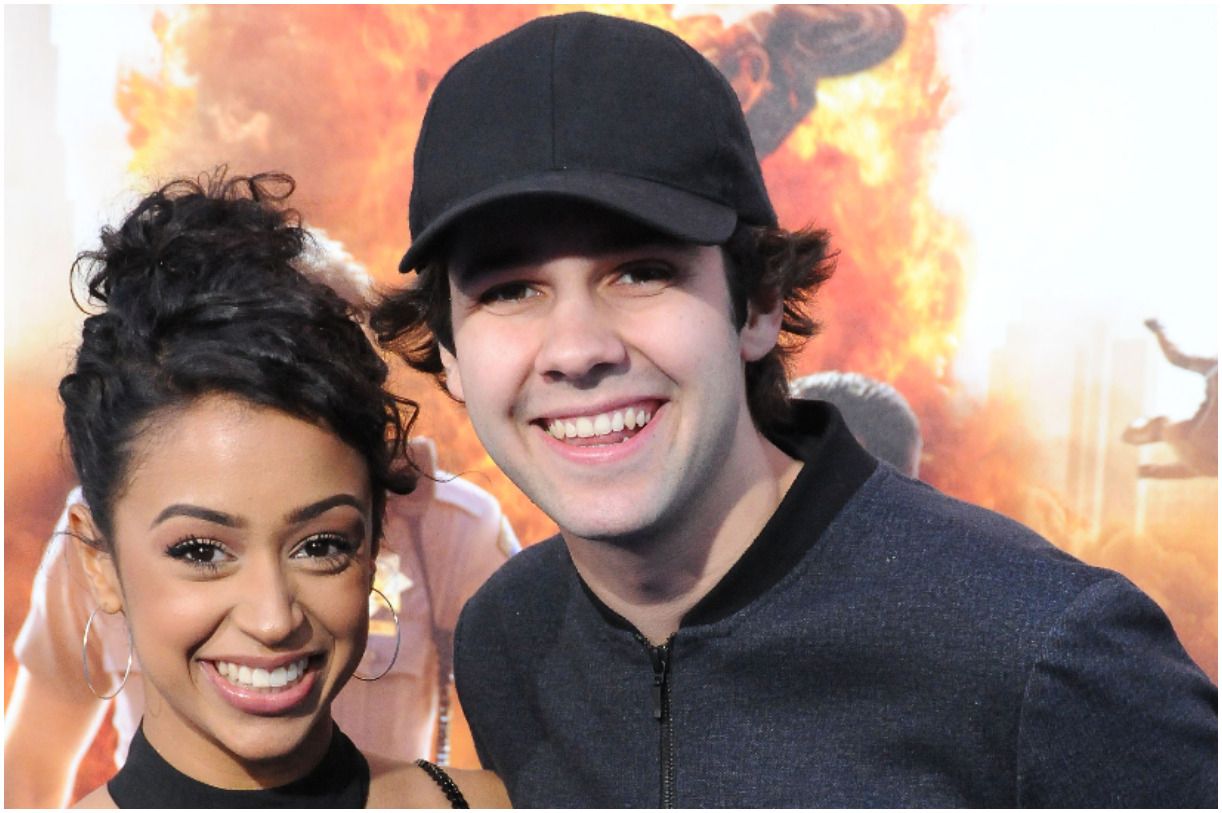 Note – Liza Koshy is an American social media star, YouTube personality, and actress. Liza was born on March 31, 1996, in Houston, Texas, USA, where she was raised by her parents with her 2 older sisters. Koshy belongs to mixed ethnicity as she has Caucasian and Indian ethnicity.
In 2019, in a YouTube video, the two announced that they broke out. "Liza broke up with me because she felt like we've been distant because we've been so busy," David said in their breakup announcement video.
Koshy said:
"We felt like we were living separate lives but neither of us was coming to terms with it."
The two have since remained close friends.
According to some sources, Dobrik is secretly dating Natalie Mariduena, his assistant and roommate. He actually admitted to having a crush on Natalie back in their high school days.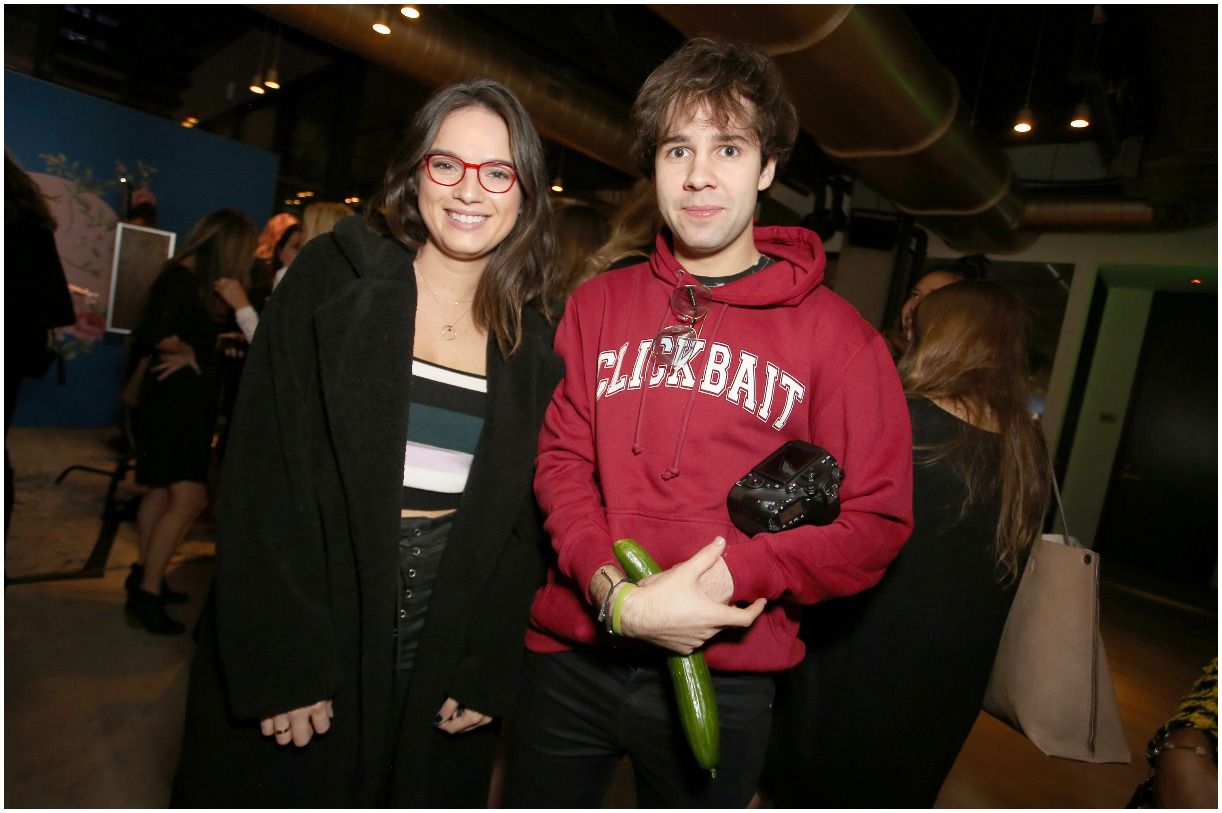 Update – Natalie is dating Toddy Smith.
Parents
His parents' names are unknown – the only thing which can be said for sure is that they are Slovakian immigrants.
Siblings
He has three siblings, Sara, Ester, and Toby.
Height
Dobrik is 5 ft 9 in (178 cm) tall.
READ MORE: Jason Hawk Net Worth
Trivia
On March 23, 2019, he won The Nickelodeon Kids Choice Awards which took place in Los Angeles. DJ Khaled hosted the event. David said:
"Thank you to everyone that voted and thank you to my childhood hero, Josh Peck for hand delivering the blimp himself!"
David said that he speaks Slovak as well as Hungarian.
In 2019, he revealed that his first kiss happened when he was 17 years old — that also happens to be around the time he started creating Vines. Dobrik explained:
"I was 17, it was under this gazebo and it was super planned. I was talking to this girl and I was like, – We're gonna kiss and then we're gonna make out, and I'm gonna touch your b###s."
Dobrik has a podcast titled 'VIEWS' with Jason Nash. It occasionally features Natalie Mariduena and Joe Vulpis.
In 2019, Trisha Paytas posted a picture on Instagram where she is posing wearing a T-Shirt with David's face on it! Some people speculated that Paytas is trying to get back into Vlog Squad. Or, it could all have been a method for her to spark some harmless internet debate again.
In 2018, he was named one of the "10 Social Media Personalities Making the Most Noise" by PAPER Magazine alongside Trisha Paytas, Bretman Rock, and Jaboukie Young-White among others.
In the same year, he won First Person at the 2018 Streamy Awards while The Vlog Squad won Best Ensemble Cast under the name "David's Vlog."
READ MORE: Who is Paul Denino's girlfriend?
Dobrik has collaborated with many other YouTubers, including:
Howie Mandel;
Kaia Gerber;
Kendall Jenner;
Kylie Jenner;
John Stamos;
Tana Mongeau;
Jeffree Star;
Josh Peck;
Brandon Calvillo;
Alex Ernst;
Gabrielle Hanna.
He has a second channel, David Dobrik Too, that has accumulated over 8 million subscribers. In September 2018, he created his third channel, Views Podcast, where David posts the video podcast of Views.
David Dobrik – Net Worth
Dobrik earns most of his wealth from advertisements on his YouTube channel, selling merchandise (mainly T-shirts), and sponsors.
On YouTube, Dobrik has over 8 billion views, which translates into about $24 million in revenue, before taxes.
Therefore, Slovak-born American Internet personality David Dobrik has an estimated net worth of $30 million.
READ THIS NEXT: Who is P. Allen Smith?
References

https://www.buzzfeed.com/david-dobrik-told-us-about-his-sloppy
https://www.teenvogue.com/david-dobrik-doppelgangers-lukas