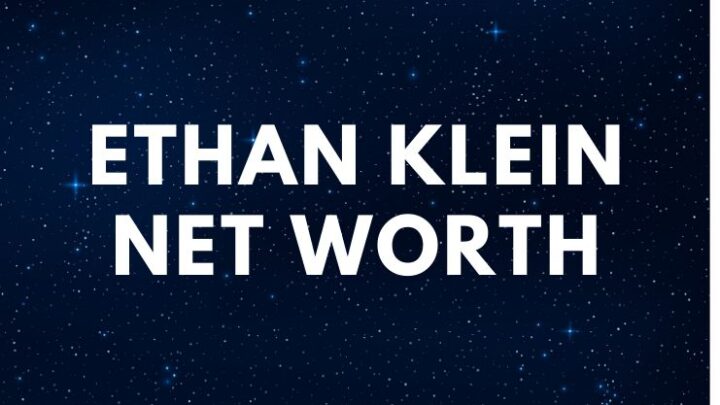 Ethan Klein is a YouTube creator who runs the channel h3h3Productions along with his wife. Their channel mostly consists of reaction videos and sketch comedy in which the couple satirizes the internet culture.
Biography
Klein was born on June 24, 1985, in Ventura, California, to an Ashkenazi Jewish family. Ashkenazi Jews are a group that falls under the umbrella of "European," however, according to research, they are genetically distinct and unique from the European population at large.
The name Ashkenazi comes from a Biblical person named Ashkenaz, the eldest son of Gomer – a grandson of Noah through Noah's son Khaphet. This makes Ashkenaz a great-grandson of Noah.
His paternal grandfather was film and television producer Leonard Katzman.
From 2004 to 2009, Klein was an English Literature student at the University of California, Santa Cruz. Ethan graduated with a Bachelor of Arts degree in creative writing.
YouTube
The h3h3Productions YouTube channel was created on April 29, 2011. It has gained a reputation for criticizing certain Internet personalities and trends as well as the policies of YouTube itself. The channel has more than 6.2 million subscribers.
His "Kissing Pranks — h3h3 reaction video" garnered more than 14 million views.
Eyebrows
He has a mild form of Tourette syndrome. TS is named after Dr. Georges Gilles de la Tourette, the pioneering French neurologist who first described the syndrome in 1885, in an 86-year-old French noblewoman. Tourette syndrome is a neurological disorder that is characterized by repetitive, involuntary, stereotyped movements and vocalizations called tics.
TS causes his eyebrows to noticeably twitch.
Wife
After several years into their relationship, he married Hila in 2012.
Hila Klein was born in Holon, Israel on December 12, 1987, to a Sephardic Jewish family. Her mother is of Turkish-Jewish descent, while her father, Yochanan Hakmon, was of Libyan-Jewish descent.
She served as a soldier in the Israel Defense Forces for about 24 months. During her military service, Hila met Ethan while he was visiting the Holocaust Museum in Jerusalem.
During an interview, Ethan gives thanks to his fans and his wife:
"So, to you guys, thank you so much, we love you. To you, my beautiful wife, thank you for being with me on this journey. Guys, we appreciate you, we love you. To the best here, have a little sip of your sodie pops."
On July 3, 2013, Ethan and Hila created a collaborative YouTube channel called "Ethan and Hila" that has more than 2.1 million subscribers.
In addition to these channels, they run a third YouTube channel by the name "H3 Podcast." The YouTube channel has over 1.7 million subscribers. The podcast covers a variety of topics, some controversial. Also, the podcast has a "Top of the Week" segment, where they comment on current events involving the world and the internet. The H3 Podcast episodes were initially streamed live on Twitch and later uploaded to YouTube in full.
Moreover, they have a fourth channel, titled "H3 Podcast Highlights." The channel has more than 2.17 million subscribers and features short clips of the H3 Podcast.
Even though they celebrate Jewish holidays, Ethan and Hila identify themselves as agnostic atheists (a philosophical position which encompasses both agnosticism and atheism).
Children
In January 2019, they announced that their first child is a boy and will be named Theodore Yochanan Klein.
Height
Ethan is 5 ft 11 in (180 cm) tall.
Trivia
From September 5 to September 12, 2017, Hila and Ethan, along with Alex Hirsch, Justin Roiland, YouTube prankster Joey Salads, and Dana Terrace raised more than $200,000 in donations to Direct Relief, a nonprofit organization with a mission to:
"improve the health and lives of people affected by poverty or emergency situations by mobilizing and providing essential medical resources needed for their care."
Ethan and his wife own a Yorkshire terrier named Shredder, who appears regularly in their YouTube videos.
In the Baited Podcast Episode 9 and the H3 Podcast Episode 15, Klein states that he has Dyslexia, a learning disorder that involves difficulty reading due to problems identifying speech sounds and learning how they relate to words and letters.
Diagnosis of the disorder involves reviewing the child's processing of information from hearing, seeing, and participating in activities. The precise cause of dyslexia is not fully understood.
Dyslexia signs in teens and adults include the following:
problems summarizing a story;
problems reading, including reading aloud;
spending an unusually long time completing tasks which involve reading or writing;
slow and labor-intensive writing and reading;
problems doing math problems;
difficulty spelling;
problems memorizing;
problems learning a foreign language;
difficulty understanding expressions or jokes which have a meaning not easily understood from the specific words;
problems retrieving words;
mispronouncing names or words;
avoiding activities that involve reading.
READ MORE: MrBeast Net Worth
An estimated 5 to 10 percent of people in the US have some symptoms of the disorder, like:
mixing up words;
trouble spelling;
slow reading.
When he was 31 years old, his hair has started to prematurely grey.
One of his favorite songs of all time is "Juicy" by The Notorious B.I.G.
Other famous YouTubers are Swifty, Asian Andy, WoodysGamertag, and Dr Disrespect.
Ethan Klein – Net Worth
Klein earns most of his wealth from the four YouTube channels he owns with his wife. Combined, all the channels have around 2,000,000,000 views. This translates in about $4 million in revenue, before taxes.
In addition to his YouTube channels, Ethan streams on Twitch. Also, Ethan and Hila did a collaboration with brand Ripndip, that landed them in Zumiez stores (a leading specialty retailer of footwear, apparel, hardgoods, and accessories for young women and men).
Moreover, they founded Teddy Fresh, a clothing brand that features brightly-colored color-blocked beanies, sweatshirts, socks, and the iconic teddy bear logo. In September 2018, the couple released a game on Google Play and the App Store. Therefore, Ethan Klein has an estimated net worth of $4.1 million.
READ THIS NEXT:
Reference
https://www.vice.com/en_uk/article/gvka3j/h3h3-productions-are-the-married-couple
https://www.theverge.compewdiepie-youtube-new-zealand-attack-meme