What is Unghetto Mathieu's net worth? Is Unghetto Mathieu dating?
Introduction
Unghetto Mathieu is a Georgia native who hails from Covington.
He's most well known for his Happy Trap style and his flawless dance moves—dance moves that earned him a spot in one of the hottest entertainment teams in the US.
His happy trap style has re-energized the darker side of trap life, and lends the rap sub genre an upbeat vibe and a new dimension.
Unghetto Mathieu has parlayed his skills as a rapper into a social media following of almost 2 million people and counting.
Thanks to his smoking hot dance routines, hilarious sense of humor, and impressive sound, Unghetto Mathieu has also managed to rack up 189 million video views on YouTube.
But is there more to Unghetto Mathieu than just a high energy and a tight rap style? We're about to find out.
The Origin Story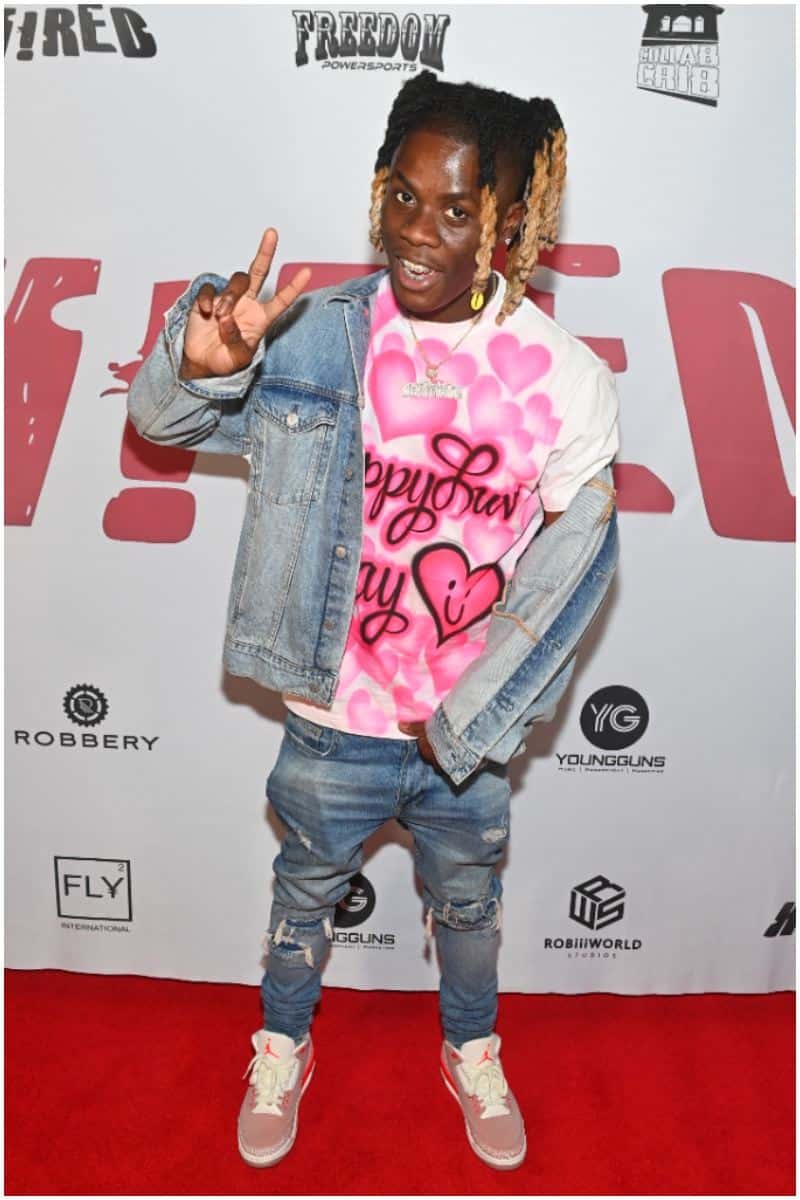 Unghetto Mathieu, whose real name is Mathieu Mayumba, was born in Covington, Georgia, on January 20, 2000.
Mayumba has three siblings—Joshua, Carmel, and Gloria—and the four of them were raised by their mom.
Mayumba, who traces his roots back to the Democratic Republic of Congo in Africa—the fifth poorest country in the world in 2021—grew up rough, but with a lot of advantages that his parents had never had.
For starters, Unghetto Mathieu had the luxury of dancing. Dancing led to the young and outgoing Unghetto Mathieu joining Team NueEra—also known as the NueEra Boyz.
The dance crew appeared in the official music videos of rap giants like Young Thug and Gucci Mane, and eventually expanded their repertoire into hip hop music and its own record label.
Unghetto Mathieu was also able to go out and get a job to help support his family—he worked at the local Dollar General store for a few years while he tried to get a rap career off the ground.
His parents moved to the US, and their own work ethic, also taught the young Mathieu Mayumba the value of the hustle.
Once he got his foot in the door of the rap industry, it was his own grind that elevated him very quickly to celebrity status.
Girlfriend
Mathieu has been linked to a lot of girls on social media.
Fans, especially, have speculated about his relationships with several well-known Instagram models.
The only relationship Mathieu Mayumba has confirmed, however, is his relationship with Asia Pitts. The pair dated, and made it Instagram official, in 2020—but in October that same year,
Mathieu said that he was no longer dating her.
He also asked his fans to quit bothering him about it—and also not to bother Asia.
In past interviews, Unghetto has admitted that he once cheated on a girlfriend—he didn't say which girlfriend—and that he had dated two girls at the same time.
He also said he had slept with a woman who was over 30—he had just turned 20 at the time.
READ MORE: Bankroll Freddie Net Worth
A Steep Climb to the Top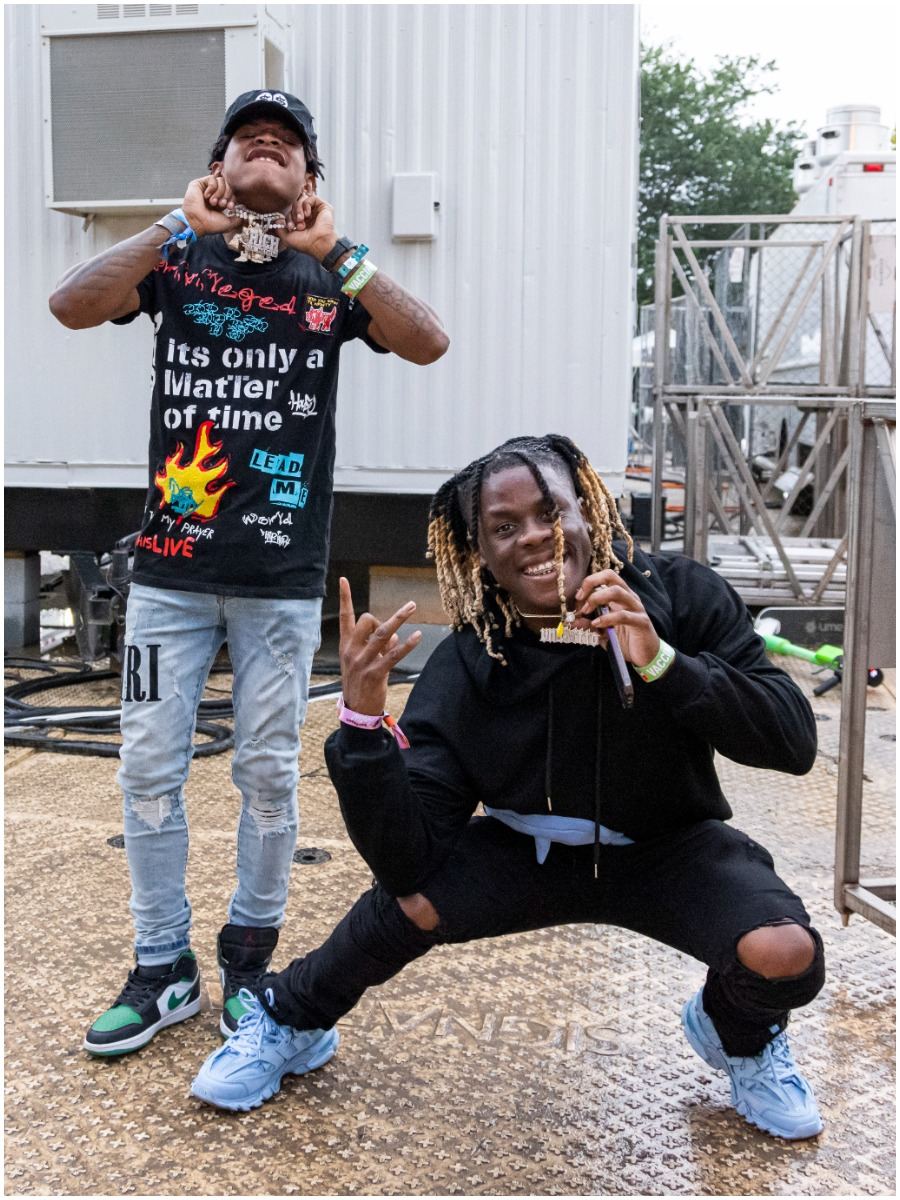 Mayumba was working at Dollar General in 2019.
He had already joined Team NueEra as a dancer, but he wasn't earning enough money from their gigs to quit his job stacking shelves in a store.
He quit anyway, with no backup plan, and a major desire to make something happen with his music.
His manager gave him some parting advice—just get your music out there.
Under the name Unghetto Mathieu—which he chose because he is proud to be not ghetto and his name is Mathieu—he released his hit track: Let U Go.
Mathieu, who had started to amass a social media following in 2015, at the age of 15, experienced a great reception from followers.
He had grown his following thanks to a bunch of collaborations with his older brother—dancer and comedian King Imprint—and the pair's slick dance moves over popular tracks like Desiigner's Panda and Hit The Quan by iLoveMemphis.
He had also released a few mixtapes and singles on SoundCloud as an independent artist.
He started out with a remix of My Sh-t—which had racked up 320k plays by 2022.
Let U Go would be the biggest performer of Unghetto Mathieu's career so far.
The anthem of 2019 amassed more than a million Spotify plays, scored him a record deal with Epic Records, and put him on the map alongside Lil Yachty—who he collaborated with on 23.
Quick to capitalize on the success of Let U Go—and not willing to kick back and enjoy his newfound fame—it was straight back to the studio for Unghetto.
In 2021, he released Plastic, which he claimed was his favorite released track—hinting that fans have more to look forward to from the young artist.
Height
Unghetto Mathieu is about 5 ft 9 in (175 cm) tall.
Unghetto Mathieu – Net Worth
Mayumba earned most of his wealth from selling copies of his album (Happy Trap), advertisements on YouTube, and selling tickets to his shows (the price starts at $50).
"I'm musically talented, that's a big part of my life," Mayumba told The Knockturnal.
Therefore, Unghetto Mathieu has an estimated net worth of $1 million.
READ THIS NEXT: Who was Wavy Navy Pooh?