Lauren and Ashley Wirkus, known collectively as the Wirkus Twins or Twins, are two American Instagram stars who gained fame after appearing in the TV series Summer House that premiered on Bravo.
The twins initially moved to New York to take an internship with Daymond John from Shark Tank. Both grew up in Southern California.
Biography
Lauren
She was born on October 16, 1988, in California, USA. Lauren is best known as a cast member on the Bravo reality series Summer House.
In the first two seasons of the reality series, she and Carl Radke flirted, dated, and hooked up. They ultimately decided to just be friends.
Note – Carl Radke is a cast member of the Bravo series Summer House. He was an active partner at "Kind Regards" and "The Lately," two New York City-located lounges.
Carl has also produced short films. Additionally, Radke has worked as an orthodontic specialty consultant for GLO, a therapeutic whitening company.
Lauren said about their relationship in a 2018 interview:
"Right now, we are just friends and that is the best place for us. I am a firm believer that I don't know whatever's gonna happen."
She went on to say:
"Like I have other exes that I have given chances to because I don't [make] connections with people easily. I just don't walk on the street and want to go on a date with this person and have chemistry."
Lauren later added:
"So for me, I never say never, but right now friends is the best place for us."
In 2019, she announced that she is no longer living in NTC, however, she will split her time between San Diego and NYC. She wrote on her Instagram:
"I'm going going, back to back, to Cali Cali."
Lauren added:
"After 8+ years of living in NYC, I can officially say now I'm freakin' BI-COASTAL and basically going to live the dream splitting my time between both San Diego and NYC."
Lauren currently works in private equity.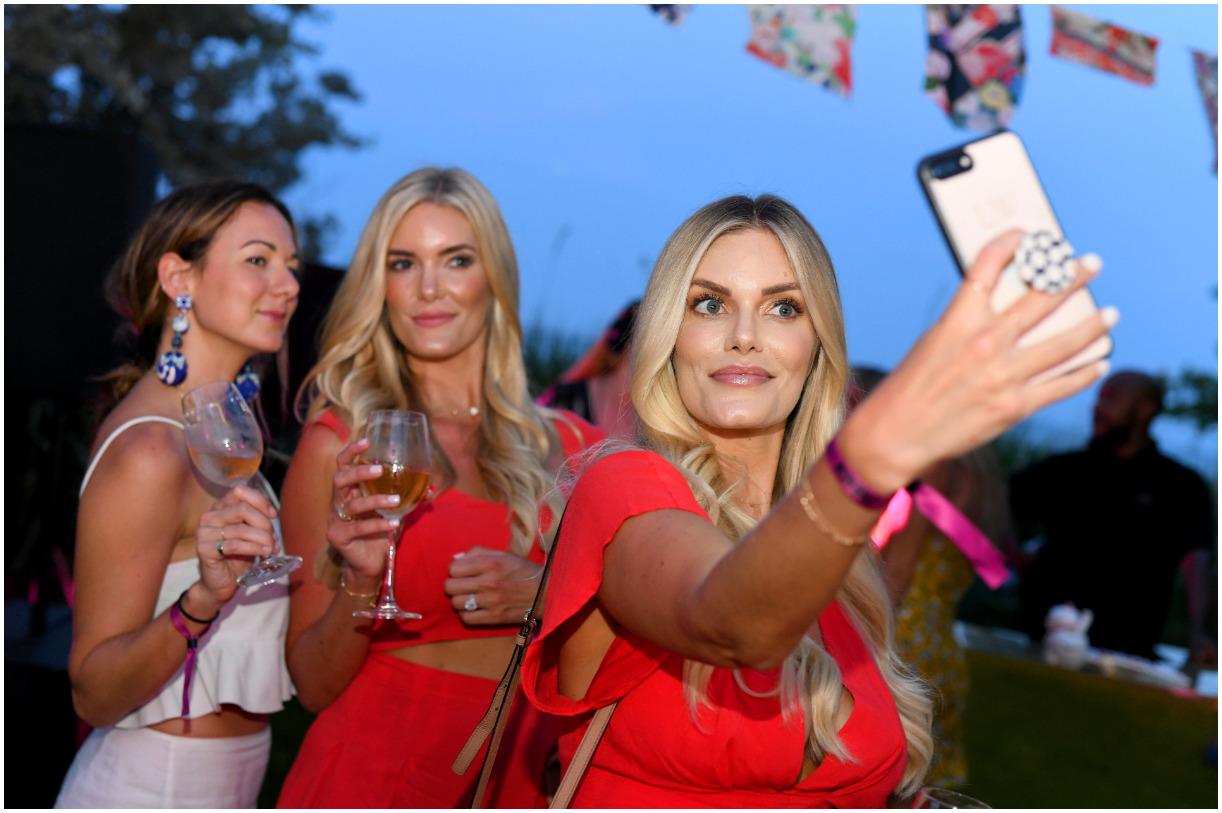 Ashley
She was born on October 16, 1988, in California, USA.
In 2017, Ashley received a role in the Bravo reality series Summer House.
Ashley was also the Director of Operations at Two Trees Management, a company that has developed more than $4 billion worth of properties.
In November 2015, Ashley Wirkus married Brad McAtee. In November 2018, she shared the news that she and her husband would be having a baby.
Lauren shared on Instagram:
"To my future nephew I love you more than you will ever know and like I told your mommy today I can't wait to be not only your auntie but your official second mommy."
In March 2019, Ashley (while 28 weeks pregnant) went to the hospital due to shingles – an infection of a nerve and the skin around it that results from the varicella-zoster virus.
She shared in a post on Instagram that featured a photo of her lying down in bed in the hospital:
"Even being pregnant, with the exception of my first 14 weeks and having all day sickness, I consider myself healthy. I am active, I work out, eat healthy, but clearly I took on more than my body could handle."
Ashley also wrote:
"What started out as a pain in my stomach, which I thought was just normal growing pains with pregnancy, then turned into a small rash and progressed into a severe case of shingles (yes I said shingles!) that had me hospitalized this past week."
In May 2019, she gave birth to a baby boy. She posted on Instagram:
"On Friday the most overwhelming love affair began when we welcomed our baby boy Dean Hudson McAtee."
Lauren said:
"He is pure perfection."
Lauren shared in an interview:
"It was a very emotional but incredible labor experience for Ashley as she not only had her husband Brad in the room but me, our sisters Rachel and Mia, and our mom Dana in the room during delivery!"
In July 2019, just weeks after giving birth, Ashley underwent skin cancer removal surgery. She explained:
"This is me on Friday resting after having a surgery to remove the skin cancer (Malignant Melanoma) on my back."
Ashley later added:
"Just as I have shared my pregnancy shingles, I feel it's important to share what I have been going through the past 7 weeks with becoming a mom and now this."
READ MORE: Ming Lee Net Worth
Summer House
It is a reality TV series that premiered on January 13, 2017, on the Bravo cable network.
The reality series follows a group of friends who club together to rent a house in The Hamptons to escape the city. The nine friends featured on the first season of Summer House include:
Lauren and Ashley;
Everett Weston;
Kyle Cooke;
Jaclyn Shuman;
Cristina Gibson;
Carl Radke;
Stephen McGee;
Lindsay Hubbard.
The Wirkus Twins left the series in season 3.
Lauren wrote on Instagram:
"Since many of you have asked, my sister and I will not be returning as cast members on Summer House this season."
She continued:
"We are so grateful to Bravo for the past two summers and we are excited for what's in store next."
Laren later added:
"We love all of you for being a part of this journey with us! More to come very soon, happy summer everyone and see you in the Hamptons!"
A source for Daily Mail declared that:
"the twins weren't popular with viewers and were not seen as likable or aspirational."
READ MORE: Who is Ali-A?
Trivia
When Lauren and Ashley aren't working, they like writing for their blog or hanging out in the West Village.
Wirkus Twins – Net Worth
The twins earned most of their wealth from starring in the reality series – "Summer House."
They also run a blog as well as a retail franchise called Uptown Cheapskate. The store sells upscale used clothing. They also make money from sponsored posts on Instagram.
Ashley worked for Two Trees Management, while Lauren works in finances.
Therefore, Lauren Wirkus has an estimated net worth of $6000,000, while Ashley Wirkus has an estimated net worth of $800,000 million.
Combined, the Wirkus Twins have an estimated net worth of $1.4 million.
READ THIS NEXT: Saroo Brierley Net Worth
References

https://www.bravotv.com/carl-radke-lauren-wirkus-relationship
https://www.etonline.com/lauren-wirkus-admits-she-and-carl-radke
https://people.com/parents/summer-house-ashley-wirkus