What is Alexander Gilkes' net worth?
Introduction
Alexander Gilkes is a British businessman who was named one of the 100 Most Powerful People in the Art World (Art + Auction) in 2016.
Biography
Gilkes was born on July 16, 1979, in London.
His mother worked in the Department of Russian and Eastern Europe at the University of Oxford, while his father, Jeremy Gilkes, is a well-known dermatologist born and raised in London.
He has a younger brother, named Charlie Gilkes, who co-founded Inception Group in 2009.
Alexander said about growing up with his brother:
"We have learned from an early age to communicate with different people and build with them the correct call tactics."
He was educated at Eton College, one of the best colleges in England.
After college, Alexander worked for Louis Vuitton for several years.
Later, he worked as an auctioneer at Phillips de Pury & Company, a British auction house that has head offices in New York City and London. It was founded in London in 1796.
Paddle8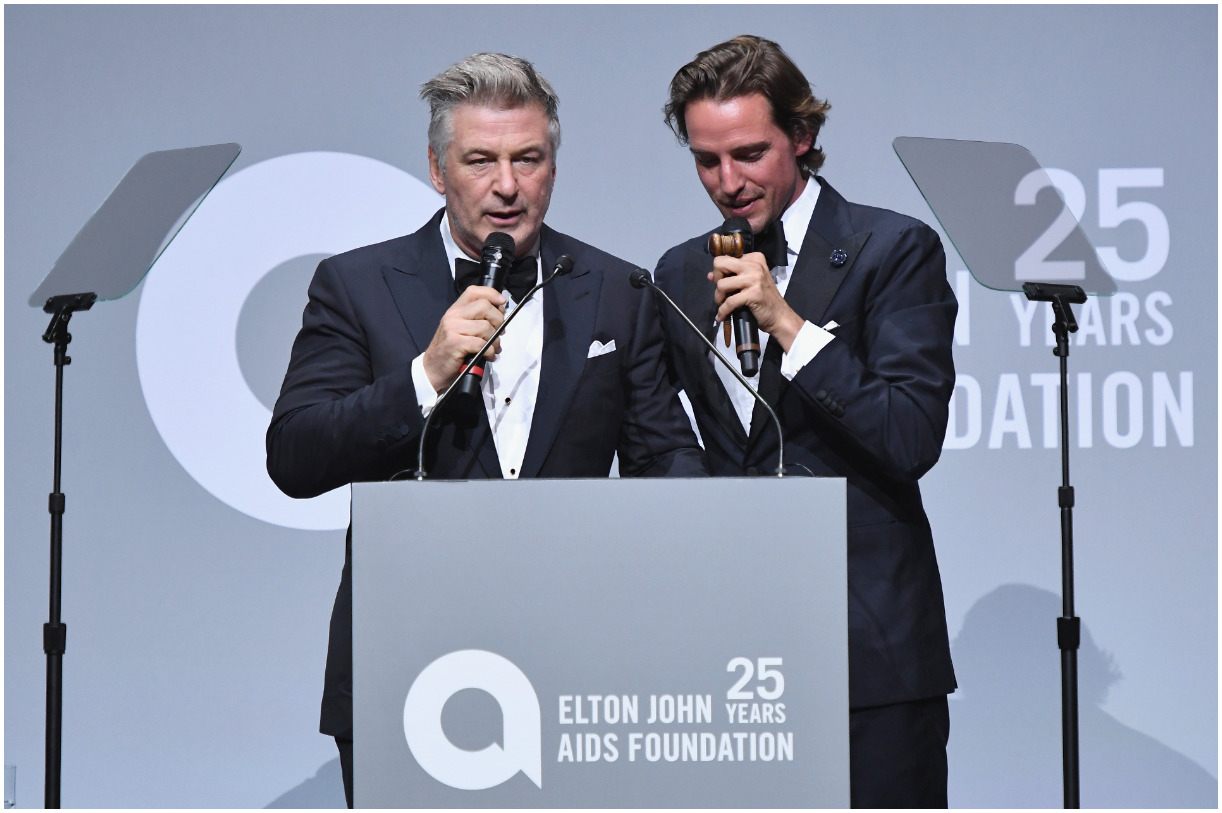 In 2011, Gilkes, Aditya Julka, and Osman Khan co-founded Paddle8, an online auction house described as "reimagined art collecting for the digital age."
Paddle8's sales focus on pieces priced between $1,000 and $100,000. Paddle8 mostly sells fine art, including Post-War and Contemporary art, collectibles, street art, photography, and prints.
In addition, Paddle has presented benefit auctions online for the Los Angeles County Museum of Art and Solomon R. Guggenheim Museum.
He said for GQ:
"I think art was becoming more accessible with the dissemination of technology, but the actual ability to acquire remained difficult – it required a lot of time and footwork on your own end."
Alexander went on to say:
"So the idea is that from the comfort of your desk you can get access to galleries that have already been selected for you and represent the best artists and artworks."
In 2016, the company merged with the Berlin online auction house Auctionata.
In 2017, Fast Company named him one of the Most Creative Entrepreneurs.
Auctionata declared insolvency in February 2017.
In 2018, Alexander stepped down from his role at Paddle8. In 2019, Gilkes joined Pace Gallery as a strategic advisor to drive innovation.
Wife
In July 2012, Gilkes married Misha Nonoo in Venice, Italy, with Lana Del Ray performing at the wedding.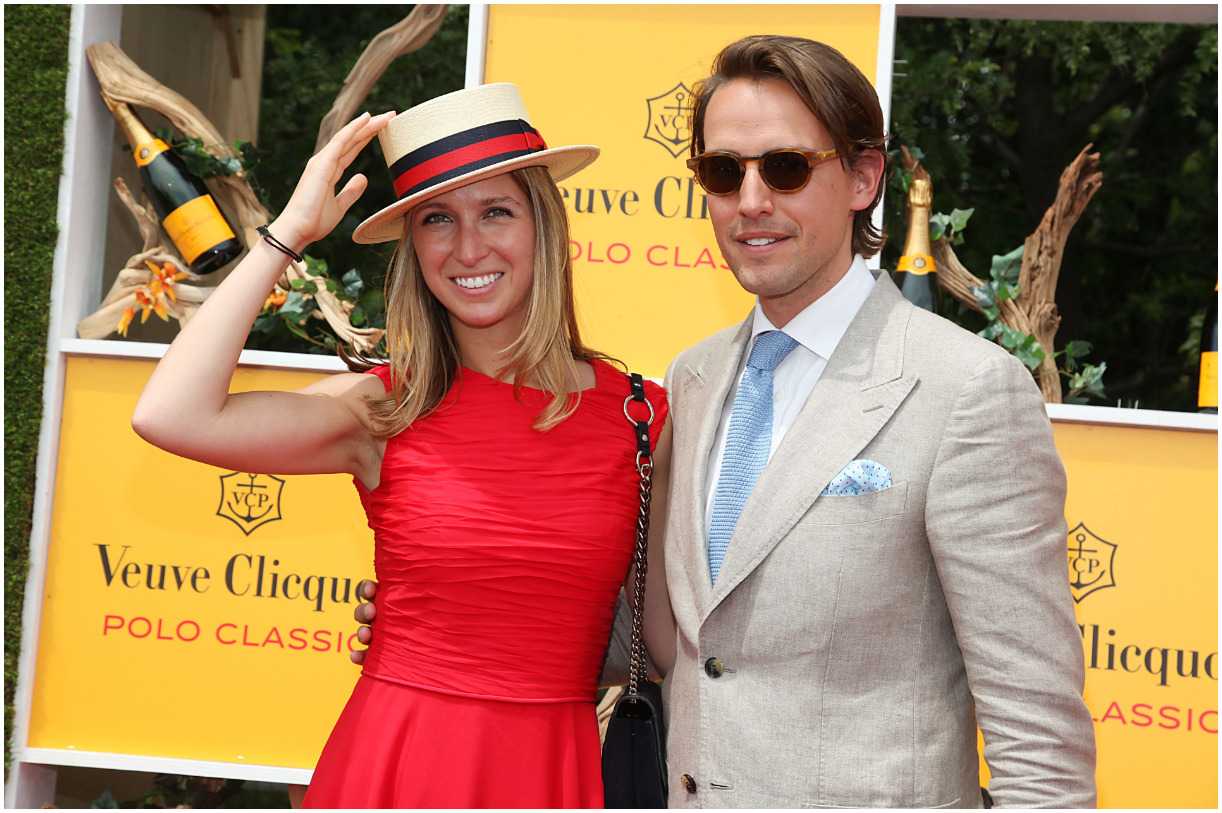 Their guests included James Corden, Jared Kushner, Ivanka Trump, Joshua Kushner, Karlie Kloss, Orlando Bloom, Katy Perry, Princess Beatrice, Meghan Markle, and Prince Harry.
Duchess Kate and Prince William had also been invited; however, they could not attend the wedding since Duchess Kate was suffering from morning sickness at the time (she was pregnant with Charlotte).
Misha and Alexander met at a launch party Gilkes hosted for designer Tory Burch.
Note – Misha Nonoo is a fashion designer who is best known for her line of women's ready-to-wear. She was born in Bahrain to an English mother and an Iraqi father. Misha was educated in London and Paris.
In 2016, it was reported that Misha and Alexander had broken up. In 2017, their divorce was finalized.
Fiancée
In January 2018, Gilkes started dating Maria Sharapova, a former Russian professional tennis player.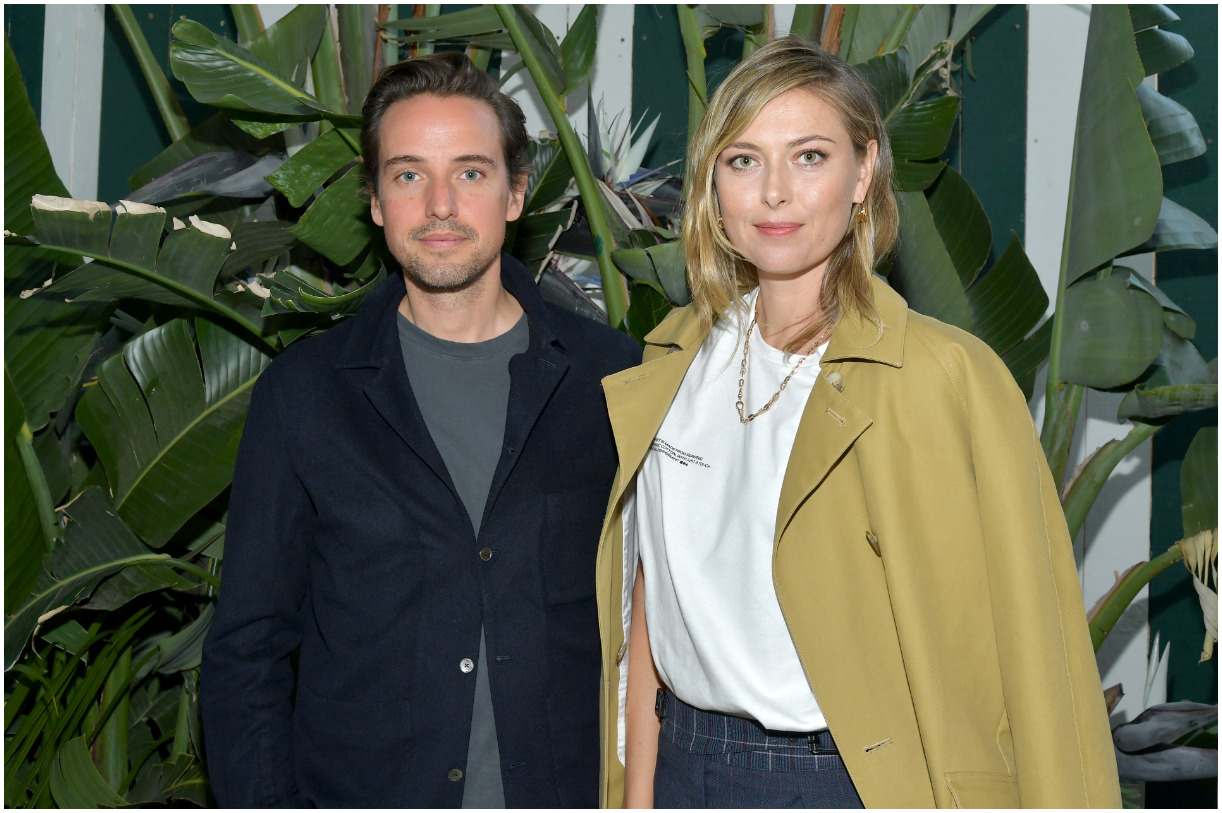 Sharapova had been ranked world No. 1 in singles five times.
READ MORE: Rob Pelinka Biography
On February 26, 2020, Maria announced her retirement from professional tennis.
She said:
"I'm new to this, so please forgive me. Tennis – I'm saying goodbye."
Sharapova added:
"But as I embark on my next chapter, I want anyone who dreams of excelling in anything to know that doubt and judgment are inevitable."
Gilkes wrote on his Instagram account: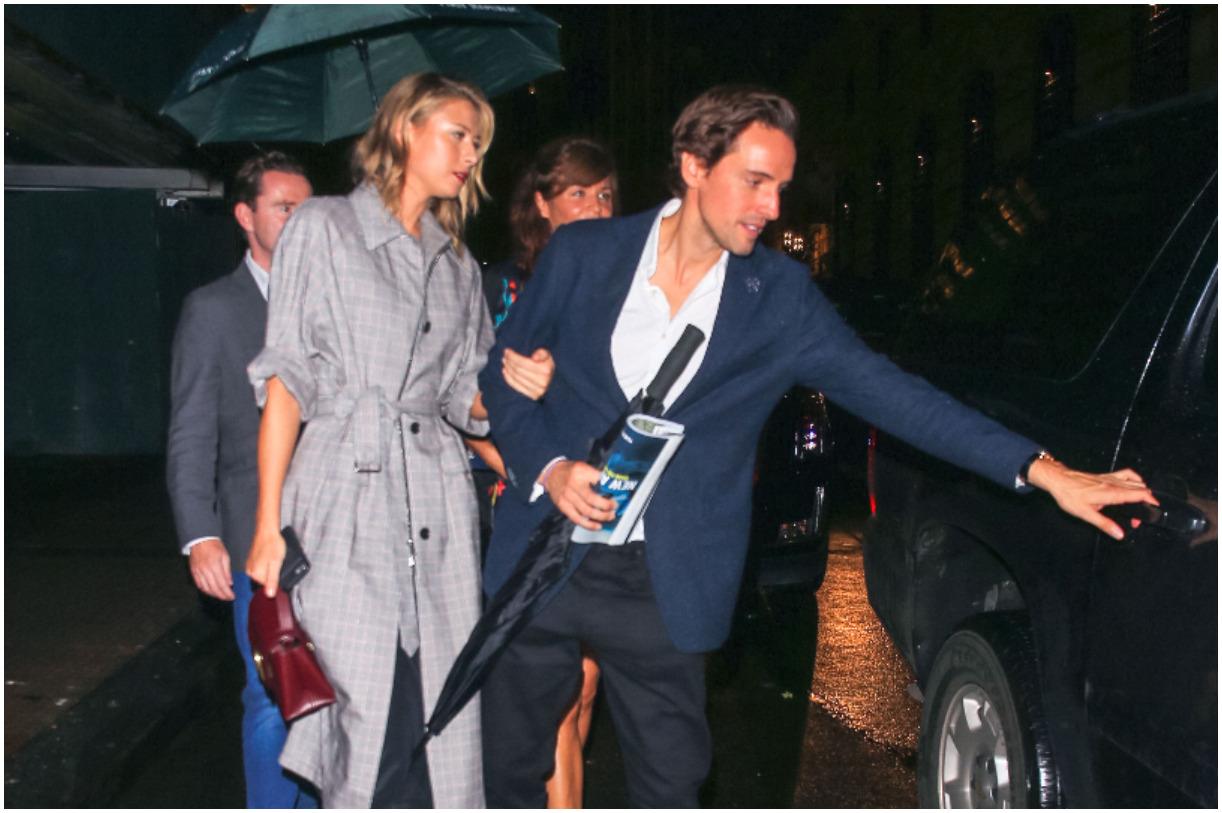 "To the kindest and most professional person I know, here is to you Maria, and all that awaits you in your next chapter!"
In December 2020, Alexander engaged Maria Sharapova.
"I look forward to a lifetime of loving you, and learning from you @mariasharpova," Gilkes wrote on Instagram.
In April 2022, Sharapova announced she is expecting her first child with Gilkes.
Quotes
"To be successful, you have to have your heart in your business, and your business in your heart."
"There is a great tendency to buy for investment these days, but I think your first purchase has to be a work you want to live with and that you love aesthetically." (Source)
READ MORE: Gary Drayton Net Worth
Trivia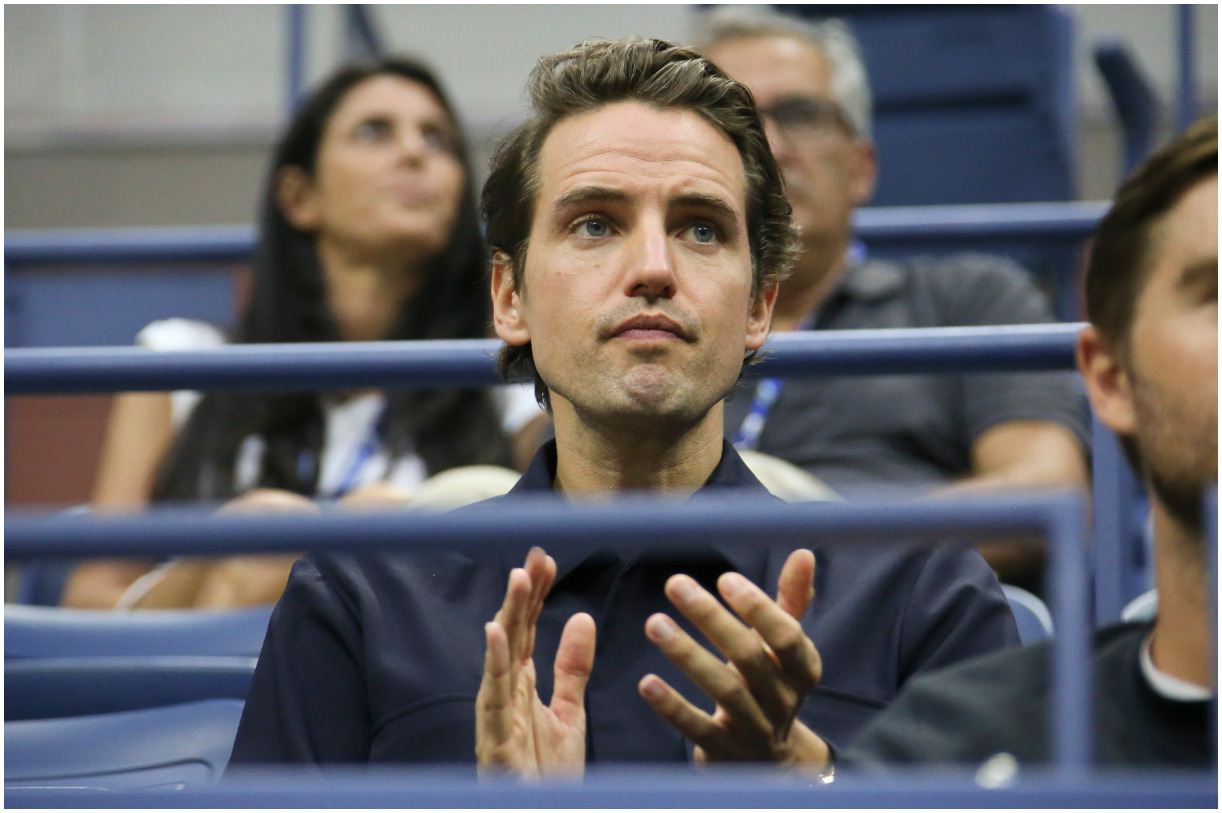 Gilkes is a good friend of Prince William and Prince Harry.
He serves on the board of the New York Academy of Art.
He converted to Judaism for Nonoo, one year before the wedding.
Alexander Gilkes – Net Worth
Gilkes earned most of his wealth from co-founding online auction house Paddle8. He has served as auctioneer for amFAR, Elton John AIDS Foundation, and Madonna's Raising Malawi.
In 2015, the company had an estimated income of $20m. Also, Paddle8 has sold over $70 million worth of art. In addition, Alexander earned money from working for Phillips de Pury & Company and Louis Vuitton. He currently works at Pace Gallery.
Therefore, British entrepreneur Alexander Gilkes has an estimated net worth of $25 million.
READ THIS NEXT: Who is OMGitsfirefoxx?