Alexis Ren is one of the most popular internet-famous models on social media. She appeared as the cover girl on the August 2017 Issue of the Maxim and on Maxim's Mexico March 2018 issue.
Biography
She was born on November 23, 1996, in Santa Monica, CA. Regarding her ethnicity, she is of Russian and German descent. She is the middle child of five kids; she has 1 younger sister, 2 older sisters, and a brother. Her father is a lawyer and her mother was a health nutritionist.
Ren was about 13 years old when she was first approached with a modeling opportunity. At age 14, Alexis signed with Nous Model Management, a leading boutique agency in Los Angeles, specializing in high fashion print and runway.
She became internet famous on Tumblr after her photoshoot with Lucas Passmore at the age of 16.
In August 2017, Ren has been featured on the cover of Maxim, an international men's magazine, devised and launched in the United Kingdom in 1995.
During an interview, she said:
"I think I've lived more in five years than a person has in their entire life. Because of how much I've gone through, I want to say I'm more wise than my age."
In 2018, Alexis competed on "Dancing with the Stars." Ren was partnered up with Alan Bersten (an American professional choreographer and dancer, specializing in ballroom dancing), who she dated for a short time. The popular duo came in 4th place.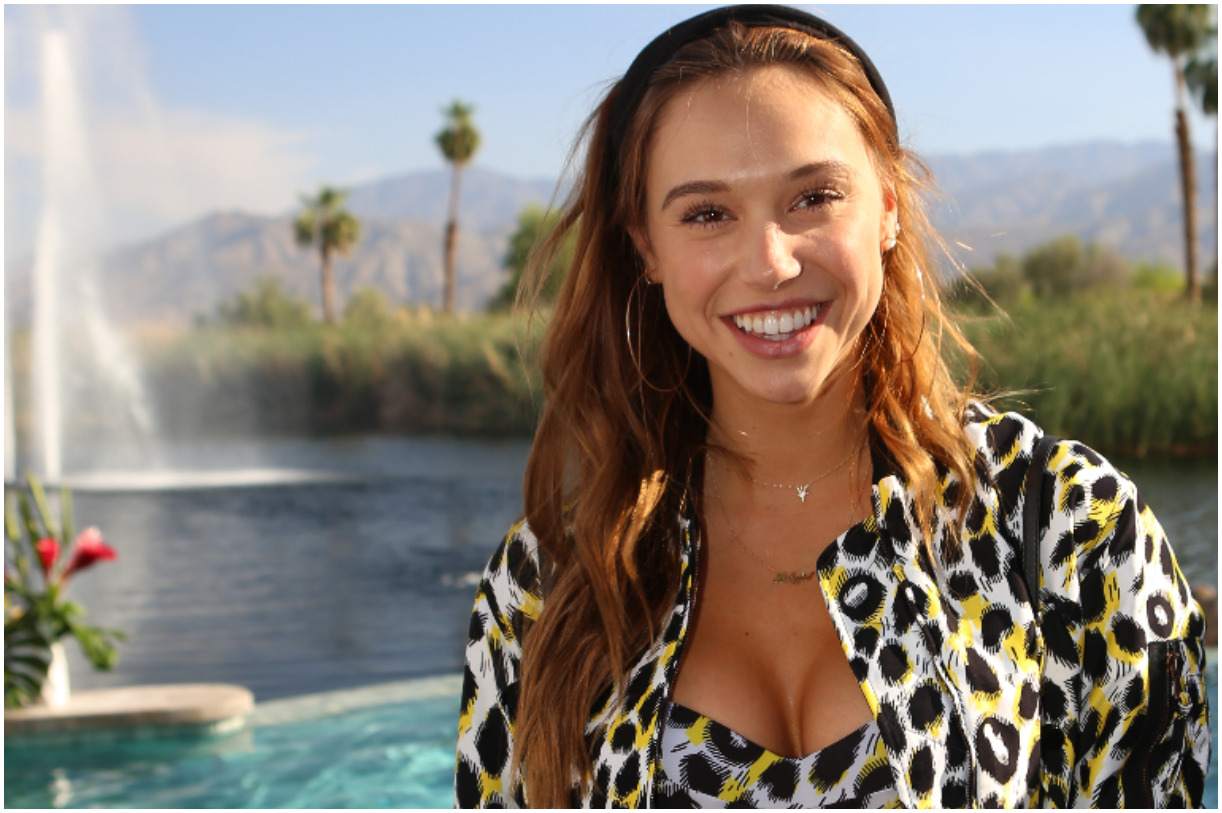 She is the Sports Illustrated Swimsuit 2018 Rookie of the Year 2018. Ren won the annual vote in which readers and fans decide who is their favorite SI Swimsuit rookie. She revealed:
"Being Rookie of the Year has been a goal of mine since I was 13. I remember marveling over how beautifully powerful the models looked in the magazine with my mom."
Ren went on to say:
"Sports Illustrated knows how to capture the fire in women. It's an honor."
Eating Disorder
In an interview, Alexis revealed that for several years, she suffered from an eating disorder. Ren explained that the eating issue started after her mother's death as it was compounded with her entrance into the world of modeling. She said in the interview:
"I kind of was just like, 'I'm just going to be upfront with everyone. I have nothing to hide."
She also upped her exercise regimen to compensate for any food she did eat.
"Everyone around me was like, "Alexis, what are you doing?" But I felt like my body was the only reason why people liked me."
In the meantime, her message to fans is this:
"It's OK to not be OK. It's all about how you feel because your body will react to how you feel. Chemically, if you are not happy, your body will not look or be happy."
Diet
She avoids red meat, bread, alcohol, and fast food. Alexis prefers having a daily dose of fresh fruits and vegetables. Also, she claims tо eat everything, uѕuаllу organic raw food.
Plastic Surgery
Many Instagram followers have called the California native model out for allegedly altering her looks with plastic surgery, including lip injections, a nose job, a boob job, and a butt lift.
In 2014, she addressed the rumors head-on in a simple, straightforward tweet:
"My boobs ARE real."
Boyfriend
From 2014 to 2016, Alexis Ren dated Jay Alvarrez, an extreme sports enthusiast as an active skydiver and surfer. The couple was everywhere together, they traveled extensively and posted photos of their vacations online.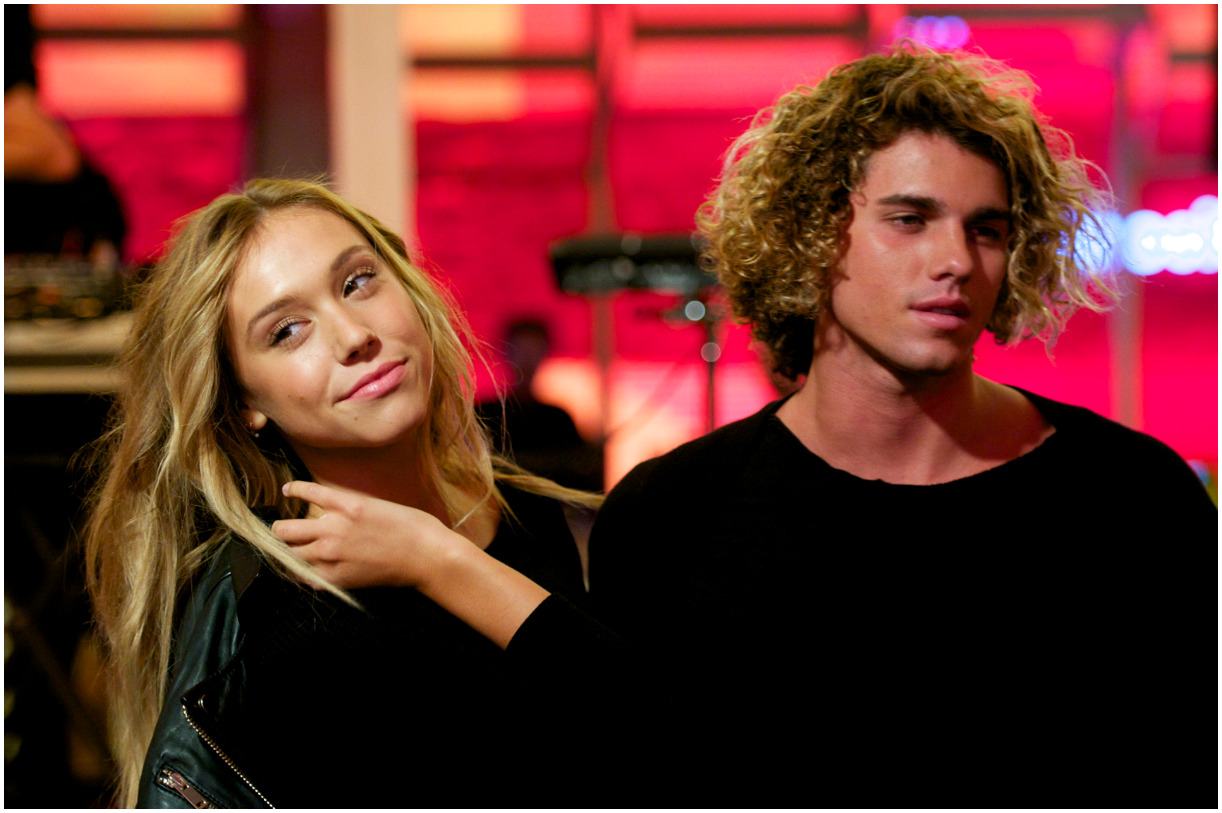 But, in 2017, the two went through a messy breakup. In one specific tweet, Ren wrote:
"He's got a small d### too."
Alvarrez responded:
"Body shaming is never cool in any gender or situation. Making someone feel bad about how they naturally are is only showing your weakness."
Last year, in an interview, Alexis said:
"The past was in the past. I was putting him before myself, which I thought was an act of love, but it's not. It's not healthy to ever put someone first before yourself."
She also deleted most of her photos of Alvarrez (except the paid ads), and tweeted:
"I am too full of life to be half loved."
Alexis and Noah Centineo started dating at the beginning of 2019.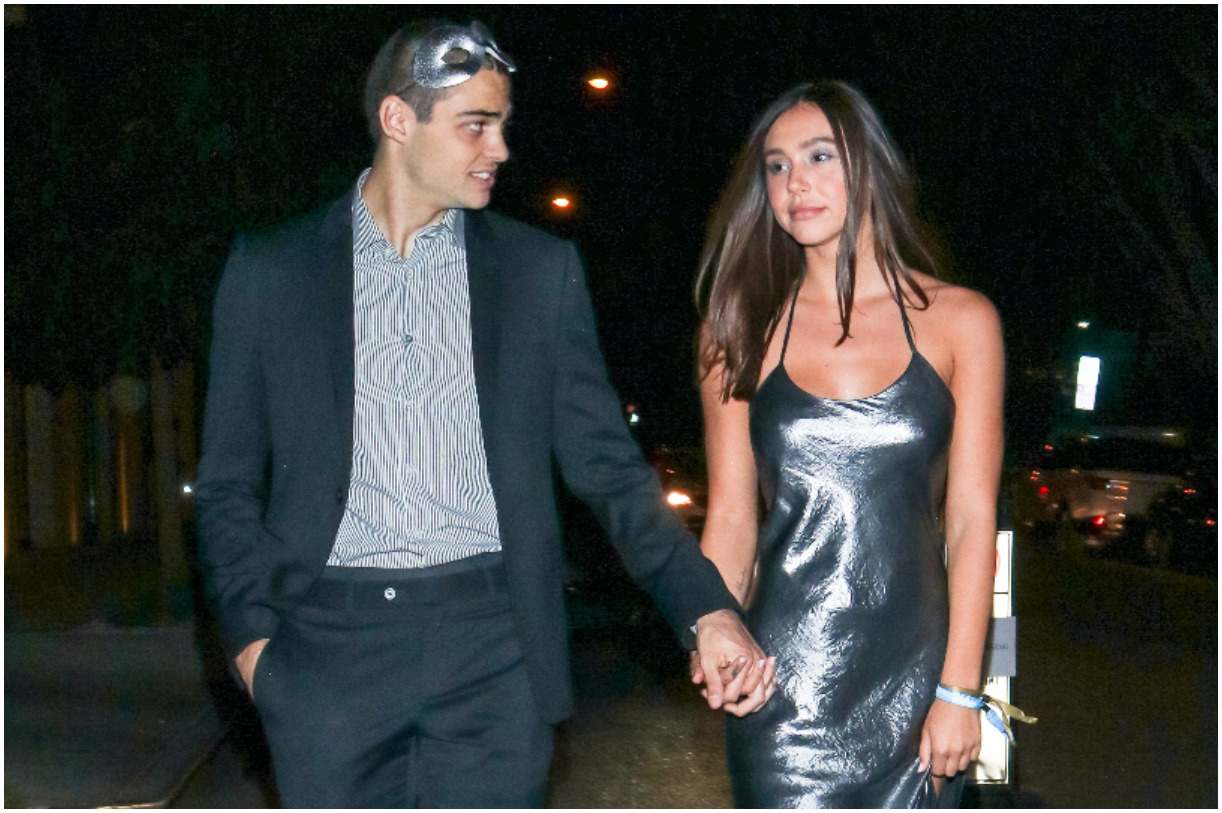 Noah said in February 2020:
"She's very good at monogamy. Actually, I love monogamy, too."
In March 2020, it was reported that the two broke-up.
Trivia
Some people often say that her photos are photoshopped, but, she has stated:
"I hate when people say I Photoshop myself … I do work this hard, and I have this body."
Ren was asked by the company Calvin Klein to promote their #MyCalvins campaign. Furthermore, Alexis has worked for several other brands, including:
A'GACI;
Forever 21;
SweatTheStyle;
Tobi;
Miss Holly;
Us Rags;
L'oreal;
Puma;
Gooseberry Intimates;
Fox Head.
Moreover, Alexis is an actress, having played in pictures such as "Deported," "Love Advent," as well as "Her Calvins! Put It On, Take It Off."
She aspires to model for Victora's Secret and her role model is Gigi Hadid, an American fashion model who was signed to IMG Models in 2013.
Ren currently lives in Los Angeles, California. She said:
"I'm from L.A. and when you work out in the day you usually stay in your workout clothes."
Her zodiac sign is Sagittarius.
READ MORE: Biography of Phil Swift
Her self-titled Instagram account has earned over 13.9 million followers. Ren recalled:
"I started posting on my social media super-young. I didn't really understand what it was."
In 2013, her mother was diagnosed with Stage 4 rectal cancer. Her mother passed away on January 8, 2014.
She practiced ballet for 12 years. Also, Alexis practices Bikram Yoga, a system of yoga that Bikram Choudhury synthesized from traditional hatha yoga techniques.
Ren is friends with Bryant Eslava (a fashion photographer with an enormous following on social media) who is famous for taking photos of internet celebrities such as Cameron Dallas and Nash Grier.
Other famous hot Instagramers are – Heidi Somers, Angel Love Davis, and Leanna Bartlett.
Alexis Ren – Net Worth
Ren earned most of her wealth by modeling in commercials, music videos, magazines as well as paid posts on Instagram.
Earnings on Instagram are hard to calculate, but influencers with 4 to 20 million followers usually make $6,000 to $17,500 for a sponsored post. Therefore, Alexis Ren has an estimated net worth of $4 million.
READ THIS NEXT: Rhett and Link Net Worth
Featured image source – © Guliver / Getty Images.
References

https://www.inkedmag.com/original-news/alexisren-guntattoo
https://popculture.com/dwts-alan-bersten-reveals-last-time-he-talked-ex-alexis-ren/