What is Phil Swift's net worth?
Introduction
Phil Swift is a spokesman for the Flex Seal family of products.
Also, he is the co-creator of Flex Seal Products and the chief executive officer of Swift Response, a company he co-founded along with his brother Alan Swift.
Biography
He was born on March 3, 1961, in the United States.
Swift began working in the marketing and direct sales industry in the 1980s. Phil truly is a pioneer in his field that includes all aspects of the following:
sales training;
sales presentation;
direct response short-form infomercials;
script writing;
telemarketing;
internet advertising;
pitchman;
direct response television infomercials;
new product development.
In 2011, he co-founded Swift Response, LLC (the company makes a line of adhesive bonding products which are based around the concept of liquid rubber) along with his brother Alan Swift.
The company is headquartered in California, USA. As of August 2019, the company employs around 100 people.
Flex Glue was released as a fix-all adhesive. Flex Tape was released as a waterproof tape. Flex Shot was released as an alternative to a caulk gun.
In 2014, Phil was featured on BuzzFeed.
In 2017, the brand gained much more attention when Jon Tron (an American reviewer, comedian, and internet personality who reviews movies, video games, and television shows in a comedic manner) uploaded a video focusing on the humorous aspects of Flex Seal infomercials, that became the most viewed video on his channel.
His brother Alan Swift, who gets a lot less air time, is also one of the geniuses behind the Flex Tape and Flex Seal family of products.
Alan is a University of Houston graduate with over two decades of experience in business administration.
Jimmy Fallon, Charles Barkley, Daniel Tosh, and Jerry Seinfeld are fans of Phil's products.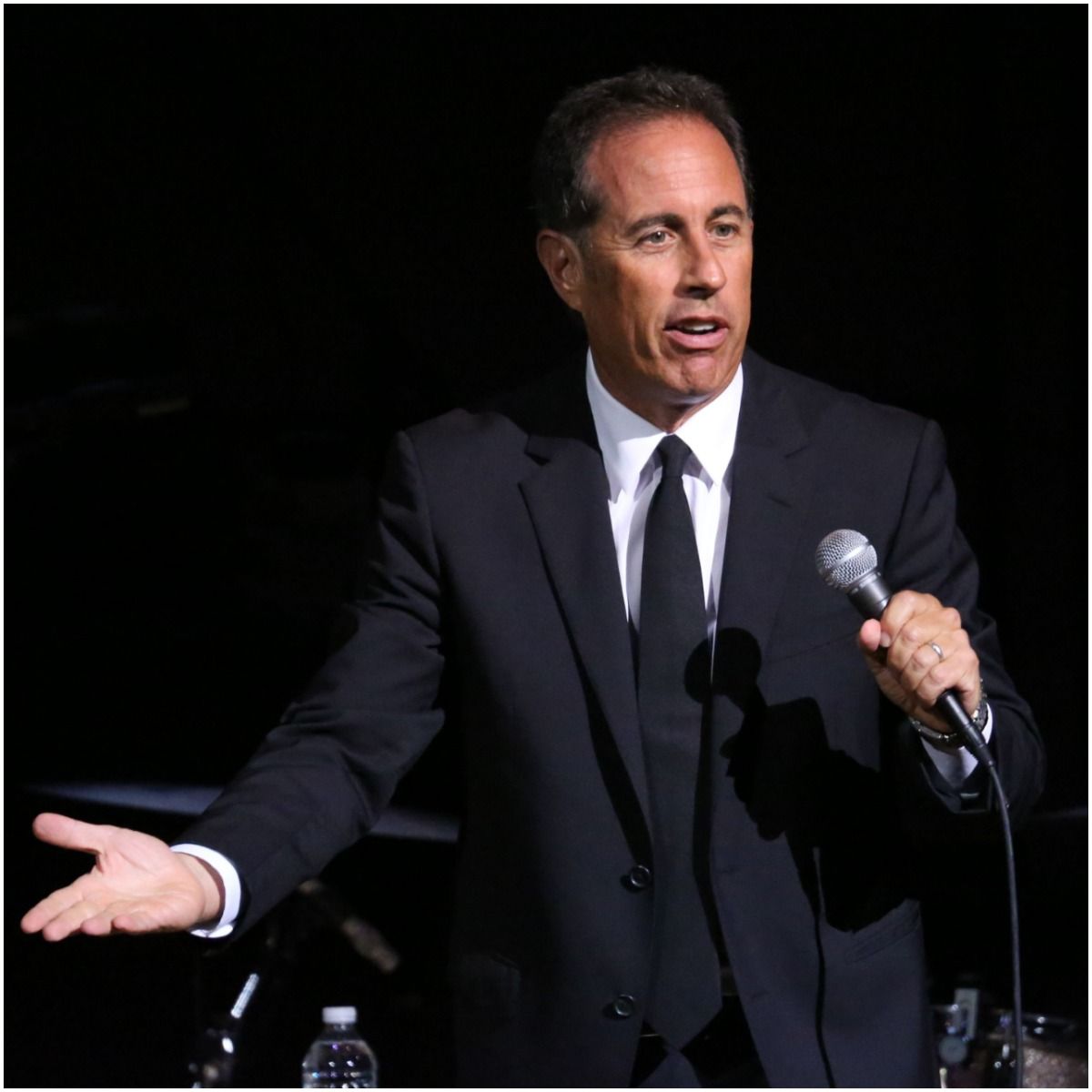 "I would say my favorite show on TV is the Flex Seal infomercial that comes on TV late at night," wrote Jerry Seinfeld in his book Is This Anything? (2020). He added: "If you don't know what Flex Seal is – It's a miracle."
READ MORE: Who Is Blake Wilson?
Wife
Phil Swift is married, but the name of his wife was not disclosed.
Children
He has a daughter and a son.
READ MORE: Who is Gino Jennings?
Trivia
Since 2013, his company has sponsored NASCAR Xfinity Series team JD Motorsports, sponsoring drivers such as Landon Cassill, Ross Chastain (currently drives the No. 10 Chevrolet Camaro), and Jeffrey Earnhardt, among others.
In 2012, Consumer Reports tested these products and established that they didn't always hold up under pressure.
In 2011, Florida television station WFTV 9 (an ABC-affiliated television station licensed to Orlando, Florida, United States) investigated Flex Seal and found a business shelled with consumer complaints about excessive credit card charges.
Flex Seal products helped so many people with their problems, like:
creating a sleigh out of a boat;
stopping a leak in the women's restroom;
destroying and repairing so many boats;
repairing houses after Hurricane Sandy (the deadliest and most destructive hurricane of the 2012 Atlantic hurricane season);
there is a booth in SEMA 2016 about their products;
turning trash from beaches into decorations for a boat;
raising breast cancer awareness;
the company had many customers satisfied with the results;
increasing the lifespan of aluminum boats;
keeping cats from clawing their wooden cages;
saving a race at Daytona;
protecting houses against Hurricane Matthew (the first Category 5 Atlantic hurricane since Felix in 2007).
READ MORE: Who Is Ron White Dating Now?
Quotes
"When you find something in life that keeps your interest, see where it leads."
"I am what I am."
"Embrace who you are, unleash a lotta positivity, and make changes that bring happiness."
[While destroying a bucket] "That's a lot of damage! How 'bout a little more?!"
"So grateful for all my Flextastic Flex Fans! Flex Fans are truly the BEST Fans! Flexon"
"What came first, the chicken or the egg or the Flex Seal Family of products?"
"The best thing a parent can do for their children is to build their self-esteem and confidence."
"Today I think I'm gonna coat, seal, protect & stop leaks fast, or should I brush, roll, drip & pour or maybe I'll caulk, bond, seal & repair or instantly stop leaks and bond, seal and repair virtually everything."
"Having a lot of fun painting with flex seal liquid. This stuff is really cool! "
READ MORE: Richard Montañez Net Worth
Phil Swift – Net Worth
Swift earned most of his wealth by managing Swift Response, LLC.
Phil sells merch on his website, such as hats and T-shirts bearing Phil Swift's most-ridiculed catchphrases, like 'That's a lotta damage!' or 'I sawed this boat in half!'"
His company has a YouTube channel with over 130 million views and over 533,000 subscribers.
In August 2020, Phil bought an oceanfront mansion at 1275 North Ocean Boulevard in Gulf Stream for $20 million. It features 135 feet of oceanfront, a club room, six bedrooms, an elevator, a fitness room, a three-car garage, and a pool. The mansion last sold in 2016 for $15.9 million.
Therefore, American entrepreneur Phil Swift has an estimated net worth of $40 million.
READ THIS NEXT: Things You Didn't Know About Josh Flagg
Reference

https://www.urbandictionary.com/define.php?term=Phil%20Swift