Andy Dick, once called ~ "the most talented, gutsy and truly strange comic of his generation" by Time magazine, is an American television/film producer, musician, actor, and comedian, who is best known for his MTV sketch comedy "The Andy Dick Show" and his long-running stint on NBC's "NewsRadio."
Biography
He was born on December 21, 1965, in Charleston, South Carolina, USA.
Dick was adopted at birth by Allen and Sue Dick. His biological mom's last name is Thomlinson.
In 1984, he graduated from Joliet West High School (Joliet, Illinois). During his senior year of high school, Andy was named "Homecoming King."
He attended Illinois Wesleyan University for one semester.
From 1992 to 1993, Dick appeared in 13 episodes of the sketch comedy program "The Ben Stiller Show."
In 1993, Andy played himself in the mockumentary "The Making of… And God Spoke."
In 1998, Dick was Nuka's voice in "The Lion King II: Simba's Pride," an animated direct-to-video romantic musical film produced by Walt Disney Animation Australia and Walt Disney Video Premiere.
In 2000, Andy performed as a motel clerk in the teenage comedy film "Road Trip."
In 2001, he appeared on the NBC summer TV series Go Fish along with Kieran Culkin.
From February 2001 to May 2002, Dick served as the host of the show "The Andy Dick Show," that aired on MTV. Celebrities who appeared on "The Andy Dick Show" include Edward Furlong, Ben Stiller, Dr. Joyce Brothers, Janeane Garofalo, Drew Pinsky, Dave Foley, Christian Slater, Moby, Dave Grohl, and Maura Tierney.
In 2005, Dick was a guest at the Comedy Central Roast Of Pamela Anderson.
On May 16, 2007, he was roasted on The Howard Stern Show by:
Yucko the Clown;
Artie Lange;
Greg Fitzsimmons;
Lisa Lampanelli;
Dave Attell;
Benjy Bronk;
Colin Quinn;
Sal Governale;
Reverend Bob Levy.
Jimmy Kimmel
In 2007, Andy was removed from the set of Jimmy Kimmel Live by the host himself, after touching Ivanka Trump. During his appearance on the show, Andy said: "You don't play up the glitter on your legs?" before he began to stroke Ivanka Trump's legs.
"The time I 'groped' Trump's daughter, Ivanka, on Jimmy Kimmel Live," Dick explained his behavior on his Instagram in December 2017. He continued: "Her legs were sparkling, and I was trying to see if the glitter would wipe off… I was jokingly carried off by security."
"He's Andy. He's not upset. He's not apologetic. He's just nutty," Jimmy Kimmel stated after the incident. Kimmel added: "He always makes me a little uncomfortable. You have no idea what he's going to do next."
On July 16, 2008, he was arrested in Murrieta, California, on suspicion of possession of drugs.
In 2011, Andy was arrested at a Temecula, California, restaurant for "disorderly conduct."
In 2014, Dick was arrested on suspicion of felony grand theft in Hollywood. He was released the next day after posting $25,000 bail.
In 2017, Andy was fired from the film titled "Raising Buchanan" following accusations of sexual misconduct and harassment on set.
In June 2018, he was accused of groping a woman on a LA street. "I don't grope people anymore. I don't expose myself anymore," Dick told USA Today.
In 2019, Dick was knocked unconscious outside a French Quarter night club. In 2020, it was reported that Andy sued the man (David Hale) who punched him outside the club.
Wife/Gay?
Dick married Ivone Kowalczyk in 1986.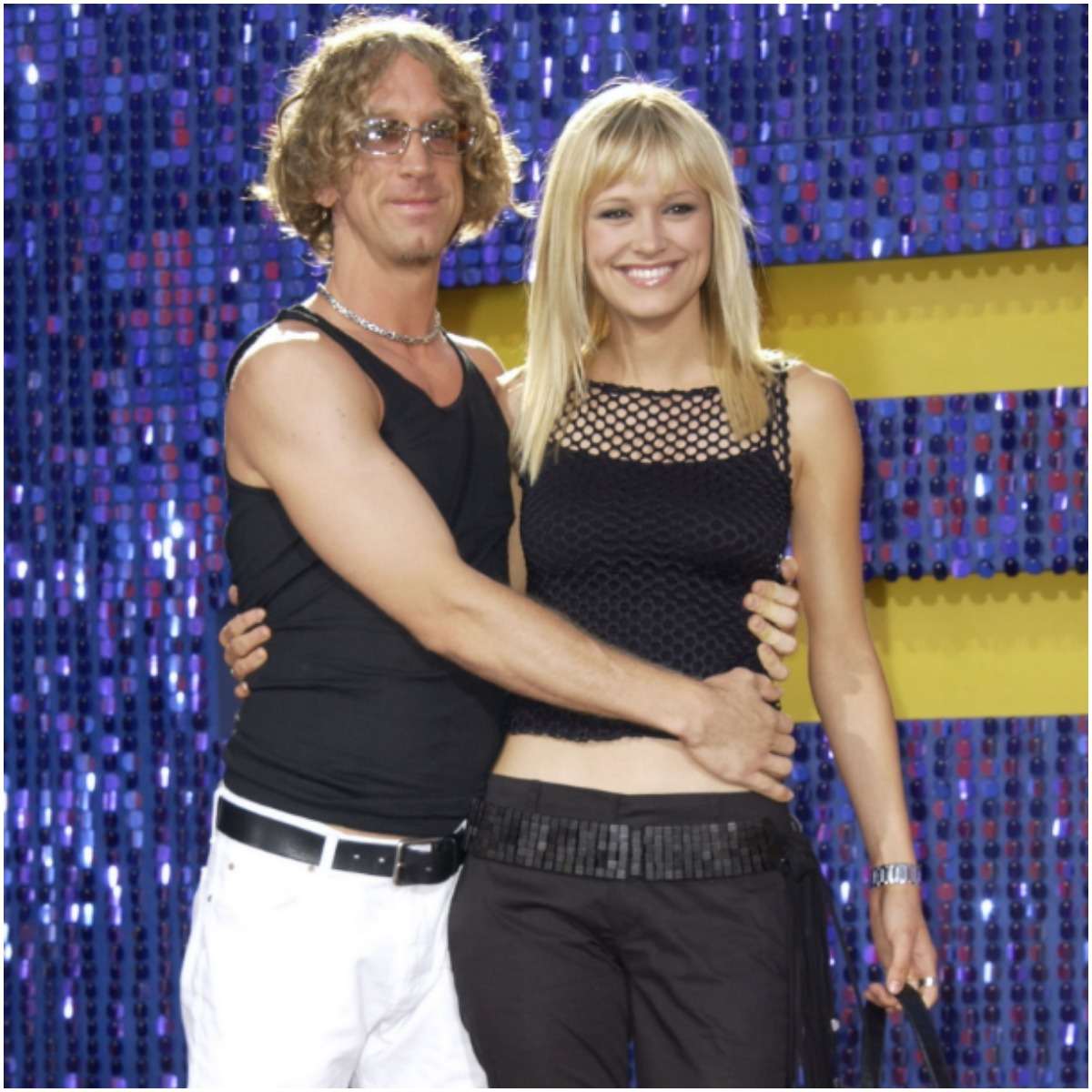 The couple divorced in 1990.
At an undisclosed date, Andy Dick married Lena Sved.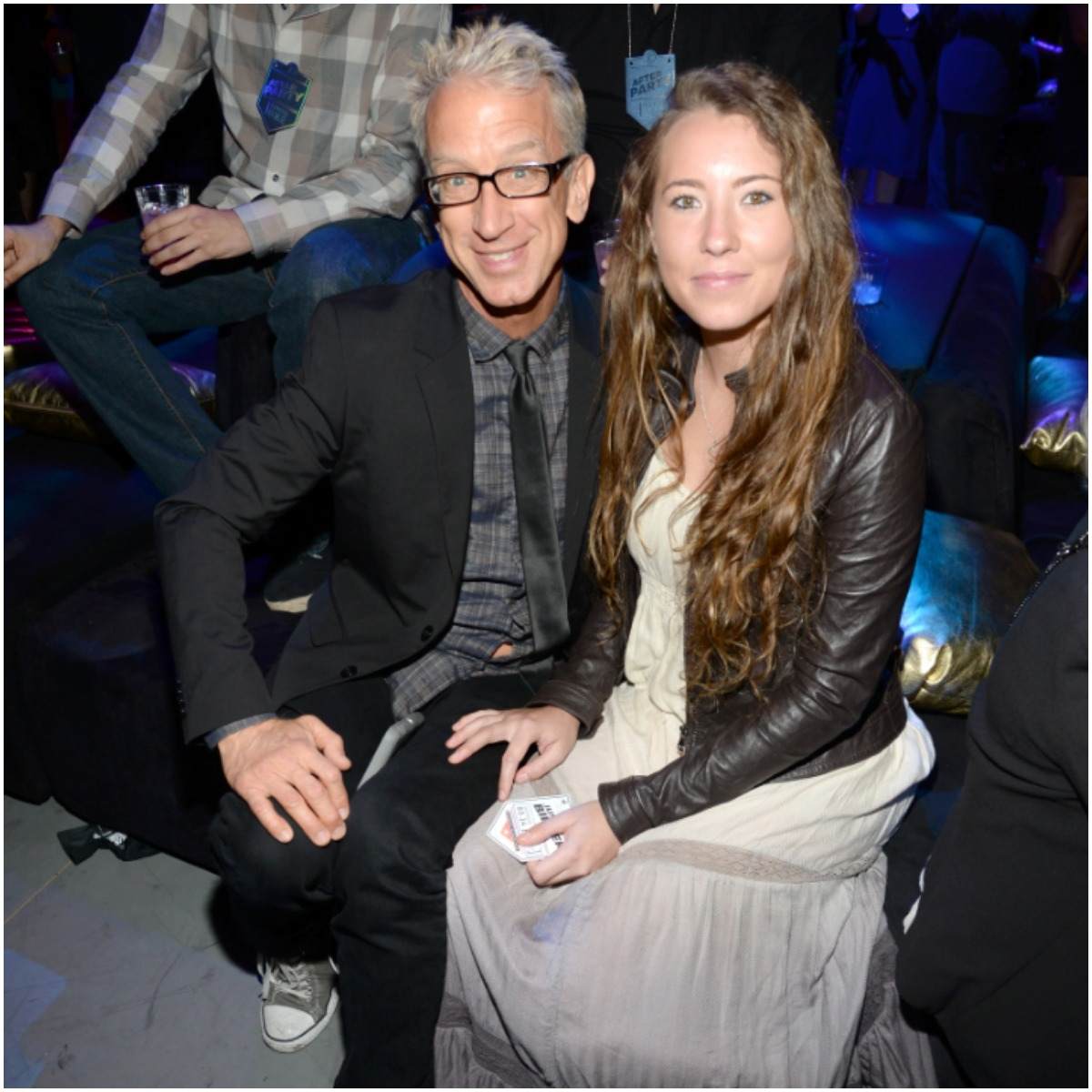 Dick said he is bisexual in a 2006 interview with The Washington Post. Andy said: "Just because I've been with guys, and I'm bi, doesn't mean I'm gay."
"I'll try anything. I really have tried everything, except nothing with animals," Dick confessed to New York Daily News. He added: "There's only room for one animal. That would be me."
READ MORE: Joey Boots Biography
Children
With his first wife, Ivone Kowalczyk, Andy has a son, Lucas (b. 1988). Following their divorce, Ivone and Andy continued to live together platonically for Lucas' benefit.
With Lena Sved, Andy has two children, Jacob and Meg.
In 2018, a judge ruled that Dick must stay away from Lena Sved as well as his two children, for five years, after Lena has obtained a restraining order against the comedian.
Quotes
"I believed in God my whole life, and then strayed away from it in my teen-age years, until recently."
"The Internet is a great place to find an unconventional comedy that you can't find anywhere else."
"I have a spiritual advisor I call up when I just feel lost."
READ MORE: Kalen Allen Net Worth
Trivia
Dick is good friends with theatre personality Anthony Rapp.
Andy Dick – Net Worth
Dick earned most of his wealth from performing in over 169 movies, short films, and TV series, including – LAPD Nickel and Dime, Great Minds with Dan Harmon, Retired Cupid, Tied to the Past, The Lion Guard, and Randy Cunningham: 9th Grade Ninja.
He also had a long-running stint on NBC's NewsRadio in the mid-90s. In addition, he served as the host of the show "The Andy Dick Show." Therefore, actor and comedian Andy Dick has an estimated net worth of $3.5 million.
Featured image source – © Guliver / Getty Images.
READ THIS NEXT: Who is Ralph Carter?