John Hagee is an American televangelist, pastor, and founder of Cornerstone Church, a non-denominational evangelical church.
He is also the founder of Christians United for Israel and the CEO of John Hagee Ministries.
Biography
Hagee was born on April 12, 1940, in Baytown, Texas, USA, to Vada Mildred Swick Hagee and Reverend William Bythel Hagee.
He graduated from Southwestern Assemblies of God University in Waxahachie, Texas with a Bachelor of Science degree.
In 1964, John graduated from Trinity College with a Bachelor's in History and Education. During college, Hagee was on the football team.
In 1966, he founded several churches in San Antonio. In 1975, he founded The Church at Castle Hills. John later renamed it Cornerstone Church. Currently, it has more than 22,000 active members.
He is also CEO of John Hagee Ministries. The organization telecasts his national television and radio ministry. The program is broadcasted in the US, New Zealand, Australia, Europe, Canada, and Africa. Some of the networks that transmit his program are the Miracle Channel, Inspiration Now TV, Trinity Broadcasting Network, and The Inspiration Network.
From 1989 to 2008, he served on the Oral Roberts University Board of Regents.
In 2005, Hagee was awarded an honorary doctorate from Netanya Academic College in Israel.
In 2018, John founded the Sanctuary of Hope, a state-of-the-art facility that gives pregnant mothers that don't have the financial power to sustain themselves home to live in and raise their children. He said:
"Christians are mandated to help their neighbors in need."
Hagee went on to say: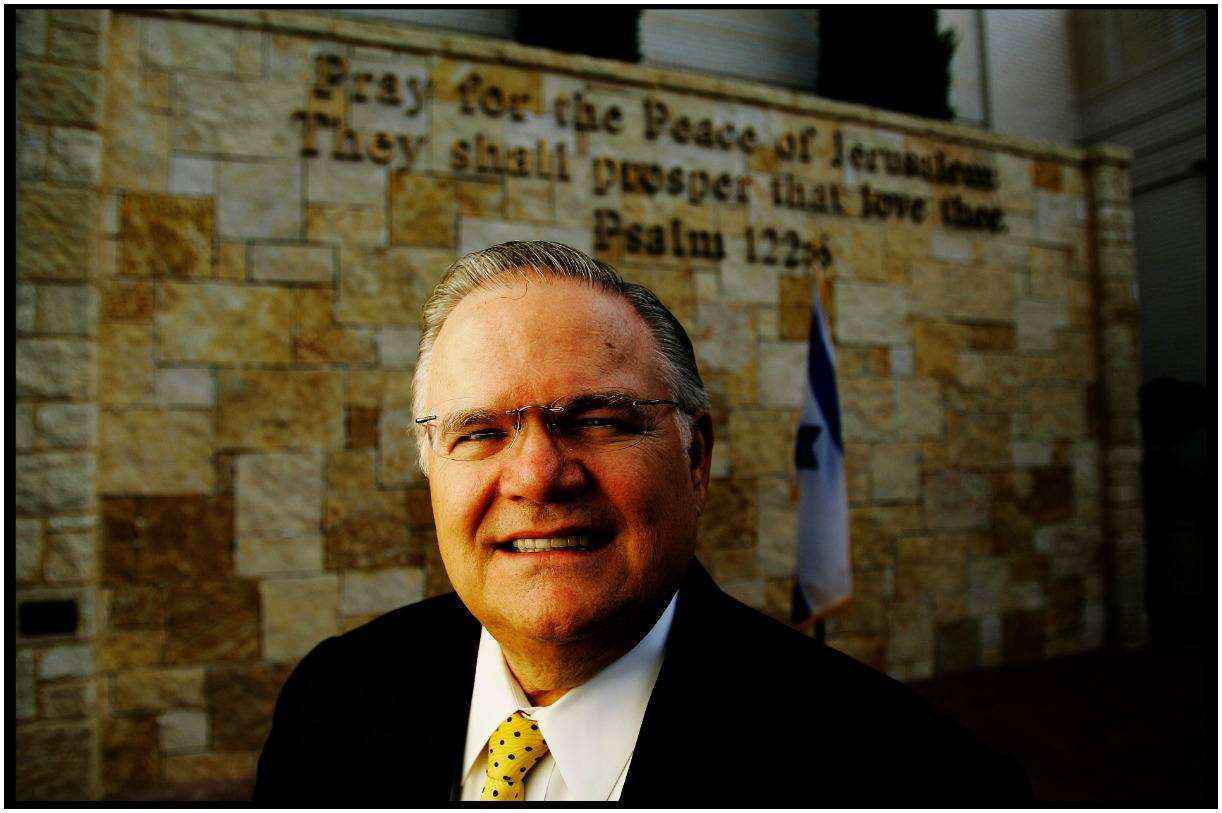 "The Sanctuary of Hope will do just that by providing women in crisis with an opportunity to build prosperous, loving lives."
Wife
John Hagee married Marthe Downing in 1960. The two divorced in 1975.
In 1976, John married Diana Hagee. She is the author of many books, including – Hannah's Song—What Love Looks Like, Not by Bread Alone, Ruth, the Romance of Redemption—A Love Story, The King's Daughter Workbook, and The King's Daughter—Becoming a Woman of God.
In addition, Diana coordinates all special events for Christians United for Israel, Cornerstone Christian Schools, Cornerstone Church, and Hagee Ministries.
Children
Hagee has five children, sons Matthew Hagee and Christopher Hagee, and daughters Christina Hagee, Sandy Hagee, and Tish Hagee.
His son, Pastor Matt Hagee, is the Lead Pastor of the Cornerstone Church.
READ MORE: Is Joseph Prince married?
Quotes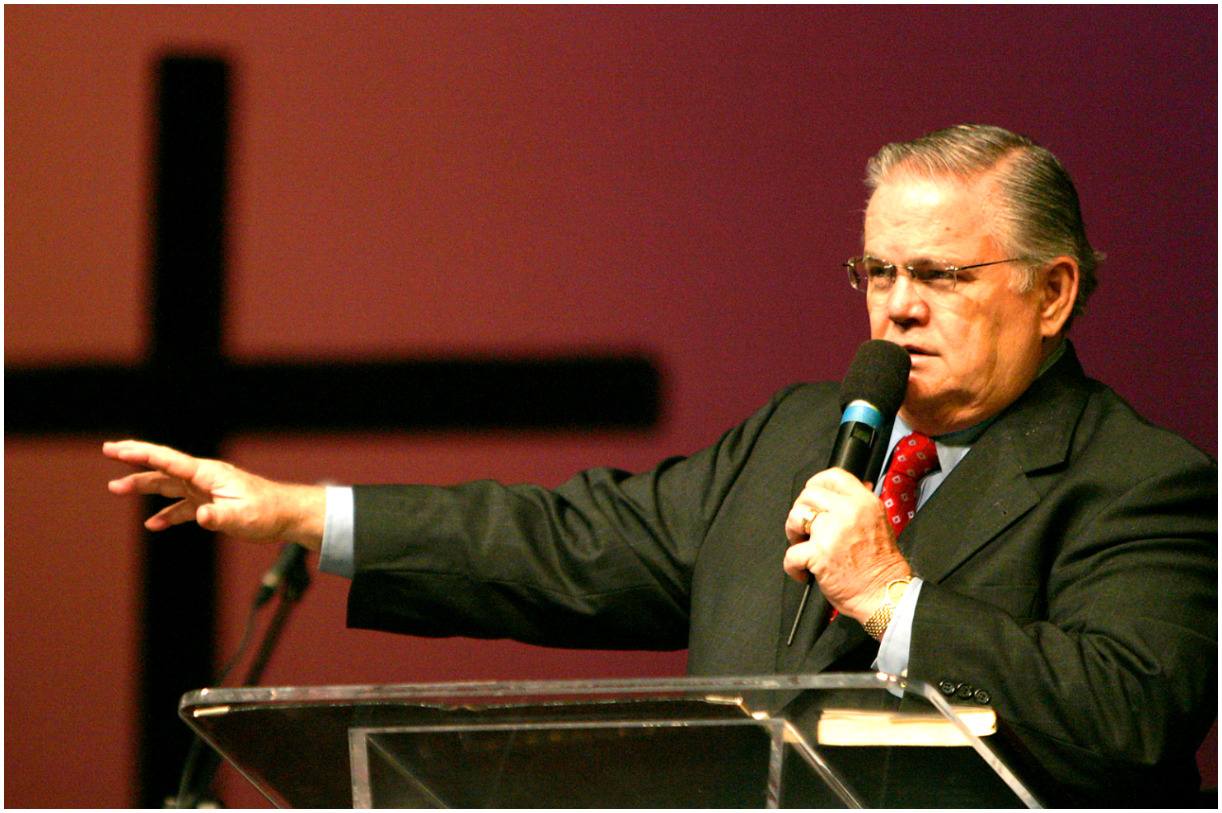 "The Bible establishes that your success or failure is a direct result of your thought life."
"You are a child of God; be sure your attitude shows it!"
"A constant theme of goodness must run deep in all of us in order to set ourselves up as representatives of Christ."
"Honoring God first is God's financial law so that we do not live under an economic curse."
"The storm develops your confidence, and as your confidence is, so is your capacity."
"The disease that is destroying your peace can be conquered by Jesus Christ, the Prince of Peace."
"The storms of life will be over, but you have to go to the Father to get that done."
"It is time for we the people who have a moral fiber left in our being to stand up and speak up."
Trivia
He is known for his activism on behalf of the State of Israel. The pastor once said that he believes the Bible commands all Christians to support the State of Israel.
READ MORE: Top Richest Pastors
John has criticized the Harry Potter books calling them a form of witchcraft. He said about Harry Potter movies, according to SA Current:
"The Harry Potter series is the thing that convinces me the Antichrist is not far off."
The pastor added:
"Even Harry Potter's forehead is marked with the lightning bolt of the Hitler SS."
In 2008, Hagee endorsed John McCain for President. CNN reported that McCain decided to reject his endorsement after he learned about his comments that Adolf Hitler had been fulfilling God's will by hastening the desire of Jews to return to Israel.
John McCain declared:
"Obviously, I find these remarks and others deeply offensive and indefensible, and I repudiate them."
McCain continued:
"I did not know of them before Rev. Hagee's endorsement, and I feel I must reject his endorsement as well."
Later, John McCain said Hagee's claims were taken out of context. McCain stated:
"I will say that he said that his words were taken out of context, he defends his position."
In 2016, John endorsed Donald Trump in the 2016 US presidential election.
In January 2020, his brother was accused of sexually assaulting a family member during an 8-year span. A spokesperson for Hagee declared:
"Since Pastor Hagee was made aware of this situation, he and his wife have offered and given their full and unconditional support to the victim."
Other renowned pastors are Matt Chandler, Greg Locke, and David Platt.
John Hagee – Net Worth
Hagee earned most of his wealth from founding and managing Cornerstone Church and John Hagee Ministries.
In addition, John is the author of more than 40 books including – Four Blood Moons: Something is About to Change, Beginning of the End, Can America Survive?, Daily Truth Devotional, and Angels and Demons. Therefore, pastor John Hagee has an estimated net worth of $5.5 million.
Featured image source – © Guliver / Getty Images.
READ THIS NEXT: Is Bishop Noel Jones married?