Mc Ride (real name – Stefan Corbin Burnett) is an American visual artist and rapper who is best known for being the front-man of the California rap group – "Death Grips."
He is recognized for his in-your-face manner of rapping and for his mysterious, dark lyrics. His style was described as "paint-peeling barks and startling yelps."
In 2012, The Skinny called Death Grips as "the first truly important band of the twenty-first century."
On a Reddit post, Stefan described himself as:
"I'm a nice guy, love fishing, boating, going out to local bars with my friends. I have a dog named nasty taxi, and have had a passion for music since I was a kid."
Stefan also wrote:
"All my lyrics have deep intricate meanings that are interconnected, and you the listener must unlock."
John Calvert of The Quietus wrote about his band:
"Death Grips embroils MC Ride's consciousness in a schematised Braque-esque maze, a gloaming constellation, a synaptic thing."
Biography
He was (probably) born on May 10, 1978, in Sacramento, California, the USA to Errol and Naomi Burnett.
For some time, Stefan went to Hampton University in Virginia.
After he quit college, Burnette started a hip-hop project named – "Fyre" and began rapping under the stage name of – "MxlPlx."
The best song from Mxlplx is a song titled – "Civic Duties." It was filmed by G Highway out of Sacramento, California.
After his brother got married, MxlPlx separated and Stefan began working at a pizza restaurant as well as on his art career.
Death Grips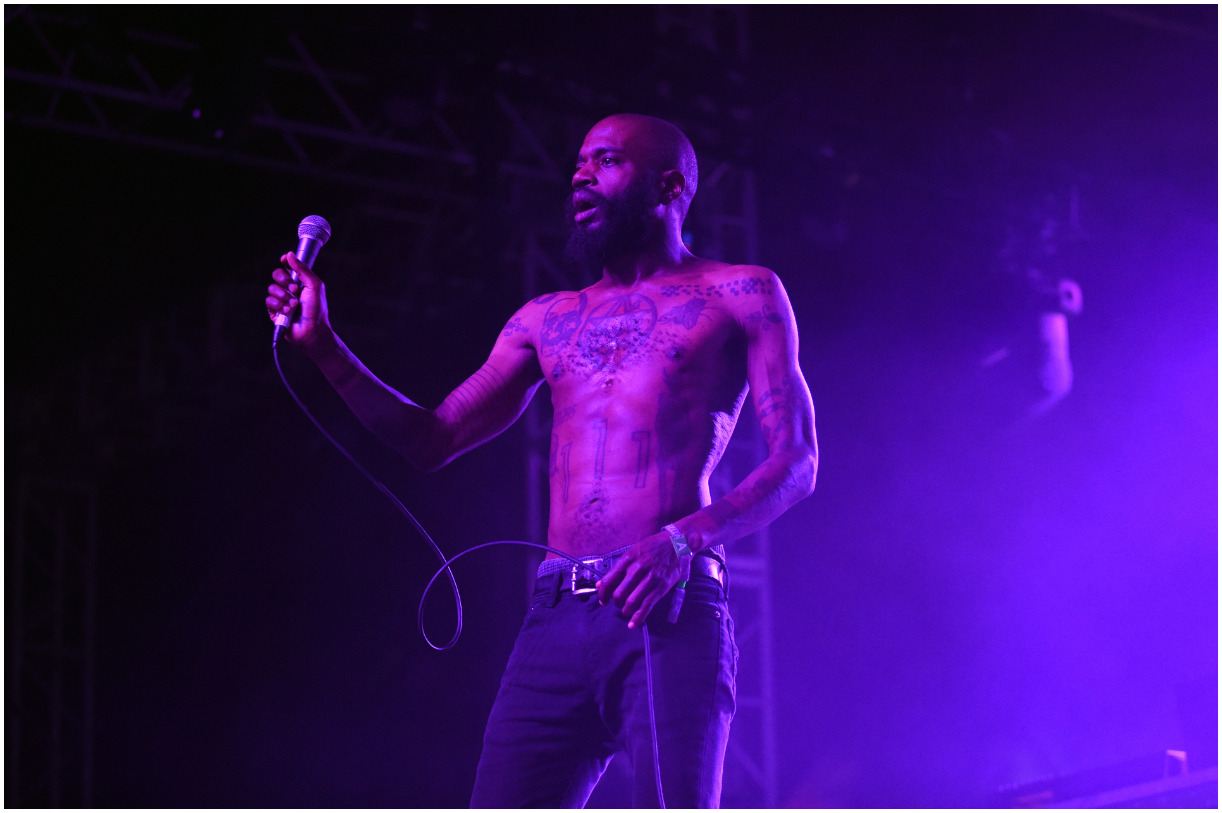 In 2010, Stefan and his neighbor Zach Hill formed the band named – "Death Grips." He once said:
"Zach and I were neighbors. We often hung out and regularly discussed our mutual desire to do new things with rap music."
Hill introduced his friend Andy to Stefan and they all started to work together.
In March 2011, the band released their self-titled debut EP.
On April 25, 2011, Death Grips released the mixtape titled – "Exmilitary." The mixtape was released for free through the band's website, and it received attention from music publications and critical acclaim.
Some of the tracks from the mixtape are – Beware, Takyon (Death Yon), Spread Eagle Cross the Block, Lord of the Game, Culture Shock, Known for it, and Guillotine.
"Guillotine" has become one of Death Grips' best-known songs, with more than 9.8 million views on the band's YouTube channel. It was released through iTunes on August 3, 2011.
In 2012, Death Grips signed with Epic Records, a record label that is owned by Sony Corporation of America, Inc. In the same year, the band released its debut album, entitled – "The Money Store."
Later, Death Grips released another album, named – "No Love Deep Web," for free, against the will of Epic Records. Soon, Epic Records and Death Grips split.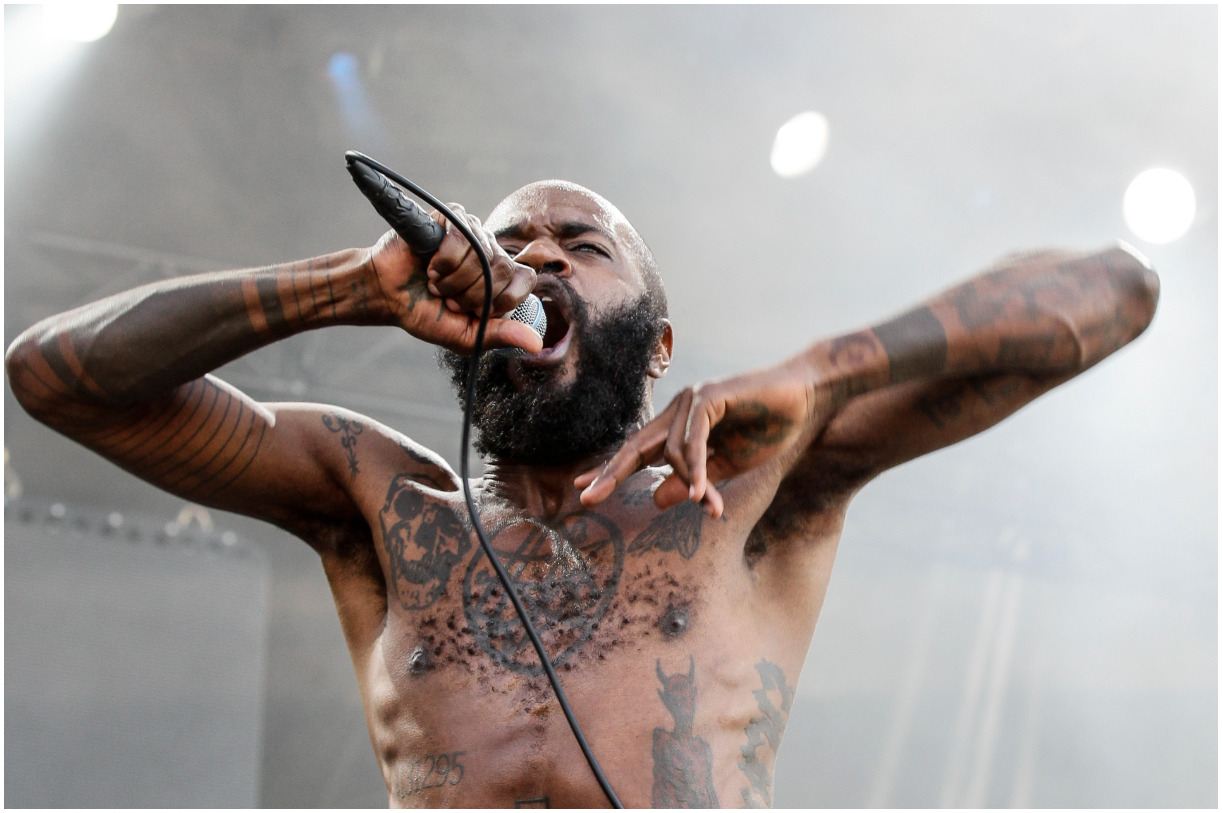 During an interview, Stefan said about the whole incident:
"It's nothing personal but everything we've done is what we feel like doing and that's pretty much what we will continue to do."
In 2013, Death Grips released a 3rd album, named – "Government Plates."
Later, the band released their 4th album, titled – "The Powers That B."
On July 2, 2014, the band announced its disbandment on Facebook, stating that:
"Death Grips is over."
However, on January 4, 2015, they released an instrumental soundtrack, called – "Fashion Week."
On March 22, 2016, their second instrumental project was released – "Interview 2016."
In May 2016, Death Grips released their 5th studio album entitled – "Bottomless Pit."
On May 22, 2017, the band released the EP Steroids (Crouching Tiger Hidden Gabber Megamix).
On June 22, 2018, Death Grips released their 6th studio album, named – "Year of the Snitch."
On June 21, 2019, the band released a mix named – "Gmail and the restraining orders."
YouTube
Death Grips started their YouTube channel on February 8, 2011. Currently, the channel has over 279,000 subscribers and more than 115 million views.
Quotes
"The future is now."
"I have no interest in sharing my personal life with the world. Zero."
"Both idealists and pessimists live in delusional fantasies rooted in their incapacity to deal with the way of things."
"You choose this life you're on your own."
"Just because I stand on the ends of balconies, doesn't mean I don't have to wear seatbelt kids."
"I have never and will never put my trust in the government or anyone who does."
"I'm a very private person, I have very few people that I call my friends. I'm very distrustful of human beings in general; I'm very distrustful of media."
"I diss Kanye so many times."
Trivia
Stefan said that he is inspired by his internal struggles and himself rather than human achievements.
His favorite musician is Jimi Hendrix, a rock guitarist who is regarded as one of the most influential guitarists in history.
Burnett spends a lot of his time painting gloomy things. He also has a website filled with drawings and paintings he made.
His brother pursued a career in hip-hop music, performing under the alias Swank Daddy.
Death Grips are based in Sacramento, a city that is renowned for semi-police state vibe and an enormous homeless population overcrowded into tent cities. During a recent interview, Zach Hill said about Sacramento:
"You have these two really polar opposite things existing right next to each other."
Hill went on to say:
"It feels like the UK or something in the medieval times; the monarchy and then you have these peasants right next to it."
Stefan's lyrics are described as rants and chants, rhythmic elements which are barely intelligible – though full of deranged, bleak, or drugged-out thoughts.
Mc Ride (Stefan Burnett) – Net Worth
Burnett earned most of his wealth from being part of the band Death Grips. The band earns money from selling albums and tickets, and from advertisements on their YouTube channel. So far, their YouTube channel has over 115 million views, meaning about $230,000 in revenue.
In addition, Stefan has a small financial income from his paintings. Therefore, Mc Ride has an estimated net worth of $0.7 million.
Featured image source – © Guliver / Getty Images.
References

https://www.clashmusic.com/features/death-grips-x-alec-empire
https://pitchfork.com/features/interview/9004-death-gripz/
https://www.nme.com/never-before-seen-death-grips-interview