Remy Boy Monty (birth name – Montana Buckz) is an American rapper who released his first major mixtape titled – "MontyZoo" in 2015.
He is a member of the collective known as Remy Boyz whose song "679" ranked at #5 on Hot 100 chart.
Biography
He was born on August 23, 1990, in the US.
Montana started to rap in 2006, but he only got seriously involved in 2010. He explained:
"Since like 2006 or 2007 I've been doing it. But I've only been doing it seriously since like 2010."
Buckz also talked about his life before starting his music career, saying:
"My life before Rap? Well, s###. I was trying to find a job. I was in the streets trying to get to it."
In 2015, he released – "Monty Zoo – The Mixtape." The project contains many Fetty Wap features, and production from Metro Boomin, Sonny Digital, Dre The Drummer, and Frenzy.
The tracks on the mixtape are:
Seventeen;
Not Poppin (feat. Fetty Wap);
Cash Green (feat. Fetty Wap);
6 AM (feat. Fetty Wap);
Remy Cup;
With My Wing (feat. Fetty Wap);
Shake (feat. Tapia);
I'm Next;
Khia (feat. Fetty Wap & Tapia);
Hustle (feat. Oskama);
Young N#### (feat. Fetty Wap);
Bahamas (feat. Fetty Wap);
Witchu;
Back It Up (feat. Fetty Wap);
Oochy Wally;
Change Ya Life (feat. Fetty Wap);
Overnight (feat. Fetty Wap).
The release of the mixtape was handled by the label Empire Distribution and RGF Productions.
In 2016, he released – "ZOO 16: The Mixtape." Later that year, Buckz released – "Streetz Need Me."
In 2017, Montana released – "Monty – Monty Zoo II."
He is currently the CEO of the Remy Boyz record imprint and company.
YouTube
Monty started his YouTube channel on December 1, 2015. So far, he has over 23,400 subscribers.
Instagram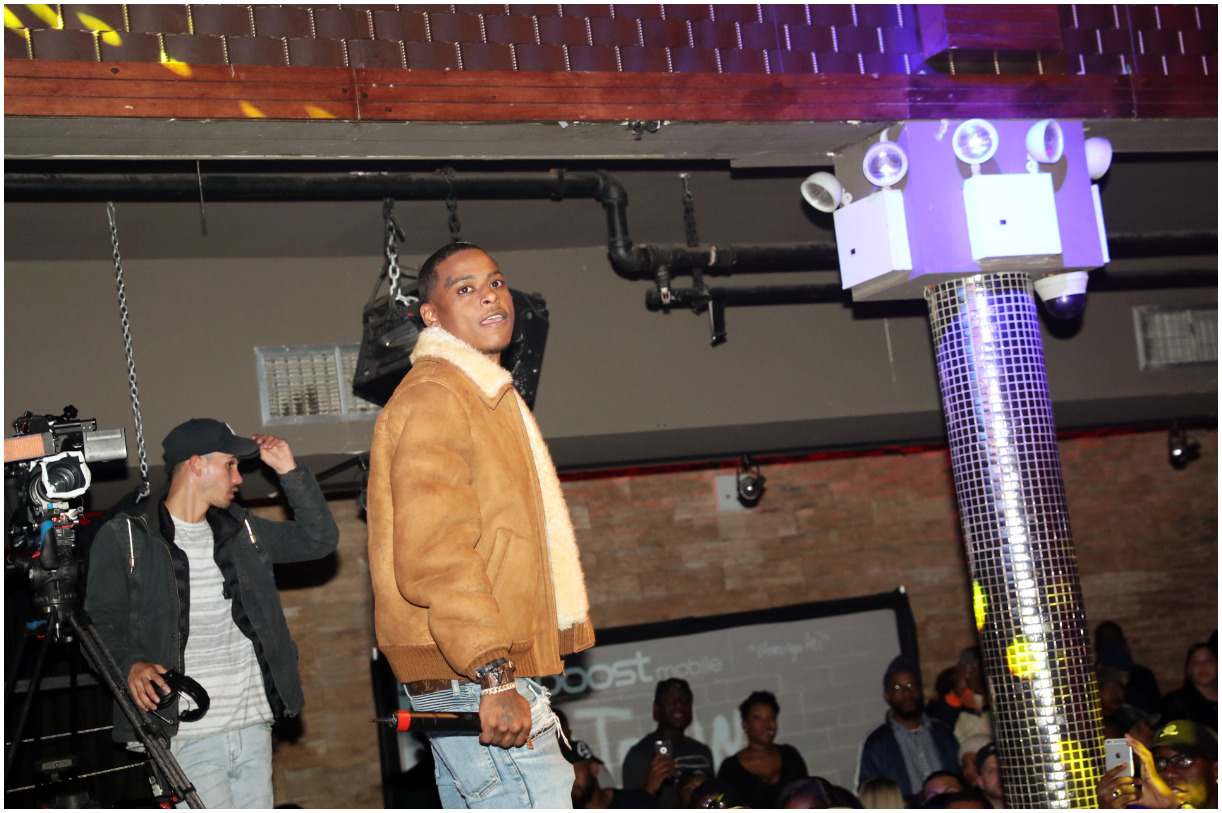 His Instagram account has more than 436,000 followers.
Girlfriend
Remy Boy Monty is dating Tniyah.
READ MORE: Daryle Singletary Net Worth
Quotes
"Visuals and interaction is everything. Connecting with the fans is key."
"I feel like I just got my own style, my own lane. I'm just me. I'm lively."
Trivia
In 2016, Buckz and Fetty Wap performed at the Billboard Hot 100 Music Festival.
His nickname is Monty. During an interview, Montana explained the origins of his nickname:
"Yeah, you just call me Monty though, that's what they call me in the hood."
Buckz went on to say:
"Remy Boy Monty. Monty is just short for Montana."
For Christmas 2015, Fetty Wap gave him a BMW i8 as a gift – the first BMW production model to be powered by a 3-cylinder gasoline engine. The car is valued at over $100,000.
READ MORE: MC Ride & Death Grips
Also, its doors are called scissor doors, since they hinge in the front, opening upwards. Additionally, the BMW i8 can drive up to 250 km/h. In addition, the BMW i8 can go from 0-100 km/h in 4.4 seconds.
The two shared a heartfelt hug after Fetty Wap handed over the keys to the white BMW.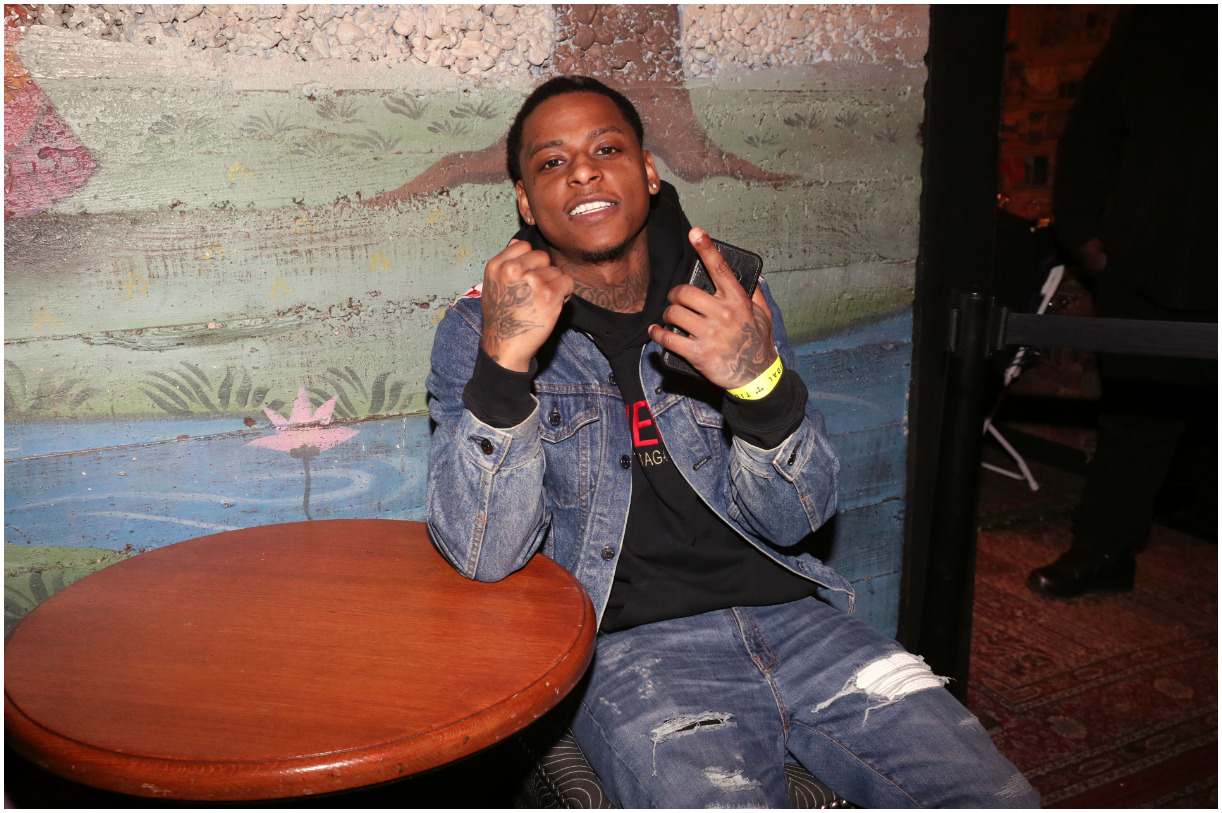 Monty said:
"Back to back in Beamers!! One of my best gifts ever. Thanks bro."
Note – Fetty Wap (real name – Willie Maxwell) is an American rapper and songwriter, who gained fame after his debut single "Trap Queen" reached number 2 on the U.S. Billboard Hot 100 chart in May 2015.
Fetty's music is inspired by artists such as Young Jeezy and Gucci Mane. Wap is a part of the Remy Boyz 1738 with P Dice and Monty.
Fact – when Fetty Wap's debut album dropped in September 2015, Buckz's vocals were featured on 9 of the 20 tracks.
READ MORE: Witt Lowry Net Worth
Currently, Monty drives a Mclaren.
Montana said about his friendship with Fetty Wap:
"Me and Fetty Wap are individual artists. When we come together-yeah we're 'Remy Boyz', but we are separate artists."
Monty later added:
"A lot of people get that confused. So, I'm taking this year to showcase myself and my artistry. You're going to get a lot more of 'Monty Zoo' as an artist."
When asked about what influenced him to become a rapper, he responded:
"I just always had a love for music. I had a passion for music. I was into a lot of music."
Montana continued:
"One day I just heard this fire Jadakiss verse and that made me wanna rap. After that, I started rapping."
Remy Boy Monty – Net Worth
Monty earns most of his wealth from his music. This includes – selling tickets to his concerts, sponsored posts on his Instagram account, ads on his YouTube channel, and selling his albums. Therefore, Remy Boy Monty has an estimated net worth of $1.7 million.
Featured image source – © Guliver / Getty Images.
READ THIS NEXT: Who is Lil Windex?
References

https://www.stanforddaily.com/2016/05/23/monty-interview-frost
https://www.hotnewhiphop.com/monty-monty-zoo-new-mixtape