Malu Trevejo is a bilingual Cuban songstress who became famous on social media.
Now based in Miami, Florida, the diminutive singer has courted controversy over her insensitive comments just as much as she courts attention on Instagram, YouTube, and TikTok.
Here's what we know about the Luna Llena singer, who became social media famous on Musical.ly—the app known around the world now as TikTok—and signed to Universal Music Latin in 2017.
The Origin Story
Maria Luisa Trevejo was born in Havana, Cuba, on 15th October 2002.
Her mother, Leti, is Cuban, and her father, Horan, is Spanish, and the family relocated to his native Spain not long after Maria Luisa was born.
The family settled in Madrid for 12 years until her parents broke up, and then Maria Luisa and her mom moved to Miami, Florida.
As it turned out, this wasn't the full story when it came to Trevejo's parents.
The man she was raised to believe was her father was actually her mother's newest boyfriend.
And to make matters worse, it turned out that Malu's biological father was in prison.
In 2020, the celebrity-obsessed teen posted a video to tell her followers that her biological father was serving over 100 years in prison for multiple murders.
She went on to embellish the story, adding that her "new dad" gave her a better life but that she now feels bad for him being stuck raising someone else's kid.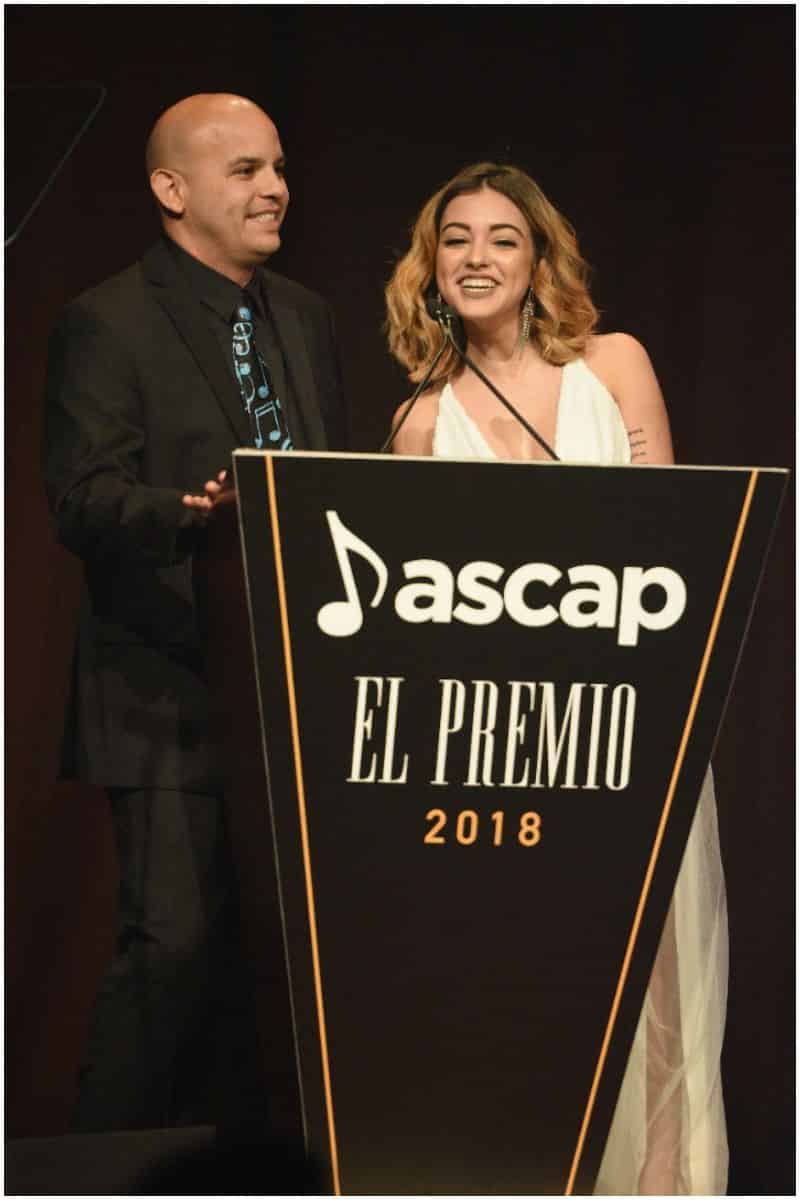 Trevejo and her mom have had a rocky relationship, with the young wannabe celebrity secretly recording arguments to share with her social media following. Trevejo has made several claims about her mother—who has previously appeared in her videos and has her own Instagram account.
In September of 2020, Malu posted live on Instagram to say that her mother, Leti, was a drunk, and had lied about who Trevejo's real father was.
Other claims included that her mother had called the police on her when she threw away her step-father's drug stash, and that she was acting as an enabler for her second husband's addictions.
Puppy Love
When the young entertainer isn't airing her family's dirty laundry on social media, she's catching the eye of young up-and-coming artists and wannabe Instagram models.
In 2018, she started a relationship with Jaden Delarosa, a Bucks County, New Jersey native and popular social media influencer.
Jaden—who often goes by superduperjaden, jayjayfromstatefarm, and kiddelarosa—was linked to social superstars like Noah Riley and River Bleu. After Jaden and Malu called time on their short-lived love affair, Jaden disabled his Instagram account.
In 2019, she dated Danny Alfonso—most commonly known as thatboiipapii on Instagram.
Alfonso has more than 100,000 followers on the image-sharing platform, and another 27,000 on TikTok, where he regularly posts selfies and dance challenges. His YouTube channel has yet to garner any real traction with his target audience, and mostly offers 'a day in the life' vlogs.
The pair broke up before 2020 began, and the Latina singer hasn't been linked to anyone new since then.
Love is definitely not in the air between Malu Trevejo and long-time frenemy: Bhad Bhabie. The self-professed rapper, known as the Cash Me Outside girl—real name: Danielle Bregoli—has had an on/off friendship with Trevejo, which culminated in the pair arguing publically on Instagram live in mid-June 2019.
READ MORE: Who is Lyrica Anderson's husband?
A Journey To Fame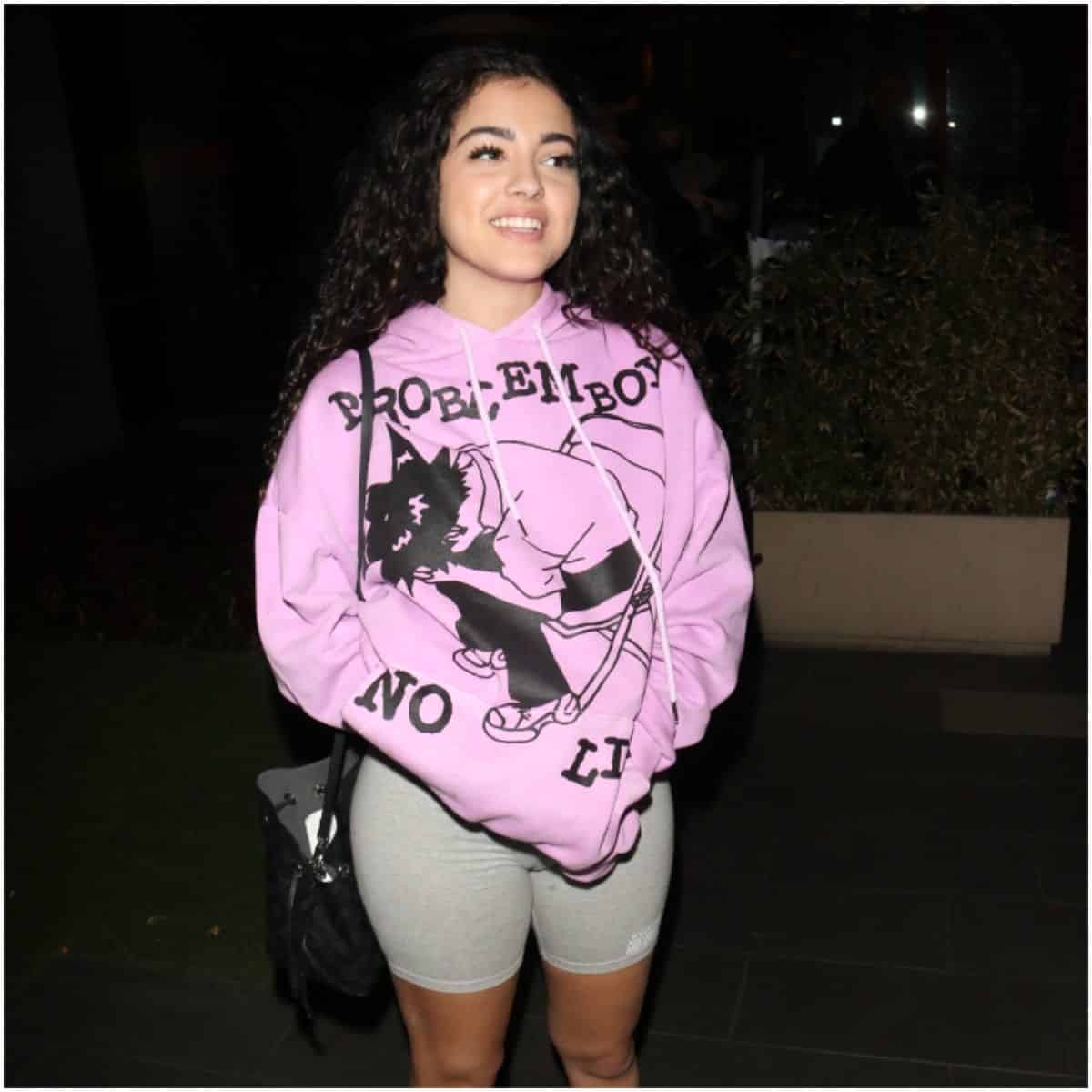 Malu first found her way to stardom in September of 2017, when she released Luna Llena, her debut track.
Two years later, her debut album, Una Vez Mas, was released. The music video for that debut track has since amassed a staggering 90 million views on YouTube, and helped propel Trevejo to the celebrity she so desperately craved.
Following the success of Luna Llena, Malo released En Mi Mente and Hasta Luego, which featured HRVY.
These early tracks saw Trevejo's name on Pandora Radio's Latin Artists to Watch list in 2018.
After gaining a top spot of #27 on the Billboard Hot Latin chart, and re-releasing Luna Llena in English, the release of Una Vez Mas in 2019 catapulted the signature track to #1 on the Billboard 100 Hot Latin chart for a fortnight.
By October of 2020, some of the hype behind Malu Trevejo had gone cold.
She signed with new management and made the move to Los Angeles, California on her 18th birthday.
READ MORE: David Phelps Net Worth
The Side Hustle
Never one to hold her tongue, Malu found herself courting controversy once she legally became an adult. The minor celebrity launched an OnlyFans account, where fans can pay for private videos from their favorite stars.
Hot on the trails of that, she posted an Instagram live video that had viewers calling her racist and ignorant. In response, she posted an apology in which she said, "I'm a human, not a (expletive) robot."
Rounding out 2020, the singer was labeled problematic on social media, following a video in which she said she pulled her young and unwilling cousin into a closet and kissed him.
She underwent breast augmentation surgery in December of 2020.
Malu Trevejo – Net Worth
Trevejo earned most of her wealth from selling copies of her EP (Una Vez Mas), ads on YouTube, sponsors, and sponsors.
On YouTube, Malu has more than 303 million views, meaning about $600k in revenue before taxes. Therefore, singer Malu Trevejo has an estimated net worth of $0.5 million.
Want to know what Malu Trevejo is up to these days? Check her out on TikTok!
READ THIS NEXT: Who is Daryl Hall?