Clayster (real name – James Clayton Eubanks) is an American professional Call of Duty player for the New York Subliners.
Biography
He was born on May 7, 1992, in the USA.
James attended West Virginia University.
In 2007, he began playing competitive Call of Duty with Call of Duty 4: Modern Warfare.
In 2014, Clayton won with OpTic Gaming the Major League Gaming (MLG) X Games.
MVP of the Call of Duty Championship 2015
In 2015, James won with his team, Denial eSports, the Call of Duty Championship. Clayster took home a $100,000 grand prize for his victory at the Call of Duty Championship 2015.
He was also named MVP of the Call of Duty Championship 2015.
"It is still a surreal feeling right now," he told Escapist Magazine. James also said: "There is going to be a lot of paying off some student loan debts, and maybe a new car here or there."
In June 2015, James joined FaZe Clan.
eUnited
In June 2017, FaZe Clan sent James to eUnited in exchange for Peirce "Gunless" Hillman.
"A trade was facilitated, I had no say in this," Clayton tweeted. "Glad to be apart of eU now but don't think I requested a trade-off of FaZe."
In October 2018, he signed a contract extension with eUnited that will keep him on the team through the 2020 season.
"Proud to be on an org that supports me the way I support them, here's to many championships," he said at the time.
In August 2019, Clayster with eUnited won the Call Of Duty World Championship 2019, taking home the top prize of $800,000.
His teammates were SIMP and aBeZy. They eliminated OpTic Gaming in a match ahead of the final.
Dallas Empire
In October 2019, James joined Dallas Empire.
In August 2020, he won his third World Championship with the Dallas Empire. They defeated top seed Atlanta FaZe 5-1 in a dominant final matchup.
"To go back to back, add another ring here onto the finger. This is a dream come true," James said in a post-match interview. "This is a resurgence in my career, and it is all possible because of my teammates."
With this win, James joined Karma and Crimsix in the three-ring club of COD royalty.
Two days after his team became the 2020 Call of Duty League champions, he was released by the Dallas Empire.
"Pretty heartbroken with how things turned out, got about 24 hours of happiness before I got thrown back into the blender, but that's the story of my career," Clayster said on TwitLonger.
The main reason for his dismissal is that CDL announced that season 2 of the competition next year will transition from 5v5 to 4v4 format.
"With the heaviest of hearts, we are forced to let go of an absolute legend," Dallas Empire wrote in a tweet.
In September 2020, he signed with The New York Subliners.
Girlfriend
There is no information about Clayster's current girlfriend, but he used to date Twitch streamer Tiffany Punzel.
"I got a b###job three months into our relationship where I came clean immediately afterwards," Clayster explained in a tweet the reason for their breaking up. "She f###ed a twitch mod of mine 3 YEARS into our relationship and then lied to my face for two months until I found out thru a third party."
"Guy leaves town for event, girl stays home, girl attends dreamhack, girl f###s one of guys twitch mods, girl lies for 2 months," James said in another tweet.
READ MORE: Emma Chamberlain & Tucker Pillsbury
Quotes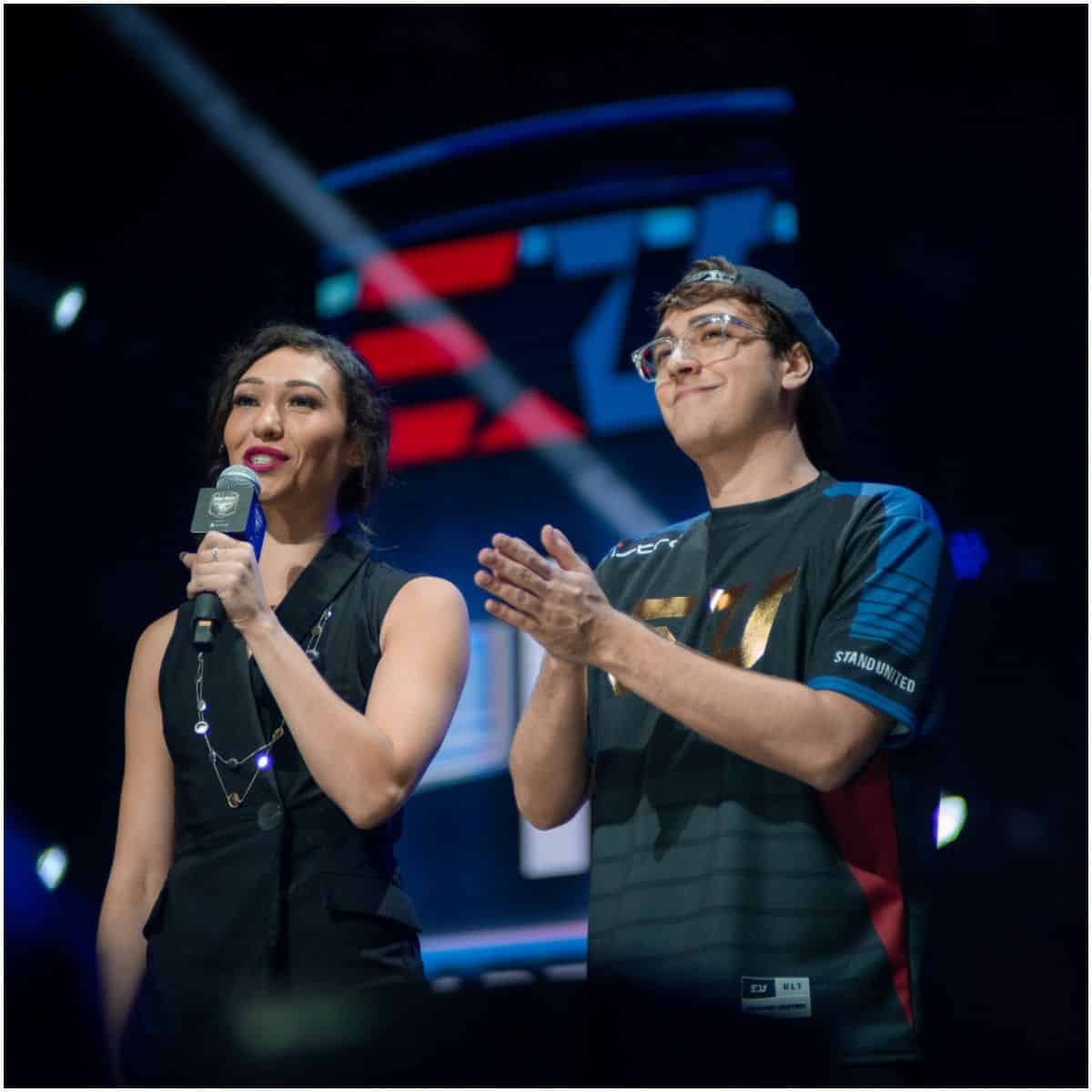 "Do or die, put ourselves in a spot where we control our destiny for that winners bracket spot."
"I know generally, some people aren't going to like me, and that just comes with the territory. I've just been actively trying to not give people a reason to not like me."
READ MORE: Crimsix Net Worth
Clayster – Net Worth
James earned most of his wealth from sponsors, salary from his esports teams (he was part of the Call of Duty teams Dallas Empire, FaZe Clan, Denial Esports, EnVy, OpTic Gaming, UNiTE Gaming, compLexity, and eUnited), and prize money (over $1.1 million) from the tournaments he participated in.
Clayton also makes money from ads on YouTube and streaming on Twitch. Therefore, esports player Clayster has an estimated net worth of $1.5 million.
Featured image source – © Getty Images.
READ THIS NEXT: Who is Hungrybox?