JayDaYoungan, also known as JumpMan23, is a rapper, singer, and songwriter from Bogalusa, Louisiana.
He became known through his songs and music videos that began spreading as early as 2017, with a variation between R&B, gangsta rap, trap, and hip hop.
The Origin Story
The rapper of the given name Javarious Tykies Scott was born on July 15th, 1998.
He was raised and educated by his grandmother in his birth city of Bogalusa whilst his mother served in the United States Army.
Although not as present in the beginning, Scott's mother commented on an Instagram broadcast in early 2020 on how much she loves and supports her son: "Even when I'm quiet, I'm Jay's number one fan, his number one supporter. But I step back and allow him to make his mistakes, learn from them and be his own man."
Jay also has two younger siblings whose ages haven't been disclosed publicly.
Throughout his life, he has been influenced by some of the biggest southern rappers in the music industry, such as Lil Wayne, Kevin Gates, Gucci Mane, and Lil Boosie, who eventually took on the role of mentor for him.
Although he had originally planned on graduating, Jay dropped out of high school his senior year in order to pursue his music career.
Debut Mixtape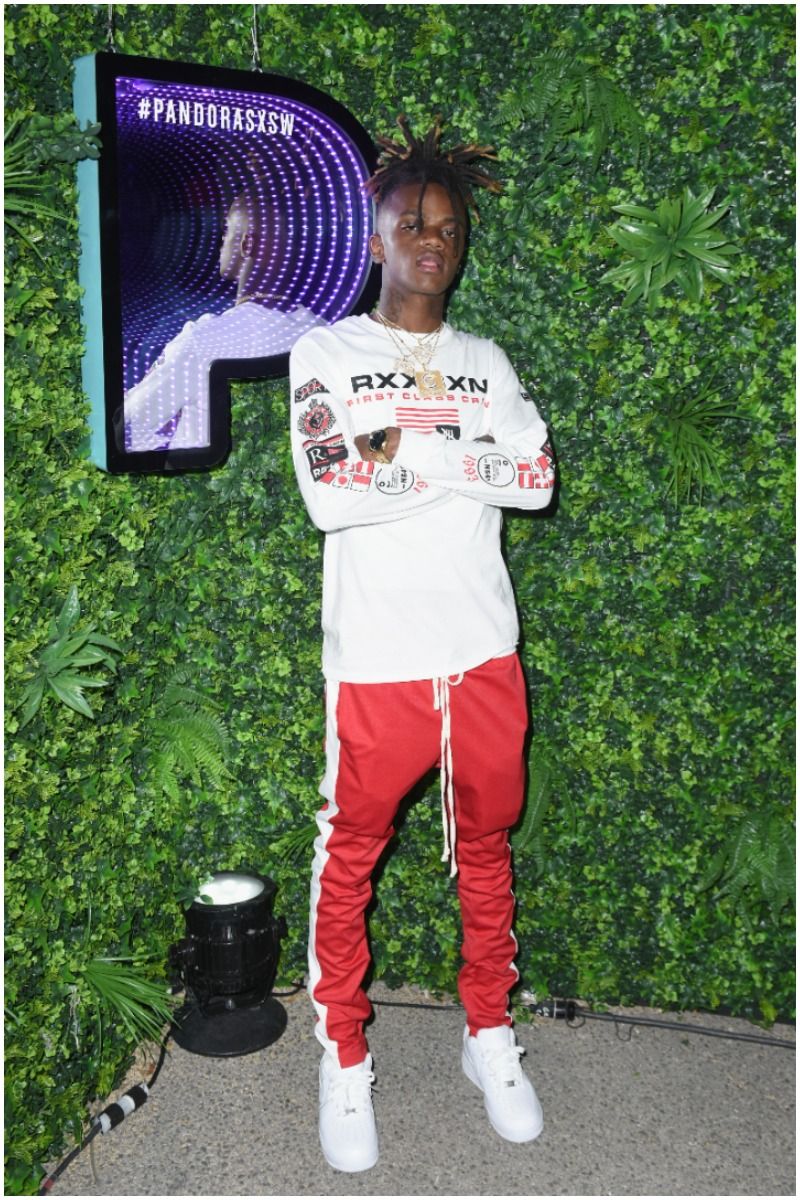 He released his first mixtape "Ruffwayy" in 2017, at just eighteen years old.
From there, a quick succession of mixtapes followed in 2018, plausibly the most prolific year in Scott's career so far.
The same year in which he managed to be ranked 86th in the Billboard 200 chart.
The names of "Wake Up," "Taking Off," "23," and "Forever 23" are among the titles that have resulted in somewhat over 500,000,000 streams across a variety of platforms like Apple Music, Spotify, YouTube, SoundCloud, and Audiomack, as well as a continuously growing social media following.
Some other tracks worth highlighting include "Thot Thot," "Interstate," which received more than 4 million views on YouTube alone, and "Elimination," in which he has diversified his style, tinging his music with a bit of R&B and more melodic sounds.
Girlfriend
Even though a big part of his personal life remains private, Jay's relationship with fashion brand owner Jordan Brooks, from Baton Rouge, Louisiana, gained some attention in the media.
They first crossed paths during the Bayou Classic, an annual college football game between the Grambling State University Tigers and the Southern University Jaguars, held at the Tulane Stadium in New Orleans.
After the game, Jordan B. and Jay added each other on social media and got better acquainted through messages.
READ MORE: What is the net worth of Money Man?
Children
Soon enough, after traveling and dating for at least two years, in early June of 2020, they received their first and only child together, Baby 23.
The birth of the baby came at the same time as the release of Jay's debut album with Atlantic Records with the exact same title, on June 5th.
Baby23 hit the top 50 in the Billboard charts.
Jay and Jordan B. went through a tumultuous break up in October 2020 after allegations of assault on behalf of him towards her became public.
The Cobb County Office in Georgia issued a warrant for his arrest on a misdemeanor charge of battery and family violence.
In early 2021 it was announced that JayDaYoungan was dating social media personality and "Love & Hip-Hop Atlanta" star Aaliyah Keef (AKA Cuban Doll) up until August 2021.
Brooks and Keef had a couple of social media brawls throughout Keef's brief relationship with Jay, which began with both women claiming their importance in the rapper's life.
Scott and Cuban Doll's breakup was pretty muted in the media up until she commented on her social platforms on "the real reason" why they were over.
The performer of Death on Me said to have found "gay stuff" on Jay's phone, which led to the termination of their relationship.
READ MORE: DaniLeigh Net Worth
JayDaYoungan – Net Worth
Javarious earned most of his wealth from his music, tours, ads on YouTube, and songwriting.
On YouTube, JayDaYoungan has over 662 million views, meaning about $2 million in revenue before taxes.
So far, Javarious has released several mixtapes (23 Is Back, Can't Speak On It, Taking Off, and more) and one album (Baby23).
Jay continues to create music through which he aims to share his stories and experiences with the public.
Therefore, rapper JayDaYoungan has an estimated net worth of $1.5 million.
READ THIS NEXT: Who is Tay Money?