John Mulaney (birth name – John Edmund Mulaney) is an American producer, writer, actor, and stand-up comedian, who is known from VH1's "Best Week Ever."
In 2017, David Letterman described Mulaney:
"John Mulaney, this is the future of comedy, ladies and gentlemen."
Biography
Mulaney was born on August 26, 1982, in Chicago, Illinois, USA.
His maternal great-grandfather was George J. Bates, a former member of the US House of Representatives from the state of Massachusetts.
His father, Charles (Chip) W. Mulaney, Jr., is an attorney, while his mother, Ellen, is a law professor. Both his parents are of Irish Catholic descent. They attended Georgetown University and Yale Law School with Bill Clinton.
John was an altar boy when he was young.
Mulaney said for Chicago Reader about his childhood:
"I grew up on the north side in Lincoln Park and I love Chicago. I loved growing up there."
He went to St. Clement School.
John studied English literature at Georgetown University. During college, Mulaney joined the school's improv group. There, he also met stand-up comedian Mike Birbiglia and actor Nick Kroll.
In August 2008, he auditioned for Saturday Night Live.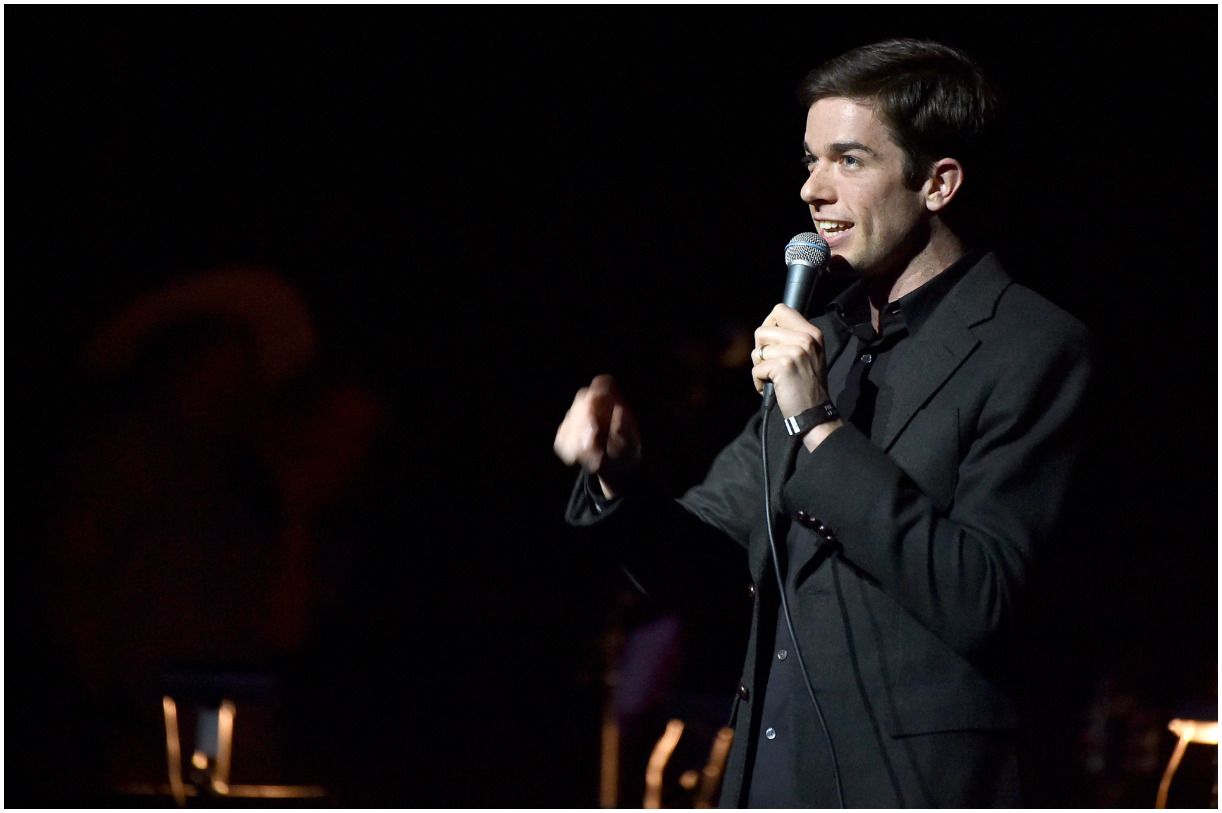 In 2010, John did several voice roles in Ugly Americans, an animated sitcom created by Devin Clark.
In 2011, he won an Emmy award for co-writing Justin Timberlake's monologue.
In the follow-up year, his stand-up comedy special "New In Town" premiered on Comedy Central.
From 2009 to 2012, he was nominated for the Primetime Emmy Award for Outstanding Writing for a Variety Series with the Saturday Night Live writing staff.
In 2014, his television series Mulaney debuted on FOX. At the beginning of each episode, he performed stand-up comedy with the studio audience. The January 18, 2015 episode became the highest-rated, with more than 3 million viewers. The show was canceled in March 2015.
Also in 2015, Mulaney's comedy special The Comeback Kid premiered on Netflix.
From 2016 to 2017, he had the role of George St. Geegland in a comedic duo with Nick Kroll.
In 2017, John became a consulting producer on the Netflix show Big Mouth. The show was created by Jennifer Flackett, Mark Levin, Andrew Goldberg, and Nick Kroll.
In 2018, he voiced Spider-Ham in "Spider-Man: Into the Spider-Verse" – the first animated feature film in the Spider-Man franchise. The film grossed more than $375 million worldwide.
In December 2019, John released a children's musical comedy special (it features John along with 15 child singers and actors), named – "John Mulaney & the Sack Lunch Bunch."
Wife
On July 5, 2014, John Mulaney married Annamarie Tendler at the Catskill Mountains in NY. Dan Levy officiated the ceremony. The couple first met on a group vacation at Martha's Vineyard in Massachusetts.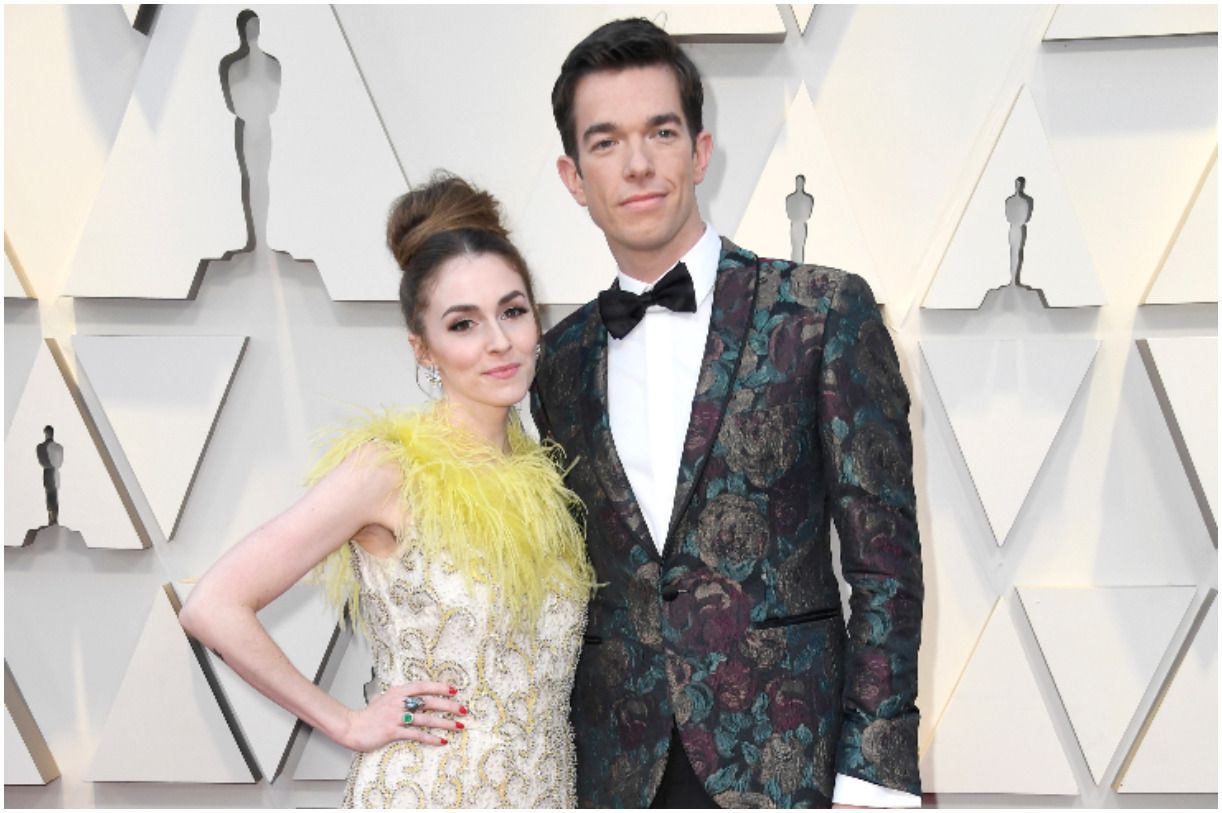 Mulaney wrote on his Instagram account after the wedding:
"On a beautiful and perfect day, I married a beautiful and perfect woman."
John added:
"I wish I could live it over and over again."
Note – Annamarie Tendler is a makeup artist who worked with Glamour and MTV Styles. She also has a blog, named – "The Daily Face."
On February 16, 2010, she wrote about Mulaney:
"John is the man I am going to marry."
After they got engaged, John said to the Guardian:
"When we met, I was 26. I wouldn't say I was old by any means – I was pretty young."
Mulaney went on to say:
"I was just immediately: 'I can hang out with this person every day.'"
Height
Mulaney is 6 ft (183 cm) tall.
Quotes
"I remember as a kid every car was tan or banana-colored."
"One of my theories is that kids think that they're older than they've ever been. They believe they're adults."
"I had parents that were strict sometimes, had high standards, but were incredibly loving, and I got very lucky."
READ MORE: Is Tiffany Haddish married?
"I am never, in my mind, making fun of anything."
Trivia
John no longer drinks alcoholic beverages.
In 2013, Mulaney and his wife adopted a French Bulldog named – "Petunia."
On October 11, 2017, Annamarie accused Ben Affleck of groping her in 2014. Annamarie tweeted:
"I would also love to get an apology from Ben Affleck who grabbed my ass at a Golden Globes party in 2014."
In 2016, John donated to the Bernie Sanders presidential campaign.
Mulaney said that he is a fan of Bob Newhart, Conan O'Brien, Richard Pryor, George Carlin, Dave Chappelle, and Jerry Seinfeld.
READ MORE: Dane Cook Net Worth
John Mulaney – Net Worth
Mulaney earned most of his wealth from stand-up comedy and performing in several TV shows.
John has performed on Comedy Central Presents, Late Night With Conan O'Brien, Late Night With Jimmy Fallon, Jimmy Kimmel Live, Conan, and Live at Gotham.
Some of the TV series and movies in which John performed are – Dickinson, Big Mouth, The Simpsons, Crashing, Conan, Oh, Hello on Broadway, The Jim Gaffigan Show, and Kroll Show.
He also worked as a writer for Documentary Now!, Maya & Marty, Mulaney, Funny as Hell, Important Things with Demetri Martin, Mike Birbiglia's Secret Public Journal, and Atom TV. Therefore, John Mulaney has an estimated net worth of $6.5 million.
Featured image source – © Guliver / Getty Images.
READ THIS NEXT: Facts about Delta Burke