Tiffany Haddish (birth name – Tiffany Sarac Haddish) is an American writer, actress, and comedian, who is best known for playing Tiffany on BET's Real Husbands of Hollywood, Nekeisha on NBC's The Carmichael Show, and Jackie on OWN's If Loving You Is Wrong.
Biography
Haddish was born on December 3, 1979, in LA, California, USA.
Her mother, Leola (Wright), is African-American, while her father, Tsihaye Reda Haddish, was of Eritrean Jewish descent.
She has two half-sisters and two half-brothers.
When Tiffany was 8, her mother was in a car accident that caused a brain injury.
At age 12, Tiffany and her siblings were placed into foster care.
At age 15, Haddish and her siblings were taken into the custody of their grandmother.
She has graduated from El Camino Real High School.
In 2011, Haddish was cast in David E. Talbert's national tour of "What My Husband Doesn't Know."
From 2013 to 2014, Tiffany performed in the reality show parody "Real Husbands of Hollywood."
In 2014, she had a role in Jenny McCarthy's stand-up comedy tour "Dirty, Sexy, Funny."
From 2015 to 2017, Haddish performed as Nekeisha Williams on the NBC sitcom "The Carmichael Show."
In 2016, Tiffany had the role of Hi C opposite Keegan-Michael Key and Jordan Peele in the comedy film Keanu.
In the 2016 U.S. presidential election, she supported Bernie Sanders.
In 2018, Haddish appeared in Tyler Perry's movie "Nobody's Fool." The movie has grossed more than $33 million worldwide. Other stars in the movies are – Whoopi Goldberg, Amber Riley, Mehcad Brooks, Omari Hardwick, and Tika Sumpter.
In 2018, Tiffany started to perform in the comedy series "The Last O.G."
In 2019, she voiced Tuca on the Netflix animated sitcom Tuca & Bertie as well as Queen Watevra Wa'Nabi in The Lego Movie 2: The Second Part.
On May 22, 2019, she became a naturalized citizen of Eritrea. Later, Haddish had a formal Bat Mitzvah ceremony.
In 2020, Tiffany appeared in "Like a Boss," a comedy film written by Adam Cole-Kelly and Sam Pitman, and directed by Miguel Arteta. The film has grossed over $28 million worldwide. Other stars in the film are – Salma Hayek, Billy Porter, Natasha Rothwell, Jennifer Coolidge, and Rose Byrne.
Book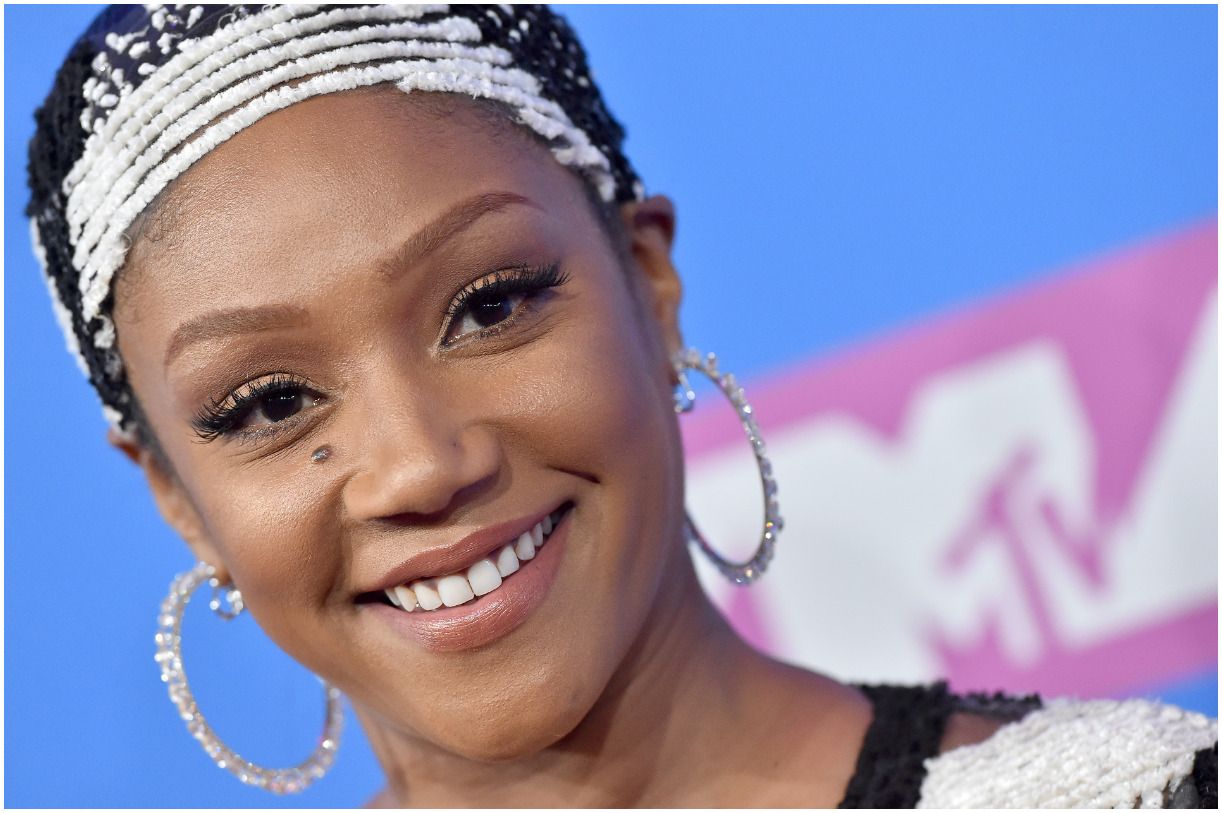 In 2017, Haddish published her memoir, The Last Black Unicorn. In the book, she talks about the effect that self-help books had on her life. She also said about her memoir:
"It's a compilation of essays. For me, it's stuff I wrote in my diary over my life."
Haddish went on to say:
"It was going to be a lot thicker, but I hate thick books."
Husband
Tiffany Haddish married and divorced William Stewart twice. Haddish filed for divorce in 2011 and again in 2013.
In July 2019, William filed a lawsuit against Tyffany, claiming that Haddish falsely accused him of being abusive in a chapter of her memoir.
Note – in her memoir, she has a chapter titled "The Ex-Husband." In it, Tiffany portrays a "man" as an abusive stalker during their marriage.
Boyfriend
Tiffany Haddish is dating rapper Common.
READ MORE: Is Maria Pedraza dating?
Children
Haddish doesn't have kids of her own. She said for USA Today:
"Kids are my everything. I don't have any of my own, but I feel like that's because I raised my brothers and sisters."
Height
Haddish is 5 ft 6 in (168 cm) tall.
Quotes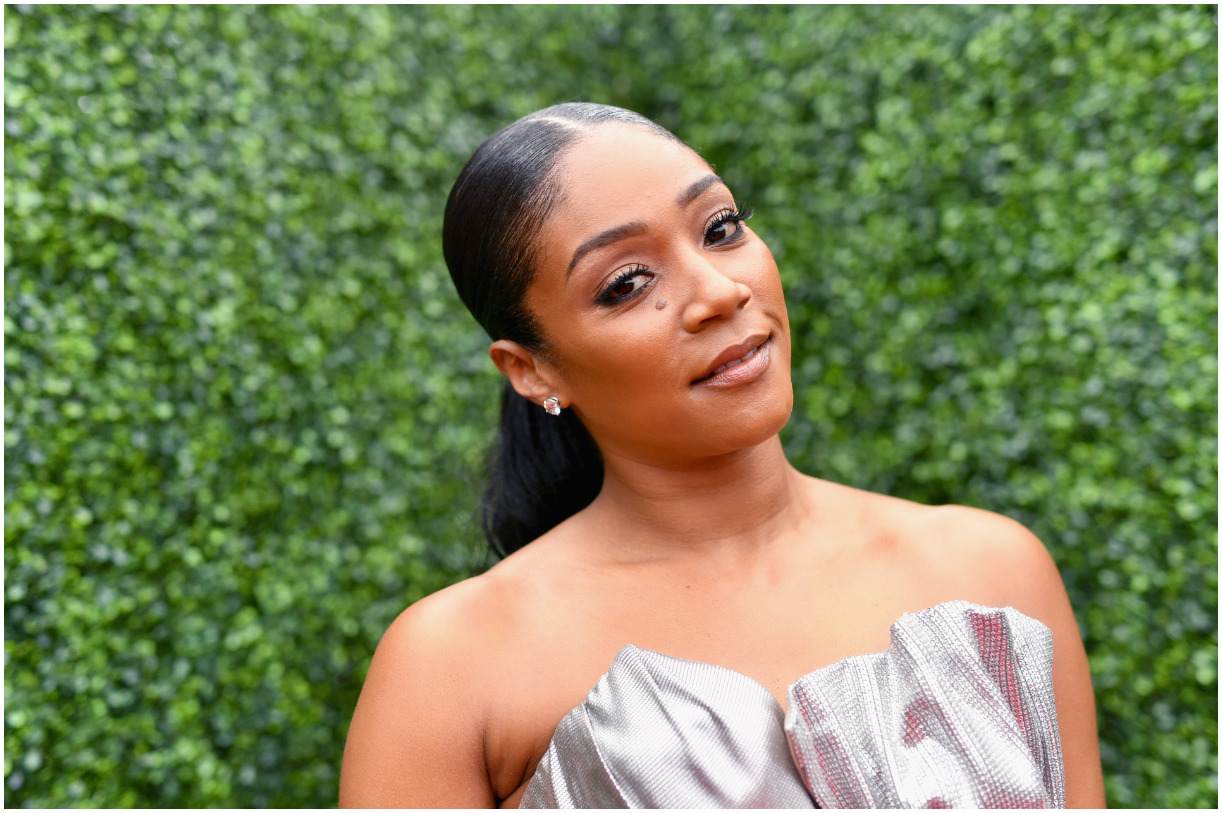 "Where I came from is definitely on the outside, and that's what made me who I am."
"Live performing. Being on stage is like my favorite. The immediate gratification. That's my favorite." Source
READ MORE: Rowan Blanchard Net Worth
Trivia
She speaks fluent Japanese.
On November 11, 2017, she became the first African-American female stand-up comedian to host Saturday Night Live.
Other famous comedians are John van der Put and Steve Hofstetter.
Tiffany Haddish – Net Worth
Haddish earned most of her wealth from the 87 movies and TV series that she performed in.
Some of her best film and television work include – Real Husbands of Hollywood and New Girl, Girls Trip, If Loving You Is Wrong, The Secret Life of Pets 2, The Janky Promoters, The Lego Movie 2: The Second Part, Home Movie: The Princess Bride, Racing for Time, Nobody's Fool, Meet the Spartans, Kids Say the Darndest Things, Keanu, The Carmichael Show, Karma's World, Uncle Drew, Sherman's Showcase, The Oath, and Night School.
Furthermore, Tiffany made some money from selling her memoir.
In addition to her acting work and the royalties from her book, she makes money from performing on her She Ready comedy tour.
Therefore, American actress Tiffany Haddish has an estimated net worth of 7 million.
READ THIS NEXT: Who is Rico Rodriguez?