Josh Stewart (birth name – Joshua Regnall Stewart) is an American actor, writer, and director, who first gained fame his roles in The Collection and The Dark Knight Rises in 2012.
Stewart is best known for his roles in the TV series Criminal Minds, Dirt, The Punisher, and Shooter.
Biography
He was born on February 6, 1977, in Diana, West Virginia, USA, to Charles Regnall Stewart and Margie (Skidmore), a pastor at the Redeeming Grace Baptist Church in Webster Springs and a teacher.
Josh has two sisters (one is adopted) and a brother.
Josh earned a degree in marketing from West Virginia University. "I'm not one of those people who grew up wanting to be an actor, anything like that;" he explained in an interview. "I was in school at WVU studying business."
After graduating from West Virginia University, Josh moved to NYC to pursue acting.
In 2003, Stewart played the character of Bill Jenkins in a pilot for a Western for ABC named "Then Came Jones."
In the follow-up year, Josh appeared as Sean Cleary in the CSI episode "Bad to the Bone."
Starting 2005, he appeared as Detective William LaMontagne, Jr. in 17 episodes of the TV series "Criminal Minds."
In the same year, Josh performed as Brendan Finney in the last season of the American crime drama television series – "Third Watch."
In 2006, he appeared in a movie named – "Lenexa, 1 Mile."
In 2007, Stewart performed as the character of Holt McLaren in a TV series named- "Dirt," for the FX Network.
The Curious Case of Benjamin Button
In 2008, Josh had a supporting role in the drama, "The Curious Case of Benjamin Button." He played the character of Benjamin's crewmate, Pleasant Curtis.
In 2009, the American actor starred in the horror movie, entitled – "The Collector." The movie was directed by Dunstan, and written by Patrick Melton and Marcus Dunstan. It has grossed over $7 million.
In 2010, Stewart performed as Joshua in "No Ordinary Family," a TV series that aired on CTV and ABC in Canada.
Later that year, Josh appeared in the movie Beneath the Dark, alongside actress Jamie-Lynn Sigler.
In 2012, Stewart starred in "The Walking Dead: Cold Storage," a 4-part web series that are based on the TV series – "The Walking Dead."
The Dark Knight Rises
Also in 2012, Josh performed as Bane's right-hand man, Barsad in Christopher Nolan's film – "The Dark Knight Rises."
In 2013, Stewart wrote, directed, and co-produced "The Hunted," a found-footage thriller film about two hunters that find themselves becoming quarry for an unseen force. He was first inspired to produce the film after having an unnerving experience during a hunting trip.
In 2016, Josh starred in the Disney film entitled – "The Finest Hours."
In 2017, Stewart appeared as Solotov on the 2nd season of Shooter, a thriller drama based on the novel "Point of Impact" by Stephen Hunter.
The Punisher
In 2019, he starred as John Pilgrim in the 2nd season of "The Punisher," a TV series set in the Marvel Cinematic Universe.
"John Pilgrim is a fairly quiet, still person," Stewart commented about his character in the series. He added: "On the exterior a man who is a Christian fundamentalist who had sort of a rage, a violent side of him."
Netflix canceled the series on February 18, 2019.
Back Fork
Back Fork is his second film as a writer/director. It is set in his native West Virginia. The film was released in 2019. In "Back Fork," Josh plays a man struggling with the immeasurable grief of his daughter's death.
He said:
"My taste in film and my taste in characters to play are definitely more in line with what you see in Back Fork."
READ MORE: Parminder Nagra Net Worth
Wife
Josh Stewart married Deanna Brigidi in 2007. The couple divorced in 2016.
On May 19, 2019, Stewart married Alexa Davalos, an American actress.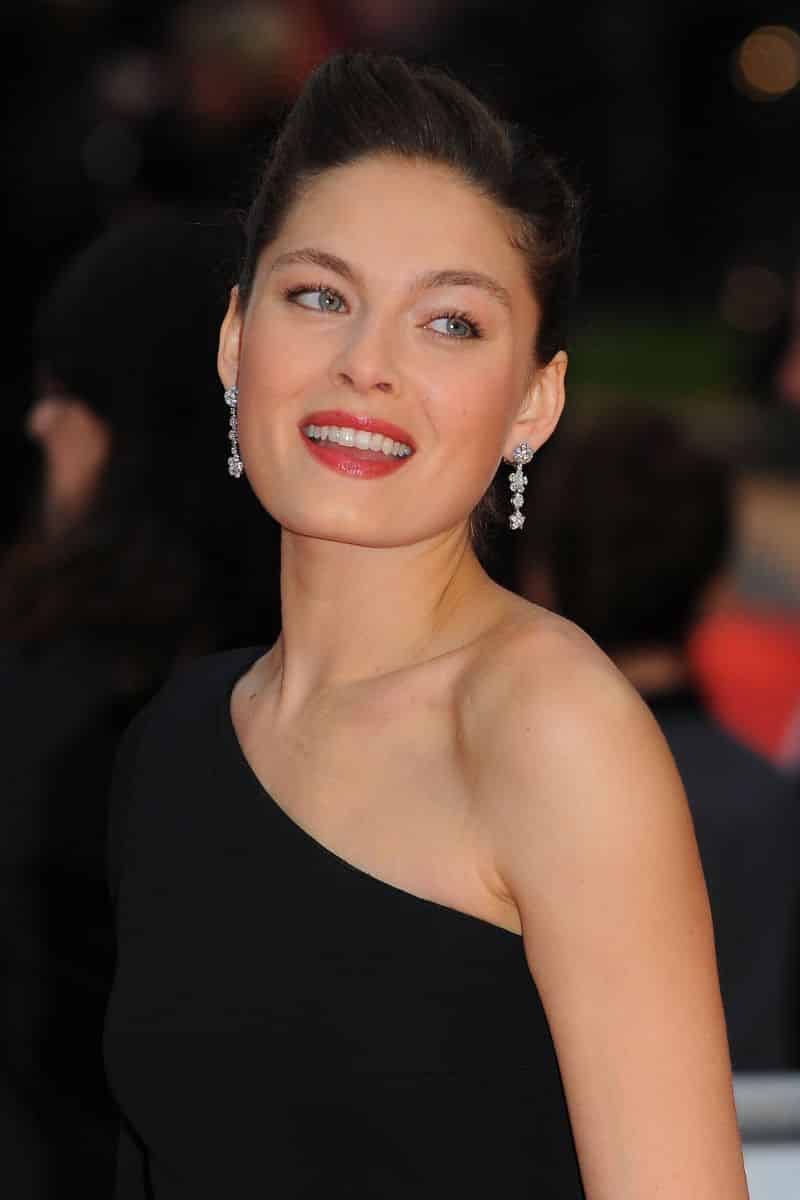 She has appeared on:
The Man in the High Castle;
Mob City;
Reunion;
Clash of the Titans;
Defiance;
The Mist;
Feast of Love;
The Chronicles of Riddick;
Angel.
The two were co-stars on the Netflix series, The Punisher.
Children
He has two children with his first wife, a daughter named Ryan Justine (born in 2008), and a son named River Jacob (born in 2010).
Height
Stewart is 5′ 9″ (1.75 m) tall.
READ MORE: Is Laura Haddock married?
Quotes
"I don't care what the situation is, what the scenario is, what the epidemic is."
"Art has been used forever to accentuate beauty, bring an awareness, to promote social change."
"As an artist, we can never stop growing or learning in our craft or in life."
"I think wondering between film and theater is a natural course in the acting world."
"After acting for 15 years, I realize the only thing we can control is between action and cut."
Trivia
In 2004, Josh performed in a commercial for Levi's 501 Original jeans.
READ MORE: Neil Breen Net Worth
Josh Stewart – Net Worth
Stewart earned most of his wealth from appearing in 46 television series and movies. His portrayal of Bane's right-hand man in 'The Dark Knight Rises' was considered remarkable.
Other movies and TV series on which he appeared are – The Mustang, Insidious: The Last Key, The Finest Hours, The Walking Dead: Webisodes, The Hunted, Beneath the Dark, The Haunting of Molly Hartley, Dirt, Criminal Minds, Transcendence, The Rookie, The Mentalist, Shooter, and The Punisher.
In addition, he directed two films – The Hunted and Back Fork. Stewart also earned some money from appearing in commercials.
Therefore, actor Josh Stewart has an estimated net worth of $3 million.
READ THIS NEXT: Who is Malina Weissman?
References

https://www.horrorgeeklife.com/2019/04/10/josh-stewart-interview
https://screenrant.com/back-fork-josh-stewart-interview/
https://www.axs.com/actor-turned-filmmaker-josh-stewart