Judson Mills (birth name – Judson Christopher Mills) is an American actor who has appeared on many television series, including – Walker, Texas Ranger, Bones, The Mentalist, Dexter, and CSI: Miami.
Mills was born on May 10, 1969, in Washington, District of Columbia, USA.
He grew up in northern Virginia in a house built by the first president of the United States, George Washington.
He attended High Mowing in Wilton, New Hampshire, the oldest Waldorf high school in the United States or Canada.
After high school, he went to the American Academy of Dramatic Arts. In his words:
"I went to school at the American Academy of Dramatic Arts for stage & theater."
From 1991 to 1993, he performed as Alexander "Hutch" Hutchinson on As the World Turns, an American TV soap opera. It is the third-longest continuous run of any daytime network soap opera on American television.
From 1991 to 1996, Judson performed in 46 episodes of Walker, Texas Ranger as Francis Gage. Walker, Texas Ranger is an action crime TV series created by Paul Haggis and Leslie Greif. It has been broadcast in more than 100 countries.
In 2005, Mills performed as Ranger Francis Gage in Walker, Texas Ranger: Trial by Fire, an action film based on the popular TV series Walker, Texas Ranger and directed by Aaron Norris. On October 17, 2005, Walker, Texas Ranger: Trial by Fire was awarded Best Film of the Week on Saturday night.
In 2008, he played Nick Devito in Bones, a crime procedural comedy-drama TV series that is based on the novels of Kathy Reichs. The series finale aired on March 28, 2017.
Dexter
In 2011, Mills played Floyd in Showtime's series DEXTER, a TV crime drama mystery series that aired on Showtime. Dexter's first season was derived from the novel Darkly Dreaming Dexter.
In 2012, Judson performed in the musical "The Bodyguard." The musical's ensemble also includes – Naomi C. Walley, Lauren Tanner, Jaquez André Sims, Matthew Schmidt, Sean Rozanski, Benjamin Rivera, Bradford Rahmlow, Alejandra Matos, Emily Jenda, Megan Elyse Fulmer, Jarid Faubel, Willie Dee, Brendon Chan, and Arielle Campbell.
Mills said about the musical:
"'The Bodyguard' is about a pop star, played originally by Whitney Houston in the movie, who has a stalker."
He went on to say:
"Her team hires a former secret service agent [Frank Farmer] and bodyguard, played by Kevin Costner in the movie, to protect her."
Judson continued:
"Ultimately the two are very alpha in nature, and they butt heads and really have a difficult time getting along as this relationship moves along."
In 2014, he performed as Bryce Kendrick in The Mentalist, a drama TV series that ran from 2008 until 2015 on CBS. The series follows Patrick Jane, an independent consultant for CBI.
In 2016, Judson appeared on Westworld as Deputy Roe. Westworld is a science-fiction/Western TV series created by Lisa Joy and Jonathan Nolan. A third season is scheduled to broadcast in 2020.
Wife
In 1990, Judson Mills married Christiaan Torrez, an actress who is best known for One Life to Live (1968). The couple divorced in 1993.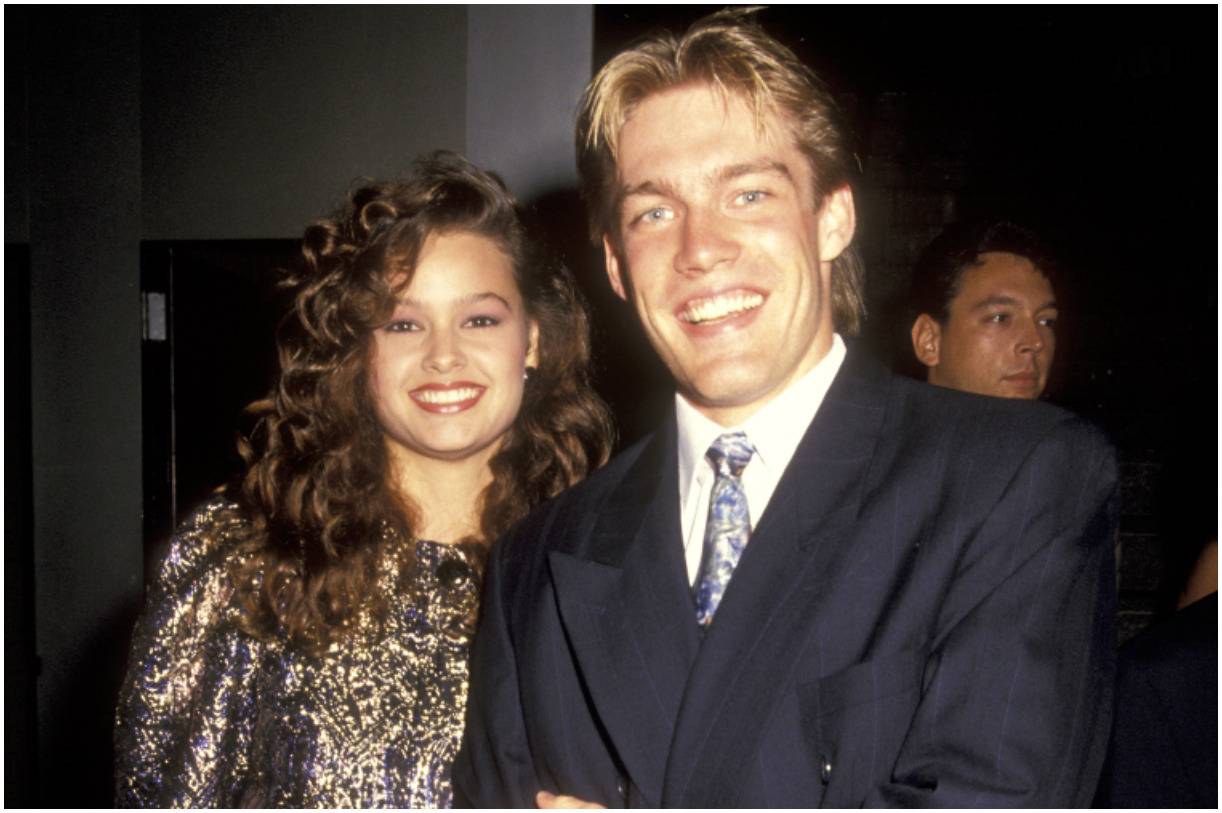 In 1997, Judson married Julie Mills, an actress and producer who is best known for Shades of Alex Gray, Ellie & Marianne, and Fun World. The two divorced in 2002.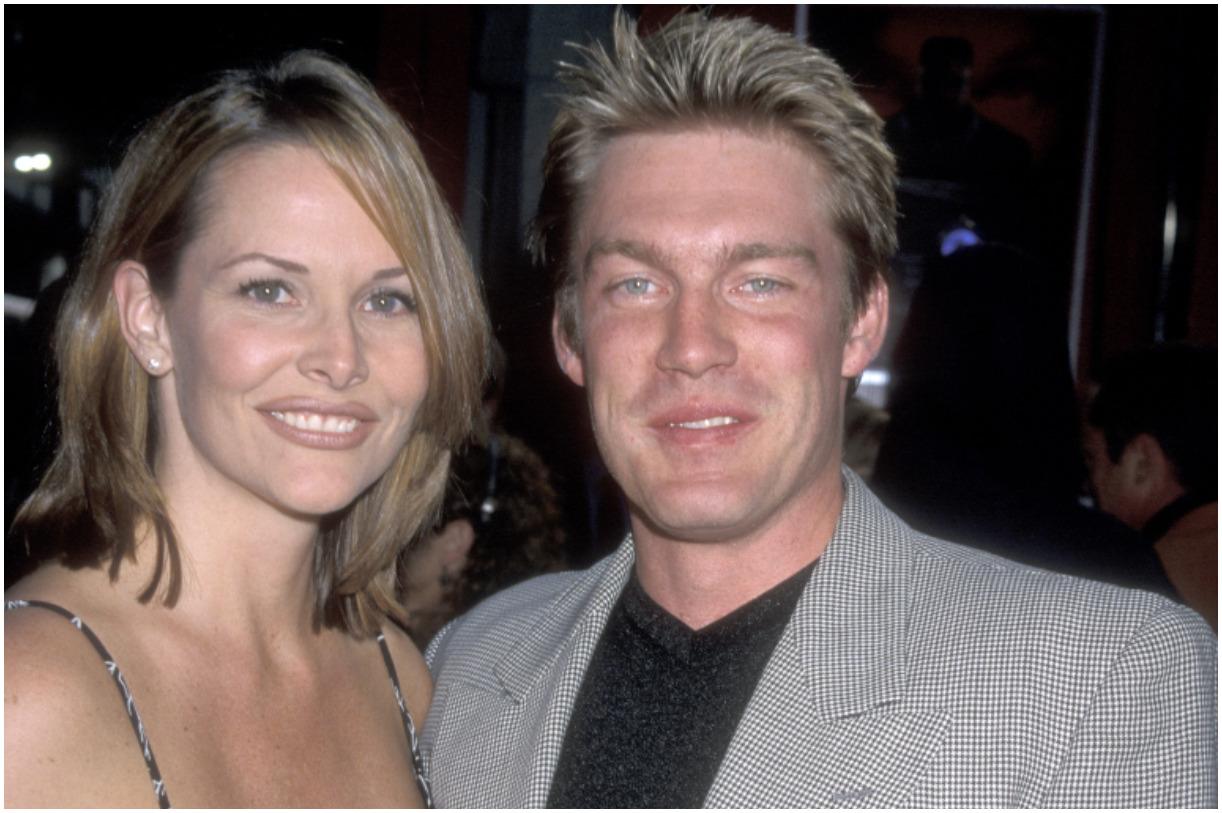 In 2005, he married Morgan Rae Mills.
Children
Judson has one child with Julie Mills. In addition, Mills has two children with Morgan Rae.
Height
Mills is 6′ (1.83 m) tall.
Quotes
"The entertainment and the chance to escape your own life is the payoff for this one."
"Change occurs when the pain of remaining the same, becomes greater than the fear of changing."
"I think it's the entertainment. It's a ride. It's a journey."
Trivia
Judson holds a black belt in Tae Kwon Do, a Korean martial art. Other hobbies include football, fishing, and hunting.
Mills earned most of his wealth from performing in many movies and television shows such as – As the World Turns, Carnal Innocence, Law & Order, Walker, Texas Ranger, Rebel Highway, Bird Dog, Silk Stalkings, Trial by Fire, High Tide, The President's Man: A Line in the Sand, Murder, She Wrote, Babylon 5: Thirdspace, Pacific Blue, A Family Divided, NYPD Blue, Confessions of Sorority Girls, Promised Land, Westworld, Beverly Hills, 90210, Soldier of Fortune, Inc., The X-Files, 18 Wheels of Justice, Crossing Jordan, The Guardian, Saving Grace, The Icarus II Project, TMI Hollywood, and The Mentalist.
Therefore, Judson Mills has an estimated net worth of $1.4 million.
Featured image source – © Guliver / Getty Images.
References

https://nsucurrent.nova.edu/a-qa-with-smash-hit-the-bodyguard-actor-judson-mills
https://www.broadway.com/judson-mills-more-complete-the-cast-of-the-bodyguard