Adriene Mishler (birth name – Adriene Louise Mishler) is an American entrepreneur, yoga teacher, and actress who co-founded the online library of Yoga materials named "Find What Feels Good."
Mishler also started a popular yoga YouTube channel as well as her YogawithAdriene website.
Mishler said about yoga:
"Yoga is really the art of waking up. Getting back to the true you. It can be that simple."
Biography
Adriene was born on September 29, 1984, in Austin, Texas, USA.
She grew up in an arty family in Austin.
Her mother, Melba Martinez, is Mexican.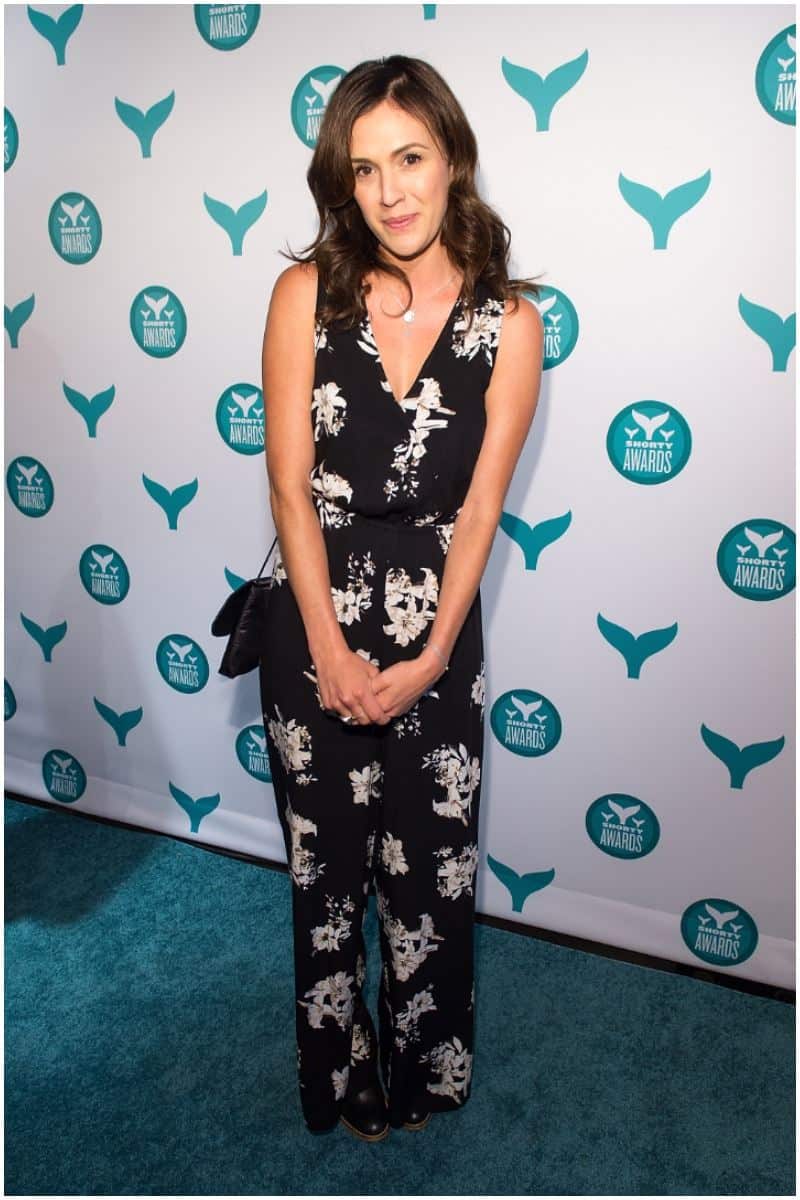 She said:
"I wasn't raised bilingual and I happen to be fair-skinned."
At 18, she took a course in Kundalini Yoga, a type of yoga that incorporates the chanting of Sanskrit mantras, meditation, dynamic breathing techniques, and movement.
She explained:
"When I went to college, they offered an 8 am Kundalini Yoga class in the same studio where I had my acting classes and it all felt very congruent, so I signed up."
Later, Adriene learned Hatha Yoga (the yoga of force).
For several years, Adriene had to sweep and mop floors at her local yoga studio in exchange for free classes.
Mishler confessed in an interview that she owned only three pairs of yoga pants, and "one had a hole in the butt that I had to try to hide."
Joe
In 2013, she received a role in a Hollywood movie titled – "Joe." The film is about a tormented man who protects a 15-year-old boy from his abusive father. It stars Tye Sheridan and Nicolas Cage.
"Joe" was written by Gary Hawkins and co-produced by Christopher Woodrow, Derrick Tseng, and Lisa Muskat.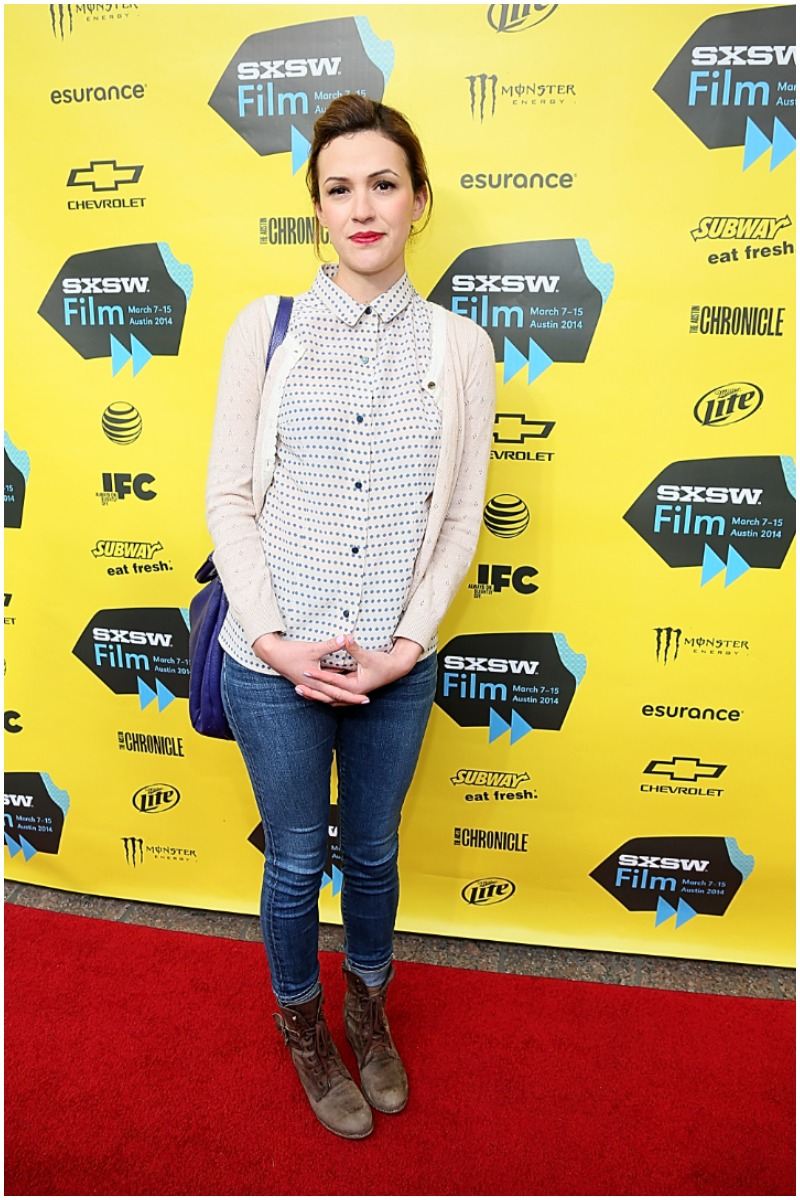 Adriene said about her role in Joe:
"It doesn't get any bigger than that, you know? I pressed my bare chest up against Nicolas Cage's back."
She also performed in "Good Night" and has done voice work for video games.
Find What Feels Good
Mishler is the co-founder of an online library of yoga materials called Find What Feels Good, which hosts over 600 exclusive yoga videos.
READ MORE: Mariah Torres Net Worth
YouTube
She started her YouTube channel (Yoga With Adriene) on August 30, 2012. She said in July 2019:
"I don't identify as a YouTube star or influencer, which is probably annoying because I run a YouTube channel with over 5 million subscribers."
At the time of writing, Adriene's YouTube channel has over 10.8 million subscribers and more than 1 billion views.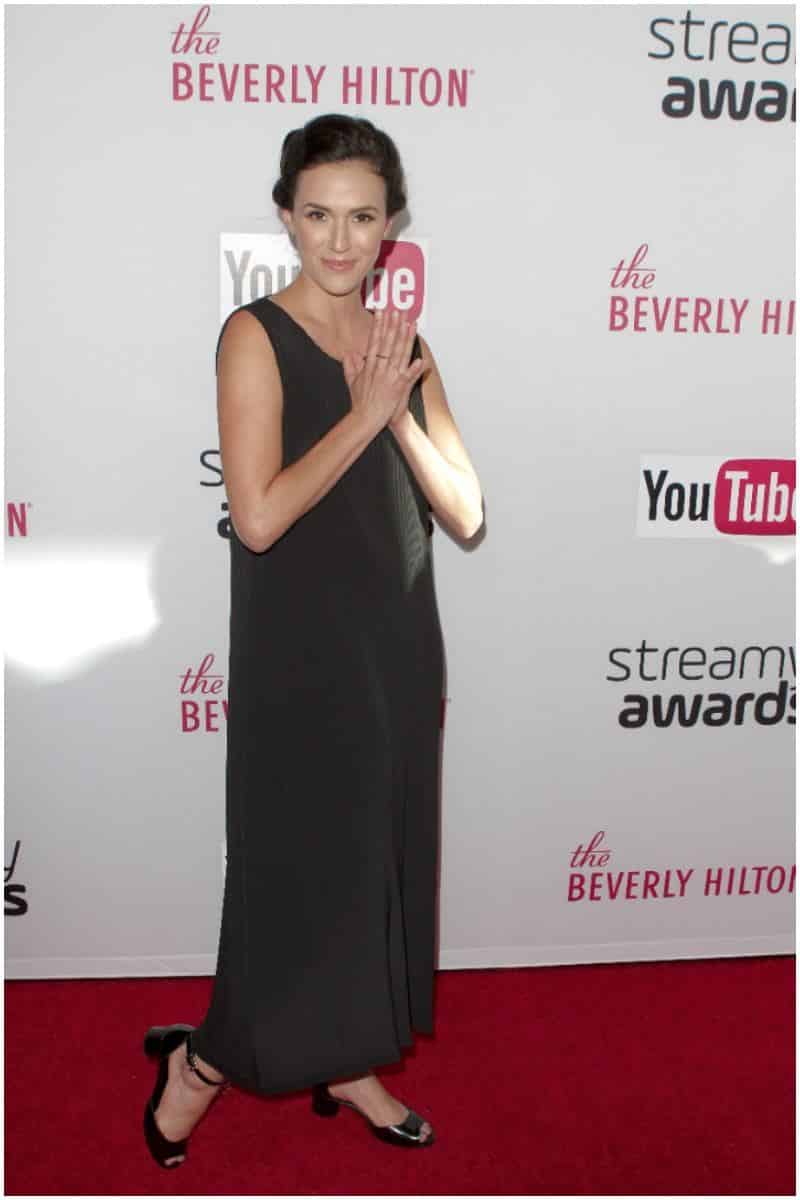 On her YouTube channel, Mishler has a video series called "30 Days of Yoga With Adriene." She said about the series:
"I spent a lot of time designing (the routines) so that you can show up at any level in any mood, because to commit to something for 30 days, there are days you simply don't want to do."
In 2016, Katherine Heigl shared on Instagram that she is a big fan of Adriene's channel.
Heigl wrote:
"AdrieneLouise's YouTube yoga channel is the best thing ever! She inspires me, calms me, tones me, pushes me, makes me laugh."
READ MORE: Who is Andy Bassich's wife?
Boyfriend
Mishler has a boyfriend; however, she didn't reveal his name. But, the one thing that she mentioned about her boyfriend is that he frequently sings Bob Dylan's 1976 song You Ain't goin' nowhere.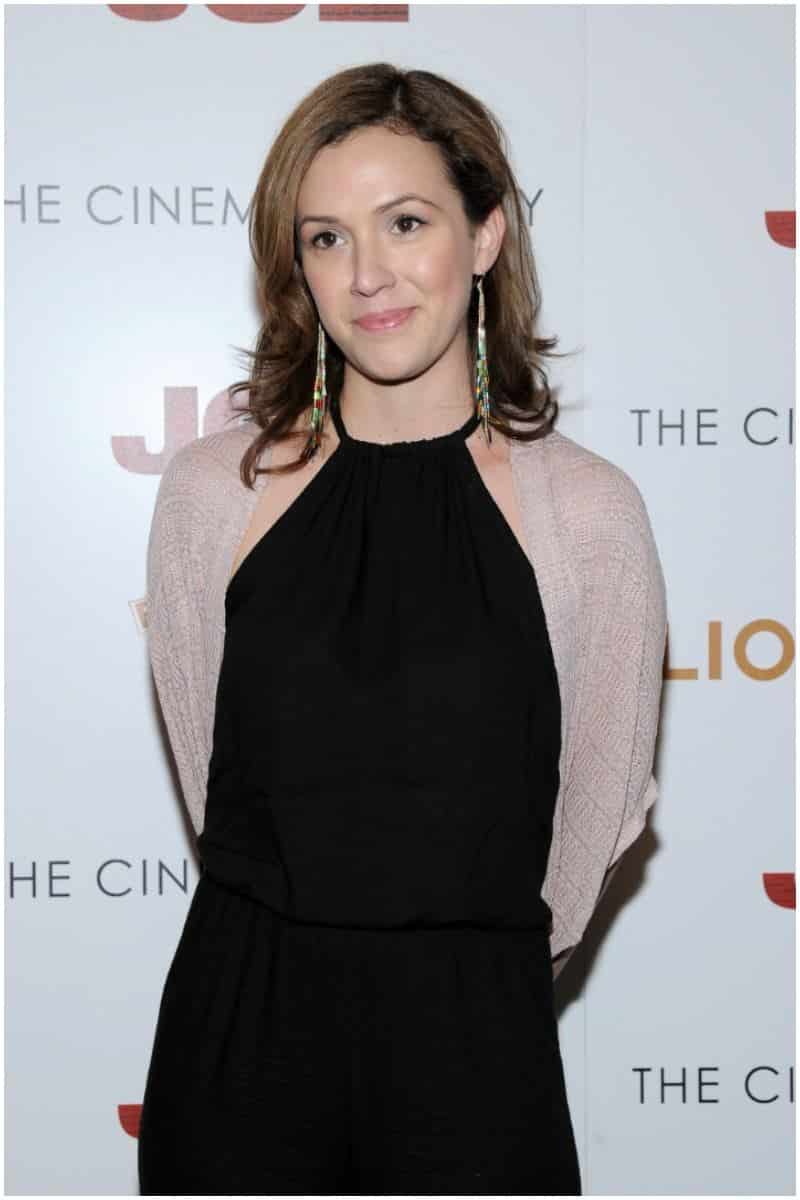 She said:
"I can listen to him play that song over and over and over again."
Height
Adriene is 5 ft 6 in (168 cm) tall.
Quotes
"It's very important to me that yoga is affordable and that everyone feels welcome."
"It's always been my intention to create yoga for people who perhaps need it the most but perceive it the least."
"All great teachers or guides should be inspiring their friends and their students by owning and sharing their own process."
"The majority of my teaching style is influenced by a training that I learned outside of yoga school."
"I don't have any siblings, and my parents separated a long time ago, so I wish I had more time to spend with them, one on one."
"What matters most is that you are showing up for yourself so you can show up for others."
"I love to be around people, and I've always loved to be the hostess." (Source)
READ MORE: Debra Newell Net Worth
Trivia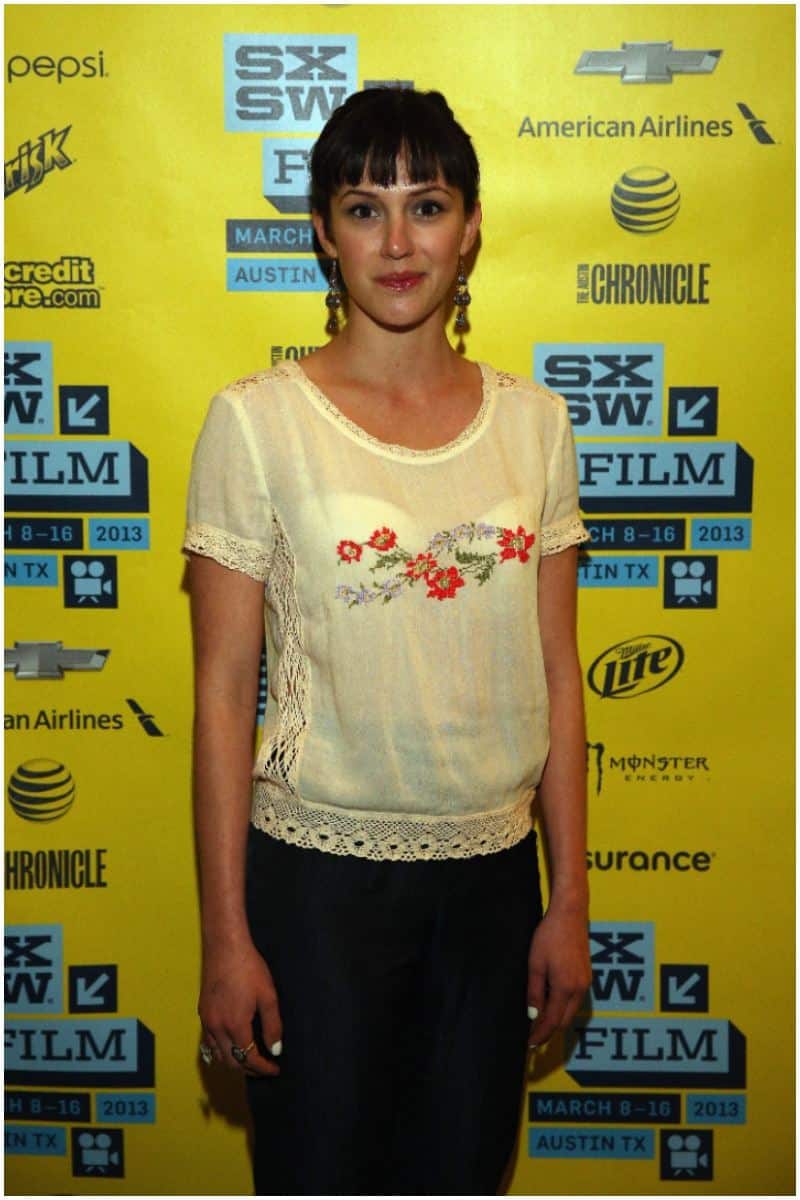 Mishler follows a vegetarian diet. She said about her diet:
"I'm basically vegetarian but if I'm visiting somewhere by the coast I might order some fish."
Adriene went on to say:
"However, lately I've been learning more about the impact of fishing on the ocean and I'm questioning whether I should fully cut it out."
When asked about how frequent she practices in addition to her videos, she responded:
"I try to get on my mat every day. That's the goal. I usually lead my own practice or go to a studio in Austin."
In 2016, she received a Streamy Award in Health and Wellness.
Her morning ritual includes several minutes by herself. She said for Today:
"The idea is that you just give yourself five to 10 minutes."
Adriene continued:
"It could be a 10-minute sit or a yoga practice, just a little time before looking at screens."
In 2015, "Yoga With Adriene" was the most searched workout on Google.
READ MORE: Ramit Sethi Net Worth
Adriene Mishler – Net Worth
Mishler earns most of her wealth from ads on her YouTube channel, which has over 1 billion views — meaning about $3 million in revenue before taxes.
In addition, Adriene has worked as a voice artist as Power Girl, Raven, Lois Lane, and Supergirl from the DC universe online. She also performed in the movie "Joe" with Nicholas Cage as well as in several commercials.
Mishler makes money from her Find What Feels Good online yoga library, which has a monthly subscription of $9.99 or $99.99 per year.
Moreover, Adriene offers yoga classes. For instance, one of her yoga classes in Alexandra Palace had more than 2,400 people. She also has a popular website – yogawithadriene.com.
Therefore, yoga teacher Adriene Mishler has an estimated net worth of $2 million.
READ THIS NEXT
What is Big Chief's net worth?