Marc Martel is a Canadian musician and singer who released his debut solo album, "Impersonator," on September 30, 2014. He was a member of the Christian rock group Downhere.
Biography
He was born on November 16, 1976, in Montreal, Quebec, Canada.
His parents had jobs at a church as choir leader and pastor. During an interview, Martel recalled about his parents:
"My mom is the piano player in my dad's church – she's also the choir director – and she's just a musician through and through."
Downhere
In 1999, Marc and Jason Germain formed Downhere, a Christian rock band. Later, they added Corey Doak, Tyson Manning, and Jeremy Thiessen.
Downhere was formed at a bible college in Saskatchewan. He said:
"Our music may come from a biblical standpoint but we don't shy away from true experiences – doubt, loss, pain, sorrow – we want to deal with all of that."
In 1999, the group released the first album titled – "downhere." They went to release 10 more albums.
Downhere announced a hiatus in 2012. He spent 13 years recording and touring the globe with the rock band.
In October 2016, Downhere got together for one night to celebrate Centricity Music's 10th anniversary.
Queen Extravaganza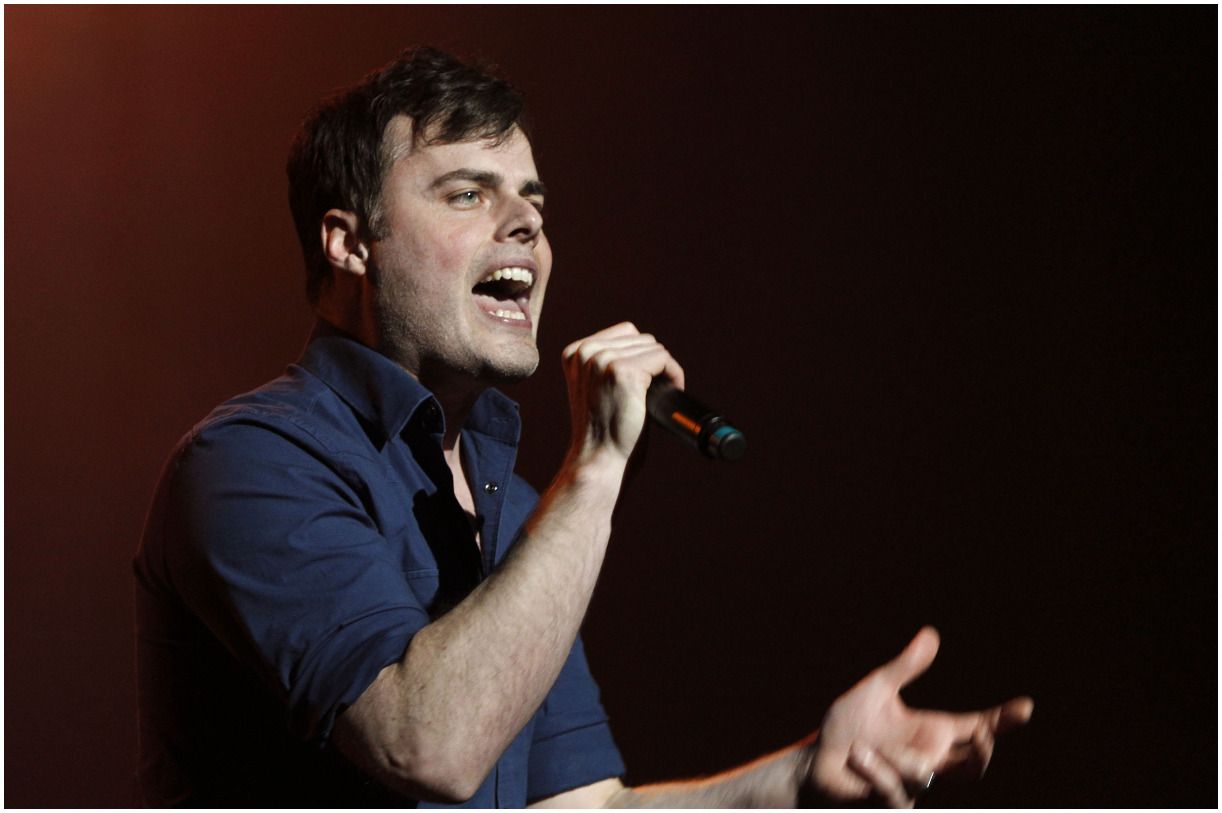 In September 2011, Marc entered a competition to join Roger Taylor's official Queen tribute project, the Queen Extravaganza.
He recorded himself covering Queen's hit "Somebody To Love," and uploaded it on YouTube. He said:
"The next day I had 50,000 views. The day after it was up to a million and a half."
Marc went on to say:
"I had no idea it was anything that could go viral. I didn't even bother to clean my room."
Currently, the video has over 20.7 million views.
He went on to be one of the winners of the competition.
During a recent interview, Marc confessed:
"It's been insane. I entered the competition on a whim, never expecting things to take off the way they did."
Martel later added:
"The Extravaganza has taken me places I've never been and I'm forever grateful to Roger and Brian for giving me that opportunity."
Then, he went on tour with The Queen Extravaganza until the end of 2016.
Bohemian Rhapsody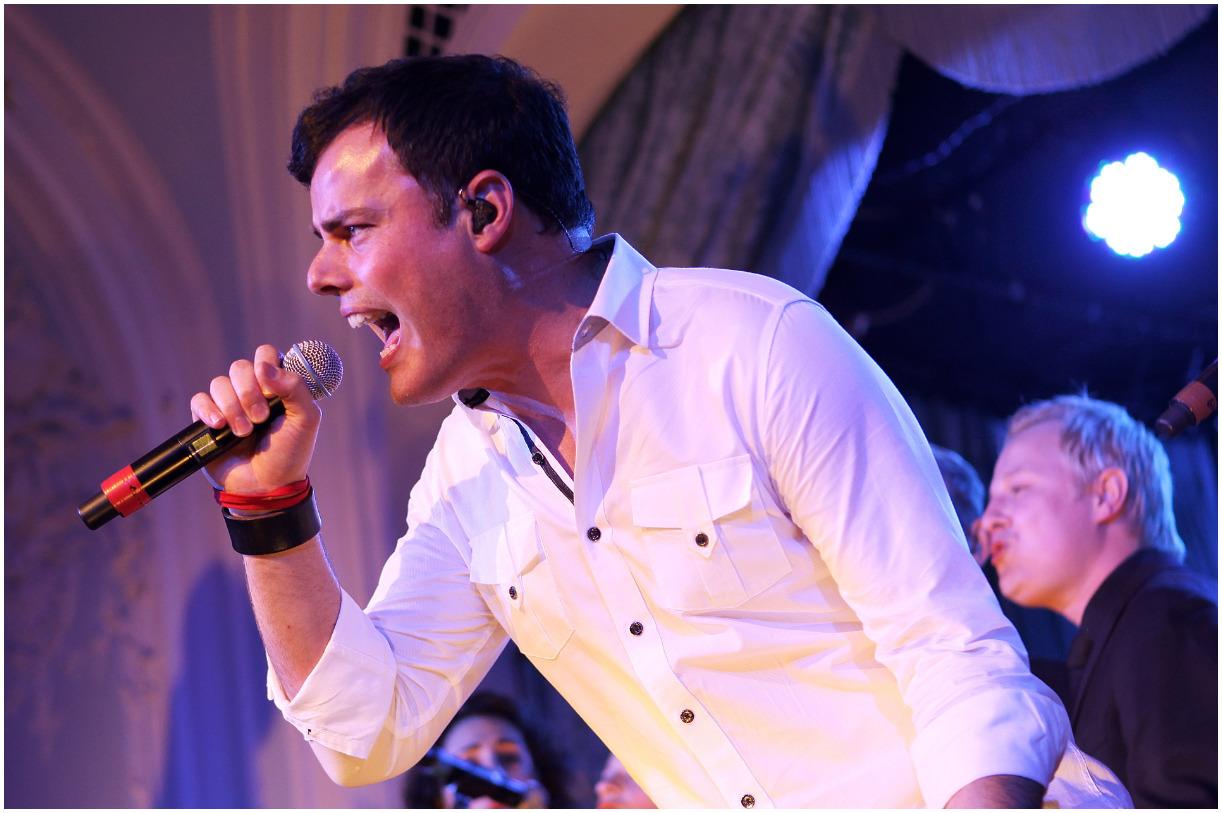 In 2018, Marc contributed vocal recordings for Bohemian Rhapsody, a biographical drama film about Freddie Mercury.
It stars Mike Myers, Allen Leech, Tom Hollander, Aidan Gillen, Joe Mazzello, Ben Hardy, Gwilym Lee, Lucy Boynton, and Rami Malek as Mercury.
The movie was produced by Graham King and Queen manager Jim Beach and directed by Bryan Singer.
Marc said:
"They hired me to do some of the singing in the movie and give the audience an immersive experience and not be able to tell where the singing is coming from."
Martel continued:
"It is to make the audience believe they are really watching Freddie Mercury sing."
Graham King, the film producer, said:
"Most singing scenes in the movie rely on either vocal stems from Queen master tapes or new recordings by Marc Martel, a Canadian Christian rock singer whose voice is practically identical to the late frontman's."
Debut Solo Album
On February 1, 2013, he released an EP called "Prelude." The EP includes 8th Wonder and Up in the Air.
On September 30, 2014, Martel released his full-length debut, entitled – "Impersonator." He said about the album:
"I'm proud of it because it encompasses all that I am. No longer being someone else, no longer the impersonator, just me."
On November 18, 2016, Marc released a collection of Christmas songs, called "The Silent Night."
In 2019, he recorded a new version of "Silver Bells" with Michael W. Smith and Amy Grant. It reached No. 1 on the Billboard Christian AC Monitor charts.
READ MORE: Marc Anthony Net Worth
Wife
Marc Martel married a Nashville photographer Crystal Koster Martel on November 15, 2010.
Quotes
"I didn't grow up listening to Queen, so I don't have that super emotional attachment to the music like a lot of people who come to the shows."
"There is always time for exploring new soundscapes and interesting arrangements."
"I grew up believing a lie that I had to have one sound as a singer, but after I put that false belief aside, I realized I could have as many sides as I want."
"I like to spend a little time during the night, telling the audience how much I admire Freddy's work."
READ MORE: Is Donnie Iris dating now?
Trivia
Downhere won many awards, including – Dove Award, Covenant Award, and a Juno Award.
On April 27, 2012, Marc performed on "American Idol" with the Queen Extravaganza.
He was on "The Ellen DeGeneres Show."
When asked by AJC about how he discovered his vocal similarity to Freddie Mercury, he responded:
"Probably my bass player in the early 2000s. I remember him saying, 'You need to check out these Queen guys.'"
Marc added:
"I had gotten that a few times from people coming to our shows, I was vaguely aware of Queen from 'Wayne's World,' but I did not grow up listening to them at all."
READ MORE: Matt Shultz Net Worth
Marc Martel – Net Worth
Martel earned most of his wealth from being part of the rock band Downhere from 1999 to 2012.
He then started his solo career. Marc makes money from selling his EPs and album. A ticket to his concert costs over $100 per person.
Moreover, he participated in 160 shows with Queen Extravaganza.
Additionally, he has made some money from contributing vocal recordings for the biographical film, Bohemian Rhapsody. The movie grossed more than $900 million in the global box office. Marc once said – "I was paid well, yeah. Honestly, just being a part of that movie was worth its weight in gold." Therefore, musician Marc Martel has an estimated net worth of $2 million.
Featured image source – © Guliver / Getty Images.
READ THIS NEXT: Who is Ray Stevens?
References

https://www.stuff.co.nz/the-ultimate-queen-marc-martel-freddy-mercury
https://www.nzherald.co.nz/article.cfm?c_id=1501119&objectid=12096398