Lil Durk (born Durk Banks) is an American rapper. His debut album, titled – "Remember My Name," reached number #14 on the Billboard 200. He is the leader of his own collective, OTF (Only the Family).
The current artists who are part of OTF are:
Park Hill;
Yung Tory;
King Von;
Jusblow;
OTF Ikey;
Memo600;
Doodie Lo;
Booka600.
Biography
He was born on October 19, 1992, in the notoriously violent Englewood neighborhood of Chicago's South Side.
When Lil was 7 years old, his father was incarcerated.
Durk attended Paul Robeson High School.
In 2011, Durk self-released his first few mixtapes when he started pursuing his music seriously.
His first single for Def Jam, "Dis Ain't What U Want," was released on May 5, 2013. The single expressed his dissatisfaction with what he noticed as the wrong blame for the street violence in Chicago.
He announced that his first original album was due to be released on the 12th of May 2015.
On December 15, 2015, Lil released his sixth mixtape, entitled – "300 Days, 300 Nights."
On July 22, 2016, Lil released his second album named – "Lil Durk 2X."
In November 2016, he released his seventh mixtape, named – "They Forgot." The mixtape is supported by the single "Baller."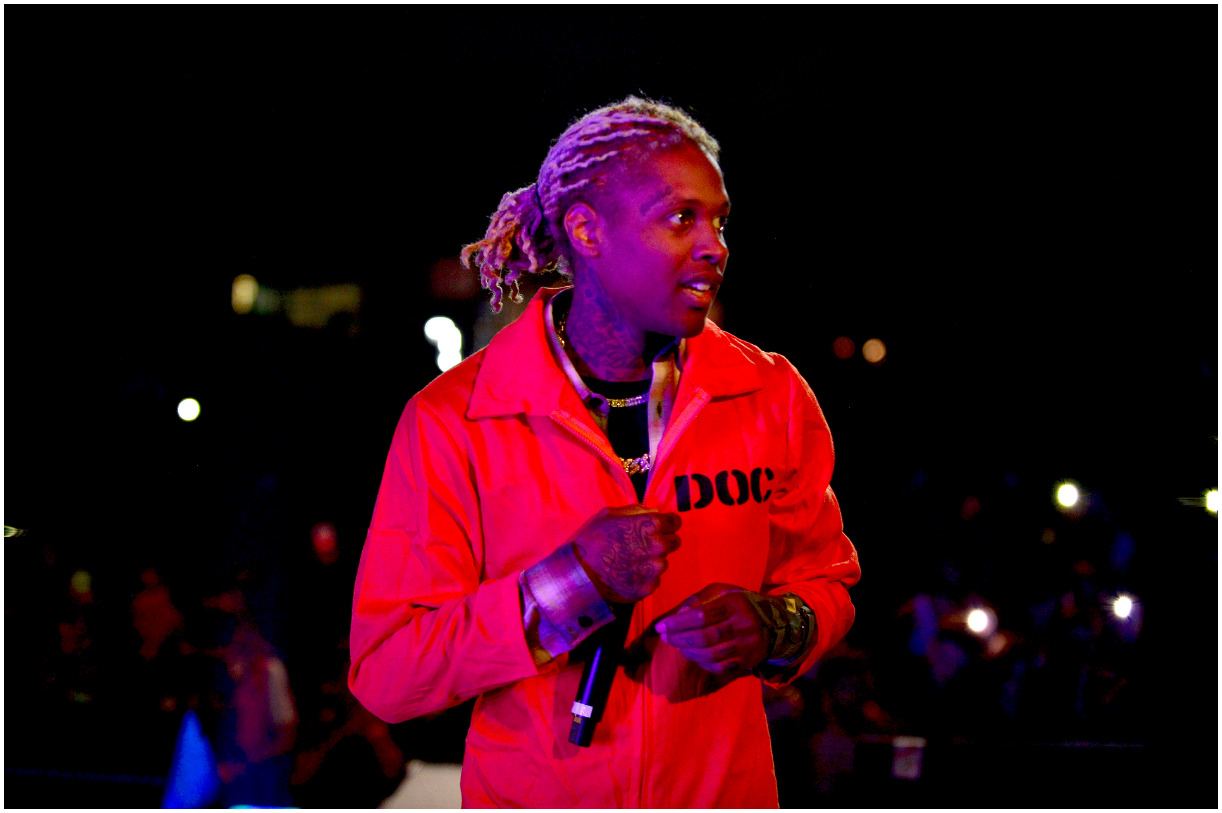 "They Forgot" features guest appearances from:
BJ the Chicago Kid;
YFN Lucci;
Dej Loaf;
Hypno Carlito;
21 Savage;
OTF Ikey;
Mozzy;
Meek Mill;
Lil Reese.
On December 7, 2016, his single, "Like Me" was certified gold by the RIAA.
In 2017, the rapper released a few mixtapes, including:
Bloodas – it is a collaborative mixtape with Tee Grizzley;
Signed to the Streets 2.5;
Supa Vultures – it is a collaborative mixtape with Lil Reese;
Love Songs for the Streets.
On March 29, 2018, he announced his 12th mixtape (Just Cause Ya'll Waited) to be released the following day.
On 27 July 2018, Durk signed a deal with Alamo Records & Interscope Records.
On August 2, 2019, he released a new album, titled – "Love Songs 4 The Streets II."
On May 8, 2020, Lil released two albums, "Just Cause Y'all Waited 2" and "The Voice."
YouTube
On March 15, 2016, he started his Youtube channel, which has over 2.77 million subscribers and more than 1.7 billion views.
Girlfriend
From 2008 to 2013, Lil Durk was in a relationship with Nicole Covone.
From 2014 to 2016, Lil was romantically involved with DeJ Loaf, an American rapper from Detroit.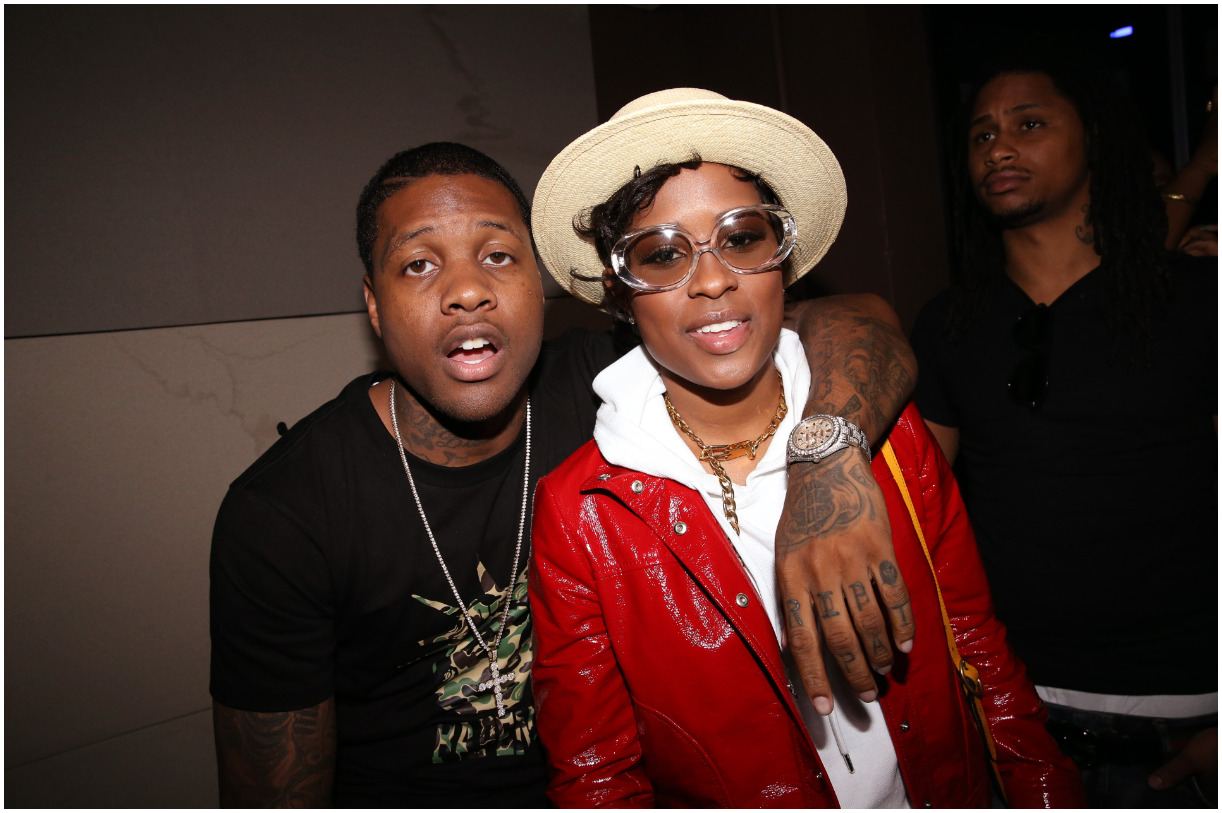 In 2017, Lil Durk began dating India Royale, an Instagram influencer who made a cameo appearance on Fox series APB.
The couple got engaged in September 2018.
Children
Lil and Covone welcomed their first child, named – Angelo Banks in 2011. In 2013, they had another child, named – Bella.
Durk has 3 other children named Skyler Banks, Du'mier Banks, and Zayden Banks, however, details about their mother were not released to the public.
In October 2018, Lil and India Royale welcomed their first child together, named – Willow Banks.
READ MORE:
Quotes
"I'm just growing as an artist and as a person."
"I'm on the road to riches, it's just a lil traffic."
"Getting back to my roots and giving them what they want is a genius idea."
"It's important to always put your city on your back no matter who come from there."
Trivia
His song "She Just Wanna" features Ty Dolla Sign.
In 1994, Lil's father, Dontay Banks, began a prison sentence for life.
Lil was involved in a rivalry between rival Gangster Disciple Joseph Coleman and Chief Keef (an American rapper who has gained fame with his debut album, titled – Finally Rich).
READ MORE: Cody Johnson Net Worth
Legal Problems
In 2011, he was sentenced to three months in jail after he was arrested on a weapon charge.
On June 5, 2013, when police approached him on South Green Street in Chicago, Durk was arrested and charged with unlawful use of a weapon by a felon after allegedly throwing a loaded .40 caliber handgun into his car. He was released on July 18, 2013.
The following year, his house was searched.
On September 4, 2015, a shootout occurred leaving one man dead and Lil's tour bus damaged by gunfire hours before a scheduled concert performance at the Theatre of Living Arts in Center City, Philadelphia.
In 2019, he is facing charges of:
possession of a firearm by a convicted felon;
possession of a firearm during the commission of a felony;
aggravated assault;
criminal attempt to commit murder.
In May 2019, he turned himself to Atlanta police. Lil said that he canceled his tour and immediately flew to Atlanta when he found out he was wanted by Atlanta police.
Durk explained:
"We found out we had a warrant actually while on tour."
Lil went on to say:
"Once I heard, I immediately came back."
On May 31, 2019, just 24-hours after turning himself over to the Fulton County Jail, he was denied bond.
On June 20, 2019, he was allowed to post $250,000 to secure his release from jail.
READ MORE: Who is Tom MacDonald's girlfriend?
Lil Durk – Net Worth
Durk earned most of his wealth from his music. For instance, his single "My Beyonce," sold more than 500,000 copies.
He also makes money from selling tickets to his concerts and ads on his YouTube channel. His 1.7 billion views on YouTube earned him about $3.5 million, before state taxes. Therefore, rapper Lil Durk has an estimated net worth of $4 million.
Featured image source – © Guliver / Getty Images.
READ THIS NEXT: Who is G Herbo dating?
References

https://www.vladtv.com/lil-durk-says-hes-innocent-in-new-interview
https://www.billboard.com/lil-durk-interview-just-cause-yall