Liz Phair, also known as the "Queen of Indie Rock," is an American singer-songwriter who has released popular singles such as – "Supernova" and "Why Can't I?."
Phair is also known for her work on She's All That (1999), Thirteen (2003), and Fanboys (2009). Her album – "Exile In Guyville" is considered one of the 500 Greatest Albums of All Time.
She was born on April 17, 1967, in New Haven, Connecticut, USA.
Liz was adopted by wealthy parents who raised her in the Chicago suburb Winnetka. She went to Oberlin College in Ohio, where she studied art.
During college, Phair was an active student, participating in cross country running, student government, and yearbook.
After graduating, Phair moved to San Francisco, where musician Chris Brokaw (a friend from college) encouraged her to start singing and record.
However, Liz left San Francisco for Chicago, where she started to release audio cassettes under the name – "Girly Sound." These tapes led to her signing a recording contract with Matador Records – an independent record label.
She made a dramatic debut in 1993 with the bare-bones double album – "Exile In Guyville."
Her 1993 studio album received international acclaim; it is considered one of the most accomplished debut albums for any artist in any genre to date. Also, the album has been ranked as one of the 100 Greatest albums of the '90s by Pitchfork and one of the 500 Greatest Albums of All Time by Rolling Stone.
All of the songs on her debut album were written by her when she was around 22.
She completed a documentary DVD, "Guyville Redux," that featured an introduction by founder/co-owner of ATO Records (Dave Matthews), and describes the making of "Exile In Guyville" in the male-dominated Chicago independent music scene in 1993.
One year after her debut album, Liz released her second album – "Whip-Smart." In the same year, in an effort to promote Exile in Guyville and Whip-Smart, she made a few live radio and television appearances. In addition, Phair landed the cover of Rolling Stone with the headline – "A Rock Star Is Born."
In 1996, Liz released a single pulled from the Stealing Beauty soundtrack, called – "Rocket Boy." It received little attention.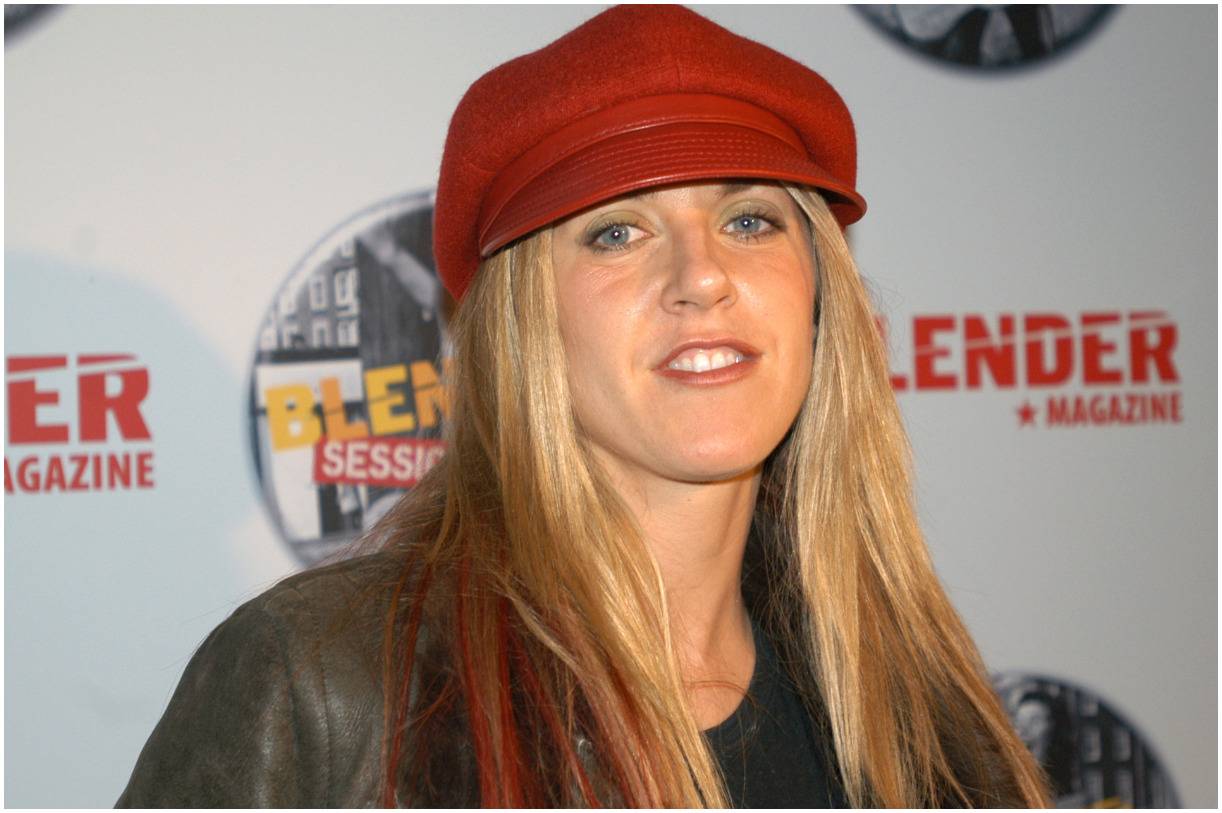 Her third album, named – "Whitechocolatespaceegg," was released in 1998.
In 2003, she released her fourth album, titled – "Liz Phair," on Capitol Records.
In 2005, she released her fifth album, entitled – "Somebody's Miracle," also on Capitol Records.
In 2008, Liz signed with ATO Records. On June 24, 2008, she re-released "Exile in Guyville."
After one year, Liz began working as a television composer. In addition, she released a song, titled – "Faith and Tenderness." The song was sold on a compilation disc featuring other artists exclusively at "Banana Republic."
In 2016, Phair toured with rock band The Smashing Pumpkins, an American alternative rock band from Chicago, that was formed by Jimmy Chamberlin (drums), James Iha (guitar), D'arcy Wretzky (bass), and Billy Corgan (lead vocals, guitar).
The current artists of The Smashing Pumpkins are – Chamberlin, Corgan, Iha, and guitarist Jeff Schroeder.
In 2018, Billboard wrote that Liz has signed a 2-book publishing deal with Random House. It was also revealed that the first book will be available in an e-book, hardcover, and audiobook versions.
Husband
In 1995, Liz Phair married Jim Staskouskas, a Chicago-based film editor who had previously worked on her videos. The couple divorced in 2001.
Children
Liz has a son named James from her marriage to Jim. Her son was born on December 21, 1996.
After the divorce, Liz and her son relocated to LA.
Height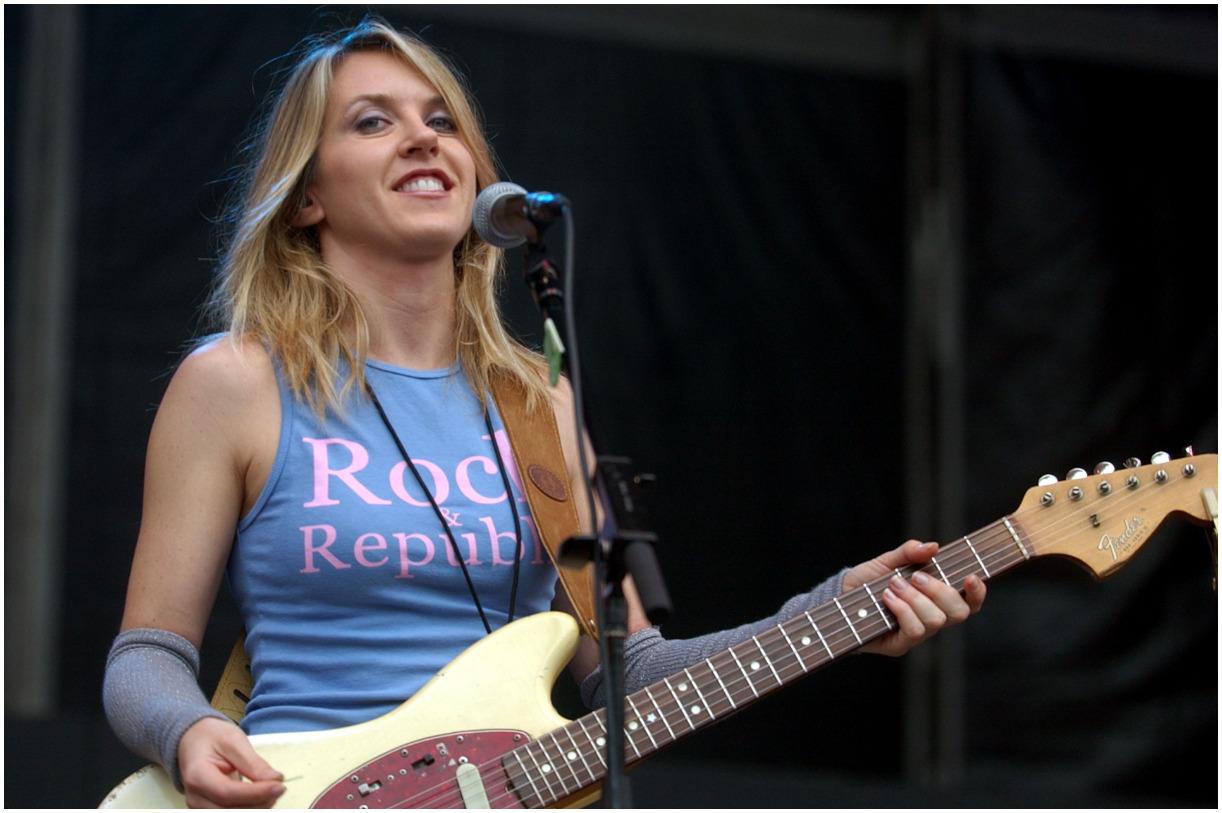 Phair is 5′ 2″ (1.57 m) tall.
Quotes
"I have all these female friends and they get drunker faster and earlier in the evening than they should because they're so stressed and pent up in their lives."
"I don't love being exposed which is ironic, but I really got into music because of the studio environment, which I feel more comfortable in."
"I am a feminist, and I define myself: Be yourself, because if you can get away with it, that is the ultimate feminist act."
"I'm aware that I'm putting high contrast into my work. I'm staking my claim that I'm a complicated human being."
"I've always had a tough time doing what I'm told to do and I think the perception with critics is that I specifically do it."
"I got into it because I love to dream, and I love to make those dreams a reality. When you're the person everyone's dreaming about, you can't really do that."
"My disgust at the way some people go about what they do, there's an edge to it. But at the same time, I think it's really funny."
Trivia
In 2004, her song "Why Can't I?" was used in the movie 13 Going on 30, an American fantasy romantic comedy film that follows a 13-year-old girl who dreams of being popular. The film was directed by Gary Winick and written by Josh Goldsmith and Cathy Yuspa, with Jennifer Garner as the lead actress.
Liz sometimes reviews literature like Keith Richards' book called Life.
Her fifth album received many bad reviews. For example, Amy Phillips of Pitchfork said:
"Now this is a terrible Liz Phair record. Somebody's Miracle is mostly generic pap that any number of next-big-has-beens could have cranked out."
During 1994 and early 1995, Phair appeared on the MTV alternative rock show 120 Minutes performing live the following songs – "Supernova," "Cinco de Mayo," "6'1," and "Never Said."
Phair earned most of her wealth from selling her albums. For instance, her 2010 album Funstyle has sold over 3 million copies worldwide. However, her first album is the most popular. Therefore, Liz Phair has an estimated net worth of $8.75 million.
Featured image source – © Guliver / Getty Images.
READ THIS NEXT: Mark Morrison Net Worth
References

https://www.thecut.com/2018/04/liz-phair-25-years-after-exile-in-guyville.html
https://pitchfork.com/features/interview/a-candid-conversation-between-liz-phair