Who are the most famous people who play Fortnite?
Introduction
Fortnite is a video game developed by People Can Fly and Epic Games, the latter of which also published the game.
The game is set on an island where the player must scavenge for resources and build structures in order to survive.
Fortnite has become one of the most popular games, with millions of people playing it every day.
List of celebrities that play Fortnite:
Josh Hader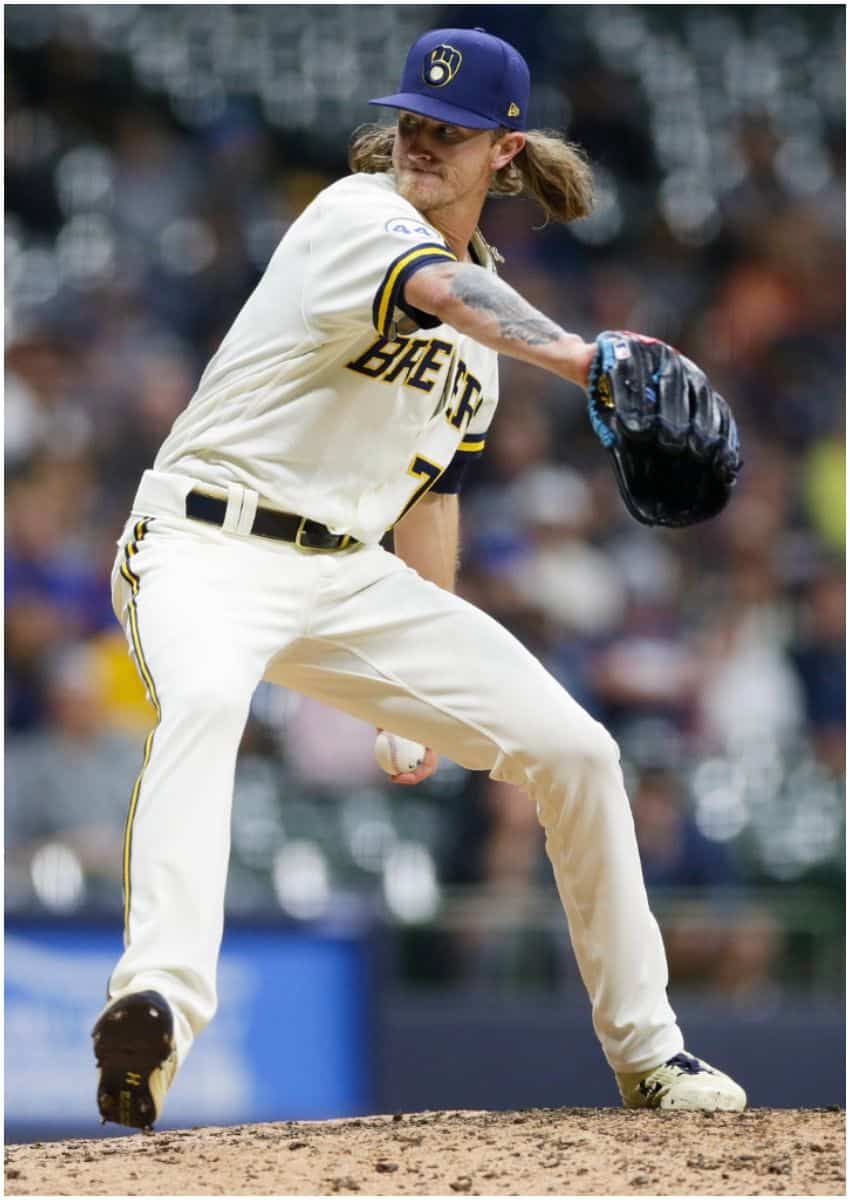 Hader is an American professional baseball pitcher who was drafted by the Baltimore Orioles in the 19th round of the 2012 MLB Draft. He is the son of Tom and Patricia Hader.
In 2015, Hader signed with Milwaukee Brewers. In March 2022, he agreed to an $11 million contract with the Brewers.
In 2018, Brewers players (including Hader) played "Fortnite" on the Miller Park scoreboard.
Roseanne Barr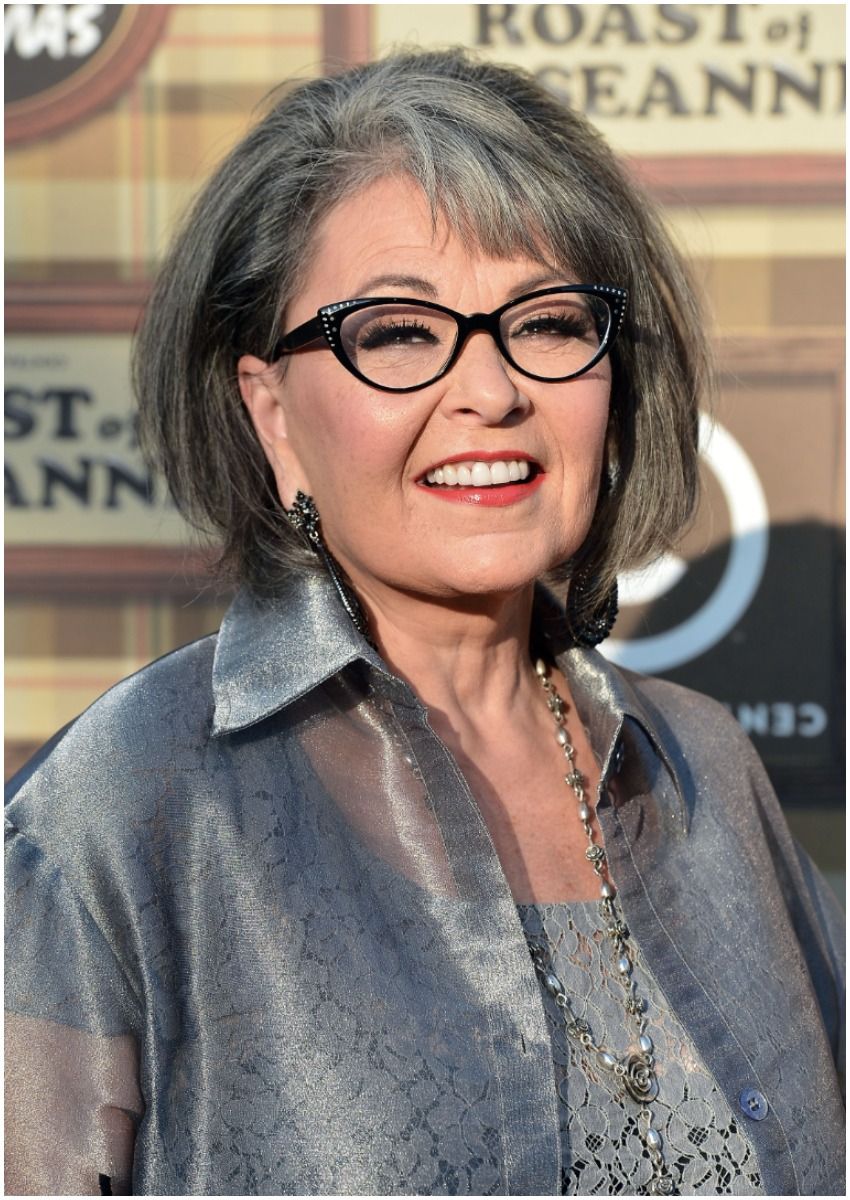 Roseanne Barr is an American actress, comedian, writer, and television producer.
The actress is best known for her role as Roseanne Conner on the television series Roseanne.
Barr began her career in stand-up comedy before landing her breakthrough role on Roseanne. She has also appeared in a number of films and television shows, including She-Devil, Tom Arnold's True Lies, General Hospital, and Master of a Good Name.
"I have 20 Fortnite victory royale wins," Barr tweeted in early 2018.
Tristan Thompson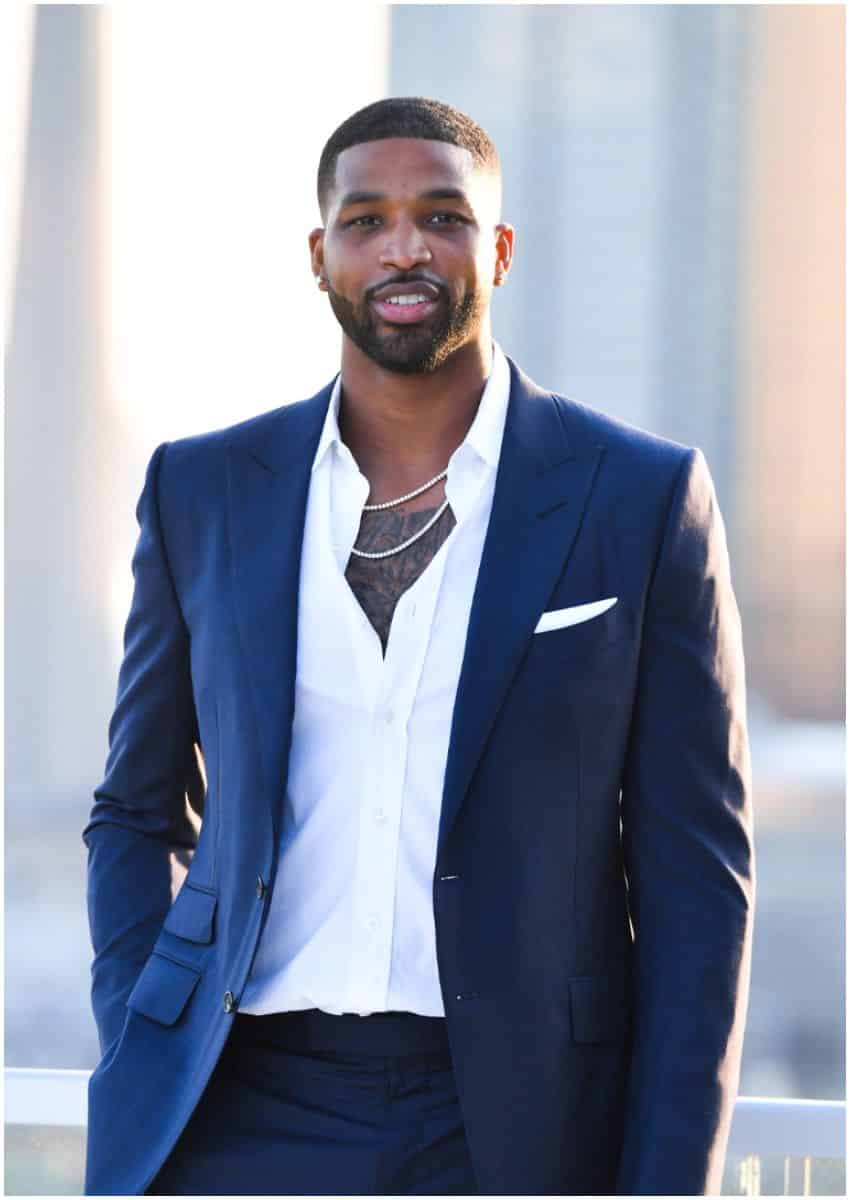 Tristan Thompson is a Canadian professional basketball player who played college basketball for the Texas Longhorns.
Tristan was drafted fourth overall by the Cleveland Cavaliers in the 2011 NBA draft.
Thompson won an NBA championship with the Cavaliers in 2016. He has also represented the Canadian national team.
He was born in Brampton, Ontario, to parents Trevor and Andrea Thompson. Thompson attended St. Marguerite d'Youville Secondary School in Brampton.
Thompson has a son with Jordan Craig.
In April 2022, to celebrate one way he bonds with his daughter, Tristan captioned on Instagram – "You will always be my number 1 pick in Fortnite duos momma."
Lil Yachty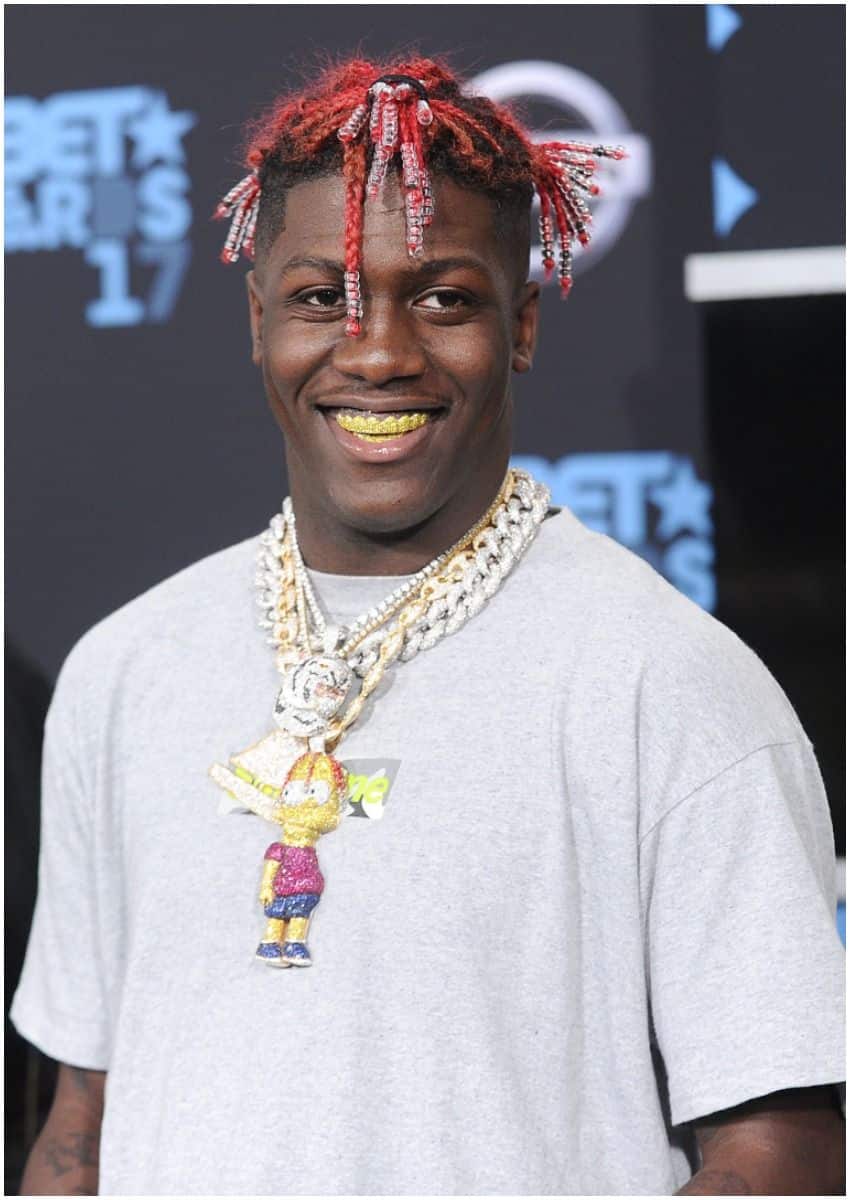 Lil Yachty, born Miles Parks McCollum, is an American rapper and singer.
His debut mixtape, Lil Boat, was released in 2016, and his debut album, Teenage Emotions, was released in 2017.
Yachty's style of music has been described as "mumble rap," and his use of auto-tune has been controversial.
He has collaborated with several other artists, including Chance the Rapper and Quavo. In 2020, he released a studio album titled "Lil Boat 3."
Yachty has over 173k followers on Twitch. In May 2018, Lil played Fortnite Battle Royale with Ninja.
Ben Simmons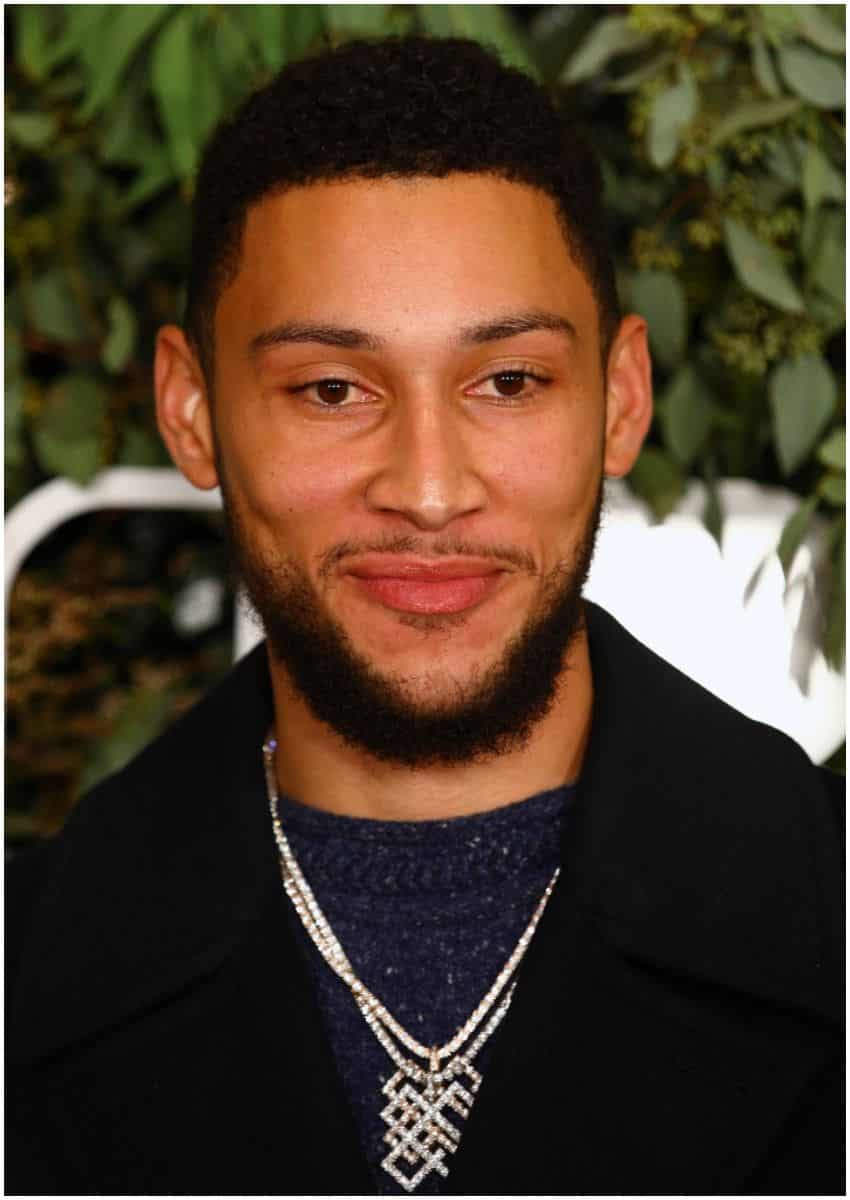 Ben Simmons is an Australian professional basketball player who played college basketball for one year with Louisiana State University (LSU) before being drafted first overall by the 76ers in the 2016 NBA draft.
Simmons was named the Rookie of the Year in 2018 after averaging 15.8 points, 8.2 assists, and 8.1 rebounds per game.
He has been selected to two All-Star teams and was named to the All-NBA First Team in 2020. Simmons has been compared to Magic Johnson and LeBron James due to his unique ability to play multiple positions on the court.
In addition to his on-court accomplishments, Simmons has also become known for his philanthropic work, launching the Ben Simmons Foundation in 2019 to provide support for underprivileged youth.
"I've been playing my whole life," Ben told ESPN in 2019. He added: "a little bit of Fortnite — not too much Fortnite, because I'm not into building stuff."
Chance The Rapper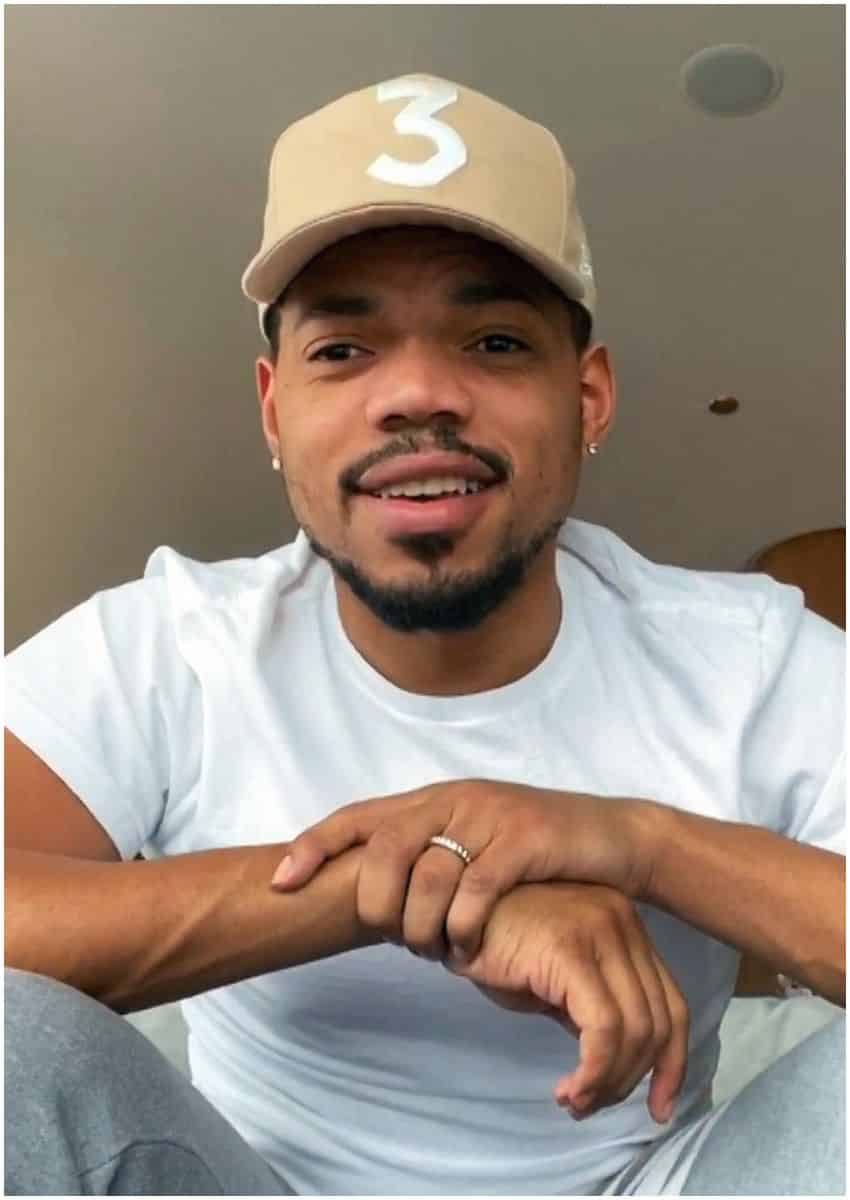 Chance the Rapper is an American rapper, singer, songwriter, and record producer from the West Chatham neighborhood of Chicago, Illinois.
After releasing his debut mixtape 10 Day in 2012, he began to gain mainstream recognition in 2013 after touring with fellow Chicago-based rapper Childish Gambino.
In May 2016, Chance released his third mixtape, Coloring Book, which debuted at number eight on the US Billboard 200. In 2019, he released his debut album, The Big Day, to positive reviews.
Chance has often mentioned that he was raised Christian by his mother, who worked for churches and schools. In 2017, Chance founded the nonprofit organization SocialWorks, which is dedicated to empowering youth through the arts, education, and community outreach.
"Fortnite should put the actual rap songs behind the dances that make so much money as Emotes," he wrote on Twitter in July 2018.
6ix9ine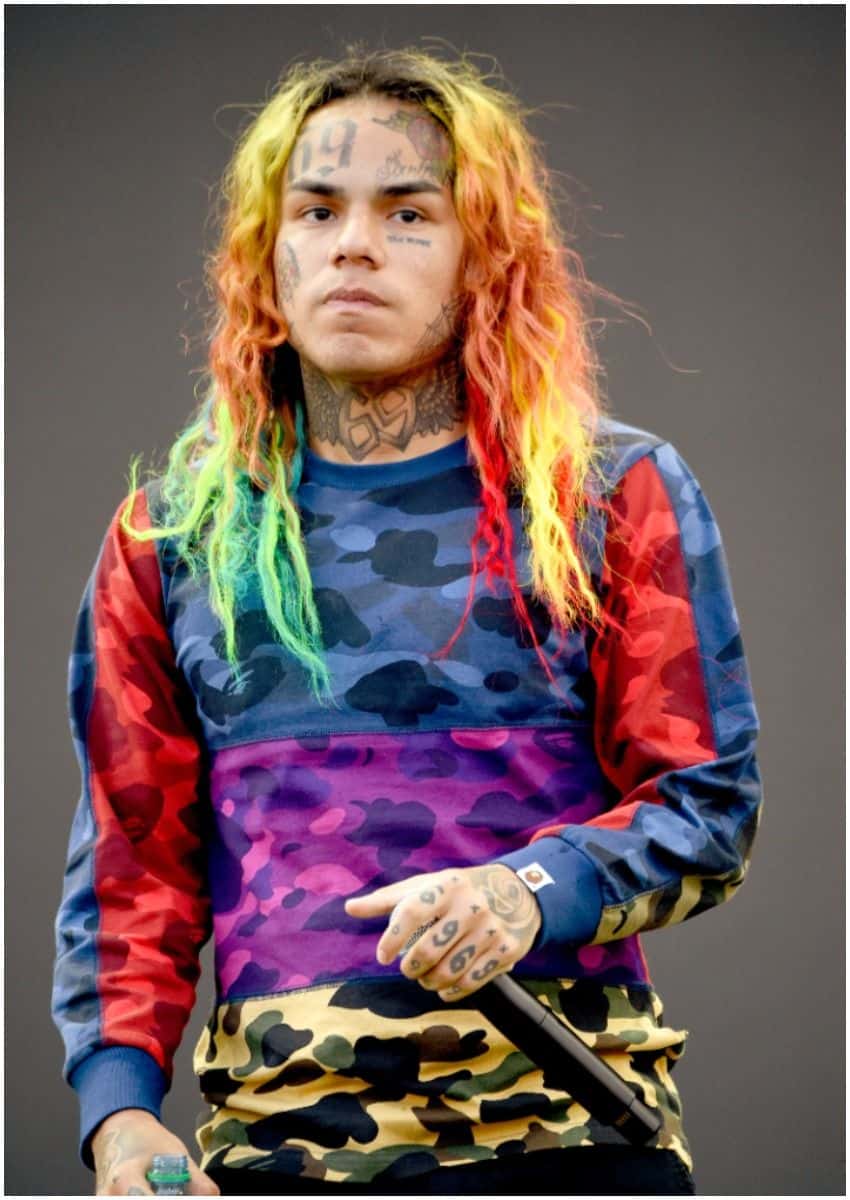 6ix9ine, also known as Tekashi69 or simply Tekashi, is an American rapper, songwriter, and actor.
He is of Mexican and Puerto Rican descent. His music is often characterized by its aggressive lyrics and catchy hooks.
He rose to prominence in late 2017 with the release of his debut single, "Gummo."
His debut album, Day69: Graduation Day, was released in 2018 and debuted at number four on the US Billboard 200 chart. In 2019, he was arrested on federal racketeering and firearms charges; he pleaded guilty and was sentenced to two years in prison. The rapper was released early from prison in 2020.
6ix9ine played Fortnite with several YouTubers.
Finn Wolfhard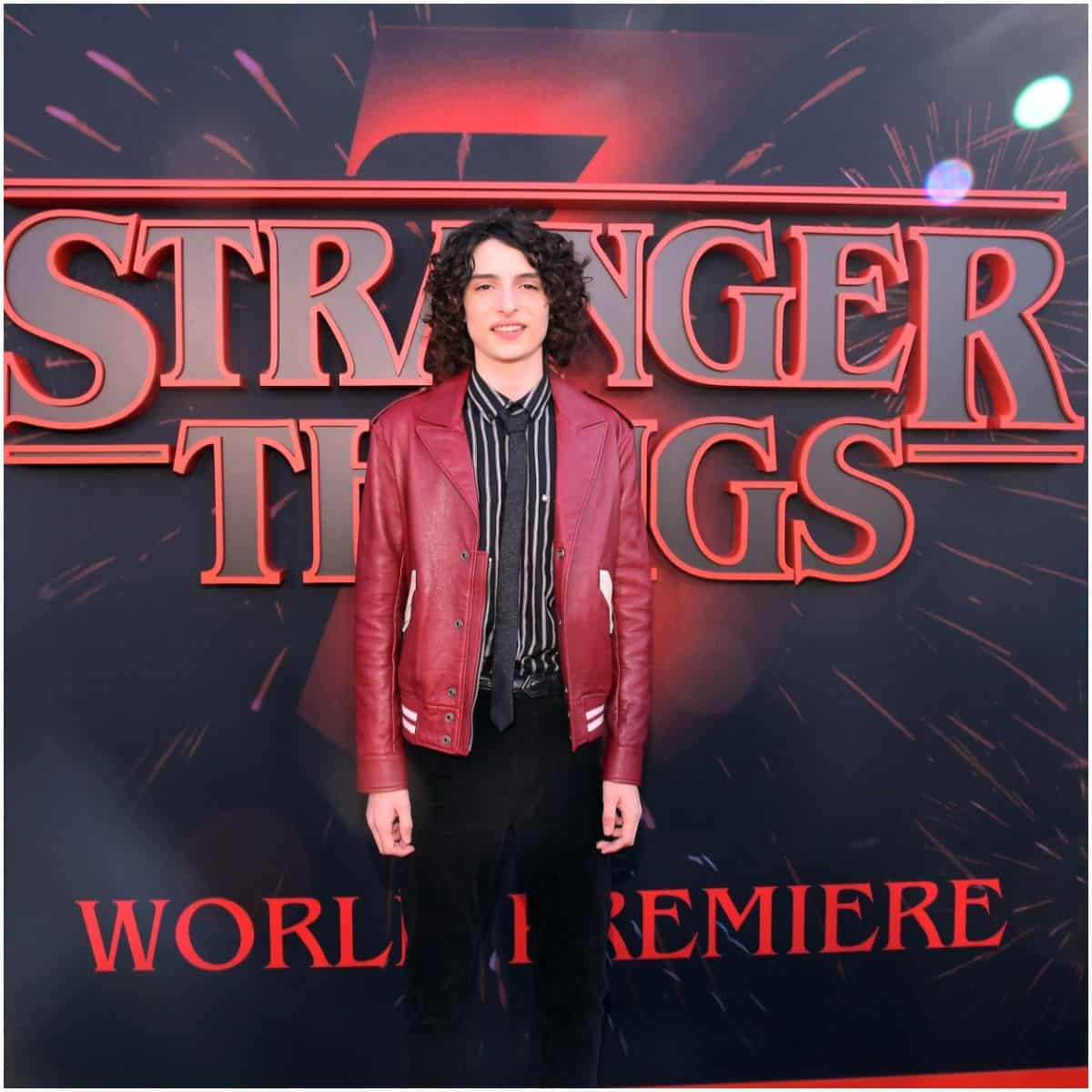 Finn Wolfhard is a Canadian actor, musician, and voice actor.
He rose to prominence as Mike Wheeler in the Netflix series Stranger Things.
He has also starred in the films It (2017), The Addams Family (2019), Ghostbusters: Afterlife (2021), and When You Finish Saving the World (2022).
Wolfhard was born in Vancouver, British Columbia. He made his film debut in the 2012 drama Aftermath. In 2016, he was cast as Mike Wheeler in Stranger Things. The role catapulted him to international fame and earned him critical acclaim.
Wolfhard often plays the game with his friends.
Drake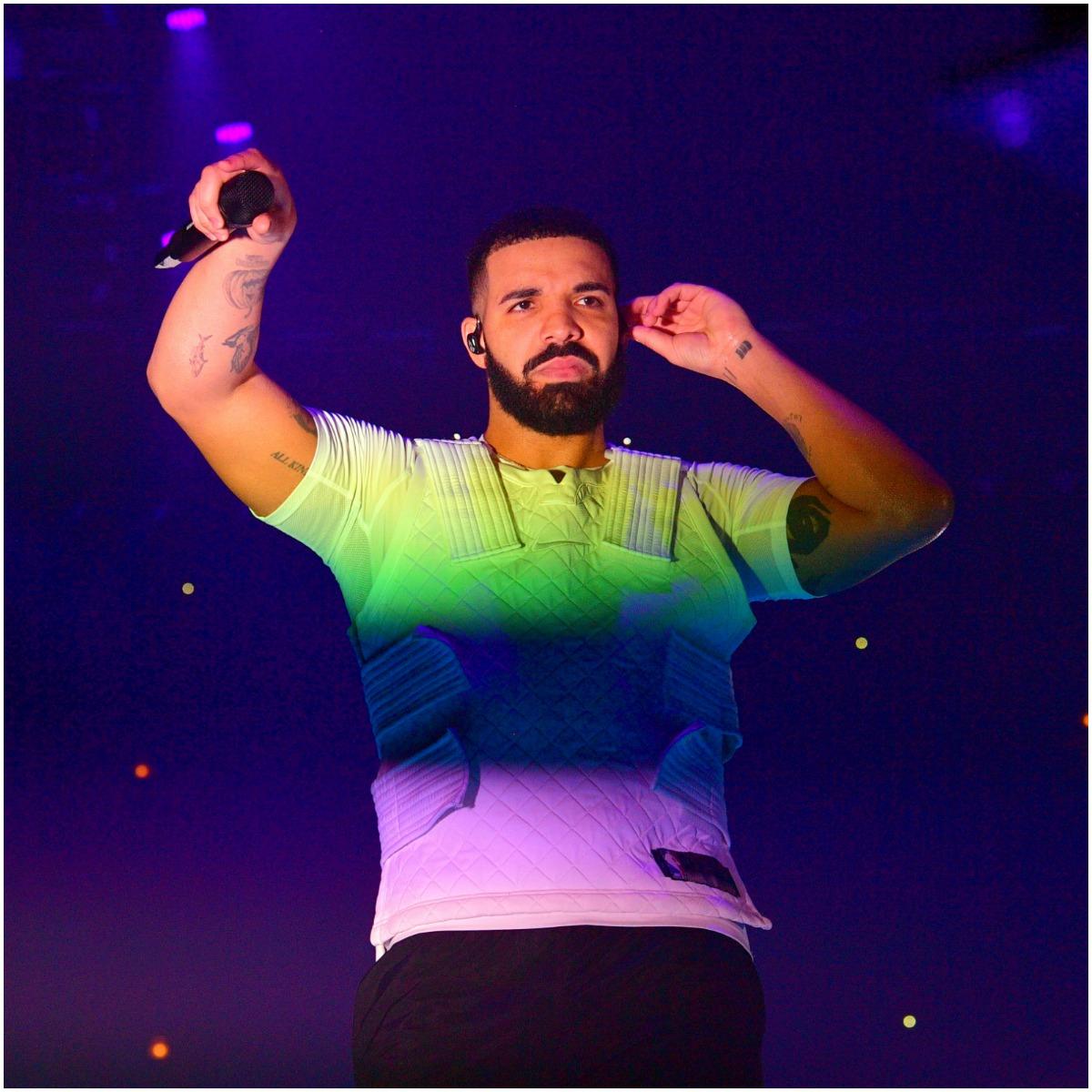 Drake is a world-famous rapper, singer, and songwriter.
Born in Toronto, Canada, in 1986, Drake first gained popularity as an actor on the television show Degrassi: The Next Generation.
He began releasing his music in 2006, and his debut album Thank Me Later went platinum in 2010. His second studio album, Take Care, was released in November 2011.
Drake first played Fortnite in early 2018.
In March 2018, he played Fortnite with Twitch streamer Ninja. "The stream attracted 628K concurrent viewers."
In Fortnite: Battle Royale, there is a Miscellaneous Item called Drake's Map that can help you collect a treasure.
Gary Medel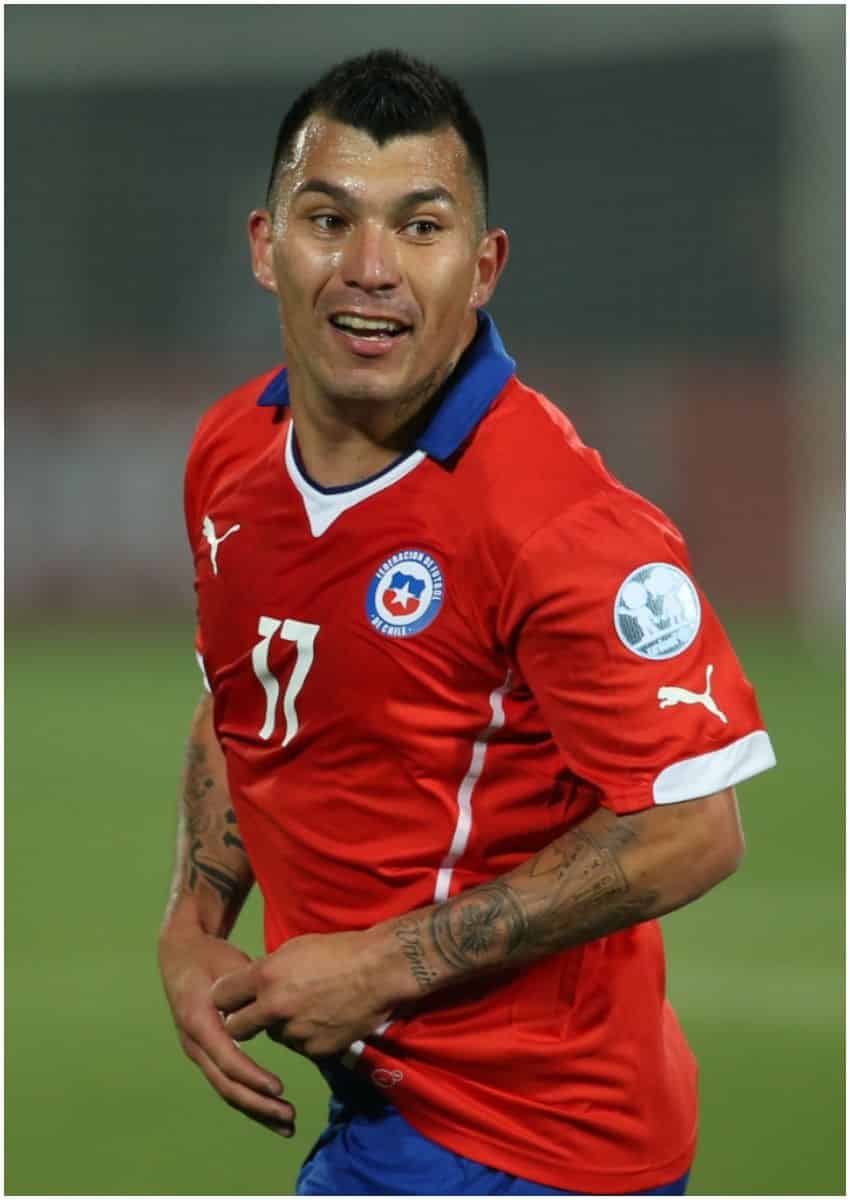 Gary Medel is a Chilean footballer who plays as a defensive midfielder.
Medel began his career with Universidad Católica, before moving to Boca Juniors in Argentina in 2009.
In 2011, he moved to Spain to join Sevilla. In 2013, he joined Cardiff City of the Premier League.
In 2014, Medel signed with Inter Milan. In 2017, he signed with Besiktas.
Medel is also a big fan of Fortnite, occasionally playing the game with his kids.
Josh Hart
Josh Hart is an American professional basketball player who played college basketball for Villanova University. Hart was chosen with the 30th overall pick in the 2017 NBA draft by the Utah Jazz and traded to the Los Angeles Lakers on draft night.
He spent two seasons with the Lakers before being traded to the Pelicans in 2019. In 2021, he inked a three-year extension worth up to $38 million with $12 million guaranteed.
In 2022, Josh moved to Portland Trail Blazers.
Hart was born in Silver Spring, Maryland, and grew up in suburban Washington, D.C.
In 2018, it was reported that Hart once played Fortnite for 10 straight hours. Hart told CBS that "we literally had four TVs set up in my living room, we all had our own PS4s."
Joe Jonas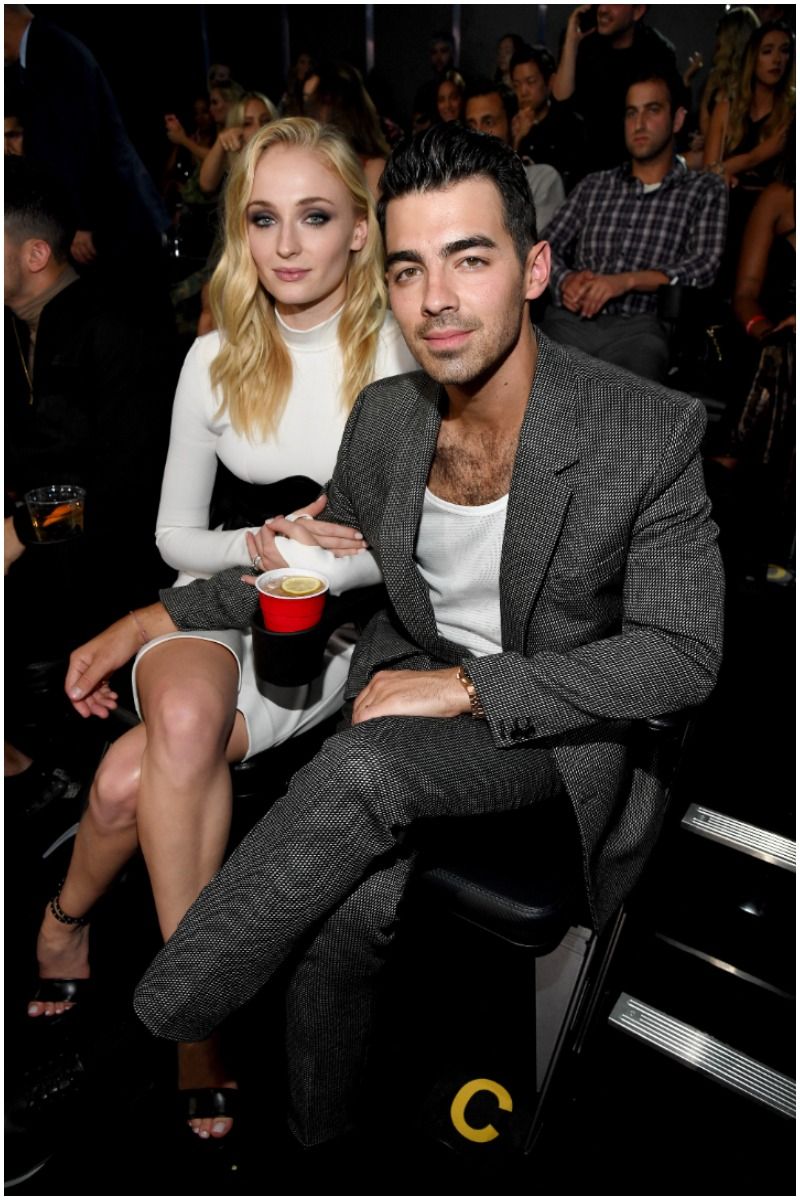 Jonas is an American singer, songwriter, and actor. Jonas released his debut single in 2002, which caught the attention of Columbia Records, where Joe formed a band with his older brothers, Nick and Kevin.
Jonas Brothers released their debut studio album in 2006, which was a commercial success. The band became prominent figures on the Disney Channel during this time, gaining a large following through the network.
After the group's disbandment in 2013, Jonas began his solo career.
Jonas is married to actress Sophie Turner.
In 2021, the two sold their house in Encino, California, for $15.2 million and moved to Miami.
Joe is also an avid Fortnite player. He tweeted in February 2018 – "Playing Fortnite username: CrackedPig8153 come join my team."
Richard Sherman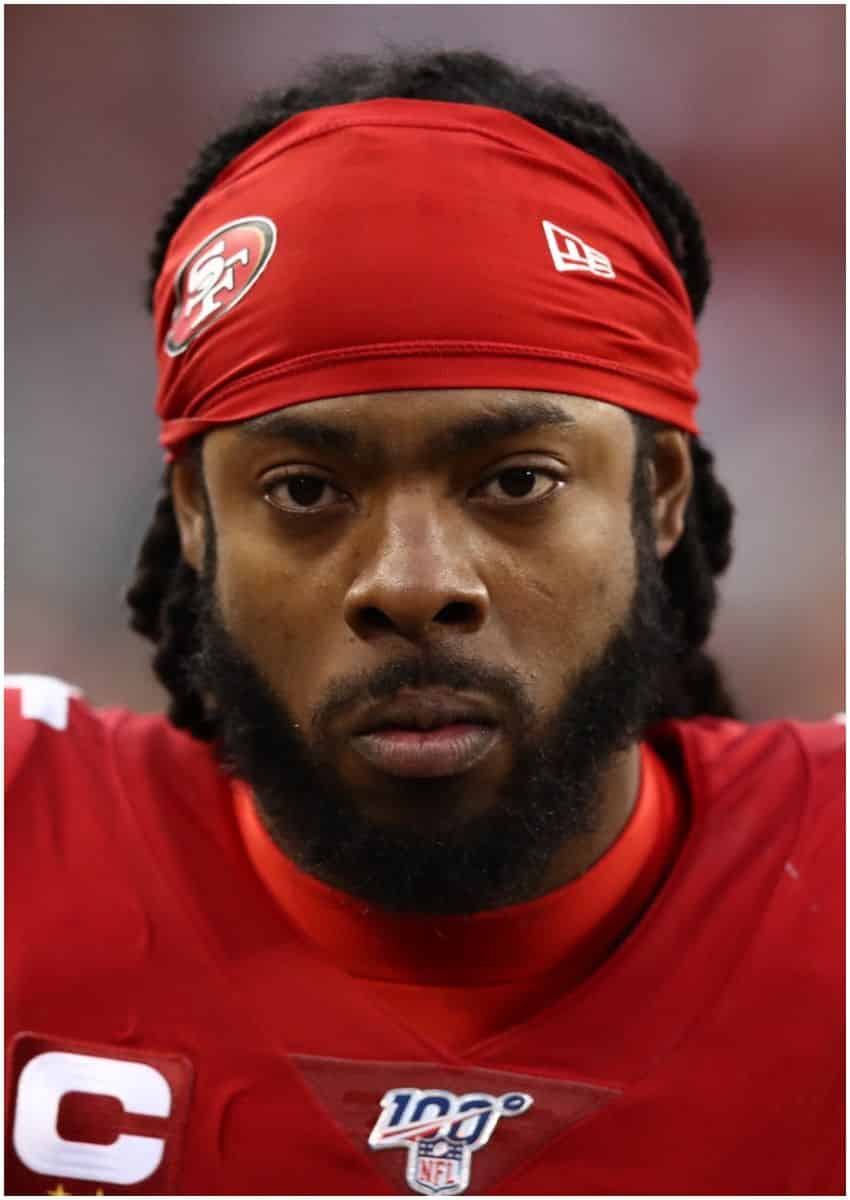 Richard Sherman is an American football cornerback who played college football for Stanford University. Sherman was drafted by the Seattle Seahawks in the fifth round of the 2011 NFL Draft.
He has been selected to the Pro Bowl five times and has led the league in interceptions twice.
In 2013, he helped the Seahawks win their first Super Bowl title with a victory over the Denver Broncos.
He was born in Compton, California, and grew up in Los Angeles. He attended Dominguez Hills High School, from where he graduated with a 4.2 GPA.
Sherman tweeted in 2018: "First solo on the Fortnite mobile app and I got a win!!!!!! I'm on!!!!!!"
Dele Alli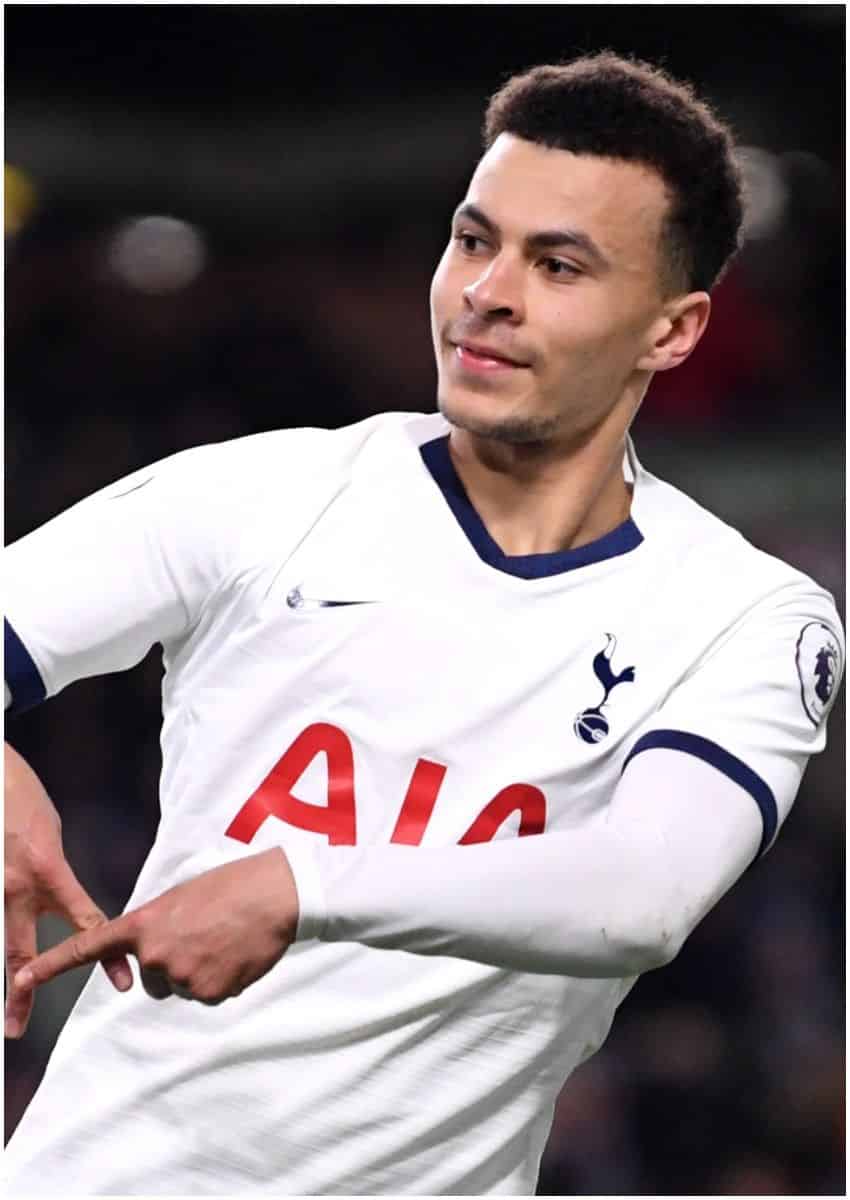 Dele Alli is a professional soccer player who was born in Milton Keynes, England, on April 11, 1996. An aggressive and physically gifted midfielder, Alli is known for his ability to score goals and create scoring chances for his teammates.
He began his career playing for the local club MK Dons.
Alli made his first-team debut for MK Dons in November 2012.
In February 2015, he signed with Tottenham Hotspur for an initial fee of £5 million.
He made his Spurs debut in August 2015 and has since established himself as one of the best young players in the Premier League.
Alli has represented England at various youth levels and made his senior debut in October 2015.
In 2021, it was reported that Dele parted ways from girlfriend Ruby Mae "because he spent too long playing Fortnite."
READ MORE: Famous People Whose Name Starts With G
Travis Scott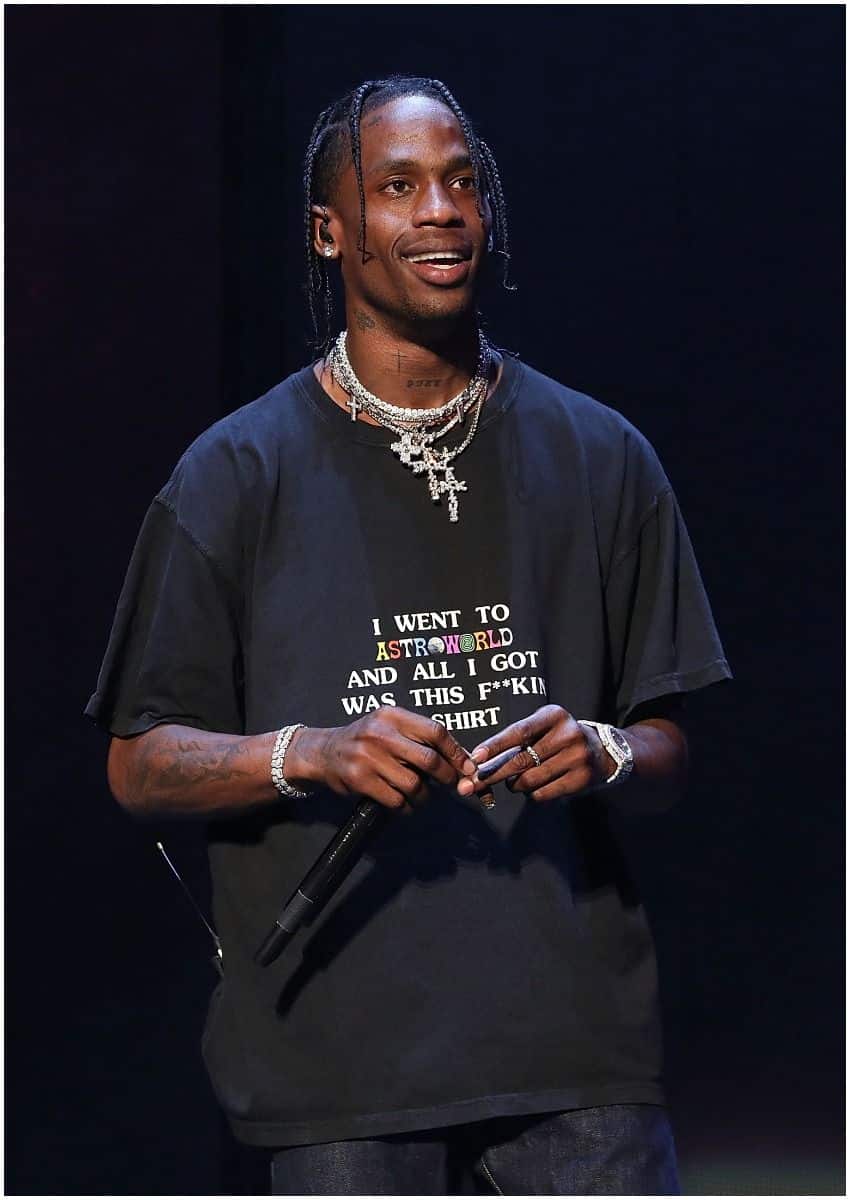 Travis Scott is an American rapper, singer, songwriter, and record producer.
He released his first mixtape, Owl Pharaoh, in 2013.
Scott's debut studio album, Rodeo (2015), was preceded by the release of several singles that did not perform well commercially but were met with critical acclaim.
His second album, Birds in the Trap Sing McKnight (2016), debuted at number one on the Billboard 200.
In addition to his solo work, Scott has also collaborated with a number of other artists, including Rihanna and Kanye West.
Travis had a skin in Fortnite, which had two selectable styles that Loopers could wear in-game.
READ THIS NEXT: Celebrities That Play MTG