What is Chloe Kim's net worth?
Introduction
Chloe Kim is a second-generation South Korean American professional snowboarder.
She is a multi-winning Olympic gold medalist.
Above all, she is best known for setting the record of being the youngest woman to win an Olympic gold medal in the snowboarding competition, which she won at 17 years old.
The Origin Story
Chloe was born on April 23, 2000, in Long Beach, California, to South Korean parents.
She spent her childhood in Torrance, California, where both her parents worked.
She displayed signs of athleticism from a young age, so her dad began taking her snowboarding at the age of four, where most of her initial training happened at the southern California resort of Mountain High.
Her extraordinary skills caught the eye of teachers who worked at the hill, and she was accepted to become a member of Team Mountain High at six years old.
READ MORE: Kali Muscle Net Worth
During an interview with Monster Energy, she detailed how often she trained to get to where she's at.
"I started at Mountain High, and I remember my dad would take me after school. So he would pick me up from school at 2:30, and we'd go to Mountain High and hit McDonald's on the way. I'd snowboard from like 4:30 to 8:00, and then I'd go back home. Pretty wild."
Her parents knew she had prodigy-like talent, so they decided to bring her to Geneva, Switzerland, for more in-depth and quality training.
She spent most of her life between the ages of eight and ten in Geneva, training with highly qualified trainers and on mountains that challenged her abilities.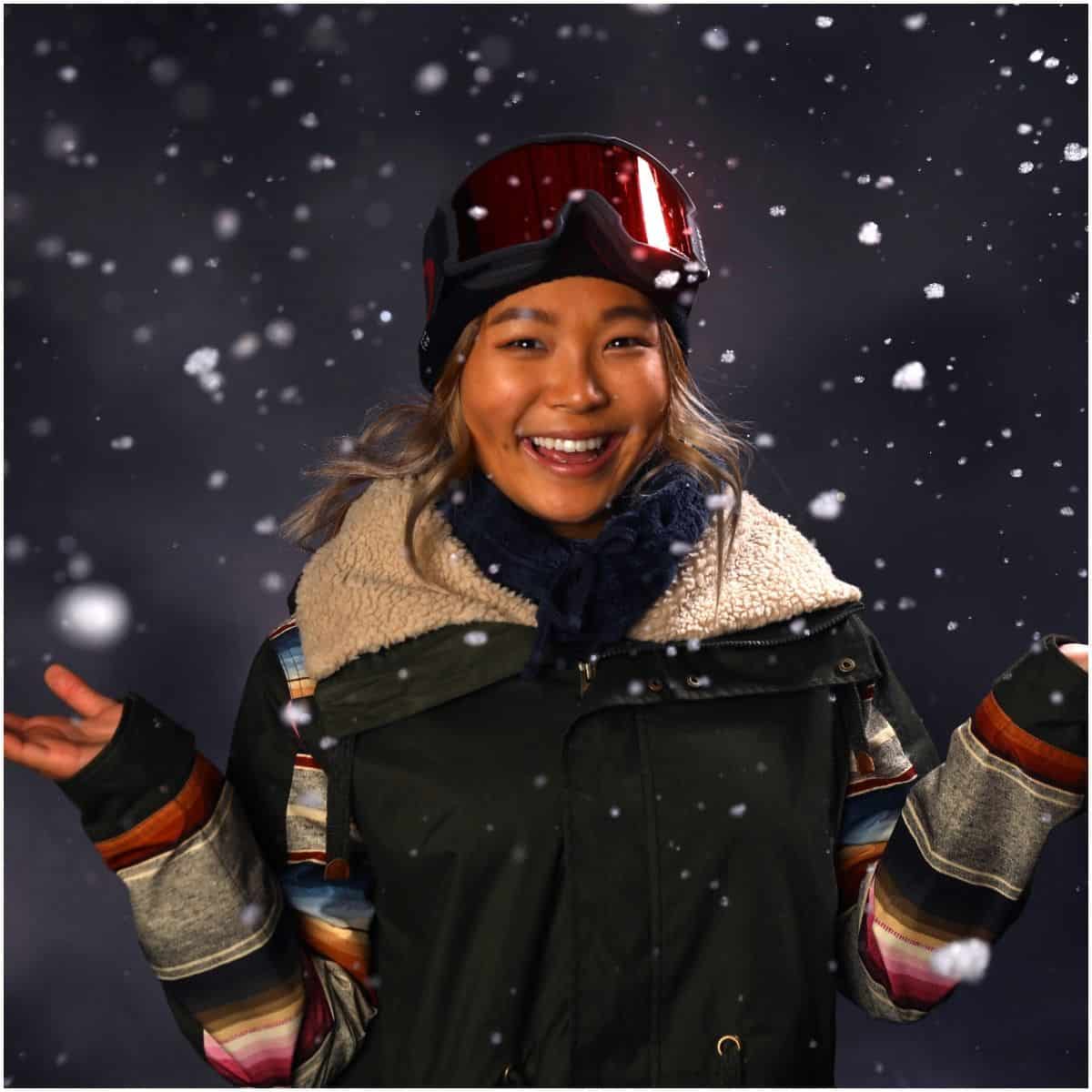 By the time her training was complete, she was ready to return home to California, where she practiced almost daily on Mammoth Mountain.
At age 13, she was prepared and confident to take her skills to a competitive level and joined the U.S. Snowboarding Team in 2013.
READ MORE: Johnny Damon Net Worth
2014 Winter X Games
One year later, Chloe won her first professional medal at the 2014 Winter X Games, taking home silver.
Her next accomplishment came shortly after winning gold in the superpipe at the 2014 Winter X Games.
She was fifteen at the time of this win and held the title of youngest gold medalist until 2016, when a new record was set. Despite this, her most remarkable success was yet to come.
Chloe went on to win two gold medals in the 2016 X Games and set yet another record, being the first woman under sixteen years old to win two gold medals in the X Games.
She competed in the U.S. Snowboarding Grand Prix during the same year, where she garnered another record title.
She earned the title of the first woman to land back-to-back 180 spins in a snowboarding competition.
This accomplishment is rare because she was the second snowboarder to score 100 points, including male snowboarders.
READ MORE: Best 8 Female Skateboarders in the World
Following this, she competed in the 2016 Winter Youth Olympics and took home another gold medal.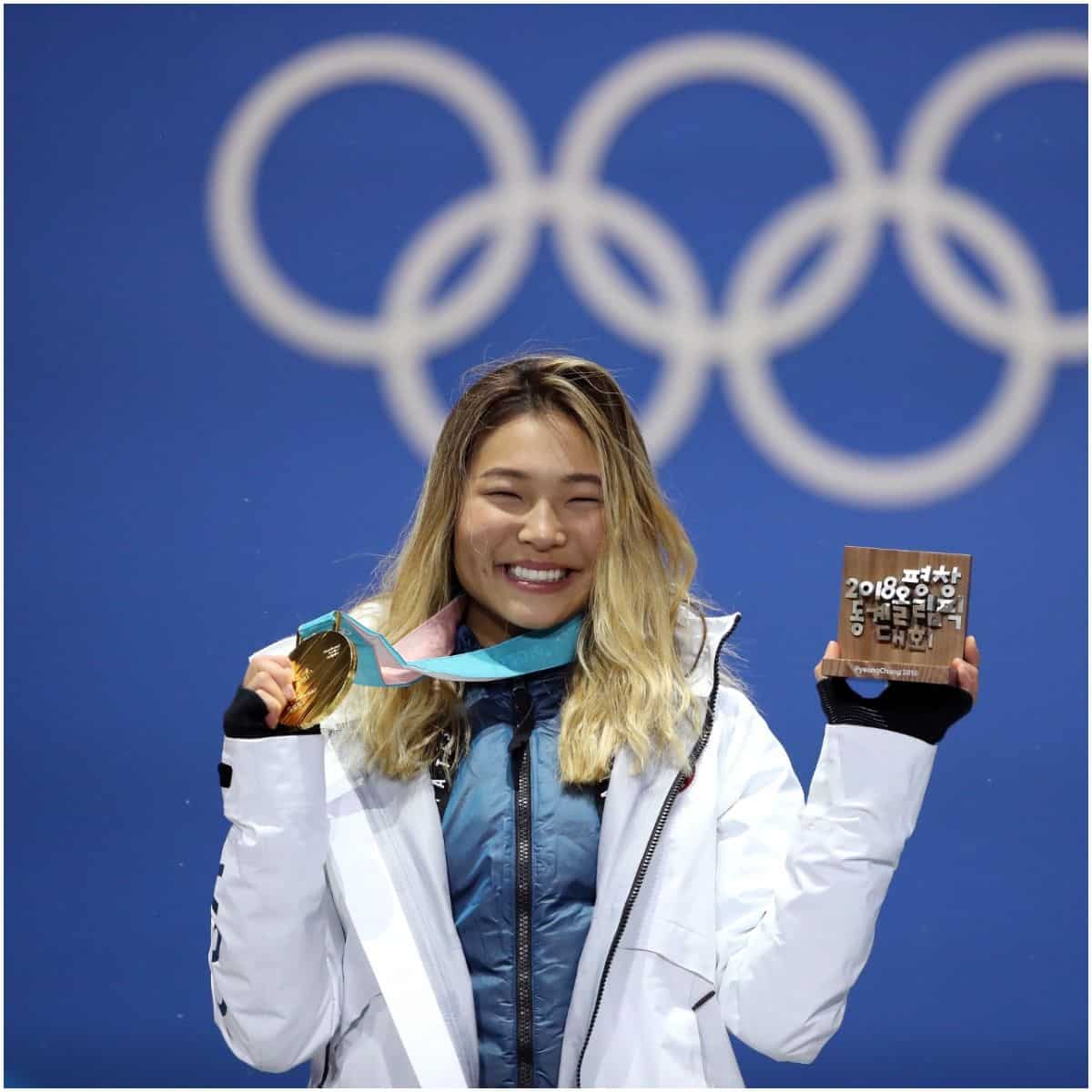 She set another record as the first American woman to win a gold medal in the sport.
Chloe was chosen as the flag bearer for her team, making her the first-ever snowboarder to serve as a flag bearer.
She spent the next two years practicing and preparing for the 2018 Winter Olympics, which were held in Pyeongchang, South Korea.
This was a touching competition for her because South Korea is where her parents migrated from, and many of her extended family still reside there. She felt as though she was representing both America and South Korea.
To no surprise, she took home the gold medal in the Women's Halfpipe Finals. During this competition, she landed two 1080-degree spins back-to-back, setting the record for the youngest woman ever to accomplish it.
She was seventeen at the time.
That same year, Chlor was shocked with a surreal surprise when Time magazine added her to their annual Time 100 list, resulting from her recent record-making accomplishment.
Further to this, her popularity continued to soar, and her name began to extend into popular culture.
Her image was used on the cover of Kelloggs Corn Flakes cereal box in 2018, which resulted in the sales of Corn Flakes to skyrocket.
That same year, Chloe made it on the cover of Sports Illustrated magazine, an accomplishment all athletes dream of, but very few get the opportunity.
READ MORE: What is the net worth of Leticia Bufoni?
To finish off the year with a bang, she won three ESPY awards, including "Best Female Athlete," "Best Female Olympian," and "Best Female Action Sports Athlete."
Following this, she was contacted by Nike to be a part of their "Dream Crazier" ad campaign, where she would bump shoulders with Serena Williams, among a few other highly accomplished athletes.
Despite Chloe's incredible catalog of accomplishments at such a young age, she decided to pursue higher education.
She applied to Princeton University and was accepted. She has mentioned that she plans on graduating in the spring of 2023 with a bachelor of science degree.
She decided to pursue an education because she wanted to take time away from snowboarding to let her body heal but wanted to be productive at the same time.
Education was always an important concept to her, and she always knew she would eventually pursue further education.
Due to her "celebrity status," when she first attended the campus and classes, she struggled to adjust because everyone knew who she was, so she thought they were all hyperfocused on her. Over time, she grew to love it and speaks very highly of her experience.
Aside from this, she spends some of her time in the mountains when she returns home, harnessing her skills and enjoying the sport she grew to love at such a young age.
READ MORE: What is the net worth of Paul McBeth?
Chloe Kim – Net Worth
American snowboarder Chloe Kim has an estimated net worth of $1 million, tied to her career as a professional snowboarder, sponsorships, and collaborations.
READ THIS NEXT: Who is Merlene Ottey?