What is Daliso Chaponda's net worth?
Introduction
Daliso Chaponda is a Malawian stand-up comedian who is best known for placing 3rd in the eleventh season of Britain's Got Talent 2017.
Currently, Daliso is a regular fixture in comedy clubs in Australia, the United Kingdom, Singapore, Canada, and many other countries, with occasional performances on his native continent (Africa).
Biography
He was born on November 29, 1979.
His father, George, worked as a lawyer for the United Nations High Commissioner for Refugees. Hence, his family lived in various countries, like – Switzerland, Australia, and Thailand. Daliso said:
"It was a mad, colorful time – which is why it often comes up in my jokes."
Chaponda began his comedy career in Canada, performing the show "Feed This Black Man."
In 2006, he started his YouTube channel, which has over 13,000 subscribers and 1 million views.
In the same year, Daliso opened for some of the biggest stars in comedy, including John Bishop – who is also known for his charity work, having raised £4.2 million. This opened further opportunities for Chaponda, and by 2008 he was performing at the Edinburgh Festival Fringe.
In 2009, Daliso opened for Canadian comedian Sugar Sammy in Dubai and Jordan. The same year, he also performed for the first time in his natal country.
READ MORE: Josh Flagg Net Worth
Britain's Got Talent
In 2017, Daliso auditioned for Britain's Got Talent, a televised British talent show competition, which was created by Simon Cowell and is part of the global Got Talent franchise.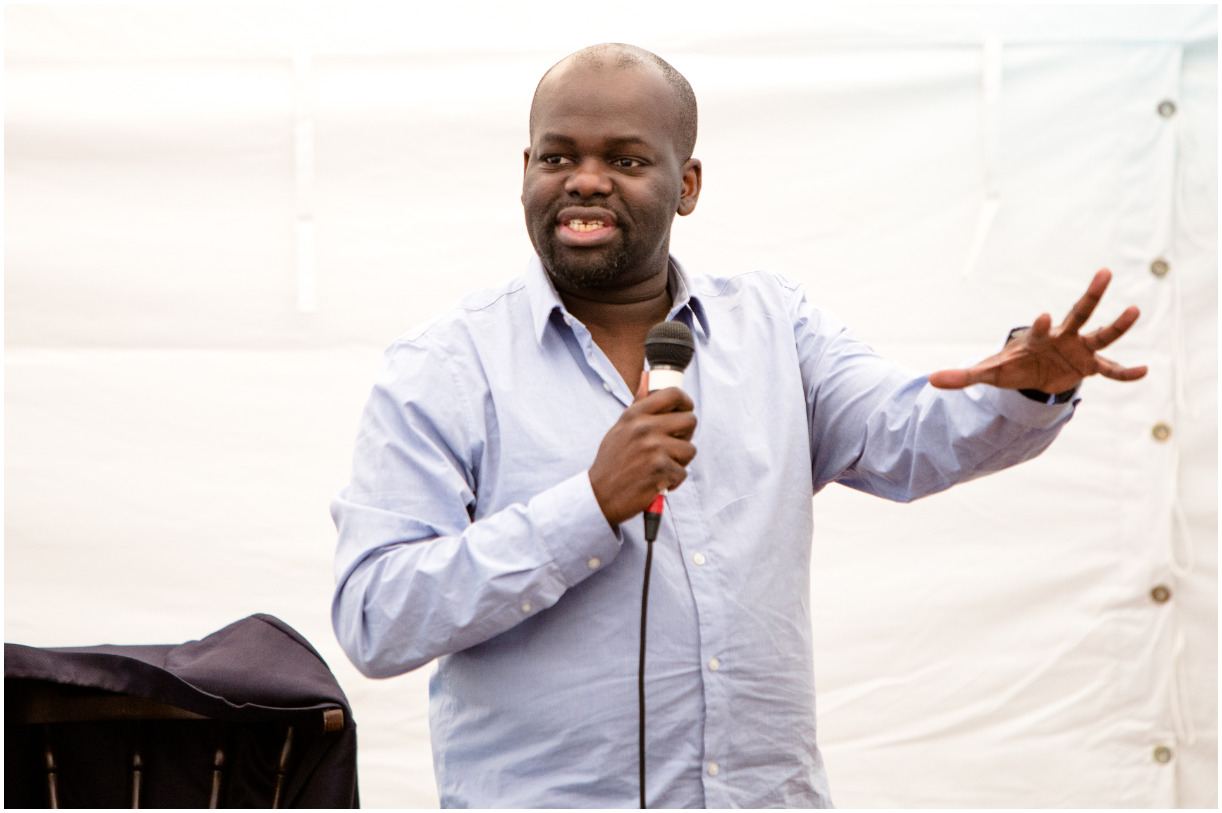 Amanda Louise Holden, a British television presenter, singer, author, actress, media personality, and a judge on the show, asked Daliso why he decided to come to "Britain's Got Talent," and he answered:
"I come to make the people laugh, I am a comedian."
He started his number by saying:
"When I moved here I heard a lot of people talking about the financial crisis. I'm from Africa, what are you maniacs talking about? If this is a crisis, where's Unicef, where's Bono?"
Judge Amanda used her "golden buzzer" to help Daliso advance to the semi-finals. She said:
"You were bloody hilarious. Self-deprecating, funny, relevant – laugh after laugh after laugh. It just kept coming. And I really want you to win the entire series. I think you could and I think you have a golden future."
Chaponda finished third behind pianist Tokio Myers and young magician Issy Simpson, gaining 14.7 percent of the votes. Daliso declared:
"I came third but it felt like winning."
He was called "the best comedian to have ever come on Britain's Got Talent" by Simon Cowell when he was judged in the final.
After he won 3rd place on Britain's Got Talent, his shows started attracting approximately 1,000 people, when prior to the contest they gathered around 90 spectators.
Moreover, he signed with BBC Radio 4 to create a new series called "Daliso Chaponda: Citizen of Nowhere." In addition, he started on his first comedy world tour, called "What the African Said."
READ MORE: Facts about Robert Jeffress
Trivia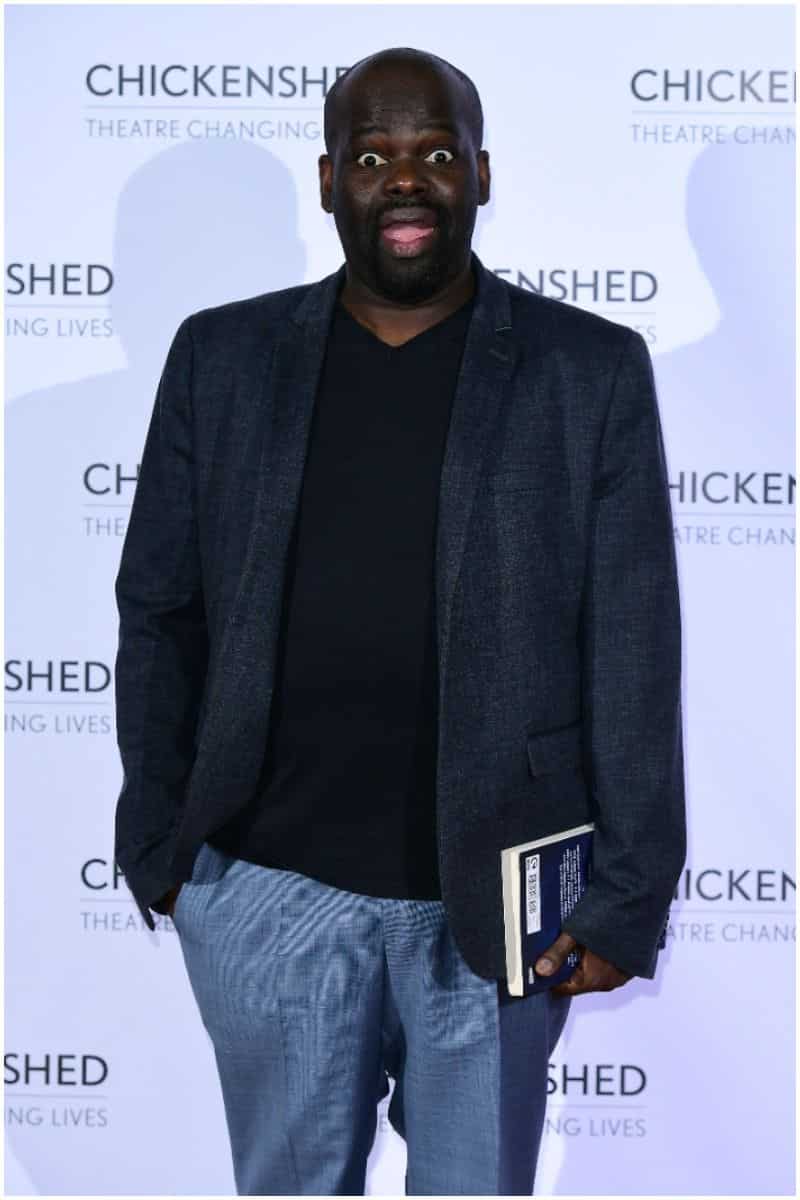 In 2012, Daliso made jokes about his ex in all his Britain's Got Talent performances as well as about his home country, Malawi. After, he was threatened with imprisonment when he lampooned the then president, Peter Mutharika, for blaming all Malawi's problems on Satan. He stated:
"You'd think that my dad being in government would give me some kind of immunity, but actually it was the reason I got into trouble. Everything I said was under more scrutiny."
Note – in the meantime, his family later returned to Malawi, and his father was appointed the Minister of Education and Minister of Foreign Affairs by Bingu wa Mutharika.
In 2008, Chaponda appeared in the Edinburgh Festival Fringe's "Best of the Fest."
During his shows, Daliso often mentions that he had an ex, that he jokes about in his comedy.
READ MORE: Who is Ana Maria Polo?
He has said in interviews that he admires many stand-up comedians, however, he has been most influenced by humorous authors such as:
Roald Dahl – a British novelist, poet, short story writer, fighter pilot, and screenwriter. His books have sold more than 250 million copies.
George Bernard Shaw – an Irish playwright, critic, political activist, and polemicist who wrote more than 60 plays, including major works, like – Pygmalion (1912), Man and Superman (1902), and Saint Joan (1923).
Daliso performed at the three biggest comedy festivals in the world:
Melbourne;
Montreal;
Edinburgh.
Aside from his comedy, Chaponda is also a fiction writer, having penned a book of short stories called "And Then What Happened."
In 2006, Chaponda was shortlisted for the "Carl Brandon Society Award."
In 2002, Daliso was a finalist in the L. Ron Hubbard Writers of the Future Contest.
When asked about what is the funniest TV show, Daliso answered:
"I think 90s sitcoms were the funniest. In terms of consistency, they hit the bullseye over and over again. I think Friends has at least 75% funny episodes. Most sitcoms are maybe 60%."
In 2010, the rising sun image on Malawi's flag was changed to a full sun. Daliso declared:
"It should be changed to an eclipse because the government was falling apart and people were starving. It was seen as criticising the government but I wasn't trying to bring them down. I was just saying what was going on."
READ MORE: Richard Montañez Net Worth
Daliso Chaponda – Net Worth
Chaponda earns most of his income from sponsors, selling his book (especially online), advertisements on his YouTube channel, selling tickets to his shows, and salary from hosting the "Daliso Chaponda: Citizen of Nowhere" series.
Therefore, Daliso Chaponda has an estimated net worth of $1 million.
READ THIS NEXT: Bio of Cathy Mitchell
References

https://www.burnleyexpress.net/-britain-s-got-talent-tv-star-1-9637959
https://www.theguardian.com/daliso-chaponda-funniest-things