Eric Bellinger (birth name – Eric A. Bellinger, Jr.) is an American record producer, songwriter, and singer, who is part of a songwriting collective called The Writing Camp. In addition, he has written for artists such as Chipmunk, Chris Brown, and Selena Gomez.
Bellinger was born on March 26, 1986, in Los Angeles, California, United States. He was raised in Los Angeles, California.
After high school, he received a football scholarship at the University of Southern California. However, Bellinger rejected the scholarship to tour with the R&B group AKNU.
Then, he co-wrote for pop acts such as Big Time Rush, Jacob Latimore, and Selena Gomez and the Scene.
In 2010, Eric signed with TWC Music Publishing/Sony ATV Music LLC.
In the follow-up year, he won a Grammy in the category of Best R&B Album for contribution to Chris Brown's album F.A.M.E.. The album sold more than 270,000 copies in its first week and debuted at number one on the US Billboard 200.
He said about his relationship with Chris Brown:
"I've been working with him since the F.A.M.E. album and you know we got the Grammy for that."
Bellinger went on to say:
"I have several records throughout Chris' discography including this new album that he's working on – I got multiple songs on there."
In 2012, Bellinger contributed to the song "Death Penalty" on LA rapper The Game's mixtape California Republic.
The mixtape had other famous guest appearances, especially from: Denise Janae, Fat Joe, Kobe, Rick Ross, Kid Red, Busta Rhymes, Sam Hook, DJ Khaled, Nobody, Ace Hood, Lifestyle, Meek Mill, Mele, 2 Chainz, Lil Wayne, French Montana, Drake, Lyfe Jennings, Slim Thug, Mysonne, Fabolous, Ben J, Trey Songz, Young Chris, Snoop Dogg, Teyana Taylor, Nipsey Hussle, Shyne, Pharrell, and Lupe Fiasco.
In 2013, he co-wrote "Lemme See" by Usher. In the same year, he released a 3-part series of mixtapes:
Born II Sing Vol. 1;
Born II Sing Vol. 2;
Born II Sing Vol. 3.
During an interview, Bellinger said about Born II Sing Vol. 2:
"I'm super excited about it."
Eric added: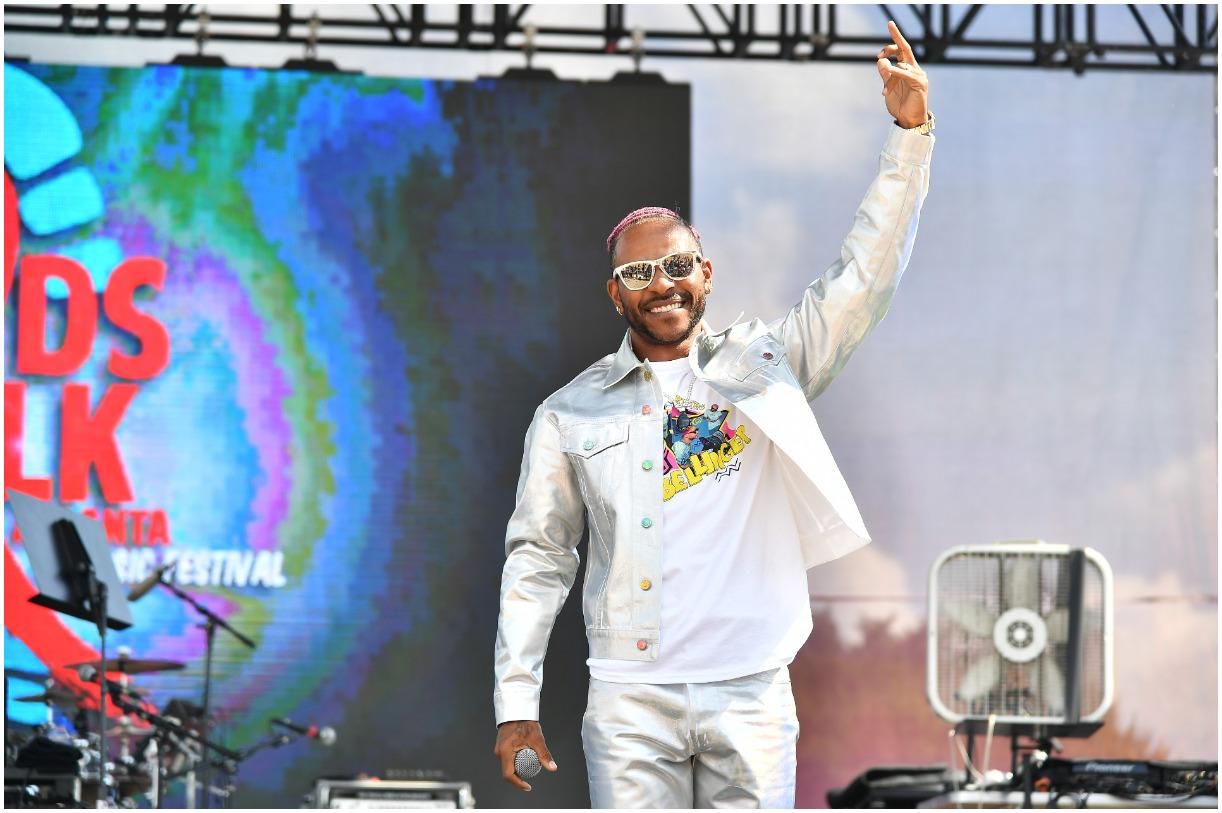 "That's priceless because over the process I'm able to gain fans and more relationships."
In 2014, he released his debut studio album, titled – "The Rebirth." The album entered the Heatseekers Albums chart. Also, it peaked at number 15 on the US R&B chart and at number 23 on the US R&B/Hip Hop charts.
In July 2015, Eric released another album, named "Cuffing Season." It peaked at number 6 on the US R&B chart.
In December 2015, Bellinger released an album called – "Cuffing Season, Part 2." It peaked at number 23 on the US R&B chart.
In the spring of 2016, he released two mixtapes, titled – "Eventually" and "Choose Up Season."
In April 2018, Eric released his 4th studio album, named – "Eazy Call." He said about the album:
"I definitely was aiming for Rebirth vibes. I wanted to cover a lot of different sounds."
Bellinger continued:
"I still wanted some hip-hop influence—I wanted it to feel like that [but] I wanted it to be R&B."
Wife
On January 30, 2015, Eric Bellinger married La'Myia Good, an American actress and singer who has appeared in films such as Dick Little and The Wood. She also appeared in many TV shows such as Judging Amy, The Parkers, ER, Smart Guy, The Parent 'Hood, Sister, Sister, and Tall Hopes.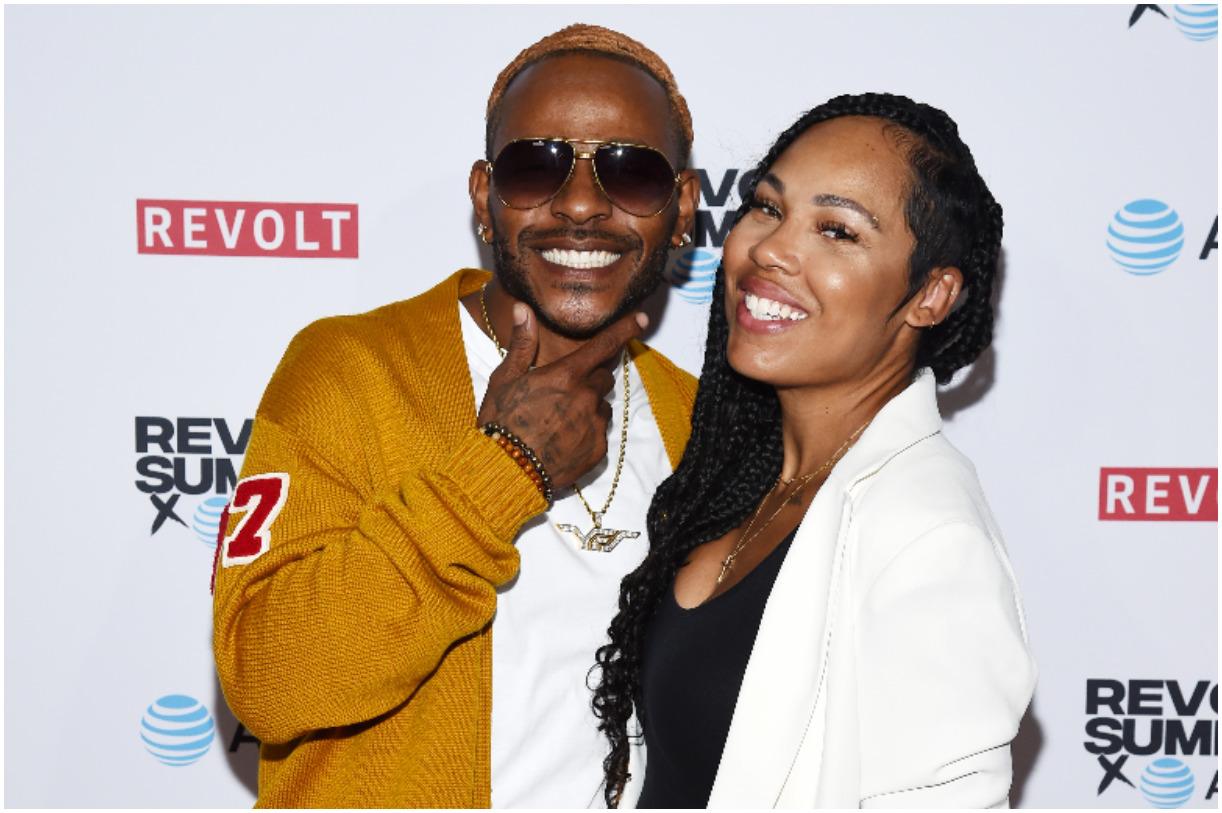 But, La'Myia is best known for her work with R&B group Isyss as well as for her voice work in the blockbuster PlayStation 3 game Killzone 3.
The couple met in the mid-2000s in LA. At the time, Good and Eric both had the same manager.
Eric said for Essence:
"We met 13 years ago, we were both doing music and La'Mayia was in a female R&B singing group."
Bellinger added:
"I was in a male R&B group – we were managed by the same manager as well so we were just always around each other."
In 2017, the two featured on the E! network reality TV series The Platinum Life.
In 2018, he surprised La'Myia on Valentine's Day by showing up outside of Hollywood's Project Los Angeles nightclub with a white unicorn.
Children
The couple has a child, a son named Elysha (born in 2015).
Quotes
"Knowing how to actually formulate a song is what has formed my longevity in the behind-the-scenes realm."
"I like being at home, so I think it's about me actually getting out there and just having some fun."
"I'm trying to be an example for the young adults and gentleman of our generation."
"It's tough to fish and sift through the chaos, but I like it."
"We'd be in there smoking. We'd be in there with really no worries."
Trivia
Bellinger is the grandson of songwriter Bobby Day, a Texas-born singer-songwriter who was a member of groups like Bob & Earl and The Hollywood Flames. Day is best known for his hit single "Rockin' Robin." Eric said about Bobby:
"My grandfather was the first person I had ever seen with a studio in his basement."
He has worked a number of talents across the board like:
Teyana Taylor;
Usher;
Tyrese;
Rihanna;
The Game;
Beyonce;
Trey Songz;
Drake;
Justin Bieber;
Chris Brown.
Bellinger earned most of his wealth for the music he wrote or produced. Eric likes to promote his music with the help of social media, especially Instagram (where he has over 759,000 followers). He even said – "It [Instagram] gives you the chance to be a little more creative, visually on the overall outlook of the page." Therefore, Eric Bellinger has an estimated net worth of $2.3 million.
Featured image source – © Guliver / Getty Images.
References

https://www.hotnewhiphop.com/eric-bellinger-and-lamiya-good-announce
https://www.laweekly.com/is-eric-bellinger-the-reigning-king-of-rb/