Max Cavalera (birth name – Massimiliano Antonio Cavalera) is a Brazilian songwriter, guitarist, author, and singer, who is best known as the co-founder of the band Sepultura. He also co-founded the bands Cavalera Conspiracy and Soulfly.
He was born on August 4, 1969, in Belo Horizonte, Minas Gerais, Brazil.
His father was an employee of the Italian Consulate in São Paulo. He was only 9 when his dad died.
Max has a sister and a brother. During an interview, Cavalera said about his family:
"I have a brother, Igor, and a sister, Kira, both younger than me."
Max went on to say:
"We were a very close family, although I hung out a lot more with Igor."
In the early 90s, Max relocated to Phoenix, Arizona.
Sepultura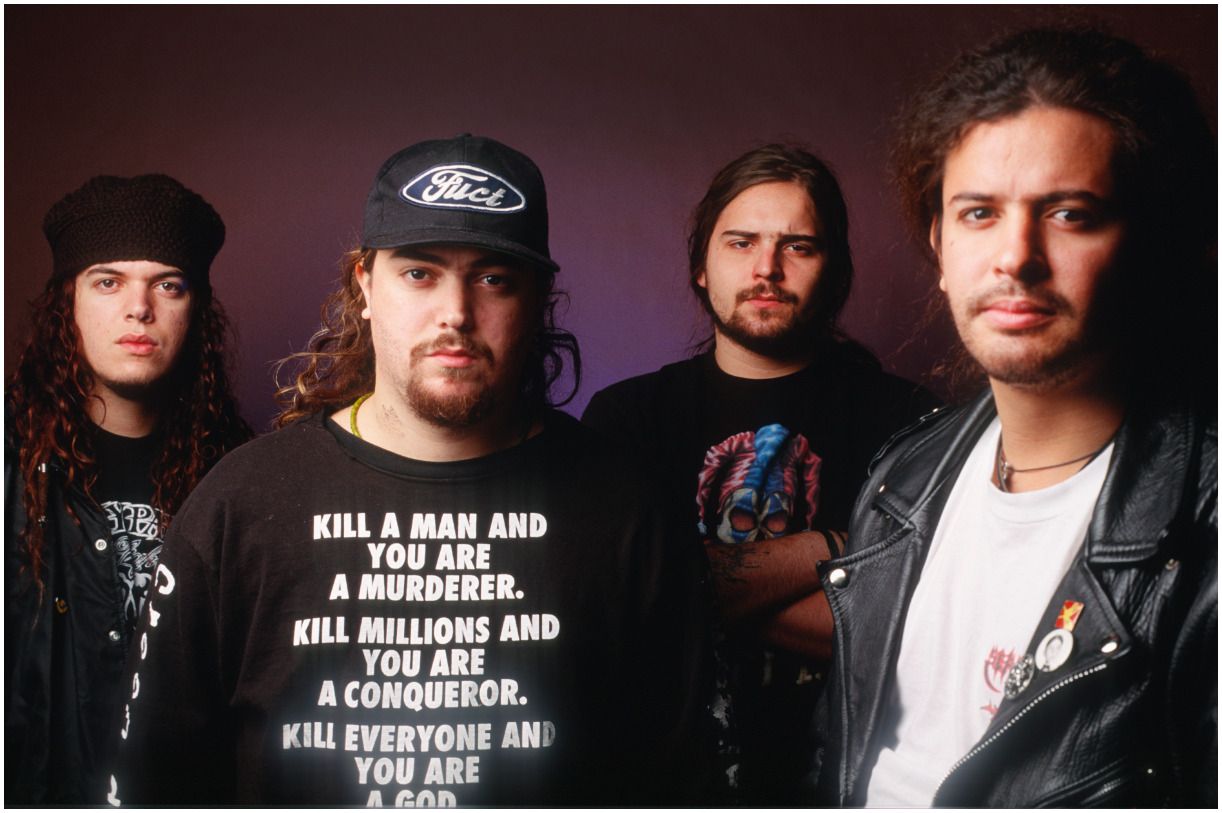 In 1984, he and his brother, Igor Cavalera, formed Sepultura. The brothers' early influences included Deep Purple, Black Sabbath, and Led Zeppelin.
In 1984, Sepultura released the first EP, titled – "Bestial Devastation."
In 1989, the group released "Beneath the Remains." The album was their first release by Roadrunner Records.
In January 1991, they played for over 100,000 people at the Rock in Rio II festival.
In 1991, Sepultura released "Arise." It is considered Sepultura's finest album among longtime fans.
In 1993, they released "Chaos A.D." In 2017, the album was ranked 29th on Rolling Stone's "100 Greatest Metal Albums of All Time."
In 1996, Sepultura released "Roots." It is Sepultura's last studio album to feature Max. Since its release, the album has sold more than 2 million copies. In the same year, he left Sepultura.
Nailbomb
In 1994, Max and English musician Alex Newport started a heavy metal band, called – "Nailbomb."
Nailbomb recorded one studio album, entitled – "Point Blank."
Soulfly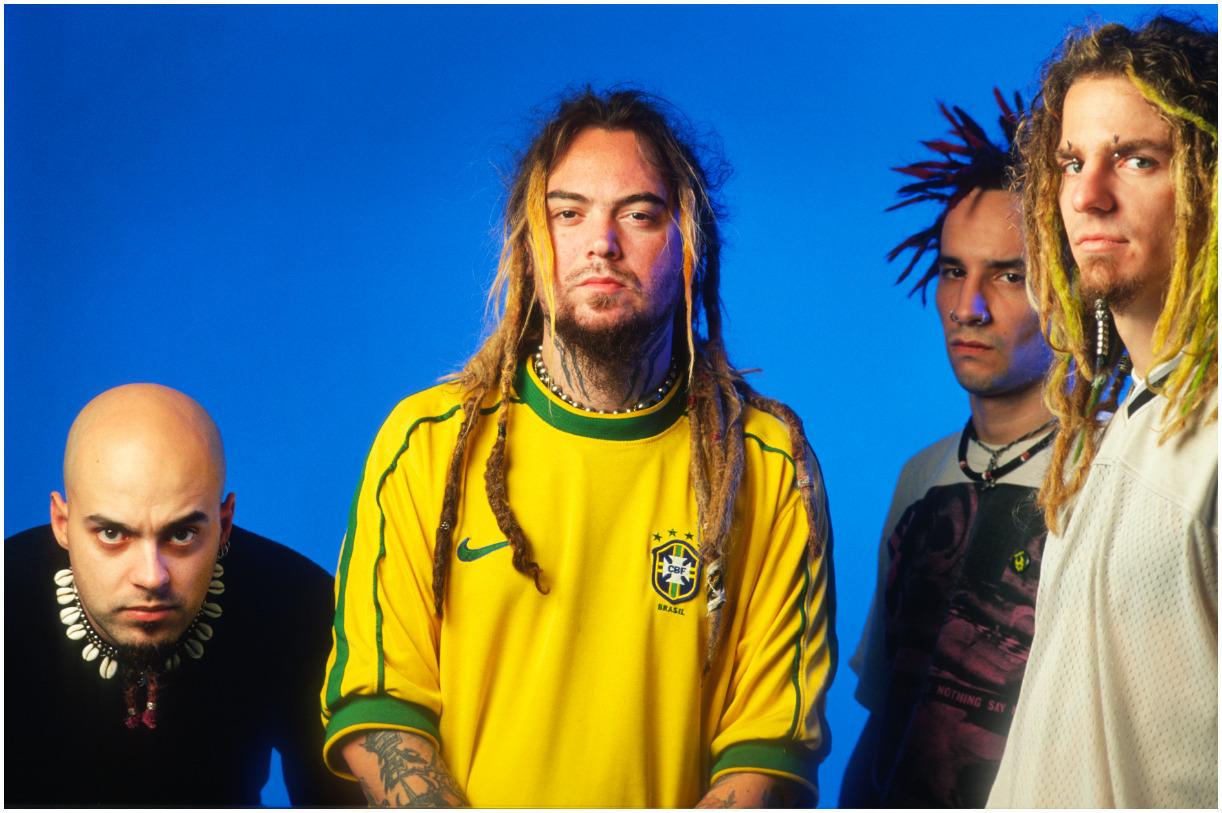 In 1997, Max founded the band "Soulfly." Cavalera said that he founded Soulfly "with the idea of combined sounds and spiritual beliefs."
Their debut album, Soulfly, was released on April 21, 1998. So far, Soulfly has released 12 music videos, one video album, 23 singles, one tour EP, and 11 studio albums.
In 2003, Max and Dave Grohl (former Nirvana drummer and Foo Fighters' frontman) joined forces to produce "Red War" for the release of Grohl's metal project, titled – "Probot."
Cavalera Conspiracy
In 2007, Max and his brother formed the band Cavalera Conspiracy.
In 2011, the band released the album Blunt Force Trauma. He said about the album:
"If you liked the first Cavalera Conspiracy album you're going to love this one."
Cavalera added:
"It's more brutal. It's more in-your-face. 'Blunt force trauma' is the feeling you get when you hear it!"
On October 31, 2014, the band released the album Pandemonium. On November 17, 2017, another album was released by Cavalera Conspiracy, called Psychosis.
Book
In 2013, Max released his autobiography, entitled – "My Bloody Roots." In the book, he details his eventual reunion with his brother in The Cavalera Conspiracy, his struggles with alcohol and drugs, as well as the impact of the deaths of his grandson, stepson, and father.
In 2019, Cavalera has won a legal victory in an ongoing libel case filed in Brazil by Monika, his former sister-in-law.
Monika filed a lawsuit in 2014 against Cavalera for calling her a "b####" in his autobiography. She was seeking about $262,000 in "moral" damages.
Max said:
"It feels great to put this case behind me. It was very frustrating knowing I had always been honest about the events of my life, even the negative times."
Cavalera also said:
"I am grateful to the courts in Brazil for seeing the truth in this matter and letting justice prevail."
He wrote about Monika in his autobiography:
"I never liked Igor's wife. She was a b####. They're finally divorced now, thank God. When we first met her, she tried to pick me up, but I didn't want anything to do with her."
Max continued:
"A couple of weeks later, she was with my brother, which I always felt was kinda weird."
Cavalera also wrote about Monika:
"I found out later that she became [SEPULTURA's] manager and was the person who wanted and took Gloria's job. And she was a dental assistant!"
In 1993, Max Cavalera married Gloria Cavalera. She is his manager. Gloria wrote about their marriage on her blog:
" When Max and I got married in 1993, we made a deal to stay a family…..to not split up….to not begin to live separate lives."
In 1998, the couple set up the Iggy Fund to help families that required medicine for their children with juvenile diabetes.
Children
Max and Gloria have five children: Zyon, Igor, Jason, Richie, and Roxanne.
Height
Max is 5′ 8½" (1.74 m) tall.
Quotes
"I like to think the best is yet to come, and I want to keep working and writing and keep making good, powerful records."
"I've been in contact with the Navajo for twenty years."
"When a good song clicks or when a good riff comes on, it's always so much fun."
"Booze was always there, both when I was a kid and as an adult."
"I hate politicians because they really don't care for the people, they're all corrupt."
"You can't really plan life. It just doesn't work like that."
"If I retire tomorrow, what the hell am I gonna do? Sit around the house and do nothing?"
"Through the years, you try to find your own style; your own unique personality."
"I like writing for a specific record, because it can kind of shape the direction I want to go to."
Trivia
Cavalera is a fan of Brazilian football club Palmeiras.
In 1997, he sang in a TV commercial for Sprite in Brazil.
Max appears in the video game GTA IV as a DJ for the radio channel LCHC.
On August 16, 1996, his stepson, Dana Wells, was killed in a car accident at the age of 21 in Phoenix. At the time of his stepson's death, Max was in London while touring with Sepultura.
Several Soulfly songs give tribute to the death of his stepson. The songs are – Revengeance, Staystrong, Tree of Pain, Pain, First Commandment, and Bleed.
Cavalera earned most of his wealth from his music. Currently, he plays in heavy metal bands Killer Be Killed, Cavalera Conspiracy, and Soulfly. Max was also part of Sepultura. In addition, Cavalera makes some money from the sales of his autobiography. Therefore, Max Cavalera has an estimated net worth of $3.8 million.
Featured image source – © Guliver / Getty Images.
References

http://whatculture.com/max-cavalera-interview-soulfly-tribal-music-ritual
https://www.blabbermouth.net/max-cavalera-i-never-think-about-retirement/
https://www.kerrang.com/max-cavalera-sepultura-roots-inside-story-video/