List Of 11 Famous People Who Were In Band or Choir:
#1 Eva Longoria
Longoria is an American producer, model, movie actress, and designer. Eva landed her breakthrough role in 2004 as Gabrielle Solis on the television series "Desperate Housewives." She was also a high school drum major.
#2 Steven Tyler
Tyler is an American songwriter, musician, singer, actor, and former television music competition judge. Steven played in both marching and concert bands at Roosevelt High School in New York.
#3 Keri Hilson
Hilson is an American singer, vocal arranger, songwriter, and actress. When Keri was a kid, she began singing in a girl group called D'Signe.
In 2009, Hilson released her debut pop-oriented R&B studio album, entitled "In a Perfect World." The album sold more than 94,000 copies within 180 days and was certified as Gold by the Recording Industry Association of America.
#4 Vanessa Williams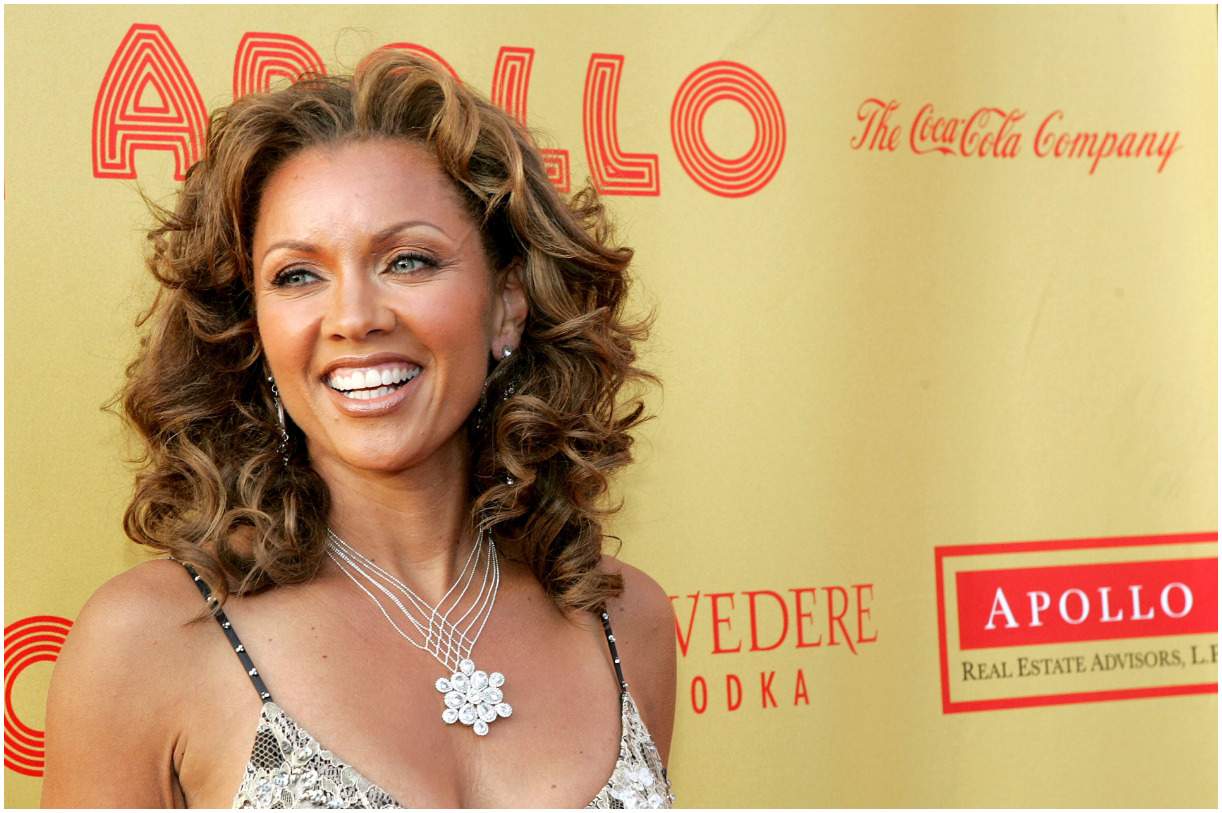 Williams is an actress and singer who is best known for her roles in television shows such as Ugly Betty and her Miss America scandal. She also played French Horn in her high school orchestra, marching band, and concert band.
In 1988, Vanessa released her debut studio album, titled – "The Right Stuff" whose title single saw moderate success before "Dreamin'" peaked at number 8 on the Billboard Hot 100 chart in the US.
On television, Williams starred in movies and mini-series like:
A Diva's Christmas Carol (2000);
The Courage to Love (2000);
Keep the Faith, Baby (2002);
Don Quixote (2000);
The Odyssey (1997);
Nothing Lasts Forever (1995);
ABC's revival of Bye Bye Birdie (1995);
The Jacksons: An American Dream (1992);
The Kid Who Loved Christmas (1990);
Stompin' at the Savoy (1992).
#5 Julia Roberts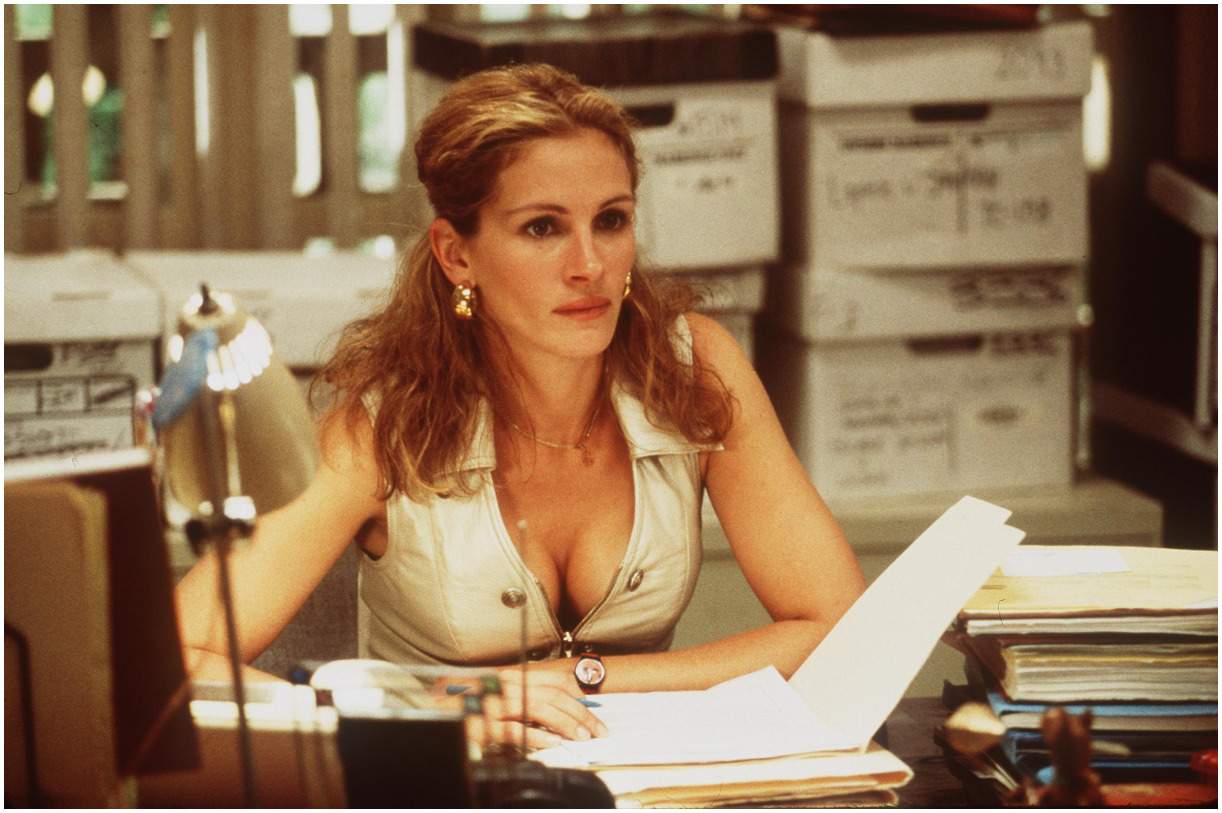 Roberts is an Academy Award-winning actress and one of Hollywood's top stars, known for films such as "Pretty Woman," "Steel Magnolias," and 'Erin Brockovich." She played the clarinet in her high school band in Georgia.
In 1989, she appeared with Dennis Hopper and her brother, Eric, in her first film, titled – Blood Red, that was about land disputes in 19th-century California. In the year of 1990, Julia co-starred with Richard Gere in the Cinderella-story "Pretty Woman."
In 2001, Roberts made headlines when she won an Oscar as a gutsy ex-beauty queen in "Erin Brockovich." The film, based on the true story of Erin Brockovich, a single mother who won a battle against corporate environmental offenders, earned Julia a 20-million-dollar salary.
#6 Halle Berry
Born to a white mother and black father, Halle grew up in Cleveland, Ohio. She played the flute in her high school band. Her most notable films include:
Monster's Ball (2001);
the James Bond movie Die Another Day (2002);
Things We Lost in the Fire (2007);
X-Men: The Last Stand (2006);
X-Men: Days of Future Past (2014);
X-Men (2000);
Their Eyes Were Watching God (2005);
Bullworth (1998).
In 1999, she won an acting Emmy when she produced and starred in the TV biopic "Introducing Dorothy Dandridge." In 2002, Berry became the first African American woman to win an Oscar Award for Best Actress.
#7 Samuel L. Jackson
Jackson was born on December 21, 1948, in Washington, D.C. He was raised in Chattanooga, Tennessee, under his grandmother's guidance. Samuel played the French horn and trumpet in the school orchestra and marching band in his early teens.
Samuel came to prominence in the early 1990s with films such as:
Jurassic Park (1993);
Goodfellas (1990);
True Romance (1993);
Jungle Fever (1991);
Amos & Andrew (1993);
Patriot Games (1992).
Jackson has provided his voice to television series, animated films, and video games, including the roles of:
Frank Tenpenny in the video game Grand Theft Auto: San Andreas (2004);
Afro Samurai in the anime television series Afro Samurai (2007);
Mace Windu in Star Wars: The Clone Wars (2008);
Lucius Best/Frozone in Pixar's film The Incredibles (2004).
#8 Macaulay Culkin
Culkin, born on August 26, 1980, in New York City, New York, USA, is one of the most famous American child stars. He is best known for his role as Kevin McCallister in the Christmas films Home Alone (1990), for which Culkin was nominated for a Golden Globe Award for Best Actor – Motion Picture Musical or Comedy.
He was in the group The Pizza Underground — a comedy rock band which mainly played parody songs by The Velvet Underground — from 2013 to 2018. On July 10, 2016, Macaulay revealed that The Pizza Underground was splitting up and their next album will be the last.
In 2003, after a relatively long absence from the public eye, he starred in "Party Monster," a true story about the rise and fall of a club promoter.
#9 Pink
She is an American songwriter, singer, and actress. At the age of 13, Pink was asked by a local DJ to sing back-up for his rap group, Schools of Thought. A short time later, Pink was discovered by a record executive and joined a female R&B group, Choice.
In 2000, her R&B-influenced debut studio album Can't Take Me Home was certified double-platinum in the US and spawned two Billboard Hot 100 top-ten songs: "Most Girls" and "There You Go."
In 2010, she released Greatest Hits… So Far!!, a compilation album that featured her hits "Raise Your Glass" and "F*ckin' Perfect."
READ MORE: People Whose Names Start With L
#10 Scarlett Johansson
Johansson is an actress who is best known for her work in films like 'The Nanny Diaries,' 'Lost in Translation,' 'The Avengers' 'Vicky Cristina Barcelona,' and 'Hitchcock.'
In 2015, she formed a musical group, titled – "The Singles," which consisted of the actress Este Haim from the group HAIM, Kendra Morris, Holly Miranda, and Julia Haltigan.
Johansson made her film debut at the age of 9, as John Ritter's character's daughter in the fantasy comedy North (1994). She also played Black Widow in Jon Favreau's Iron Man 2, a part of the Marvel Cinematic Universe.
READ MORE: Mike Chen Net Worth
#11 Zoe Kravitz
She is an American singer, actress, and model who is the daughter of actress Lisa Bonet and musician Lenny Kravitz. By the time Zoe was 16, she had founded her own band, named – "Elevator Fight."
In 2008, Kravitz completed work on Assassination of a High School President, alongside Bruce Willis. As an actress, she also starred in films like:
HBO's Big Little Lies;
Mad Max: Fury Road;
The Divergent Series;
X-Men: First Class.
Zoe has worked on beauty and fashion campaigns for Alexander Wang, Vera Wang, Calvin Klein, Alexis Bittar, and Balenciaga. Currently, Kravitz is the face of the new Vera Wang fragrance – "Rock Princess."
Featured image source – © Guliver / Getty Images.
References

https://www.imdb.com/name/nm2368789/
https://www.popsugar.co.uk/Zoe-Kravitz-Family-Pictures