Jerry Only (birth name – Jerry Caiafa) is an American vocalist and bassist for the horror-punk band – "The Misfits." Only was briefly a World Championship Wrestling cage match fighter.
Biography
He was born in Lodi, New Jersey, on April 21, 1959.
The Misfits
In 1977, just a few months of owning his new bass guitar (that was a present from his father), Only and Glenn Danzig co-created the band – "The Misfits."
Their name was taken from Marilyn Monroe's final film. During an interview, Jerry said:
"The name Misfits really applies to a lot of different things."
Only went on to say:
"To pay tribute to Marilyn Monroe and I think that was really cool. I think obviously she was an icon."
The official symbol of the group is a "Fiend Skull." It is an instantly recognizable symbol worldwide and has become a staple in pop culture. The symbol was painted on their leather jackets, equipment, and everything they could get their hands on.
The Misfits broke up in 1983.
After the original MISFITS disbanded, Glenn went on to form "SAMHAIN." Then, Glenn founded the band – "DANZIG."
Jerry and his brother Doyle Wolfgang von Frankenstein formed Kryst The Conqueror.
In 1995, Jerry reformed the band with Doyle, drummer Dr. Chud, and vocalist Michale Graves. In the same year, Jerry settled a legal battle out of court with Danzig. After the legal battle ended, they split the money on merchandising, while Jerry was allowed to keep the rights to the name of – "Misfits" (on a performing level).
In 2000, Michale and Chud left the group to form Graves. Doyle also left the band. They were replaced with:
Marky Ramone – on drums (formerly of The Ramones);
DC3 – on guitar;
Dez Cadena (formerly of Black Flag).
In early 2005, Ramone left the band, being replaced with drummer ROBO.
In 2009, the band released a single titled – "Land of the Dead." In 2011, they released an album called – "The Devil's Rain."
In 2013, they released another album entitled – "DEAD ALIVE!" This album was recorded live at several shows.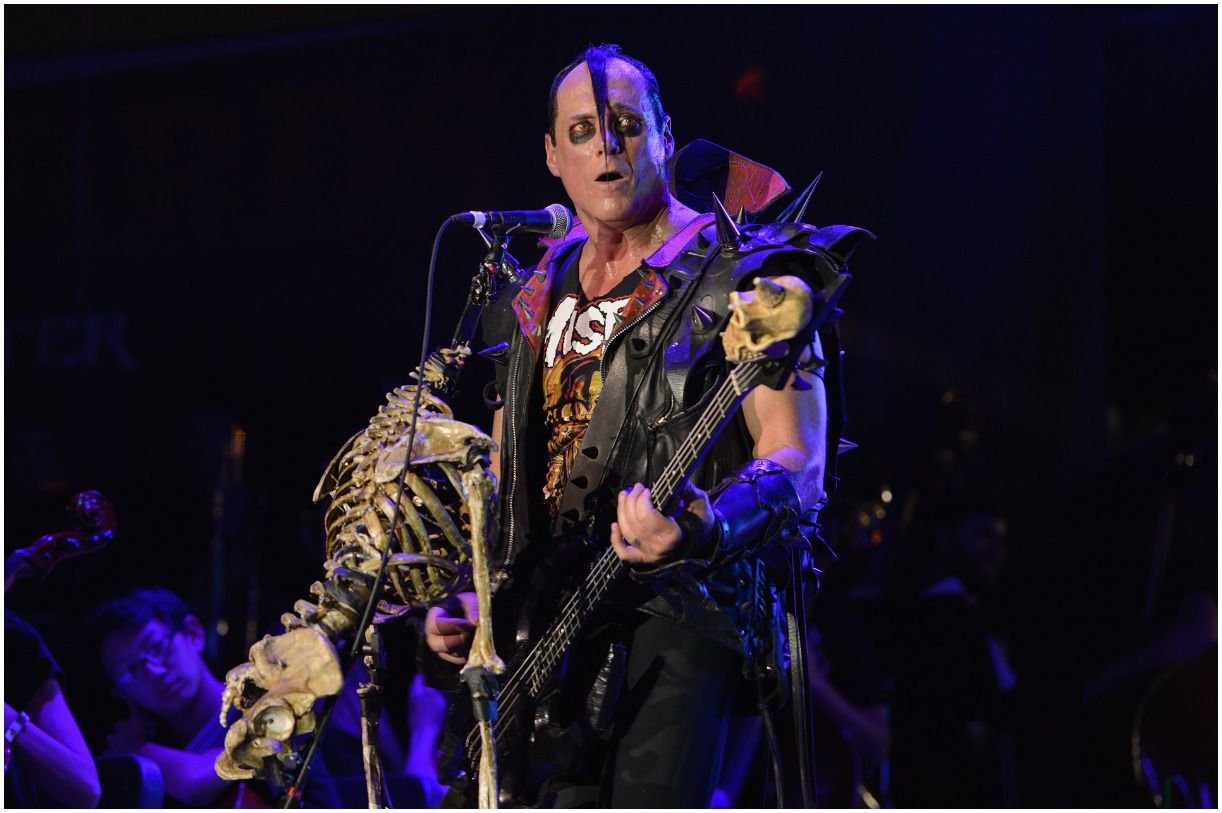 In September 2016, Jerry, Danzig, Doyle, second guitarist Acey Slade, and drummer Dave Lombardo reunited for a show at the Riot Fest, an annual 3-day music festival based in Chicago.
In December 2017, they reunited for two New Year's Eve shows in Las Vegas and Los Angeles. On May 19, 2018, they performed at the Prudential Center in Newark, New Jersey.
Only said:
"It was really good. Obviously, it's a new experience because we're all working together on a bigger level for the first time."
Children
In 2015, his son, Gerald Caiafa II, joined Misfits under the name Jerry Other.
Height
Only is 6′ 1″ (1.85 m) tall.
READ MORE: Shaun Morgan & Jordan Kirby
Quotes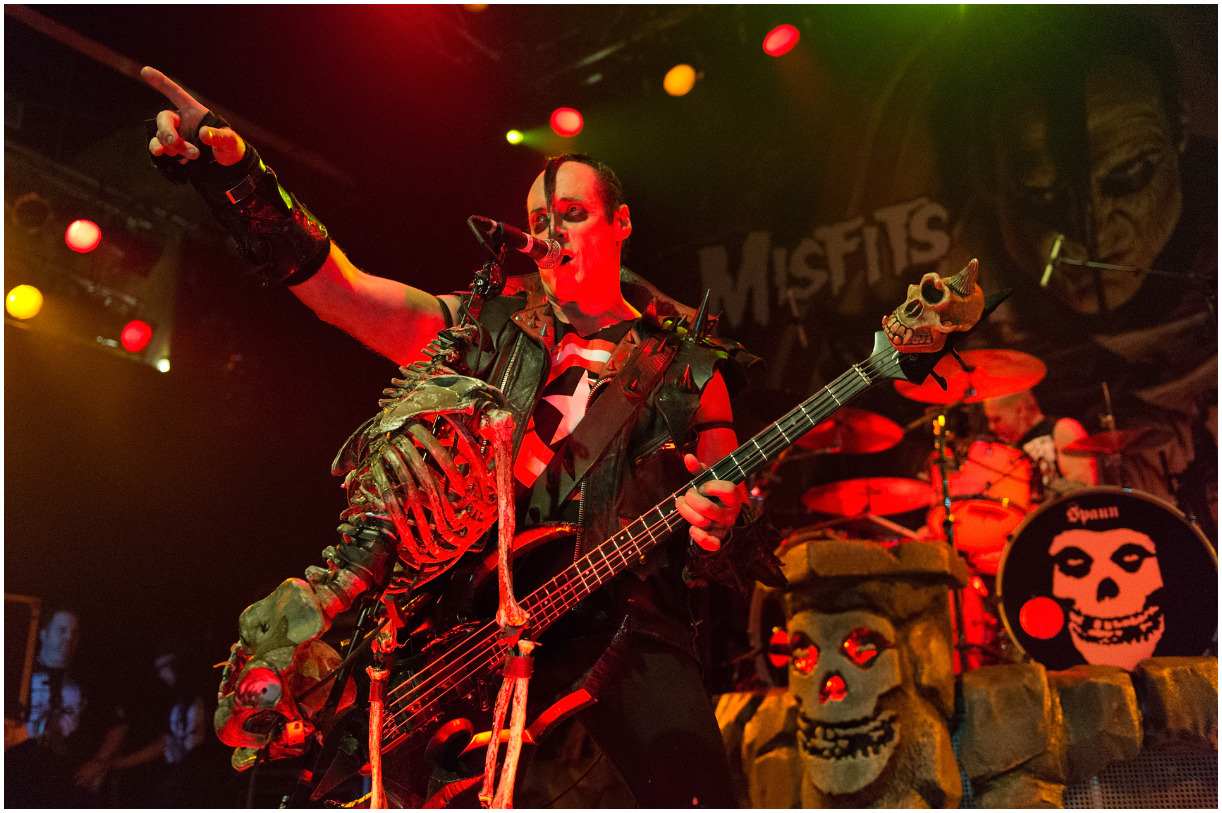 "Our image reflects our sound, and our music matches the monster we physically embody."
"I have to learn to control the animal instinct of attacking the mic for the leads vocals and hold back something that I am used to throwing out at full velocity."
"The last time we came to Europe, we got very very sick. Every day was a rainy day, now, it has been sunny every day."
"Misfits fans seeing Misfits stuff – it's always a fun thing for me."
"I'll put it to you this way. This music is real. This ain't some fabricated bullshit by some corporation."
"I grew up listening to all the oldies and always wanted to do them and I finally ran into a lineup of guys who were into the same thing as I was and they all wanted to do it."
READ MORE: Tom T. Hall Net Worth
Trivia
In the mid-2000s, he was a member of the punk rock "supergroup" Osaka Popstar.
In 1079, Jerry was one of the last people to see Sid Vicious on the night of his heroin overdose. Sid Vicious was a punk rock bassist and personality with Sex Pistols who was inducted into the Rock and Roll Hall of Fame.
His solo music was collected on the posthumous album Sid Sings. Sid died overdosed on heroin in his sleep.
During an interview, Jerry declared:
"Sid's mom and I made him dinner the night he died. We cooked bolognese spaghetti sauce for him."
Only continued:
"And then I helped her, because I was the only guy with a car. I had to take her to the morgue and to the coroner."
His brother – Doyle Wolfgang von Frankenstein – was his bandmate. At the age of sixteen, Doyle joined The Misfits, replacing Bobby Steele – the band's previous guitarist. Doyle later founded bands called "Gorgeous Frankenstein" and "Kryst the Conqueror."
In the World Championship Wrestling, Only was involved in an amazing steel cage match against Dr. Death, an American former collegiate football player, and professional wrestler. He won the Triple Crown Heavyweight Championship and the UWF World Heavyweight Championship.
Jerry won thanks to the distraction provided by his bandmates.
On May 6, 2014, Danzig had filed a lawsuit against Only, claiming that Jerry registered trademarks for everything Misfits-related in 2000 behind his back. In August 2014, the judge dismissed the case in favor of Jerry.
During an interview, Jerry said:
"We were never not friends. We were just adversaries."
Only later added:
"Larry Bird might not have liked Michael Jordan on the court, but when they go out to a bar they're cool."
They have announced a huge New York show for late 2019.
READ MORE: Is Johnny Rivers married?
Jerry Only – Net Worth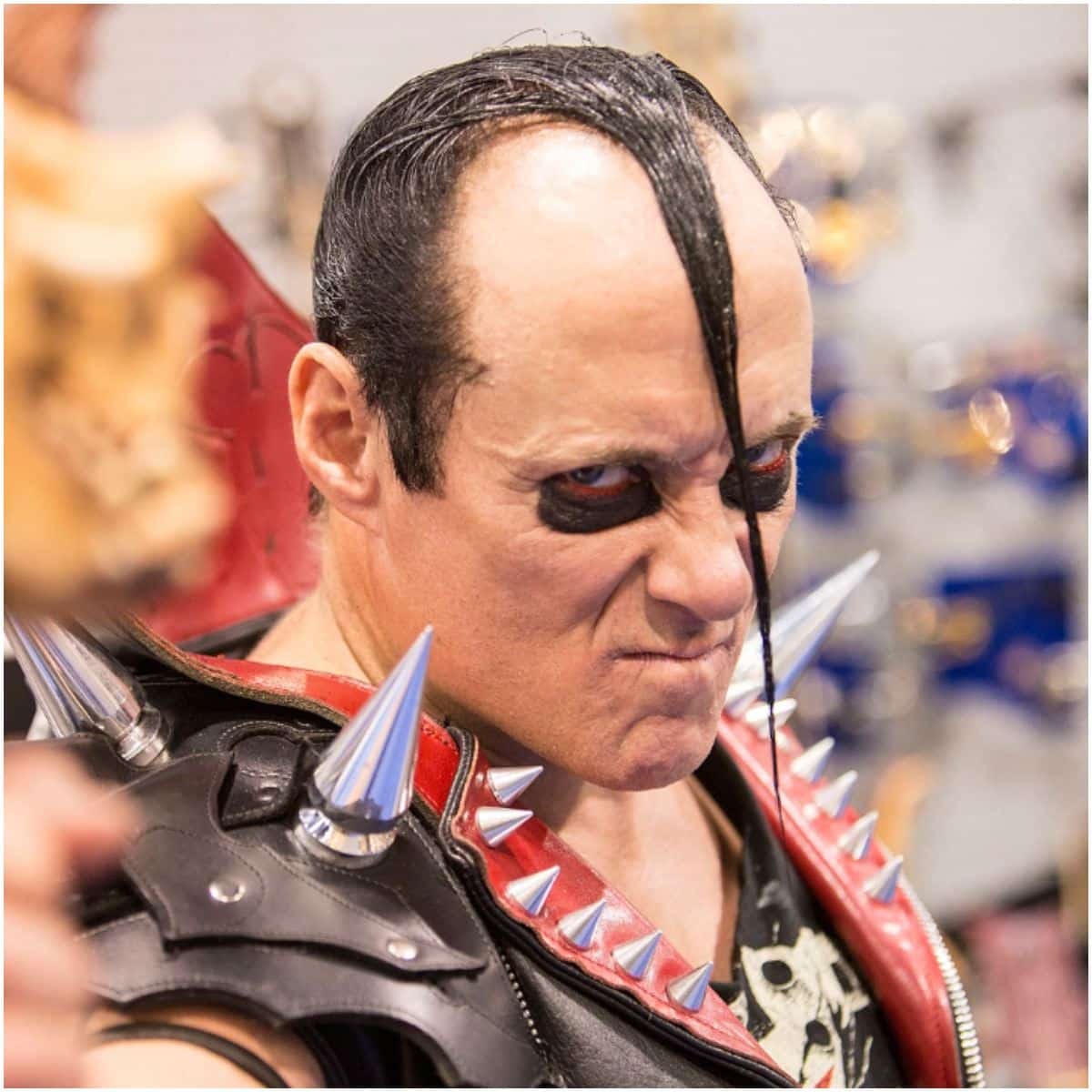 Only earned most of his money from concerts with his band as well as the royalties from their singles and albums.
In addition, his band has a popular YouTube channel that has more than 1.86 million subscribers.
Therefore, musician Jerry Only has an estimated net worth of $3.5 million.
Featured image source – © Guliver / Getty Images.
READ THIS NEXT: Kevin Parker Bio
References

https://www.rockhall.com/misfits-40th-anniversary-interview
https://www.kerrang.com/interview-with-misfits-jerry-only/
https://www.rollingstone.commisfits-jerry-only-doyle-talk-glenn-danzig