What are Jamie Vernon's net worth and salary — the producer of Joe Rogan's podcast?
Introduction
Jamie Vernon, also known as Young Jamie, is an American photographer and Twitch partner who is best known for being the producer of Joe Rogan Experience's podcast.
Biography
Vernon was born on January 5, 1983, in Ohio, USA.
His childhood thereafter surprisingly lacked his signature technological skillset.
Instead, Vernon traded production quality for performing arts.
Vernon had formed a band with his friends, all of whom shared a belief in their imminent stardom.
That opportunity seemed to come about when they had an unexpected opportunity: they were going to open for a tried-and-true band.
Mudvayne, a touring rock group, was on their way to their hometown, and Vernon's band had been selected to open for them.
Despite their local popularity, Vernon believed that they would not last long.
He left his band behind soon after their most prominent gig to seek greener pastures.
Vernon had no desire to forsake music altogether, however.
With renewed determination and an open schedule, he sought a means of studying audio recording.
That knowledge could allow him to stay adjacent to the music scene, even if only behind the scenes.
Those studies led him to enroll in an audio engineering course at Ohio State University.
Vernon's efforts provided him with a certificate in Communication and Media Studies after one year.
This newfound interest grew inside Vernon until he had to deepen his education.
Although it took him far from home, Vernon decided to study at Full Sail University in Winter Park, Florida.
With two more years of work, he walked out of that college with an Associate of Arts in Recording Arts Technology.
He had done the work and reaped the reward.
The only question that remained was: how would he put this newly acquired knowledge to use as a career?
Joe Rogan Experience
The onset of a new decade brought about an unforeseen opportunity that only Vernon could take advantage of.
In 2012, the Joe Rogan Experience – a podcast hosted by the comedian and UFC commentator of the same name – exploded in popularity.
The show won a tremendous award: "Best Comedy Podcast of 2012".
This recognition drew a wider audience that demanded more of Joe Rogan and his co-producer, Brian Redban.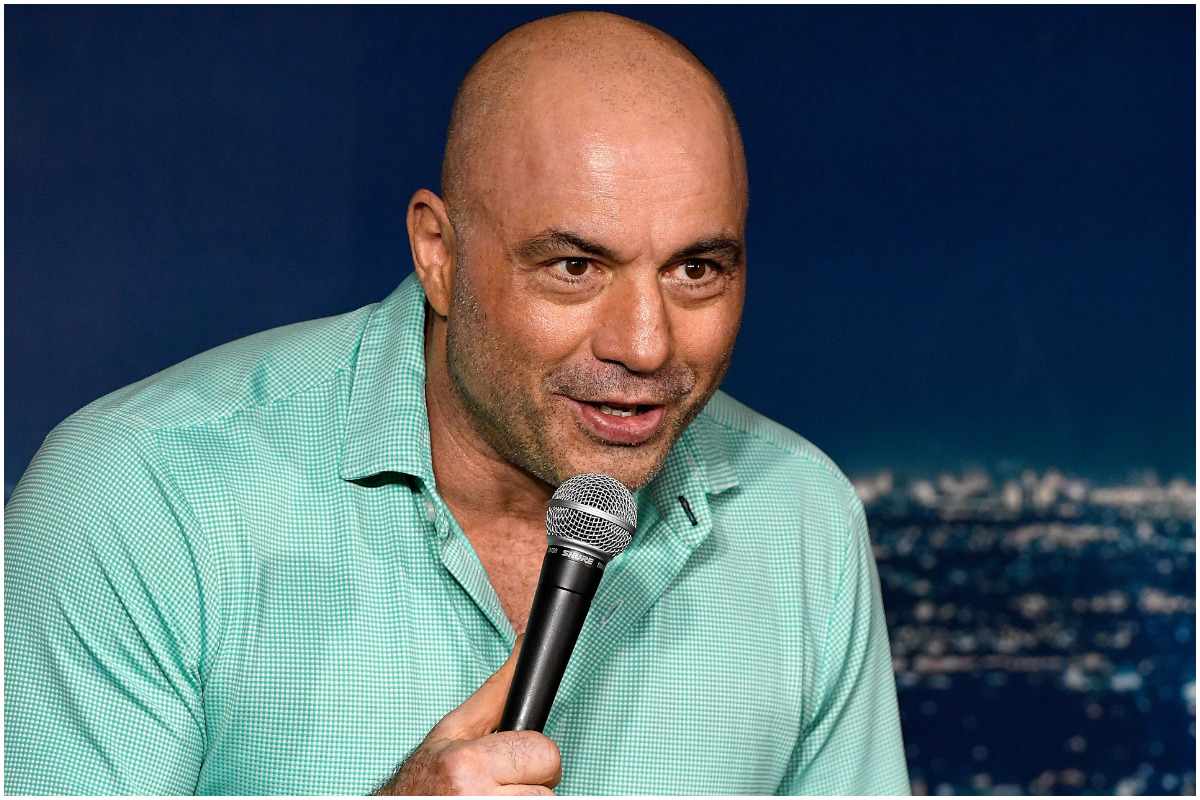 Rogan desired to meet their expectations and produce as much content as possible.
Redban, however, lacked the time or the expertise necessary to keep up with these new requirements.
Redban's inability led to heightened tensions behind the scenes and even on-air.
In a desperate attempt to salvage the production, Rogan sent out a call for those who could help the show.
One person answered his distress and won his trust: Jamie Vernon.
Vernon, who Rogan insisted on referring to as "Young Jamie," acted as the assistant producer under Redban's direction. However, Vernon's quick wit and lightning-fast typing speeds outshone Redban every time.
Redban departed from the show soon thereafter on amicable terms with the entire team.
The newly-titled co-producer "Young Jamie" quickly stole the hearts of fans with his tongue and his talent alike.
Rogan regularly incorporated Vernon into the show and even allowed him to host his own talking segments.
But his role would not stop with the podcast itself.
When the franchise expanded into a TV series, Vernon accepted his part as the lead producer once more.
He produced Joe Rogan Experience: Fight Companion from 2013-2015 and even appeared in eight episodes himself.
That wouldn't be the only show that Joe Rogan created, nor the only one Vernon would partake in.
Vernon lent his experience to 10 episodes of The Joe Rogan Experience: MMA Show in 2017 as well.
In 2020, Rogan signed a lucrative deal with Spotify. The deal is reportedly worth $100 million.
"Without the great young @jamievernon surely I would be lost," Joe Rogan wrote on his Instagram on December 3, 2020. Joe added: "All my new podcasts, audio, and video are now available exclusively on @spotify and 100% free."
PUBG
Jamie is a huge fan of PUBG (PlayerUnknown's Battlegrounds), an online multiplayer battle royale game that was published by PUBG Corporation.
In 2017, Vernon participated in Uproar's The Golden Chicken PUBG tournament, alongside UFC champion Demetrious Johnson.
When asked by PC Gamer if he had played in many competitive tournaments, he responded:
"Not recently. You're familiar with Dr DisRespect, right? I was also in the Blockbuster Video Game Championship in the early '90s, and made it pretty far."
Jamie went on to say:
"I'm not gonna claim a victory, but I did pretty well there."
READ MORE: Mark Manson Net Worth
Trivia
Jamie has photographed many celebrities, including:
Donald Glover;
Action Bronson;
Kid Cudi;
Jamie Vernon – Salary & Net Worth
Vernon earns most of his money from working for Joe Rogan's podcast.
So far, Jamie has served as the producer of 788 episodes of The Joe Rogan Experience. According to reports, Vernon's annual salary at JRE is around $150,000.
He's not limited to the money made through The Joe Rogan Experience, either.
Young Jamie has created his own brand, based on what fans love most about him.
His website, aptly entitled "YoungJamie," sells apparel featuring his likeness and catchphrases.
As a professional photographer, Vernon runs his own photography website featuring his shots and prints. Those interested can hire him for private sessions, though his prices depend entirely on the breadth of the task.
He promotes his merch with the help of his Instagram account. Vernon also sells merch on youngjamie.fancollab.com.
Therefore, Jamie Vernon has an estimated net worth of $700,000.
READ THIS NEXT: Who is Darcizzle Offshore?