Keke Wyatt (birth name – Ke'Tara Shavon Wyatt) is an American television personality and R&B singer who released her solo album "Soul Sista" in 2001. She also backed up Avant on his platinum-selling album "My Thoughts."
Biography
Wyatt was born on March 10, 1982, in Indianapolis, Indiana, USA, to Keever Wyatt II (a church organist) and Lorna Wyatt (a vocalist).
Her father is Cherokee and African American, while her mother is Caucasian.
Keke has four brothers.
Wyatt performed in public for the first time when she was 3 years old. At age 5, she performed at church. Keke said in an interview:
"My earliest musical memory was at church of course. I was 5 yrs old I think? My grandmother was singing and she looked at me and said 'Keke come here.'"
Wyatt went on to say:
"She just handed me the mic. She looked at me in my little eyes and said 'You can do it' and I have been doing it ever since."
Keke had recorded her first song at the age of 10.
Wyatt went to a high school in Indianapolis. During high school, the R&B singer was a member of the varsity wrestling team.
Debut Album
On November 13, 2001, she released her debut studio album, titled – "Soul Sista." It is certified gold by the Recording Industry Association of America for its shipments of over 500,000 copies within the US.
Soul Sista debuted at number 33 on the US Billboard 200. Its production and writing were credited to Steve Huff.
On December 4, 2001, Keke released the second single from Soul Sista, named – "Nothing in This World." It was released through MCA Records.
In 2009, she played a leading role in Love Over Board, a US-based nationally touring production.
On February 23, 2010, Wyatt released her second studio album, called – "Who Knew?" It contains material from her previously shelved albums Ghetto Rose and Emotional Rollercoaster. It charted #131 on the Billboard Hot 200. The album was released by Shanachie Records. Soulinstereo gave the album a 4-star rating out of 5.
On June 14, 2011, the American singer released her 3rd album, entitled – "Unbelievable." The album reached No. 48 on the R&B Albums chart. The album includes the song "Saturday Love", which features Ruben Studdard.
In 2013, Keke collaborated with Avant on their hit "You & I."
In the follow-up year, she made a cameo in American singer Faith Evans' music video "I Deserve It."
Also in 2014, she released an EP, titled "Ke'Ke'." The EP has sold over 25,000 copies in the US.
On April 22, 2016, Wyatt released her 4th album, called "Rated Love." It charted at number 80 on the Billboard Top Current Albums chart, number 19 on the Billboard's Top R&B/Hip-Hop Albums charts, and number 16 on the Billboard's Top Independent Album.
Rated Love was released by INgrooves and Aratek Entertainment via Universal Music Group. Sexy Song was released as Rated Love's lead single on November 20, 2015.
R&B Divas: Atlanta
In 2017, Keke starred as a cast member in R&B Divas: Atlanta, a reality TV series that premiered on August 20, 2012. R&B Divas: Atlanta offers an inside look at how the award-winning singers balance their personal lives and music careers.
YouTube
Wyatt started her YouTube channel on May 16, 2013. Currently, the channel has over 56 million views and more than 281,000 subscribers.
Husband
In 2000, Keke Wyatt married Rahmat Morton, her road manager. At the time, she was eighteen.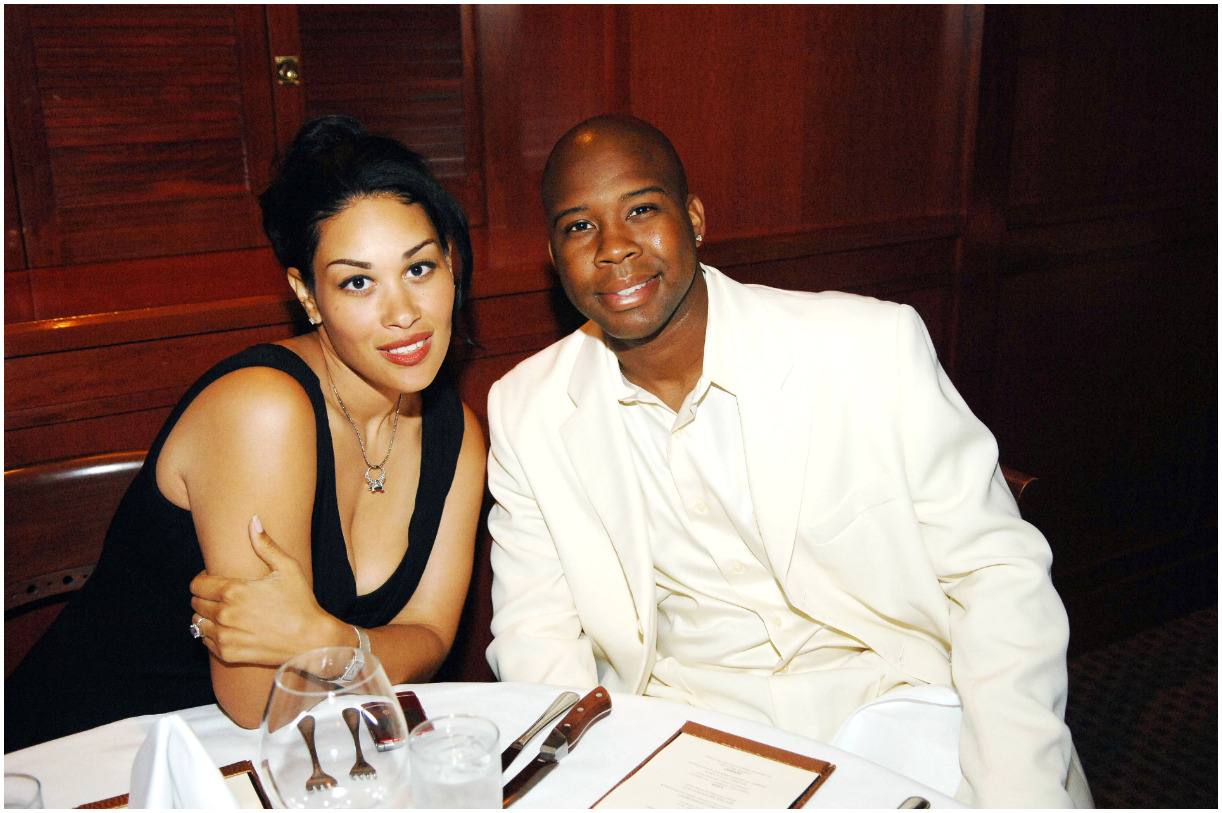 On December 25, 2001, the police responded to a domestic violence call. The police officer found Morton with stab wounds on his hands, arms, and chest. Keke said she attacked her husband to defend her children and herself. The singer said in a later interview:
"I had a marriage where there was domestic violence going on and I did stab the guy, but I was trying to save my life."
Wyatt later added:
"When you're in that situation and you know you have a baby in the other room and the last thing you want to do is let your baby walk in on a dead mommy, you're going to do whatever it takes."
Keke and Morton divorced in 2009.
In 2010, Wyatt married Michael Ford, an ordained minister who also appeared in R&B Divas.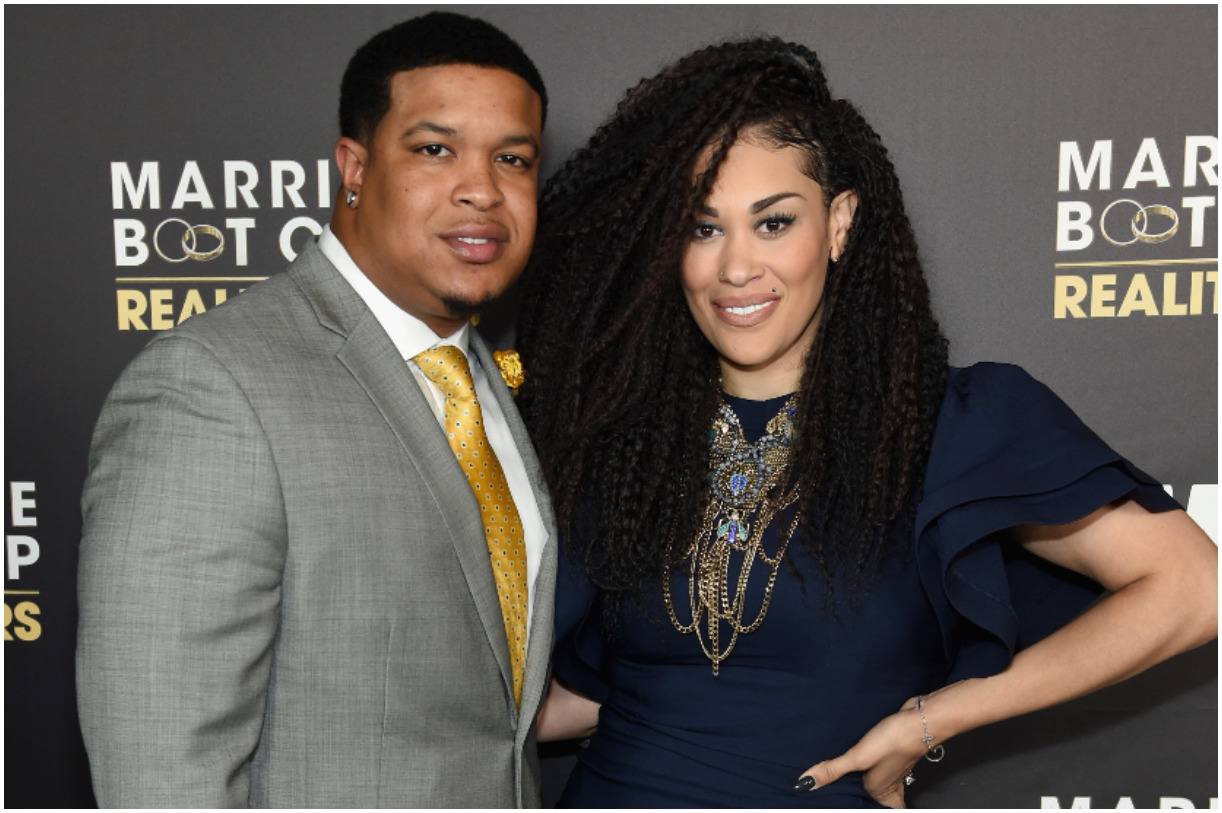 In 2017, it was reported that Ford asked for a divorce while Keke was 8 months pregnant. In addition, Wyatt was dealing with her son's cancer diagnosis. She said:
"Wanna know something America, when you eight months pregnant, you got a child sick – in and out of the hospital and your husband got the nerve to tell you that he wants a divorce, because he says that you're an emotional wreck."
Michael Ford declared:
"For over seven years I have been Keke's husband, backbone, friend, confidant, and support system."
Ford continued:
"I have loved, raised, supported, and cared for every child in our family (biological or not), including our son who is currently battling leukemia."
Michael added:
"I will continue to be that person and do all of these things, but I will not be her husband."
The couple divorced in 2017.
In October 2018, Keke married Zachariah Darring, an American businessman.
She said about Darring:
"This man will never tell me, 'Oh I'm tired of dealing with you. You're pregnant."
Keke went on to say:
"I'm tired of dealing with this cancer. I can't deal with you, your mouth no more."
READ MORE: Blind Fury (rapper) Net Worth
Children
Keke and Morton have three children.
She was pregnant with her 4th child by the end of the marriage with Morton, however, Keke suffered a stillbirth.
Also, Wyatt and Michael Ford have four children, Kernar Ford, Wyatt Ford, Ke'Yoshi Bella Ford, and Kendall Miguel Ford.
On January 6, 2020, her son (named – Ke'Riah Darring) with Zackariah was born.
She wrote on her Instagram account:
"My husband Zackariah and I are blessed to welcome our beautiful and healthy 7lb 11ounce son, Ke'Riah Darring."
READ MORE: Lajon Witherspoon Net Worth
Quotes
"It can be difficult, but when you love something and are passionate about it, it's not really that hard."
"If I was mentally crazy I wouldn't be allowed to have all these children."
"I can be aggressive sometimes now, because of being hurt physically, there's a fear where you put a wall up."
"I'm really getting to the point where I honestly don't care what people think."
"Either you leave or you stay and are miserable and continually put your life at risk."
"Pray and seek God. He'll be your friend. You ain't gotta worry about all these people."
Trivia
She has served as a spokesperson for the National Coalition Against Domestic Violence.
Keke Wyatt – Net Worth
Wyatt earned most of her wealth from her music. So far, she has released five studio albums (Keke Covers, Rated Love, Unbelievable, Who Knew?, and Soul Sista) and one EP (Ke'Ke). Therefore, R&B singer Keke Wyatt has an estimated net worth of $5.5 million.
Featured image source – © Guliver / Getty Images.
READ THIS NEXT
References

https://www.kiro7.com/singer-keke-wyatt-reveals-child-cancer
https://www.vibe.com/keke-wyatt-pregnant-with-tenth-child
https://www.yourtango.com/keke-wyatt-new-details-singer