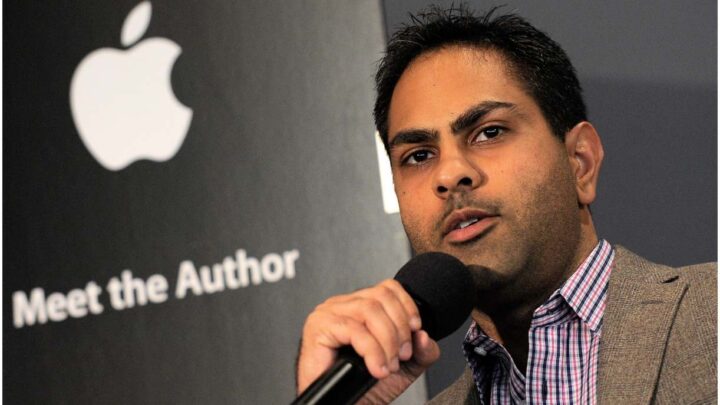 Ramit Sethi (pronounced Ruh-MEET Say-tee) is the founder of GrowthLab.com and of IWillTeachYouToBeRich.com.
He has been dubbed the "new finance guru on the block" by Fortune Magazine.
Biography
Sethi was born on June 30, 1982, in California, USA.
Ramit attended Bella Vista High School in Fair Oaks, California.
In 2004, Sethi graduated from Stanford University with a Bachelor of Arts. He said about his time in college:
"In college, some of my favorite classes were on lying and deception, love and relationships, and technology and ethics."
In 2005, Ramit received a Master of Arts in Sociology from Stanford.
From April 2005 to September 2006, he worked as a consultant at Omidyar Network.
I Will Teach You To Be Rich
In 2004, he started his website IWillTeachYouToBeRich.com on which he offers practical advice on how we can live rich lives right now.
He said for Mint:
"I started the site when I was in college. The back story is pretty interesting."
The entrepreneur went on to say:
"Since I came from a middle-class family, I had to pay my way through college, so I ended up applying for around 65 scholarships."
Ramit later added:
"When I got my first scholarship check, I invested it in the stock market – and immediately lost half my money."
His website has over 35,000 premium customers, 415,000 newsletter subscribers, and more than 1 million monthly readers.
YouTube
On January 24, 2007, Ramit started his YouTube channel (I Will Teach You To Be Rich), which has earned over 191,000 subscribers. He has another channel (GrowthLab), that has more than 26,000 subscribers.
Books
In 2009, he published a book, titled – "I Will Teach You to Be Rich."
In 2018, Ramit wrote a book, named – "Your Move: The Underdog's Guide to Building Your Business." In the book, Sethi details how he has grown his company into an 8-figure-a-year business.
Tips For Success
Here are several tips of success from Ramit:
Automate everything you can (like – investments or credit card payments), so you can use your energy and time on other things that matter to you. He said fo Trello:
"We use Zoom for video calls and Zapier to automate a ton of tasks we'd waste hours doing manually."
Invest at least 10 percent in long-term retirement investments.
Save money for your children's education.
Create good food habits for you and your children.
Take action now. He said:
"The single most important factor to getting rich is getting started, not being the smartest person in the room."
Cut costs on the things you don't love, but spend extravagantly on the things you do. Ramit once said:
"There is a limit to how much you can cut but there is no limit to how much you can earn."
When applying for a job, do not name the salary you expect to receive. He explained for Market Place:
"You can say, 'You know what, I'm sure that we can find a number that works for both of us."
Sethi continued:
"'I'm very interested in the position. I would love to know how I can contribute to the organization.' Let them make the first move."
Keep your savings and checking at two different banks.
Wife
In 2018, he married Cassandra Sethi. Later, Ramit tweeted:
"A huge thank-you to our friends and family for joining us to celebrate this new chapter in our lives together."
The American author also wrote:
"And of course, to my wife, Cass. I love you and I can't wait to spend our lives together."
The couple had a 6 weeks honeymoon – they traveled across four countries and three continents.
Quotes
"My advice is before committing to a lifestyle that you lock yourself into, try it out once and see if you like it."
"It's not that hard. It's not a mystery. It's not magic. It's just math. It's totally, totally understandable."
"I don't believe in lecturing you about saving $3 on lattes."
"I focus a lot more time on finding people who are better than me at certain things, and then I give them a voice."
"Clearly I still have a lot to learn."
"A rich life is lived outside the spreadsheet."
"My definition of a Rich Life has changed over time."
"Why do you want to be rich? What do you want to do with your wealth?"
READ MORE: Agnes Hailstone Biography
Trivia
He is a good friend of Tim Ferriss. Tim said about Sethi:
"There are a handful of people who are very analytical and good at testing and have, almost as a side effect, built these personal brands. Ramit is one."
In 2015, Ramit raised more than $350,000 for Pencils of Promise, a non-profit organization with education programs in Ghana, Guatemala, and Laos.
He was featured in:
CNBC;
Forbes Magazine;
PBS;
The Wall Street Journal;
Fox Business;
NPR;
ABC News.
READ MORE: Angel del Villar Net Worth
Ramit Sethi – Net Worth
Sethi earns most of his wealth from being a full-time blogger. He has several websites including iwillteachyoutoberich.com and GrowthLab.com. He is also a co-founder of PBworks, a commercial wiki website.
His websites typically make money from selling online courses. Some of the courses are – Behind the Sales Page, Mental Mastery, Delegate and Done, Teach Yourself Anything, Find Your Dream Job, How to Talk to Anybody, 1K on the Side, Success Triggers, Call to Action, The Finishers Formula, Zero to Launch, 50 Proven Email Scripts, Overnight Resume Makeover, and Instant Network.
Moreover, Ramit makes a good amount of money from selling his books, especially on Amazon. For example, I Will Teach You to Be Rich has 4.7 stars from 968 ratings. Your Move has 348 ratings. According to Ramit, his company makes 8 figures per year. Therefore, entrepreneur Ramit Sethi has an estimated net worth of $20 million.
Featured image source – © Guliver / Getty Images.
READ THIS NEXT