Richard Fortus is an American musical contributor to popular rock bands and session guitarist. He is also a member of Guns N' Roses.
Slash, a British–American musician and songwriter, said about working with Fortus:
"He and I complement each other really well. I think Rich has brought out some of my best guitar playing, just playing with him, because he's so accomplished technically and all that."
Biography
He was born on November 17, 1966.
Fortus began learning the violin at 4 years old. At age five, he started to play the drums.
Richard studied at Southern Illinois University and at the Conservatory of the Arts in St. Louis.
In 1984, he founded the band "The Eyes." The band released one album, titled – "Straight to Goodbye." They went on tour in the United States to promote their album. The band also opened for The Psychedelic Furs (an English rock band founded in London in February 1977).
In 1992, Richard formed Love Spit Love with Frank Ferrer and Richard Butler.
He was also in a group named – "Honky Toast" with bassist E.Z. Bake, singer Eric J. Toast, and Frank Ferrer. In 1999, "Honky Toast" released one album, titled – "Watcha Gonna Do Honky?"
Guns N' Roses
In 2001, Richard became a member of Guns N' Roses, replacing Paul Tobias. A 2001 concert in Las Vegas was Tobias' last appearance as a band member of Guns N' Roses.
Axl Rose declared about Fortus:
"We're fortunate to have found Richard who has this vibe, kind of like Izzy [Stradlin], but with amazing feel. The first thing I heard Richard play was the beginning of 'Stray Cat Blues' by the [Rolling] Stones and he did it with the right feel."
Rose went on to say: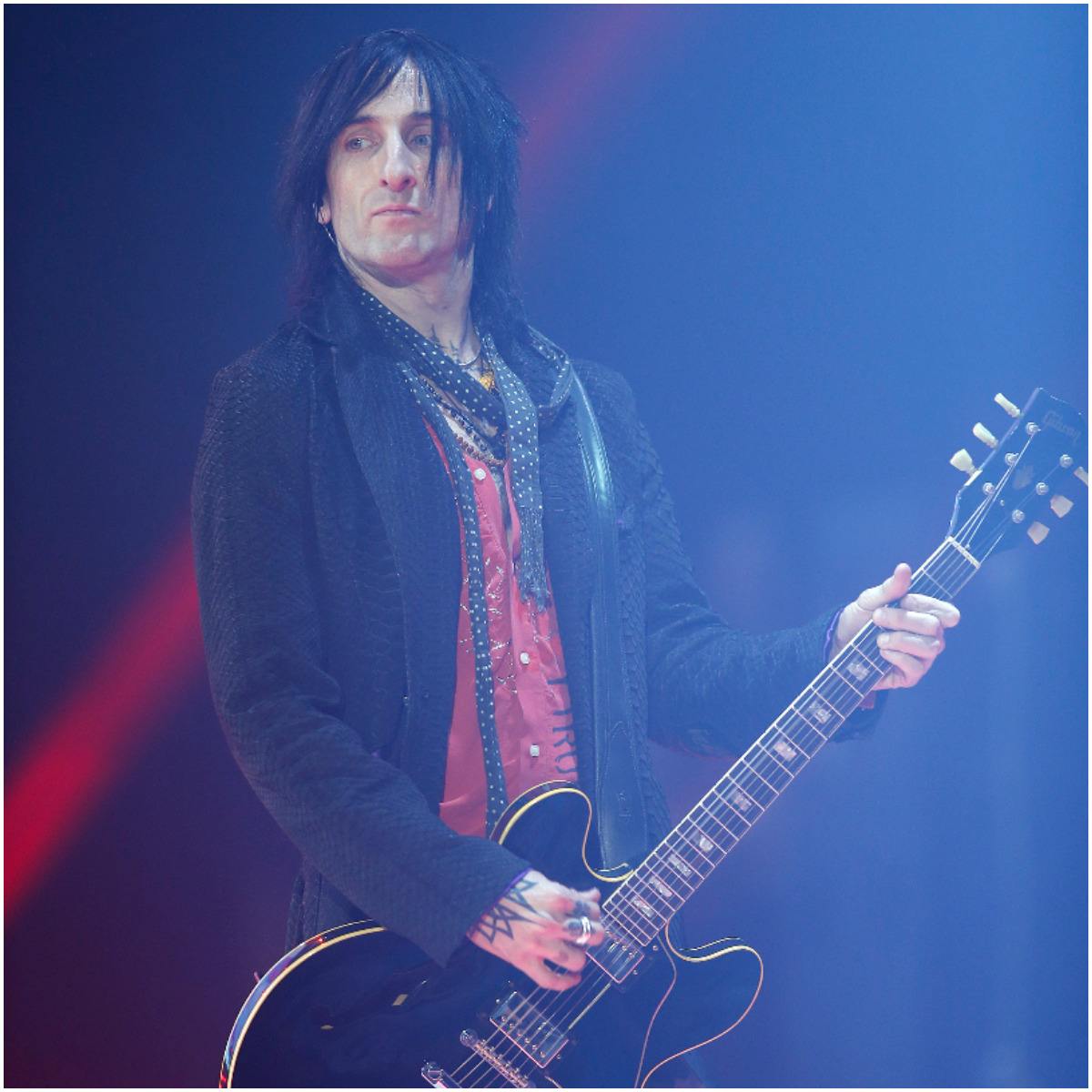 "Richard likes to play rhythm. He's an amazing lead player and very technically skilled. He really likes the pocket that Brain sets, and the two of them click with Tommy [Stinson], so we finally have the real deal rhythm section, as Richard is a proven professional."
Axl continued:
"Basically, Richard's the guy that we always were looking for. I think that we'll go on to write some very interesting things with Richard and he's already done some rhythm work and some leads on the album."
Since 2002, Richard has been present at every tour of Guns N' Roses, most recently at the Not in This Lifetime… Tour (a concert tour that spanned from April 1, 2016, to November 2, 2019), playing alongside classic era members Duff McKagan and Slash.
In Guns N' Roses, he plays both rhythm and occasional lead guitar.
In 2016, he said:
"I've been playing with Guns N' Roses for like 15 years now, and it's been an incredible experience. And the work ethic that these guys have is amazing."
Richard also said:
"And I think I've rehearsed more in this last year with that band than I have in the previous 14 years put together. It's been really intense and very focused and a great learning experience, as well as a great honor, to play with those guys."
In 2011, he joined Thin Lizzy as lead guitarist. Thin Lizzy is a hard rock band formed in Dublin, Ireland in 1969. They are a major inspiration for modern heavy metal bands like:
Testament;
Mastodon;
Alice in Chains;
Metallica.
In 2013, Richard joined the Dead Daisies with Guns N' Roses bandmates Dizzy Reed and Frank Ferrer as well as the likes of Dave Lowy and Jon Stevens.
In December 2018, Fortus said during a podcast that a new Guns N' Roses album could be released in the near future, most likely before the end of 2019.
He also said:
"Slash is on tour right now."
Richard added: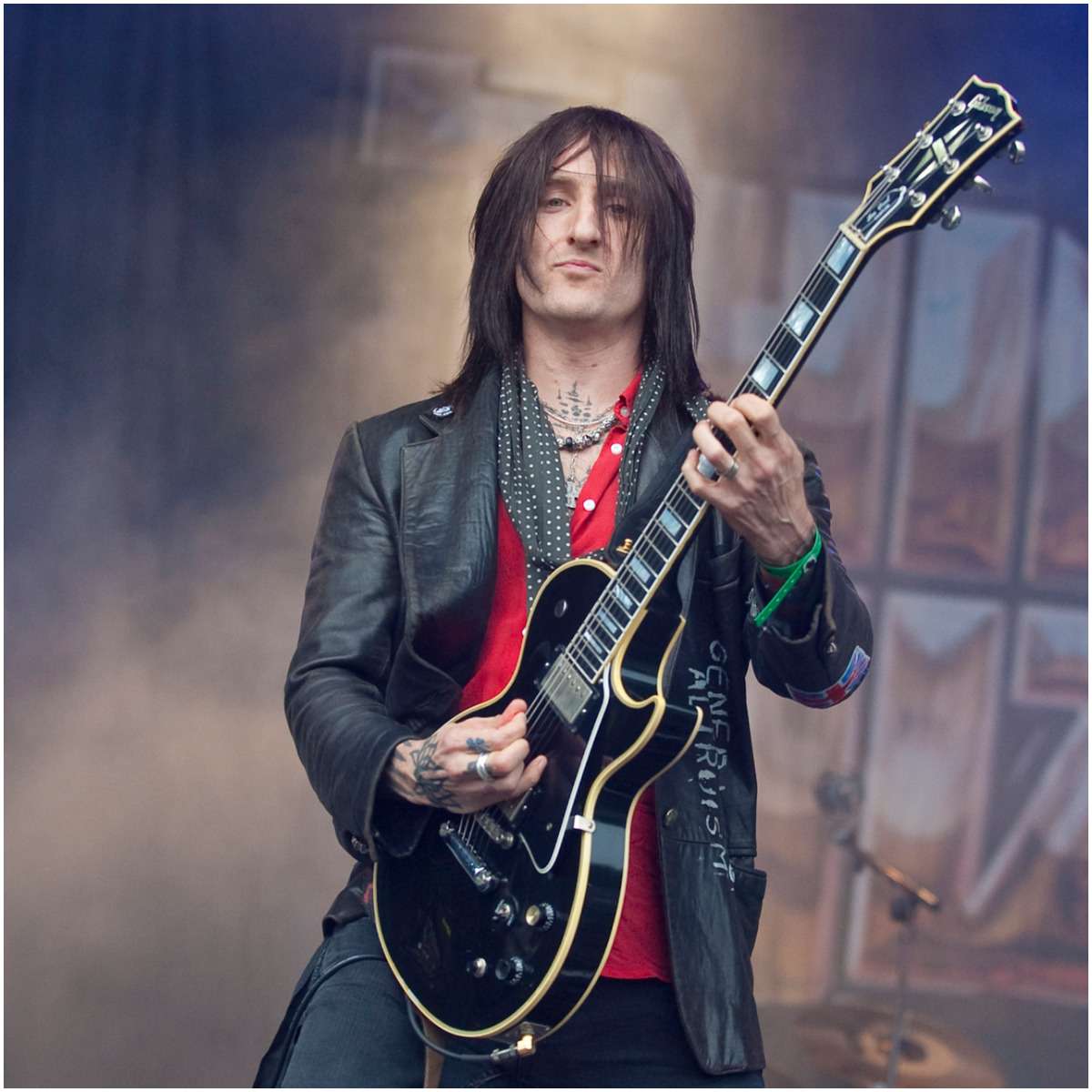 "Once he gets back from that, we're going to get some more recording done and hopefully get an album out soon – and then we'll get back to touring."
Wife
Richard Fortus was romantically involved (possibly married) with Jen Fortus.
On December 10, 2016, Richard married a lawyer named Stephanie Howlett.
She said:
"It was the most natural thing in the world to me. I didn't have to search my soul."
Howlett went on to say:
"I'm getting married, he has children who have his name — I thought, I'd like that sort of completeness. I didn't really give it a second thought."
The wedding took place in front of 25 of the couple's closest friends, at the Basso restaurant in St. Louis, Missouri.
When asked about honeymoon plans, Stephanie Howlett responded:
"We spent about 10 days together in Brazil in October, and Richard has been on the road on tour since September."
Howlett continued:
"So Richard wanted to enjoy some time at home."
Children
On November 5, 2005, Jen gave birth to a daughter named – Paisley Piper Fortus. On January 6, 2008, she gave birth to a 2nd child, named – Clover Blue Fortus.
Richard said about his oldest daughter:
"It's a serious job to keep ahead of her. Seriously, she absorbs stuff so quickly that we're constantly trying to keep a little bit ahead of her."
Quotes
"When you're around somebody that talks a lot, you tend to not talk that much, like, sit back and listen more."
"Jeff Beck was huge to me, and, I mean, he's still huge to me."
"Music is a vocabulary, you know, it's a language, just like communicating with someone."
Trivia
He provided guitar for former Guns N' Roses and The Replacements' bassist Tommy Stinson's two solo albums.
When asked about why he refuses to make a solo album, he responded:
"Oh no, I wouldn't do a solo album. Who would buy it? No point to do that. I like working with other people."
Richard has collaborated with Lásse Kvernmo.
Fortus earned most of his wealth from being part of Guns N' Roses. In addition, Richard was part of other bands and he has collaborated with other artists. Therefore, Richard Fortus has an estimated net worth of $9.75 million.
Featured image source – © Guliver / Getty Images.
READ THIS NEXT: Whop is Johnny Rodriguez?
References

https://gnrcentral.com/2018/09/08/slash-talks-richard-fortus/
https://glidemagazine.com/20543/richard-fortus-of-guns-n-roses/
https://www.riverfronttimes.com/married-to-a-rock-star-stephanie-howlett