Scotty Sire is an American former Viner, YouTuber, comedian, entrepreneur, and musician.
His debut album, Ruin Your Party, was released in 2018.
Biography
He was born on April 1, 1992, in Newport Beach, California, USA, as Scott Glen Sire.
His father is Irish, while his mother is Lebanese.
Sire has four brothers, named Dorian, Lukas, Kevin, and Davey.
Scotty's first job was doing construction for his father. Sire left this job to become a bartender.
He first gained fame on the 6-second video making app Vine. On the platform, Sire collaborated with Gabbie Hanna, Darius Benson, Toddy Smith, David Dobrik, and Gary Rojas.
In May of 2015, Scotty passed the 2 million follower mark on Vine.
After Vine went bust in late 2016, Sire started to upload videos on YouTube.
As of January 2021, his YouTube channel has more than 2.99 million subscribers.
He is part of David Dobrik's Vlog Squad. "We all met naturally, connecting at events or through other mutual friends we had," he told J-14 about his meeting with the Vlog Squad members. He continued: "We bonded really quickly, and the rest is history."
In 2017, Sire made guest appearances in the TV series "Not Too Deep with Grace Helbig" and "Fox Tossing."
Debut Album
In October 2018, Sire released his debut album, titled – "Ruin Your Party."
The album peaked at No. 7 on the iTunes pop charts.
"With this album, I hope to prove myself as a true artist, musician, and composer – not just someone who creates 'YouTube music,'" Scotty said.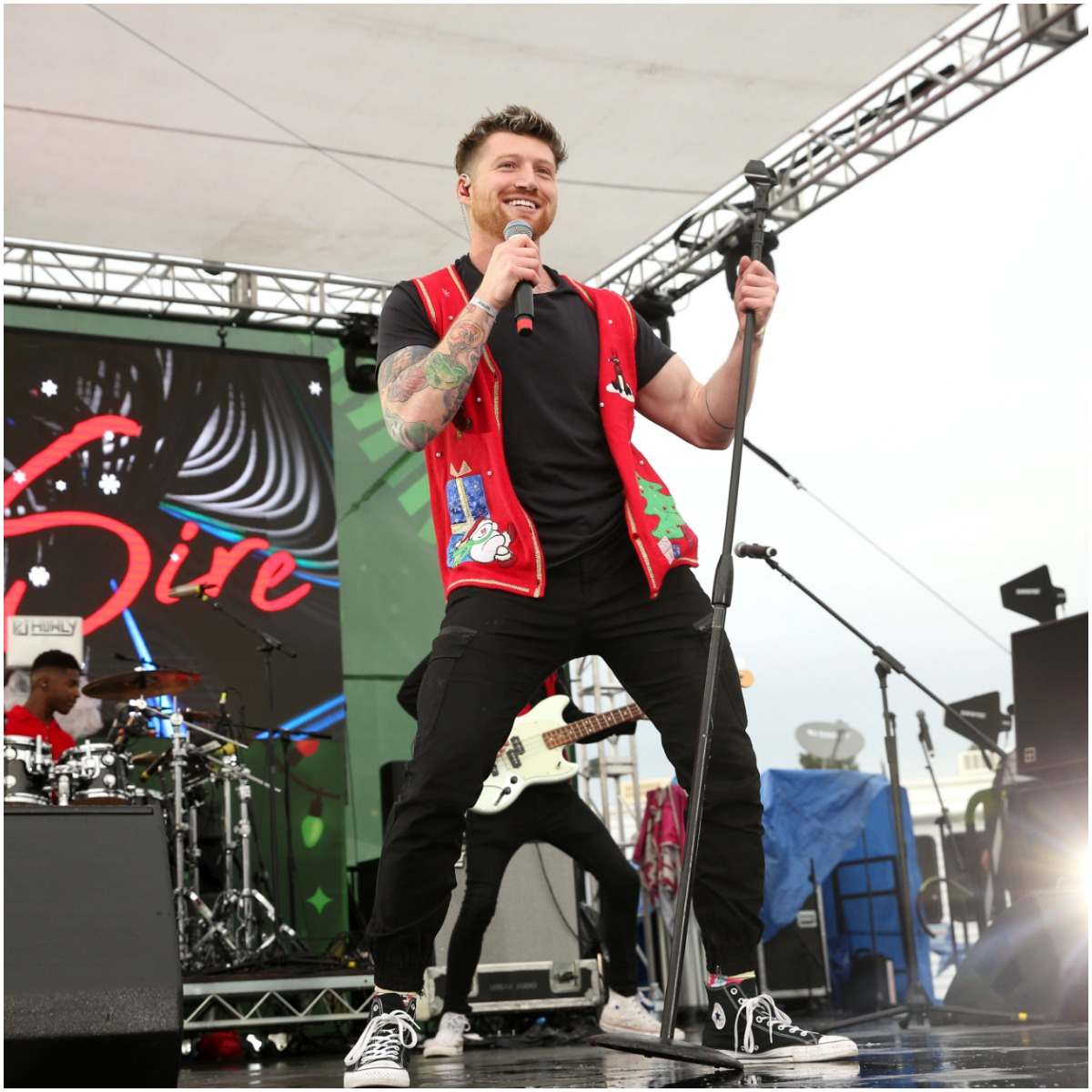 "My following on YouTube and the people who support my YouTube videos are the reason my music is successful," Sire commented in an interview.
In the same month, he partnered with AT&T on a YouTube series called "The Bright Fight" to raise awareness of cyberbullying, body positivity, and environmentalism.
In 2019, Sire released his second album, called – "What's Going On." Bruce Wiegner was the one who produced it.
The single, "Men Are Trash," was released on April 20, 2020.
READ MORE: Who is Jeff Wittek's girlfriend?
Girlfriend
In 2015, Scotty Sire started to date social media influencer, Kristen McAtee.
The two first met during the Coachella festival in 2015.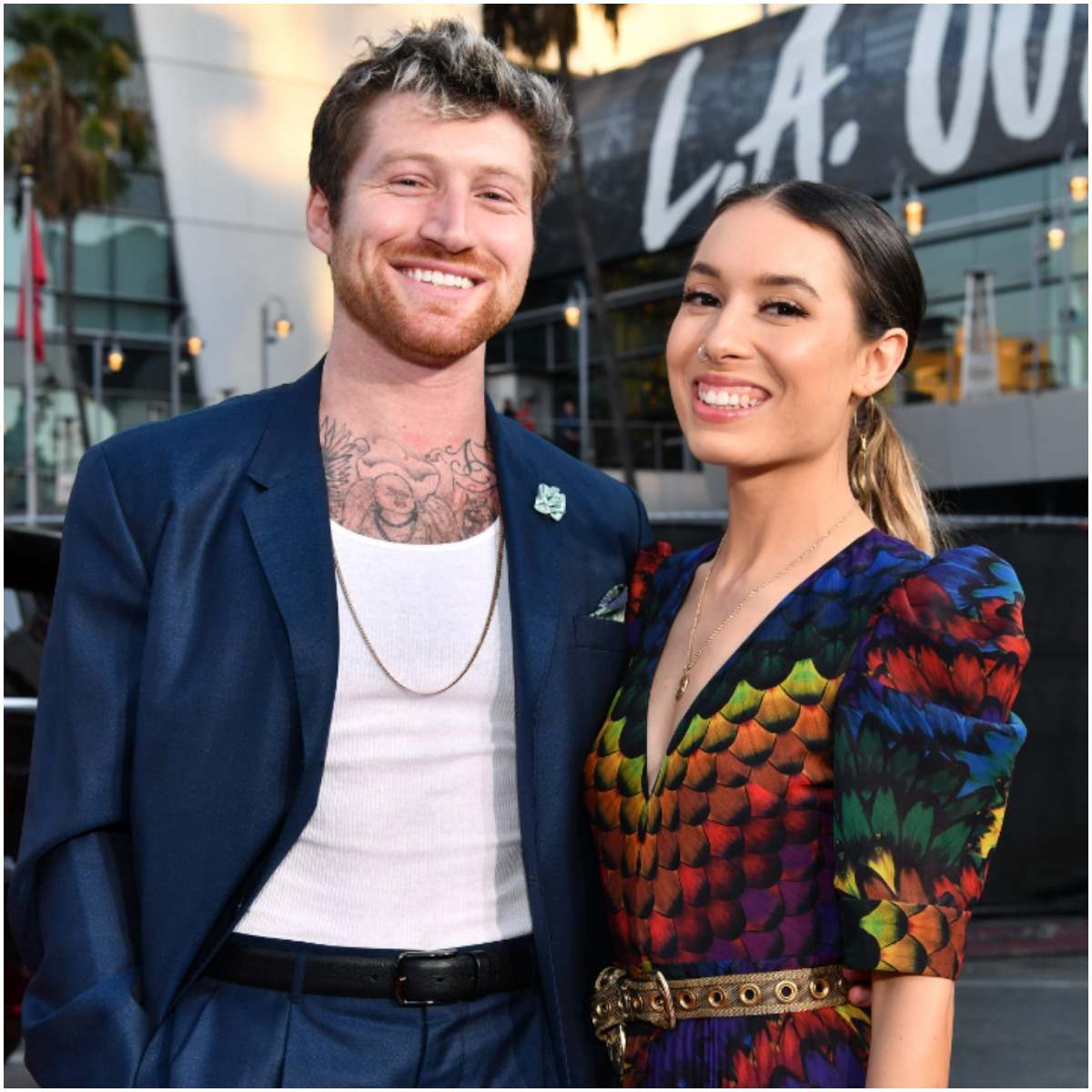 Note – Kristen McAtee has more than 1.3 million followers on Instagram. She earned a degree in merchandise marketing from the Fashion Institute of Design & Merchandising in 2015.
Scotty and Kristen broke up in February 2020. "There is no right way to do this… but we broke up," Kristen said in a video titled, "we broke up."
"Yeah, we broke up. We decided when we were moving into a new place that we need to take a look at our relationship and maybe be separated," Scotty chipped in. He also said: "We both agree that this is the right decision for us, it's difficult, but we know it's the right thing."
Sire is currently dating Jac Anderson, an Instagram model who has garnered more than 305,000 followers on the platform.
On October 3, 2020, Scotty and Jac made their relationship official during a video titled, "Surprising Girlfriend with Dream Living Room!"
Height
Scotty Sire is 6′ (1.83 m) tall. Sire tweeted on August 14, 2020: "thought I was 6' tall for the last 10 years of my life. Just measured, and I'm only 5'11 and a half."
Quotes
"I just woke up, and I already can't wait for the day to be over."
"Life is tough. It's really easy to get down on yourself or feel like you don't fit in."
"How do I oversleep every day and somehow still not get enough sleep."
"I spend so much time listening to my own songs to memorize lyrics."
READ MORE: MatPat Net Worth
Trivia
Sire got his first tattoo of many when he was 18 years old. "I am the Vlog Squad's most tattooed member," he said in September 2018. He also told InkedMag: "It's a huge bear on my side, which has a four-leaf clover, a CD eyepatch, a fish with legs, an anchor and a chain that says 'The Kids Want Techno,' on it."
"Tattoos are great conversation starters, which is why I regret getting any," he tweeted in July 2020.
The influencer says he works out daily. "I like working out. I like looking good. It makes me feel good."
Jim Carrey was Sire's inspiration for becoming an entertainer. "I remember reading something about Jim Carrey being a really a shy kid, and so he was kind of an idol for me because he was such a great actor," Scotty said.
Scotty Sire – Net Worth
Sire earns most of his wealth from sponsors, selling his albums (especially on Spotify) and ads on YouTube (469 million views, meaning about $1 million in revenue before taxes).
Scotty also makes money from touring. "Tour life is crazy. I love being in a different city each night and just having random new experiences with my band and the crew," he says.
Sire is a co-founder of iCBD, an influencer owned CBD company. "I'm also a huge fan of being my own boss, being in control of what content I'm putting out, and what products I'm putting out."
In addition, Scotty has his own merchandising company, Swipe Up, Inc. Therefore, influencer Scotty Sire has an estimated net worth of $2 million.
Featured image source – © Guliver / Getty Images.
READ THIS NEXT: Who is CoryxKenshin?