What is Steve Alford's net worth? Who is Steve Alford's wife?
Introduction
Steve Alford is an American basketball coach who won an NCAA championship in 1987 and an Olympic Gold medal in 1984 as a player.
He's the head coach for the Nevada Wolf Pack.
Biography
He was born on November 23, 1964, in Franklin, Indiana, USA, as Stephen Todd Alford.
He grew up in New Castle.
Alford played on the New Castle Chrysler High School basketball team with his father as coach.
After high school, Steve played basketball for Bob Knight and the Indiana Hoosiers men's basketball team. He won the national championship in 1987 with Indiana Hoosiers.
The Olympics
In 1984, Alford won Olympic gold as a member of the US Men's team.
"Playing in the Olympics and coaching at UCLA are two things that came out of opportunities, and I feel very, very blessed that that door was open," Alford told UCLA Magazine in 2013.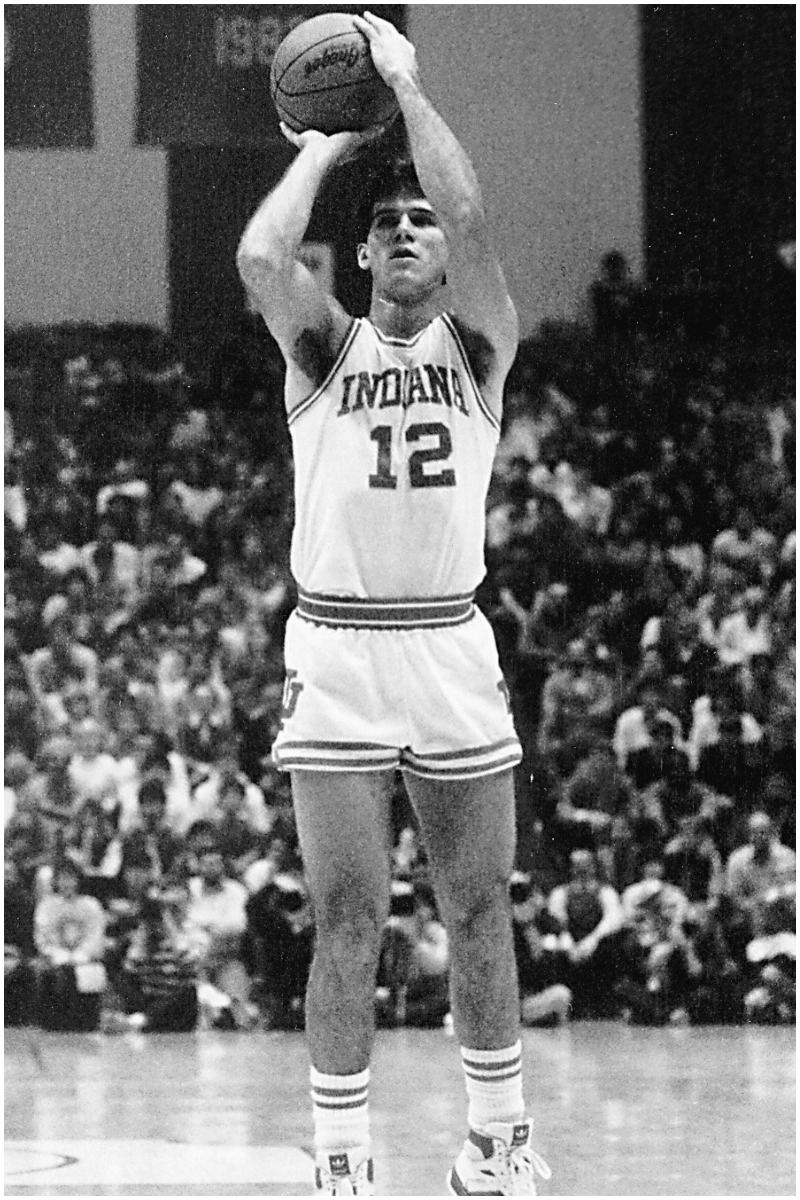 He played alongside Wayman Tisdale, Michael Jordan, Chris Mullin, Sam Perkins, and Patrick Ewing.
"There was a huge gap between his [Michael Jordan] ability and the ability of the other great players on that team," Alford later said. "But what impressed me was that he was always the first one on the floor and the last one to leave."
In 1987, Steve was selected in the second round of the NBA draft by the Dallas Mavericks.
He was inducted into the Indiana University Athletics Hall of Fame in 1997.
From 1988 to 1989, Steve played for Golden State Warriors.
He left the team after one season and played two more seasons in the NBA for Dallas Mavericks.
In 1989, Alford released a book titled – "Playing for Knight: My Six Seasons with Coach Knight."
In 1991, Alford started to serve as head coach of Manchester University's basketball program.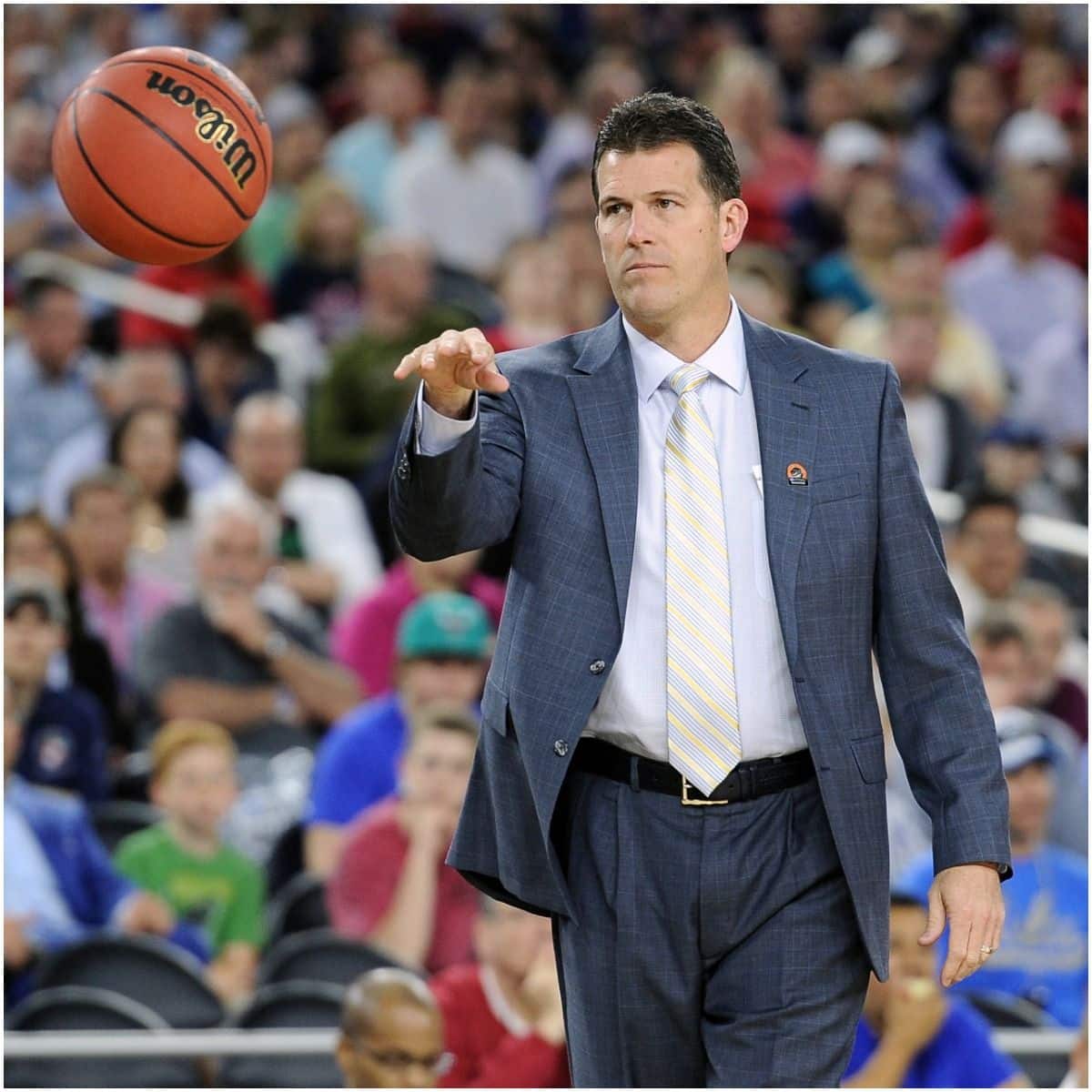 From 1995 to 1999, he was the head coach of Southwest Missouri State.
Steve was inducted into Manchester's Hall of Fame in 1999.
In March 1999, Alford was named the head coach of Iowa Hawkeyes.
In 2001, Steve was selected to Indiana's All-Century Team.
In 2007, he signed with New Mexico replacing Ritchie McKay.
In 2010, Alford appeared as himself in the documentary "30 for 30."
After the 2013 season, Alford also signed a 10-year extension with New Mexico. Three days later, Steve signed a seven-year contract with UCLA Bruins for $18.2-million. He replaced Ben Howland.
"This was something that came out of left field," Alford said in an interview. He added: "It was an opportunity for my family and my career that I couldn't pass up."
"It's a challenge, and I hope I understand that challenge," Steve told ESPN.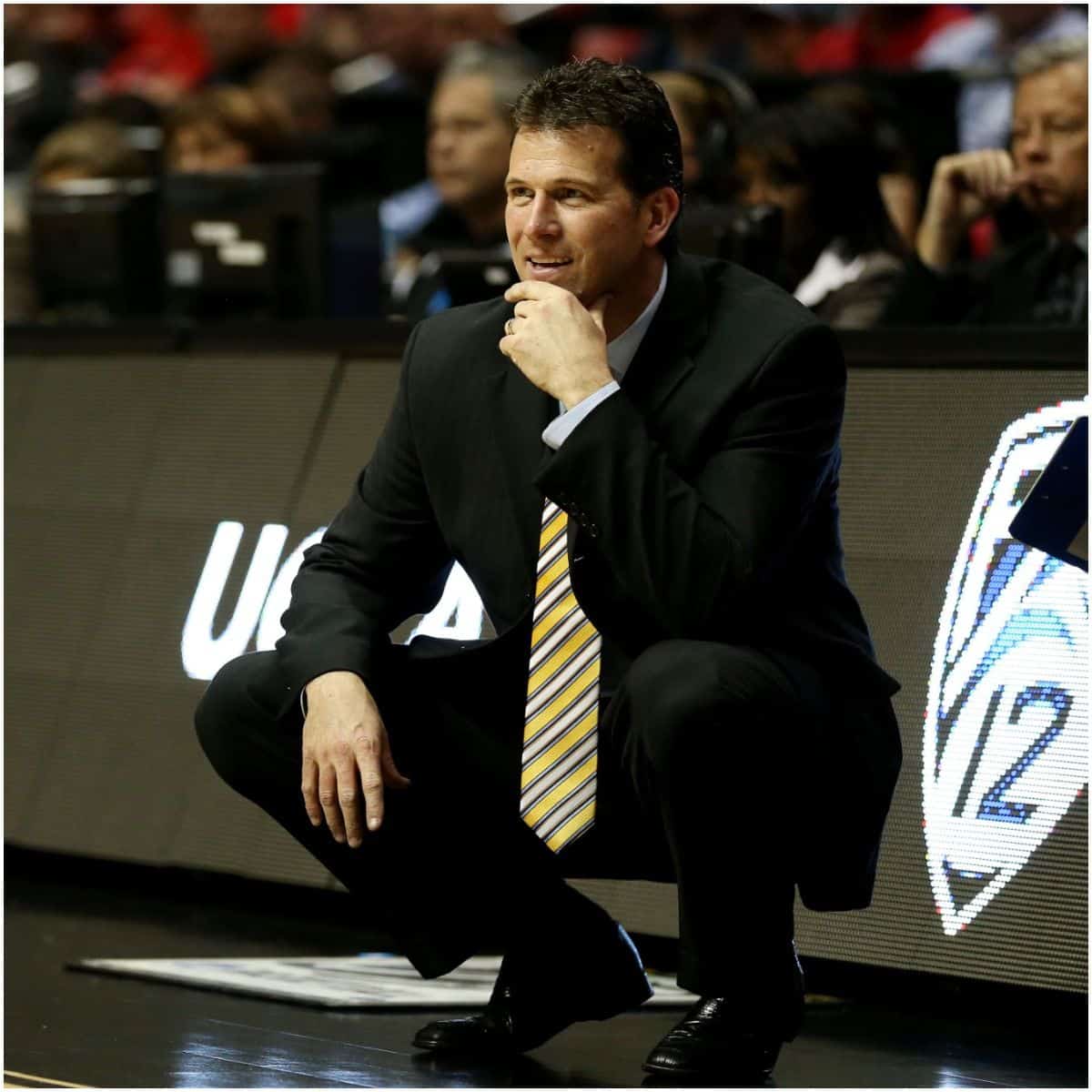 In December 2018, Alford was fired by UCLA. He left UCLA with a 124-63 record in five-plus seasons.
In 2019, he became the new head coach of the Wolf Pack. He replaced Eric Musselman, who left to take over the Arkansas Razorbacks.
"I can't wait to get to work as we look to build off the established tradition and momentum of this great program," Alford said in a press release. "I want this to be the last stop of my coaching career."
READ MORE: Who is Tank Abbott's wife?
Wife
On July 11, 1987, Steve Alford married Tanya Frost.
They were schoolmates in grade school in New Castle, Indiana.
"We were really good friends in elementary school, junior high, and high school and started dating right before our senior year of high school," Tanya told NSN in May 2020. She went on to say: "It was great because we formed a really great friendship growing up, and then it just turned into a love story, and we've been married 32 years."
Children
The couple has three children, named Kayla, Bryce, and Kory.
Bryce and Kory both played at UCLA. While playing for UCLA, Bryce set school records for the most three-point field goals made in a season and a game.
"I'm very, very proud of what my sons were able to do in, arguably, one of the toughest markets to do it in," Steve detailed in an interview with IndyStar. "UCLA, nobody will ever be able to take that away from our family."
Height
6′ 2″ (1.88 m)
Quotes
"I have no idea what the future holds. I know I can just kinda tackle today."
"I just do my job as well as I possibly can, and that's what I do every day."
"If you keep your eyes fixed on Christ, He's going to reward you."
READ MORE: Mark Bell Net Worth
Steve Alford – Net Worth & Contract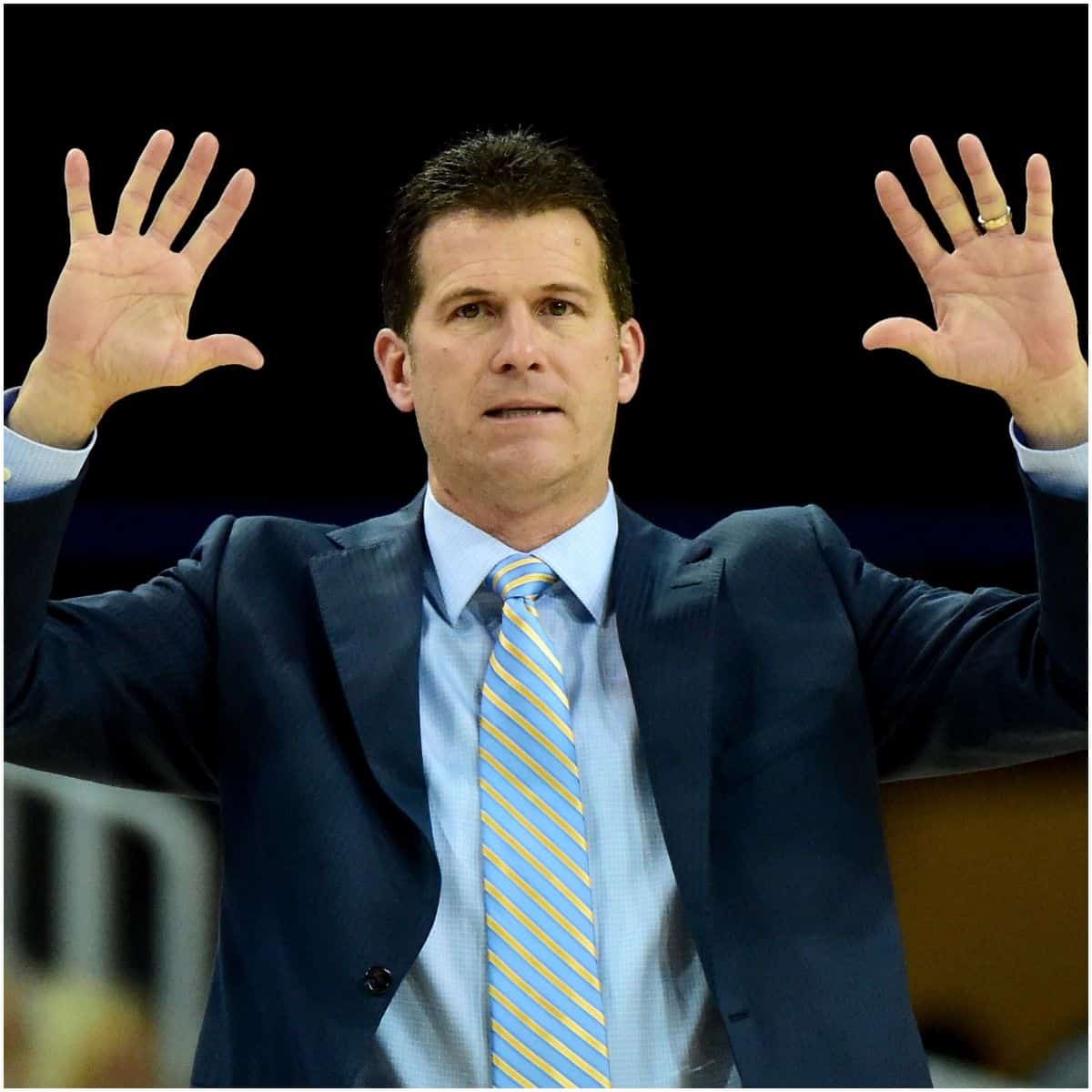 Alford earned most of his wealth from serving as a head coach for Nevada Wolf Pack, UCLA, New Mexico, Iowa, Southwest Missouri State, and Manchester.
In 2013, he signed a seven-year contract with UCLA.
In April 2019, Steve inked a 10-year contract with Nevada university worth $11.6 million. His salary started at $500k in the first two seasons.
Alford also played four seasons in the NBA, with the Golden State Warriors and the Mavericks.
In September 2019, Alford listed his six bedrooms and seven bathrooms Calabasas home for $2.69 million. The house was built in 1994.
Therefore, American basketball coach Steve Alford has an estimated net worth of $20 million.
READ THIS NEXT: Who is BJ Armstrong?