Tape Face (real name – Sam Wills) is a prop comic who lives and performs in Las Vegas.
He has had a successful career which started in 2001 and won several awards and accolades for his performances as Tape Face, conquering America after success in New Zealand and London when he became a finalist on America's Got Talent.
Tape Face is an original, silent character that dresses in black and white clothing and is similar to the comedic styles of Charlie Chaplin and Mr Bean.
The Origin Story
Sam Wills was born in Timaru, New Zealand, on the 28th of August 1978 and grew up with a love of comedy.
His passion for entertaining began when he was 12 years old. He discovered that there was a man living in his neighborhood who was an entertainer and clown – so Sam plucked up the courage to knock on the man's door and begged to be given a chance to be the man's apprentice.
Wills attended the Christchurch Polytechnic Institute of Technology's Circus School, where he received a diploma in New Circus, majoring in juggling and acrobatics.
After graduating, he would go on to pursue his dream of being an entertainer and perform a stand-up routine that would incorporate weird and dangerous stunts such as walking on glass, eating marshmallows off of mousetraps, and hammering nails up his nose.
He won the Pulp Comedy's Best New Face Award in 2001.
In 2002, Wills moved to Auckland and became a comedian in a casino in SkyCity.
During his time in Auckland, he had a weekly show – NCB Comedy Hour and developed an idea that would eventually see worldwide success called The Boy With Tape On His Face, where he would use a mixture of silent acting, comedy, and props to entertain people.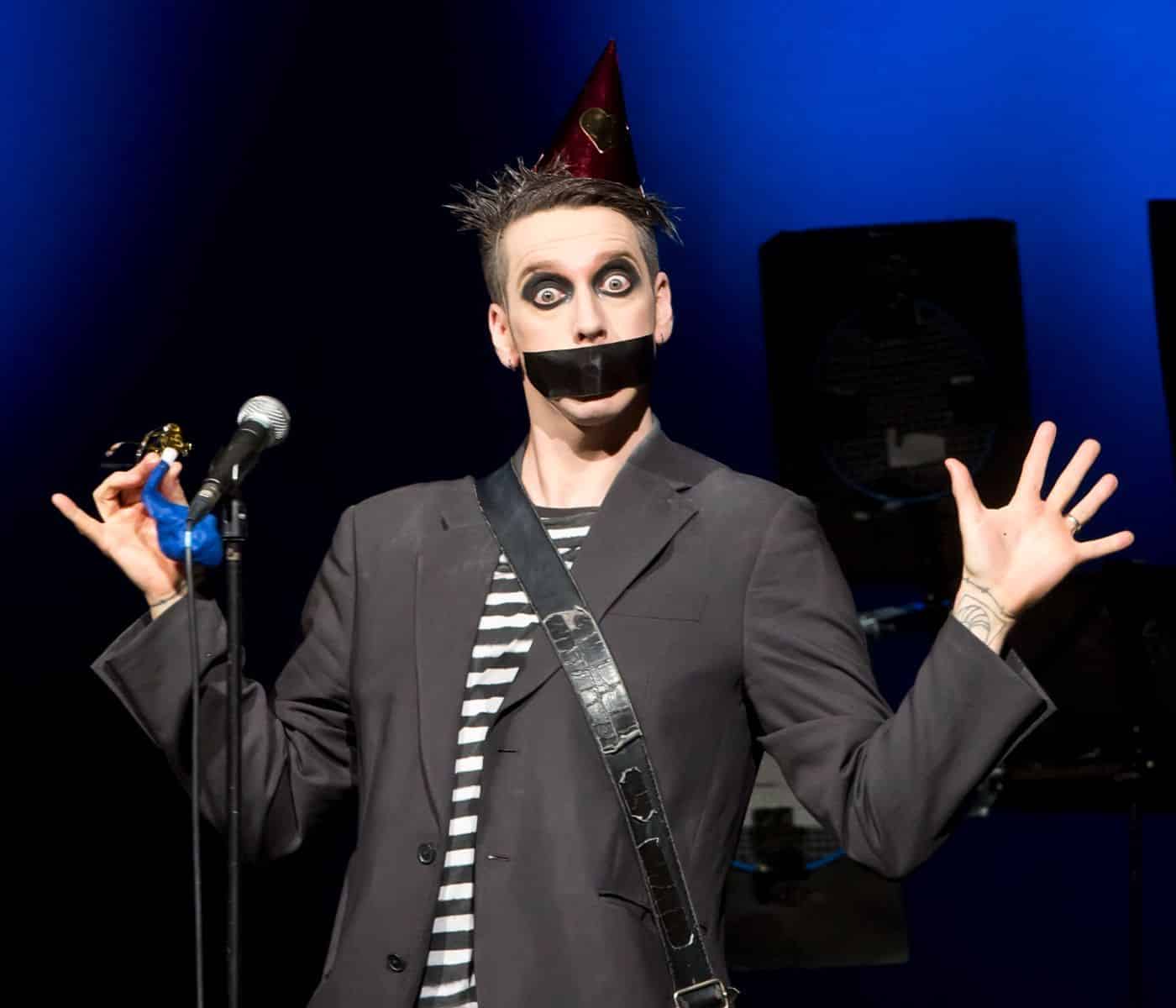 "I kind of envision the character Tape Face at the age of 9, so it's a healthy way of sorts of me keeping young," Wills said in an interview with Alex Belfield.
Also in 2002, Sam was named the Best Marketing award from New Zealand International Comedy Festival.
In 2008, he took the show to the Melbourne Comedy Festival, where his talent gained critical acclaim.
His career continued to take off as he moved to London and would appear on television shows on channels such as BBC and ITV. "I'm using the same storytelling structures as a normal stand-up comedian," Sam told The Scotsman.
He also performed his sketches on the Royal Variety Performance.
READ MORE: What is the net worth of Brittany Aldean?
America's Got Talent
In 2015, Sam Wills shortened his stage name to Tape Face and auditioned for Season 11 of America's Got Talent, where he would become a finalist – but not reach the top 5 spot.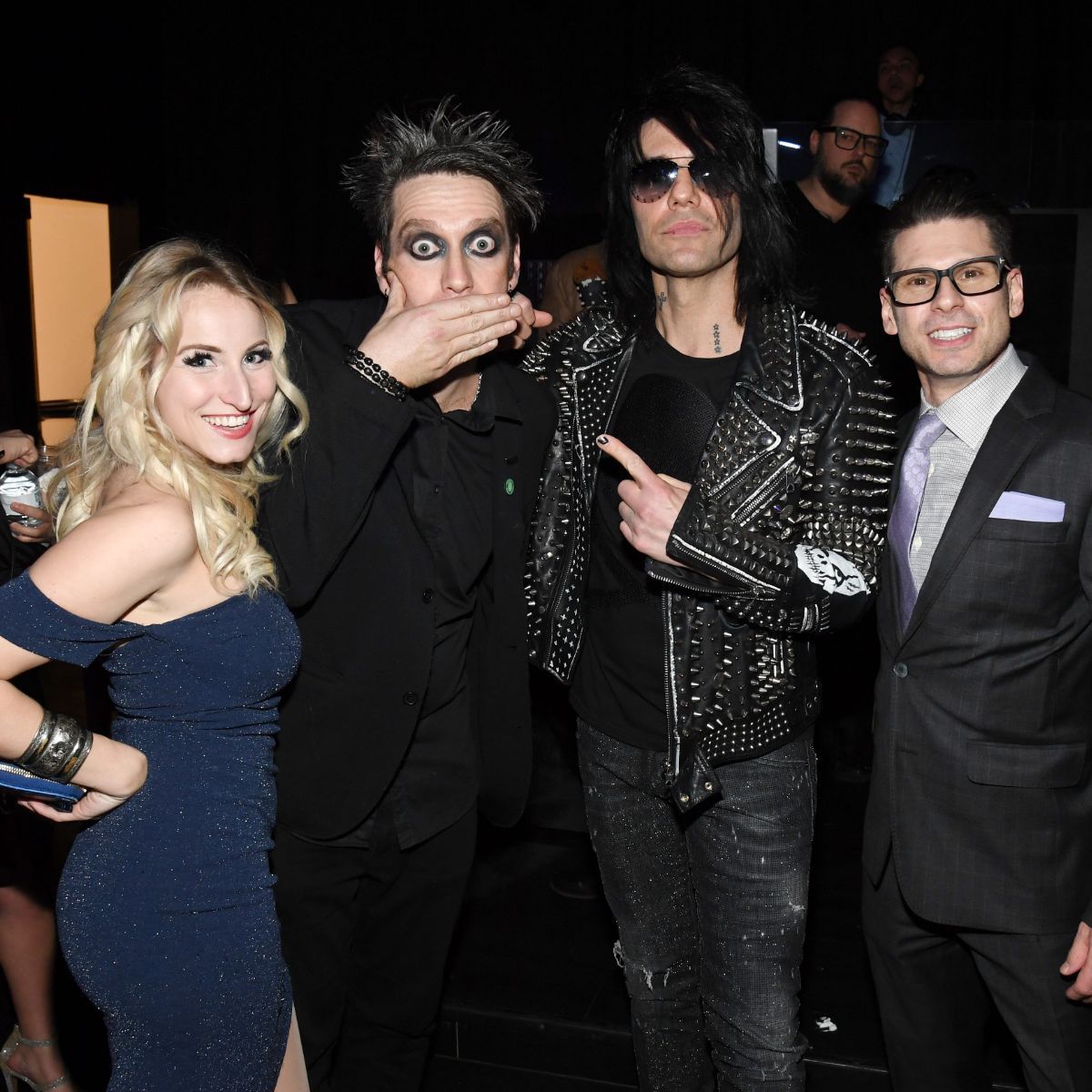 Wills decided to go on America's Got Talent in the hopes it would be a quicker route to making a name for himself in America.
He had already had great success in New Zealand and had to rebuild his career when he moved to London, UK.
He did not want to start from the bottom again in America, and so he auditioned for America's Got Talent instead of going round the comedy clubs again and building up a portfolio for the third time.
When his audition for America's Got Talent aired, Sam was performing for the troops in Oman and described his experience of becoming viral as Tape Face whilst being a New Zealander in Oman as crazy and bizarre.
In 2016, Wills won the International Achievement Award from the Variety Artists Club of New Zealand.
Wife
Wills met his wife Felicity in 2007, and they married in 2009.
The marriage lasted eight years, and the couple divorced in 2017.
Children
They have a son – Rafferty Basil Danger Wills, who was born in January 2013.
READ MORE: Marc D'Amelio Net Worth
Tape Face – Net Worth
After subsequent TV appearances that followed his performances on America's Got Talent, Tape Face went on to tour worldwide and perform his show in Las Vegas.
He lives and works in Las Vegas, performing 75-minute-long shows from Wednesday – Sunday.
It costs on average $60 a ticket to see him perform, and he usually performs for around 50 – 80 people per night.
He has been a successful performing comedian who's drifted in and out of the spotlight for over 20 years.
Wills is a critically-acclaimed prop comic, receiving a glowing review from Forbes writer Maria Karvouni in 2016 for being unique and "reviving silent film."
He is also one of the most viewed comedians on YouTube, his performances for America's Got Talent being viewed over 220 million times worldwide.
Tape Face's net worth, which comes from his salary from performing in Vegas, is $1,000,000.
READ THIS NEXT: Who is Arrogant Tae?