Tommy Feight is an American businessman and celebrity spouse sho serves as the marketing director of Blow & Drive Interlock. Tommy became successful to catch media attention after marrying Mercedes "MJ" Javid, a television reality star.
Biography
He was born in California, USA. He currently works as a Marketing Director for Blow & Drive Interlock. The company developed cutting edge technology which the United States government uses to monitor criminals in an effort to keep the streets safe and save lives.
Moreover, Blow & Drive Interlock installs, markets, and monitors a breath alcohol ignition interlock device, BDI-747/1, a mechanism that is installed on the steering column of an automobile and into which a driver exhales before starting the vehicle.
Wife
In 2015, he started dating Mercedes "MJ" Javid. They met through Tinder.
In an interview, MJ quoted:
"I'm going to birth a child and be married. When we're blessed with a pregnancy, Tommy and I will have a legal ceremony and my babies are not going to be bastards."
In 2018, following a 3-year-long engagement, Tommy has married Mercedes "MJ" Javid at the Jeremy Hotel in Los Angeles.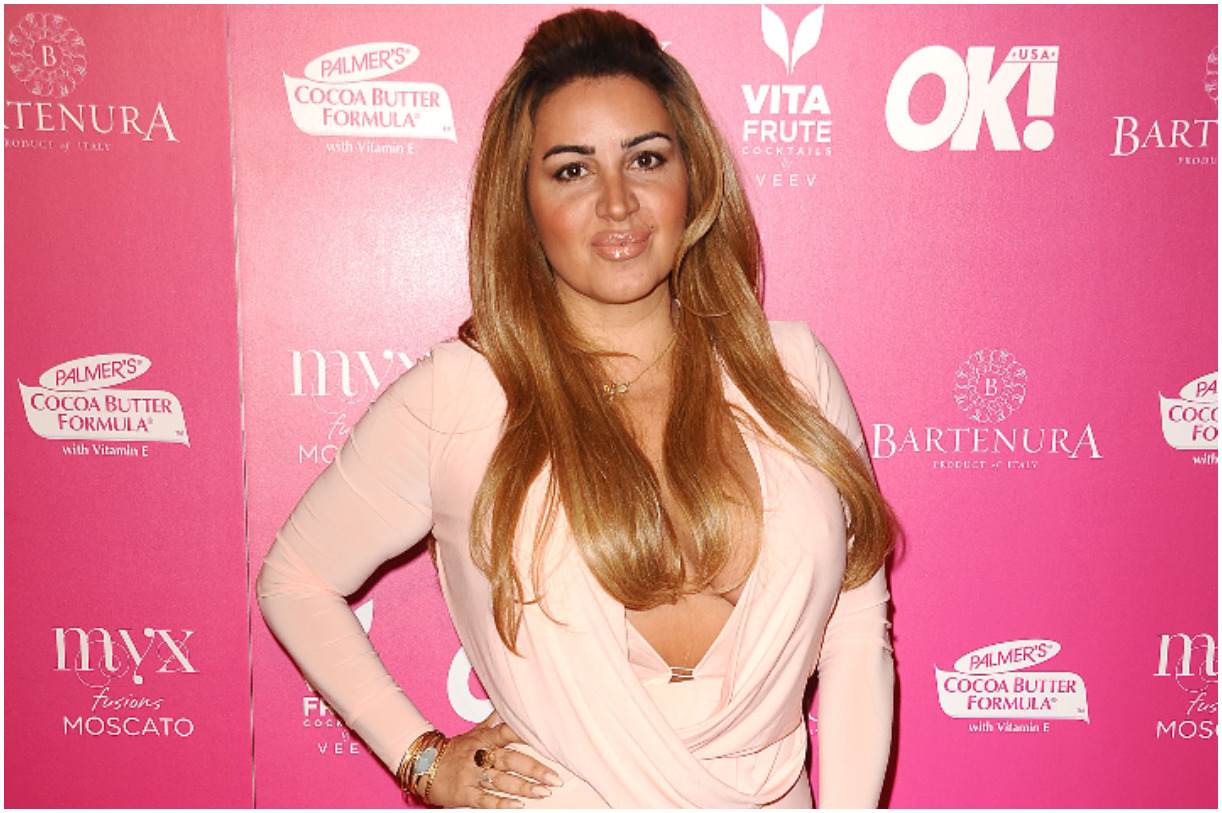 Mercedes' mother, Vida Javid, served as a ring bearer on her special day. Mercedes said:
"Tommy makes me laugh. I make him laugh. He considers himself 'the funniest person he knows.' The best part is that I get to make him laugh every day."
After the wedding, MJ said:
"I'm very happy to be finally a newlywed. I love him unconditionally, and compassion is a good thing. I've learned that — yes, lately."
Their wedding was shown during the last week on the season seven finale of "Shahs Of Sunset," A TV show that follows a group of 6 Persian-American friends in Los Angeles who try to juggle their active careers and social lives. The series debuted on March 11, 2012.
Known as "MJ," his wife is a real estate agent and co-star of the hit Bravo reality show Shahs of Sunset. Mercedes Javid was born on August 12, 1972, in Tehran, Iran as Mercedeh Christine Javid. She graduated from Beverly Hills High School in 1990. In addition, MJ attended California State University.
She quoted:
"I think that when you're single, you tend to only have to think about yourself, and then when you truly find somebody that you love, the act of giving and loving can be contagious. I like taking care of him."
Mercedes later added:
"As a wife, the roles that I take on, such as taking him to the dentist and the dermatologist, I actually enjoy picking him up and dragging him because he won't take himself. I believe it makes him feel more loved. We're on a roll with that right now. We want to keep it going."
At some point, MJ started undergoing IVF treatments (a process of fertilization where an egg is combined with sperm outside the body) to become pregnant after their wedding. She said:
"The truth is that I have a lot of ups and downs, moment to moment, especially on the hormones from IVF stuff. You retain a lot of water. You feel really great one moment and then terrible another moment."
Mercedes continued:
"That's the reason why I share because, in my Instagram Storie, for instance, I'll say, 'I don't feel good today, but I want everyone else to know not to beat themselves up, to be kind to yourself and know that those days happen to everyone.'"
Son
In November 2018, Tommy and his wife revealed that they are expecting a baby in 2019. MJ said that her dream has eventually come true.
Mercedes announced her pregnancy while filming the Shahs Of Sunset reunion which aired on Bravo.
MJ said:
"We do happen to have the name. And the name is actually unisex. We're holding onto that."
After losing her father earlier this year, Mercedes says she is "really happy to open a new chapter" following such a devastating period of time. She explained:
"I'm hoping that my baby will remind me of my father and, of course, have a piece of Tommy and me. It's the cycle of life."
In December 2018, Mercedes shared that, at a checkup after Christmas, her healthcare professional discovered that
"my cervix suddenly measured too short, around 1.3 centimeters, which is high risk for m.c."
She continued:
"I got an epidural, an overnight stay at the hospital for a surgery called cervical cerclage, which is considered a rescue."
In a different interview, Mercedes said:
"How I've gotten through this emotionally is by the strong, peaceful and beautiful spirit of my father, my maternal strength, and the unrelenting support of my husband."
MJ also explained:
"There is so much more to come and although bed rest has not been the ideal way to spend this beautiful time, I am learning a lot, and finding a blessing in EVERYTHING."
Also, Mercedes has revealed she's expecting a boy due in mid-May 2019.
Trivia
Besides his job in marketing, Tommy prefers to listen to the songs of worst mainstream #40. Also, Feight loves to cook and is a self-described 'funniest person he knows.' Furthermore, he is a fanatic of fantasy football and a diehard fan of the Mets.
Tommy has an arrest record for drug paraphernalia (a term that denotes any equipment which is intended for making drugs) and weapons charge from 2007 in Las Vegas. He was found in possession of a pipe and brass knuckles. Tommy was ordered to take a drug counseling course, pay a $500 fine or complete 83 hours of community service, and one-year probation.
Other famous people are Paul Denino, Maripily Rivera, and Ajit Pai.
Tommy Feight – Net Worth
Feight makes most of his wealth by working as a Marketing Director for Blow & Drive Interlock. His salary was not released to the public, however, an average, the base salary for a marketing director is around $170,000 per year. Therefore, Tommy Feight has an estimated net worth of $0.6 million.
READ THIS NEXT: Facts about Marques Brownlee
Featured image source – © Guliver / Getty Images.
Reference

https://www.bravotv.com/Cmercedes-mj-javid-feel-absolutely-beautiful-without-makeup-photos