Tsu Surf is an American rapper from Newark, New Jersey, who entered the music scene by successfully competing in rap battles in SMACK/URL.
After many high-profile battles, he transitioned into the mainstream music industry with the release of his debut album, Seven25, which enjoyed success on Billboard and various streaming platforms.
He has amassed the majority of his net worth thanks to his successes in the music industry.
The Origin Story
Tsu Surf's real name is Rahjon Cox, and he was born on January 15, 1990, in Newark, New Jersey.
From an early age, he was inspired by the likes of Jadakiss and Jay Z, which he attributes to his success in the battle rap arena.
Rahjon enjoyed initial success in battle rap leagues, but mainly in SMACK/URL events.
He had a tough time growing up in Newark and admits to seeing someone killed at the age of thirteen.
He said, "That s*** is just real life; it's what's going on. It might sound crazy, but better late than never. You know, seeing it or not – I'd rather see it then instead of seeing it when I was 25, 26. It changes the way you look at s***; I'll tell you that much."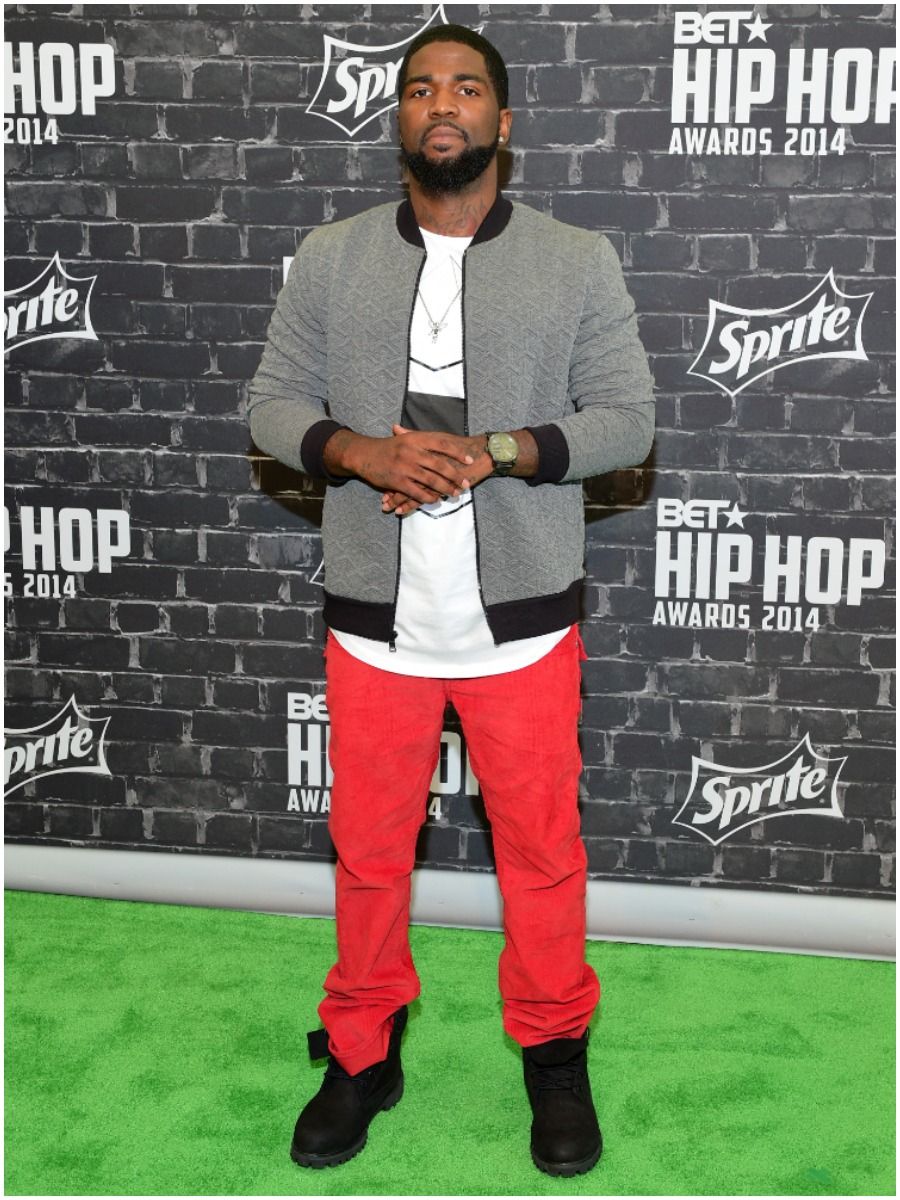 Many of his early experiences on the streets inspire his music today, and trouble followed him into adulthood, too.
In 2017, he was arrested for possessing marijuana and illegal possession of magazine clips and ultimately sent to jail.
Then, in 2018, Surf was shot five times in his car in an attempted assassination attempt.
After extensive surgery and a lot of willpower, he pulled through and was able to return to music following the attempt on his life.
After his arrest and the attempt on his life, Rahjon has a newfound appreciation for life that he often comments on in interviews, and he has even interwoven it into some of his music.
It's perhaps for this reason that he has enjoyed mainstream success since 2019.
Not a great deal is known about his private life, and it's unclear whether he's in a relationship or has any children.
READ MORE: Yung Bleu Net Worth
Tsu Surf – Net Worth
As a rapper, Tsu Surf has made most of his money from his musical releases that have been streamed by his fans on various platforms.
Although he started his career out of the public eye, Jersey-based rapper Tsu Surf is known for his visceral lyrics and his dominating displays in various rap battles and street duels.
According to Verse Tracker, Rahjon is one of the most popular rap battlers out there.
He has performed in 24 rap battles and garnered more than 46 million views.
Some of his most viewed battles came against the likes of Geechi Gotti, T-Top, and Shotgun Suge.
His career started in the rap battle arena, and his put-downs and off-the-cuff lyrics gained him legendary status among his fans.
But in 2019, Tsu Surf made the decision to transition from rap battles to the mainstream music industry.
Surf's January 2019 release of Seven25 was a resounding success.
It ranked #2 on iTunes and was placed in the top thirty on Billboard for all genres.
For many, this was the moment that the rapper established himself as a mainstream musician, as opposed to a street guy participating in rap battles.
One of the reasons for the album's success is the fact that he collaborated with the likes of MOZZY, Benny the Butcher, and Tokyo Jet to put the project together.
After his album release, he brought the east and west coasts together with his release of Blood Cuzzins with MOZZY, and they collaborated with the likes of Boosie Badazz, Stacey Barthe, and Don Q, on the project.
Since 2019, Tsu Surf has released many singles that have dropped on the likes of iTunes, Spotify, and Amazon Music, and he has received millions of streams on various platforms.
In 2020, he released his Make Sure You Kill Me project, which was well-received without hitting the same heights as Seven25.
And while it's not clear precisely how much money rapper Rahjon Cox earns in royalties, the fact that his most popular tracks have been listened to millions of times indicates that he is doing well for himself. Browsing through his Instagram page – Evil Drake – you can see that Surf enjoys living a luxurious lifestyle, regularly posing on boats, with flashy cars, and even with wads of cash in various posts.
Another way that Tsu Surf promotes his music is via YouTube.
His most-watched videos include At My Mother's House and What Changed.
By uploading his music videos to the platform, he receives a share of ad revenue from YouTube, which contributes to his overall net worth.
Thanks to his early successes in the battle rap arena, followed by his transition into the mainstream music industry, Jersey rapper Tsu Surf has an estimated net worth of $1 million.
READ THIS NEXT: Who is Matt Pokora?