Mark Sheppard (birth name – Mark Andreas Sheppard) is an American actor who played investigator James Sterling on Leverage as well as lawyer Romo Lampkin on Battlestar Galactica.
Sheppard is best known for his role as the demon Crowley in the TV show Supernatural. He has also been "The Voice" of "BBC America" promos and announcements.
Biography
He was born on May 30, 1964, in London, England, UK.
Mark is the son of W. Morgan Sheppard, a British actor who voiced Lawrence Limburger on the animated series "Biker Mice from Mars." His father is best known for his roles in acclaimed films like 1990's Wild at Heart and 1980s The Elephant Man. He appeared in over 100 television shows and movies.
Mark became a professional musician at the age of 15.
Sheppard recorded albums for several groups throughout the US and Europe. He played drums on Light a Big Fire's 2nd album.
In addition, Mark toured with Robyn Hitchcock, an English singer-songwriter who has been influenced by – Roger McGuinn, Bryan Ferry, Captain Beefheart, Syd Barrett, John Lennon, and Bob Dylan.
At age 27, Mark started to act in movies and TV series.
Film
In 1993, Mark performed in In the Name of the Father, a biographical courtroom drama film which was directed by Jim Sheridan.
In 2002, he starred in New Alcatraz, a horror film that was directed by Phillip Roth.
In 2004, Mark appeared in Megalodon, a horror film. In the same year, he starred in Unstoppable. Other stars in the movies are – Kim Coates, Stuart Wilson, Jacqueline Obradors, and Wesley Snipes.
In 2006, Sheppard performed in Broken, a film that was directed by Alan White.
Television
In 1993, he performed in the "Fire" episode (the 12th episode of the first season) of The X-Files. Mark played L'Ively. The episode earned a Nielsen household rating of 6.8.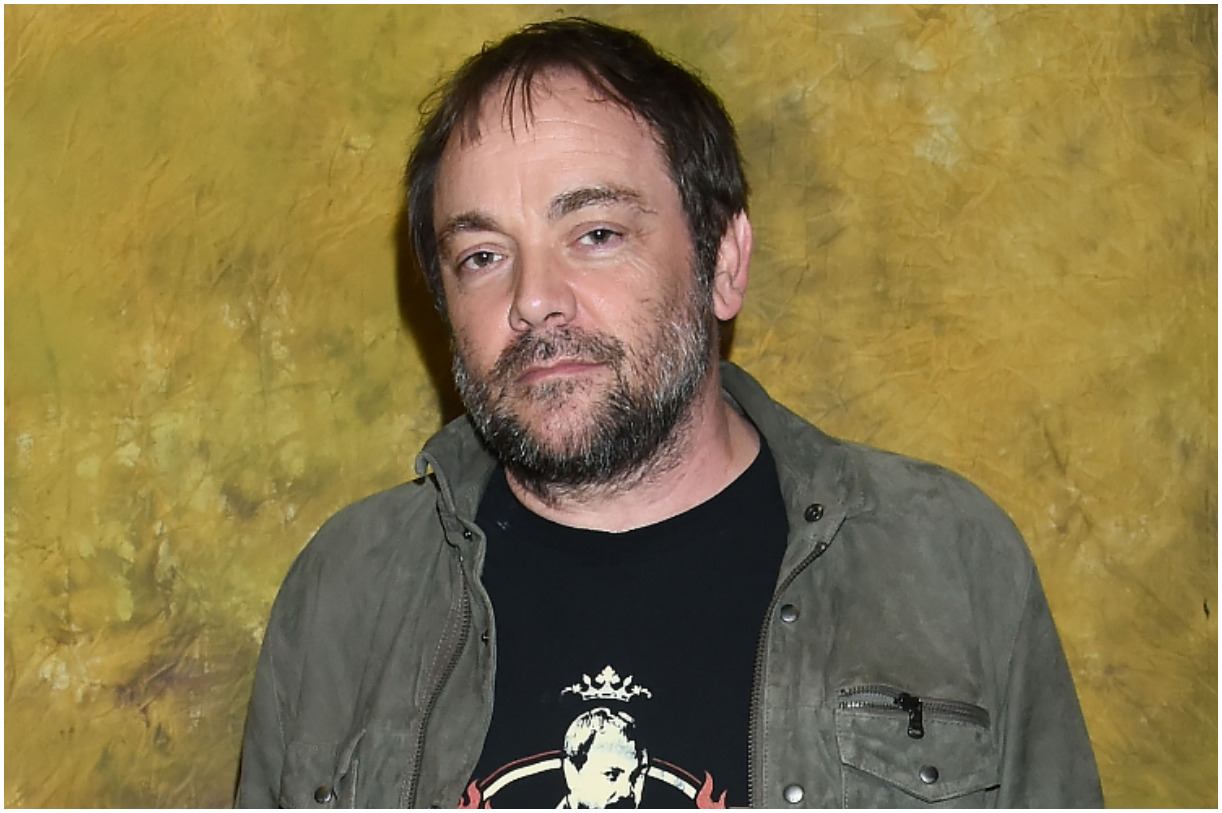 In 1997, he appeared in "Soldier of Fortune, Inc.," a television show created by Dan Gordon.
In 2005, Mark starred as the King of Hell Crowley on Supernatural, an American dark fantasy television series. Warner Bros. Television produces the series. His portrayal of Crowley has been met with positive reception from both fans and critics of the TV series.
After his role on Supernatural ended, Mark wrote on his Instagram account:
"So to all my #spnfamily everywhere…my crew and my fellow storytellers… thanks for the ride. Time for something new. Even when I lose…"
In 2007, Sheppard starred as Anthony Anthros (the father of Will Anthros and one of the original developers of the bionic implants) on Bionic Woman, a science fiction television drama that was created by David Eick.
In 2009, Mark appeared in White Collar, a TV series that was created by Jeff Eastin. In October 2013, he returned to the television show, reprising his 2009 role as master forger Curtis Hagen. "White Collar" ended on December 18, 2014.
In the same year, he starred in Warehouse 13 as Regent Benedict Valda. The series follows U.S. Secret Service Agents Pete Lattimer and Myka Bering when they are assigned to the secretive Warehouse 13 for supernatural artifacts.
In 2011, he appeared in the Doctor Who episodes "Day of the Moon" and "The Impossible Astronaut." His character was named Canton Everett Delaware III. Doctor Who is a British science-fiction television series that presents the adventures of a Time Lord called "the Doctor."
In 2012, he played Sterling on Leverage, an American television drama series that was produced by Electric Entertainment.
Mark also had roles on:
CSI: Crime Scene Investigation;
Chuck;
CSI: NY;
Las Vegas;
Monk;
The Chronicle;
Star Trek: Voyager;
Special Unit 2, JAG;
The Invisible Man;
The Practice.
READ MORE: Erin Murphy & Bewitched
Wife
Sheppard married Jessica on March 6, 2004.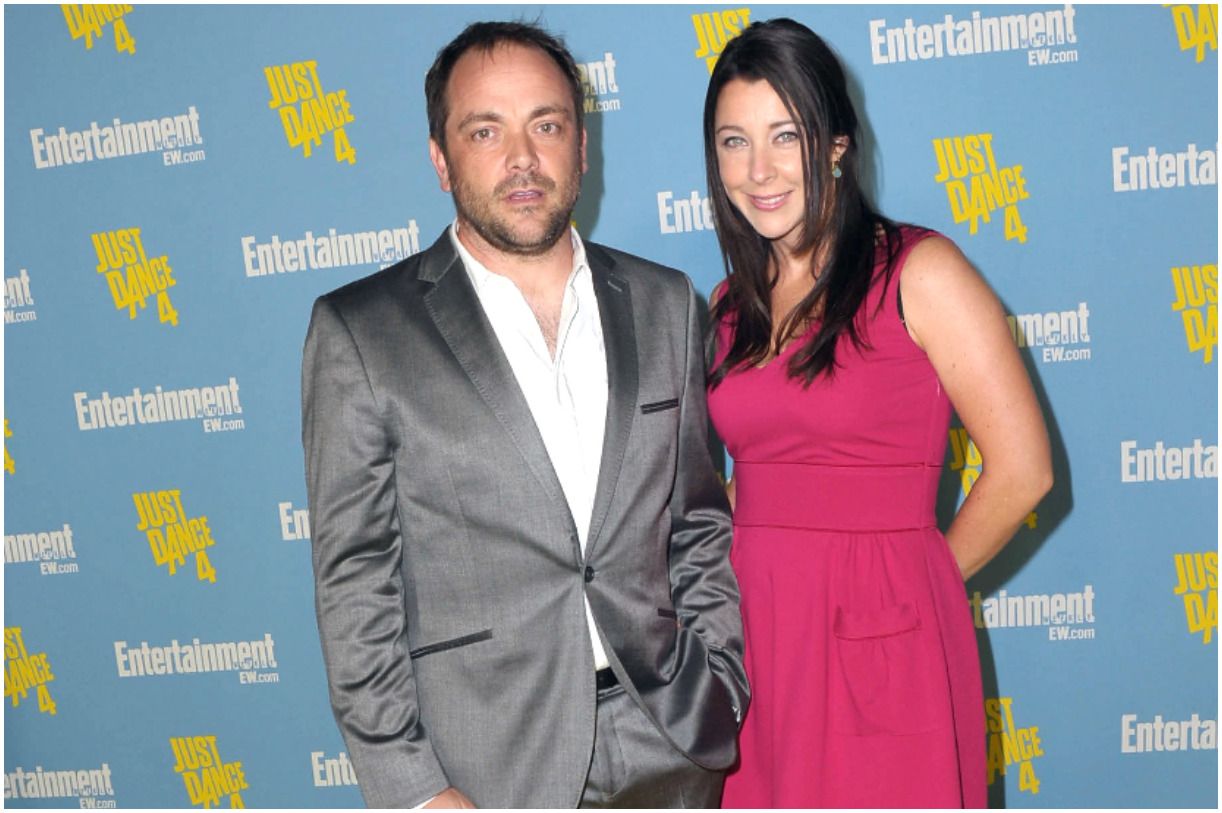 The couple divorced in 2014.
On November 9, 2015, Mark Sheppard married Sarah Louise Fudge.
Her father is a businessman in the mining sector.
Children
With his first wife, Mark has two sons – Will and Max.
With his second wife, he has a daughter named Isabella.
Sarah Louise Fudge tweeted about his sons:
"I love them hugely."
READ MORE: Who was Lee Van Cleef's wife?
Height
Mark is 5′ 10¼" (1.79 m) tall.
Quotes
"With sci-fi, you get this kind of stories in the historical drama, and it's just so fabulous."
"The idea of future or past, either way, is a core part of the entertainment."
"It's the imagination that is involved in sci-fi, and fantasy is what draws me to it."
"I've been lucky enough to work with some of the best TV directors there are."
"America is the greatest country in the world. I think we should have the greatest healthcare in the world."
"When you're shooting a movie that's not necessarily a huge budget, you have to think about what you can leave out and still make it interesting."
READ MORE: Dean Norris Net Worth
Trivia
Mark was cast with his father as the same character on three occasions:
Captain Nemo in the 2010 film Jules Verne's Mysterious Island;
Mr. Pain in the NCIS episode "Broken Bird";
Canton Everett Delaware III in the Doctor Who episode "The Impossible Astronaut."
He has worked with actor Adam Baldwin on five projects:
Chuck (2007);
Evil Eyes (2004);
Firefly (2002);
Farewell, My Love (2000);
Lover's Knot (1995).
Sheppard is the only actor to appear in "Doctor Who" and "Supernatural."
Mark Sheppard – Net Worth
Sheppard earned most of his wealth from acting in 62 movies and TV series. Some of his TV work includes guest-starring on shows such as – Supernatural, Leverage, Battlestar Galactica, Warehouse 13, Medium, CSI: NY, Las Vegas, and The X-Files.
Therefore, English actor Mark Sheppard has an estimated net worth of $2 million.
READ THIS NEXT: Who is Amy Jo Johnson?