DeLana Harvick is a former manager of Kevin Harvick Incorporated, a Truck Series team. Also, Harvick has worked with NASCAR car drivers Jeff Gordon and Randy LaJoie.
She is the wife of NASCAR driver Kevin Harvick.
Rodney Childers, Kevin's crew chief, described DeLana:
"DeLana is good at so many things. She could run any business if she wanted to, she could run any race team if she wanted to."
Childers added:
"I think that anyone that's been around her for a period of time realizes that."
Biography
She was born on July 7, 1973, in the USA.
Harvick is the daughter of Joyce Linville and NASCAR veteran John Paul Linville. She once said:
"My dad was very old-school Southern, and girls didn't belong behind the wheel."
At age 3, she was already visiting race tracks. In her 20s, Harvick even tried her hand at racing, however, DeLana opted to head to college.
She graduated from the University of North Carolina at Greensboro with a degree in English.
Her first job was for Jeff Gordon's Publicity Team. She said about the job:
"I came in doing hospitality, slinging bratwurst and waking up at four in the morning, giving pit tours and things like that."
Later, Harvick worked in public relations for Randy LaJoie, a former NASCAR Busch Series race car driver who won 15 races over 19 seasons. After retiring from driving, Randy LaJoie became an analyst for ESPN.
Kevin Harvick Incorporated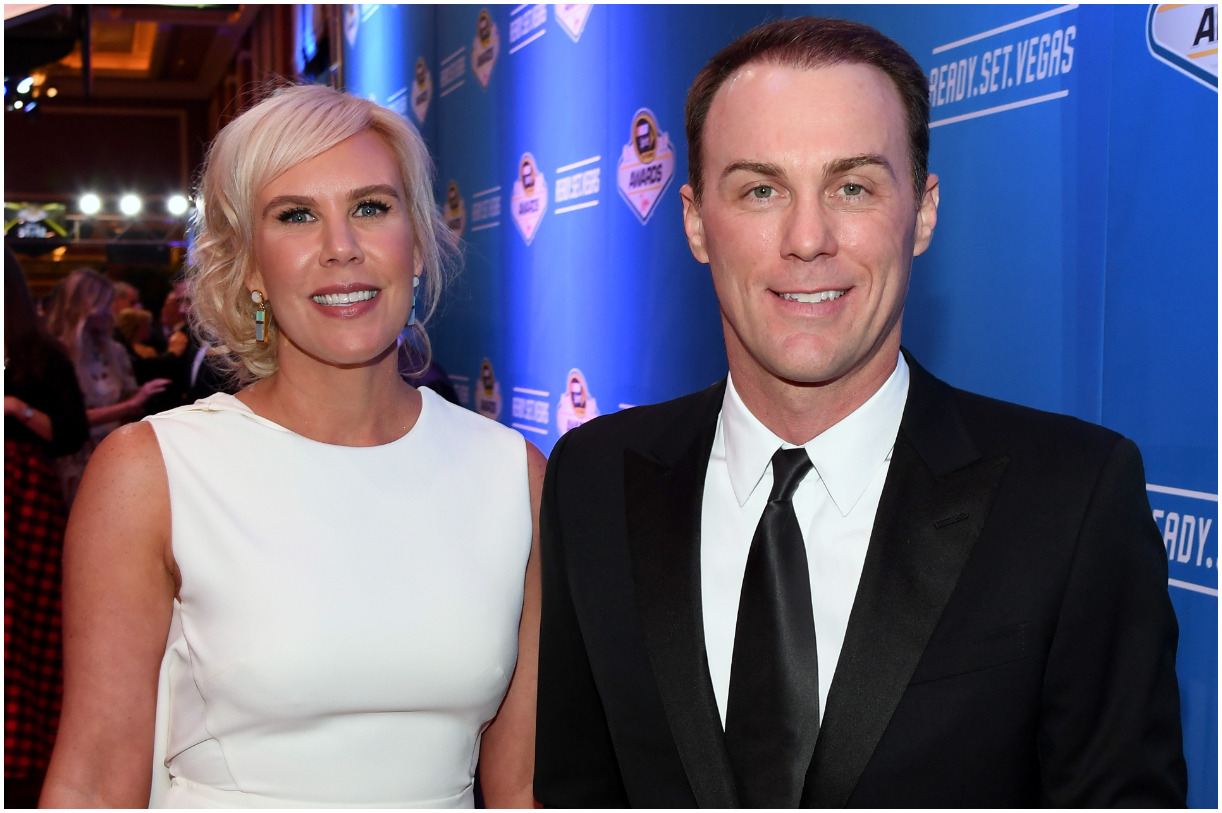 In 2001, DeLana and her husband (Kevin Harvick) started their own Truck series team, called – "Kevin Harvick Incorporated."
Kevin said about his wife:
"She has some stout opinions. That's probably what makes it work so good."
Kevin Harvick continued:
"We're both very opinionated about how things should be. I guess we challenge each other to push each other."
Since then, their team has fielded some of NASCAR's greatest drivers, including:
Ron Hornaday;
Clint Bowyer;
Bobby Labonte;
Tony Stewart.
In 2011, DeLana and Kevin sold KHI to former NASCAR driver Richard Childress.
Husband
DeLana Harvick married Kevin in Las Vegas, Nevada, USA, on February 28, 2001.
After the wedding, DeLana said:
"I just married my best friend. I just want to be with Kevin."
The two first met in 2000 during a race at Michigan International Speedway, a 2-mile speedway located about 4-mile south of the village of Brooklyn.
The couple established the Kevin Harvick Foundation, which participates in a variety of charity programs and projects.
Programs such as the Kevin Harvick Athletic Scholarship Fund at Kevin's Krew, Boys & Girls Clubs, Baptist Children's Homes of NC, a camper cabin at Victory Junction Gang Camp, University of North Carolina-Chapel Hill, and California State University, Bakersfield aim to realize the dreams of underprivileged youth in life.
Kevin stated about their foundation:
"DeLana and I want to provide opportunities to children who might not realize their potential and give them the courage to pursue their dreams."
Note – Kevin Harvick is an American professional car racing driver who was the Busch Series Champion in 2001 and 2006. He began his NASCAR career in 1995. In addition, he is the third-winningest driver in Xfinity Series history.
READ MORE: Nelson Sexton Biography
Children
On July 8, 2012, they had a son named Keelan. After the birth of their son, Kevin confessed:
"I like to have Keelan around and I like to have DeLana around at the events."
On December 28, 2017, Kevin and DeLana welcomed their second child, named Piper Grace. Kevin tweeted:
"Miss Piper Grace joined the gang Thursday night! Everyone is healthy and we have an extremely excited big brother!"
READ MORE: Jamie Gangel Net Worth
Homes
In 2014, DeLana and Kevin sold their vacation home in Kiawah Island, South Carolina, an upscale golf resort popular with celebrities such as Oprah Winfrey, Reese Witherspoon, George Clooney, and Bill Murray.
They sold the house for $8.2 million. In October 2010, Kevin and DeLana paid $6.4 million for the house.
In 2015, the two have sold their 11,430-square-foot mansion in Oak Ridge, North Carolina for $2.3 million, and moved to Charlotte.
The house was built in 2006 and has:
a fireplace;
an elevator;
a basement;
two partial and six full bathrooms;
five bedrooms.
Trivia
DeLana says that she was practically born on the race track.
She was honored by The Hershey Company as one of four "Sensational Women" in 2006 for her support of breast cancer awareness.
READ MORE: Nate Bargatze Net Worth
DeLana Harvick – Net Worth
Harvick earned most of her wealth from working for Jeff Gordon's Publicity Team as well as Randy LaJoie. She later started her own truck series team NASCAR's Nationwide and Camping World Truck Serie, named Kevin Harvick Incorporated.
In addition, she earns some money from selling a shirt that she created which says – "I Wear the Firesuit in This Family." Also, in the last year, DeLana and her husband sold two houses for a combined sum of $10.5 million.
Therefore, businesswoman DeLana Harvick has an estimated net worth of $18 million.
READ THIS NEXT: Who is Lais Ribeiro?
References

https://www.foxsports.com/nascar/gallery/kevin-harvick-delana-harvick-keelan
https://www.nascar.com/news-media/2017/06/firesuit-family-delana-harvick/
https://bleacherreport.com/articles/79534-delana-harvick-one-of-nascars