Nate Bargatze is an American actor and comedian who was featured as part of the original Netflix stand-up comedy showcase series "The Comedians" in 2017.
In 2012, his debut album, titled – "Yelled at by a Clown" peaked at #2 on the Billboard Top Ten Comedy chart.
Biography
He was born on March 25, 1979, in the USA.
Bargatze was inspired to enter into show business by his father who worked as a full-time clown and magician.
In his words:
"My father is a former clown turned world-class magician and I have followed in his footsteps in the entertainment business."
Nate moved to Chicago in 2001 to pursue stand-up comedy.
In 2010, Bargatzer won both Boston Comedy Festival and the New York Comedy Festival.
In September 2012, Nate released his debut standup album, named – "Yelled at by a Clown." It reached number two on the Billboard Comedy Albums chart.
Throughout the album, he bounces from quick-laugh jokes to extended ruminations and expertly crafted stories.
In the follow-up year, Nate toured as a member of Jimmy Fallon's Clean Cut Comedy Tour.
Note – Jimmy Fallon is an actor and comedian who has appeared in many films, including – Whip It, Fever Pitch, Almost Famous, Taxi, and Factory Girl. But, Jimmy became known for his impressions of Adam Sandler, Chris Rock, and Jerry Seinfeld on Saturday Night Live.
In May 2015, Bargatze released his second album, entitled – "Full Time Magic," in coordination with his Comedy Central Special.
In the same year, Nate was featured #1 of Vulture's 50 Comedians You Should Know.
In 2017, Bargatze was named in Esquire Magazine by Jim Gaffigan as a top up-and-coming stand-up comedian.
Later that year, he had a half-hour special released on Netflix as part of a 6-part original series entitled "The Standups."
On March 26, 2019, he released an hour-long Netflix special, named – "The Tennessee Kid."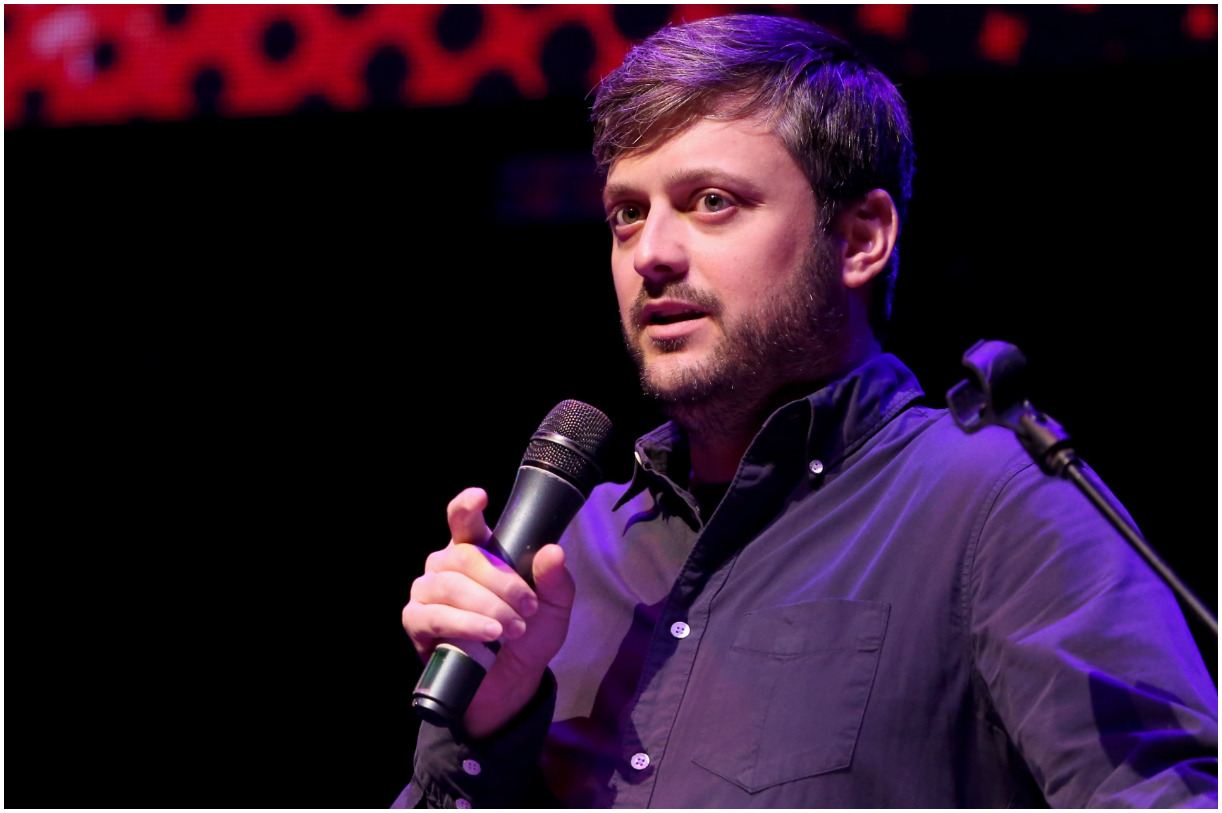 In "The Tennessee Kid," Bargatze spans many different topics, including:
stories about having a clown as a father;
having to tell his daughter about the family's dead dog;
getting trapped in a football stadium;
analyzing what is the correct thing to do with a decaying horse;
his family wedding rituals.
During an interview, Nate said:
"It took a year and a half to make this and I'm on the road every weekend."
He started a podcast entitled "The Nateland Podcast" on July 8, 2020.
On March 18, 2021, Bargatze released "The Greatest Average American" on Netflix.
Wife
Nate Bargatze married his wife Laura in 2007.
When asked if his wife has a good sense of humor, he responded:
"She does. She's very funny. When we first met, she made me laugh."
Bargatze later added:
"She does little stuff that's very funny to me. And she's funny on Facebook."
Children
The couple welcomed their daughter on July 8, 2012.
READ MORE: Lais Ribeiro Net Worth
Quotes
"I'm going to keep doing stand-up and touring. I'll always have that."
"And I want to do all these other things, like having a sitcom or being in a movie or something crazy."
"Comedy is being searched for and with Netflix, the specials are all up there. People find them whenever."
"[Comedians] tend to write joke-joke-joke-joke, and you need like a writer, 'cause if you just write jokes in a show it would be unwatchable."
"Even when I think I'm talking fast, no one ever goes, 'Man, you were flying!'."
"I don't mind doing clubs and stuff on weekends."
"I never went out for auditions in New York. I'd never come out here for pilot season before."
"I feel like comics get asked that a lot, about whether any of their jokes or stories are true."
READ MORE: Who is Jamie Gangel?
Trivia
Bargatze was mentioned in Rolling Stone by Marc Maron as a "comic who should be big."
Nate has performed multiple times for Allied Forces in Kuwait and Iraq, and wrote for the Spike TV Video Game Awards.
The comedian has appeared on Late Night with Conan O'Brien and The Tonight Show Starring Jimmy Fallon multiple times.
He is a big Vanderbilt Commodores fan. During an interview, Nate confessed:
"I am a huge Vanderbilt fan. I did not go there."
Bargatze went on to say:
"They asked me to say that. I could never get into Vanderbilt, or just any college that accepts people."
He often performs at:
the JFL Montreal Comedy Festival;
Clusterfest;
Sasquatch;
Oddball Comedy Festival;
SXSW;
Bonnaroo.
READ MORE: Who is Nicole Linkletter's husband?
Nate Bargatze – Net Worth
Bargatze earned most of his wealth from doing stand-up comedy. Usually, all his shows are sold out. In addition, Nate earns some money from selling his albums, particularly on Amazon.
At the moment, he released two albums, Yelled at by a Clown and Full Time Magic.
Additionally, Bargatze has appeared on Late Night with Conan O'Brien and on The Tonight Show Starring Jimmy Fallon.
Nate increased his wealth by releasing the Netflix specials – "The Tennessee Kid" and "The Greatest Average American."
Therefore, Nate Bargatze has an estimated net worth of $1 million.
Featured image source – © Guliver / Getty Images.
READ THIS NEXT: Who is Nelson Sexton?
References

https://www.vulture.com/2019/05/abc-picks-up-pilot-from-nate-bargatze
https://variety.com/2015/biz/spotlight/10-comics-to-watch-nate-bargatze-is-comedy
https://www.thewrap.com/nate-bargatze-jerrod-carmichael-sitcom-moves-