Who are the most famous fat actors and actresses?
Introduction
Obesity has reached epidemic proportions globally, with at least 3 million people dying every year as a result of being overweight or obese.
This happens since excess weight may increase the risk for many health problems, including:
high blood sugar during pregnancy;
type 2 diabetes;
kidney disease;
high blood pressure (hypertension);
fatty liver disease;
osteoarthritis;
sleep apnea;
certain types of cancer;
strokes;
heart disease.
List Of 10 Famous Fat Actors And Actresses:
#1 Melissa McCarthy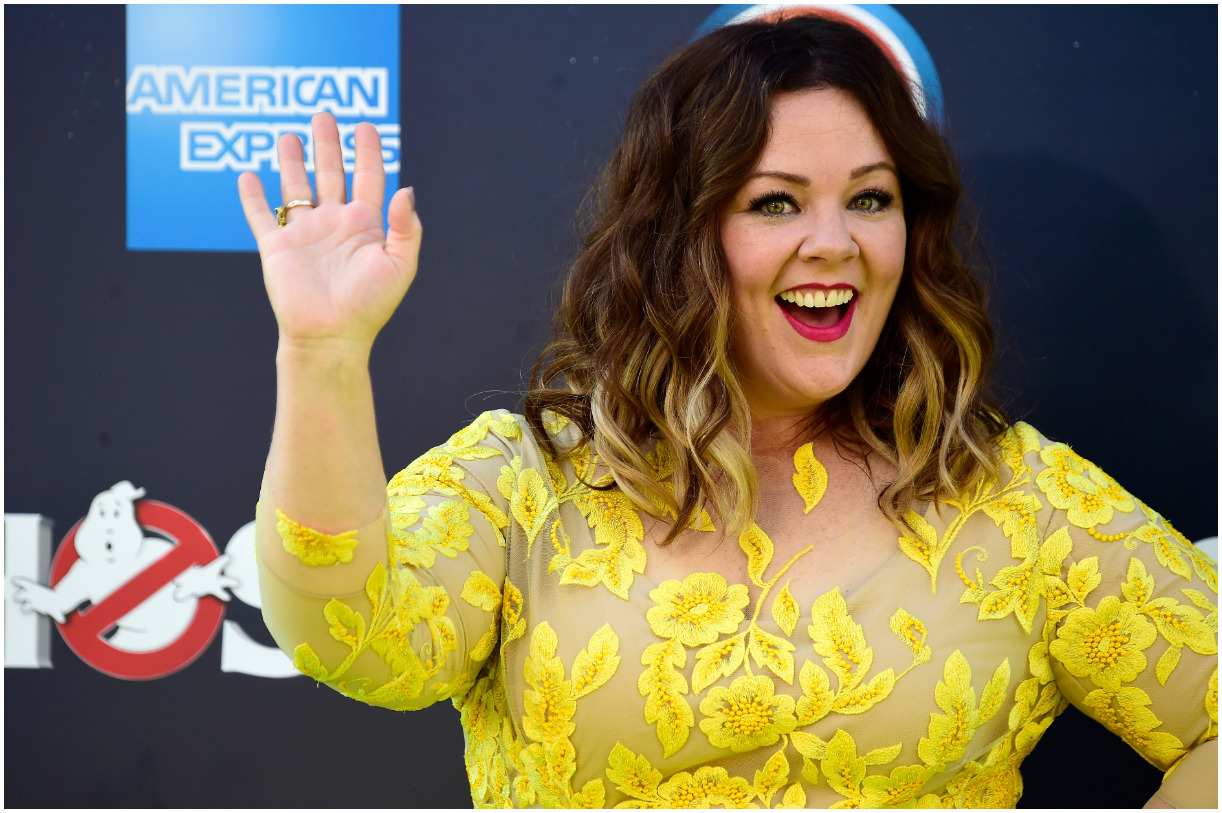 She is an American comedian, actress, writer, fashion designer, and producer who has featured multiple times in the annual rankings of the highest-paid actresses in the world.
On May 19, 2015, Melissa received a star on the Hollywood Walk of Fame at 6927 Hollywood Boulevard in Hollywood, California.
In 2016, she was named by Time as one of the 100 most influential people in the world.
McCarthy attended and graduated from St. Francis Academy in Joliet, Illinois.
Moreover, Melissa has received nominations for two Golden Globe Awards and two Academy Awards and is the recipient of several accolades, including two Primetime Emmy Awards.
McCarthy told Refinery29;
"I have [lost weight], but I'll be back again. I'll be up, I'll be down, probably for the rest of my life."
Melissa later added:
"The thing is, if that is the most interesting thing about me, I need to go have a lavender farm in Minnesota and give this up. There has to be something more."
#2 Rebel Wilson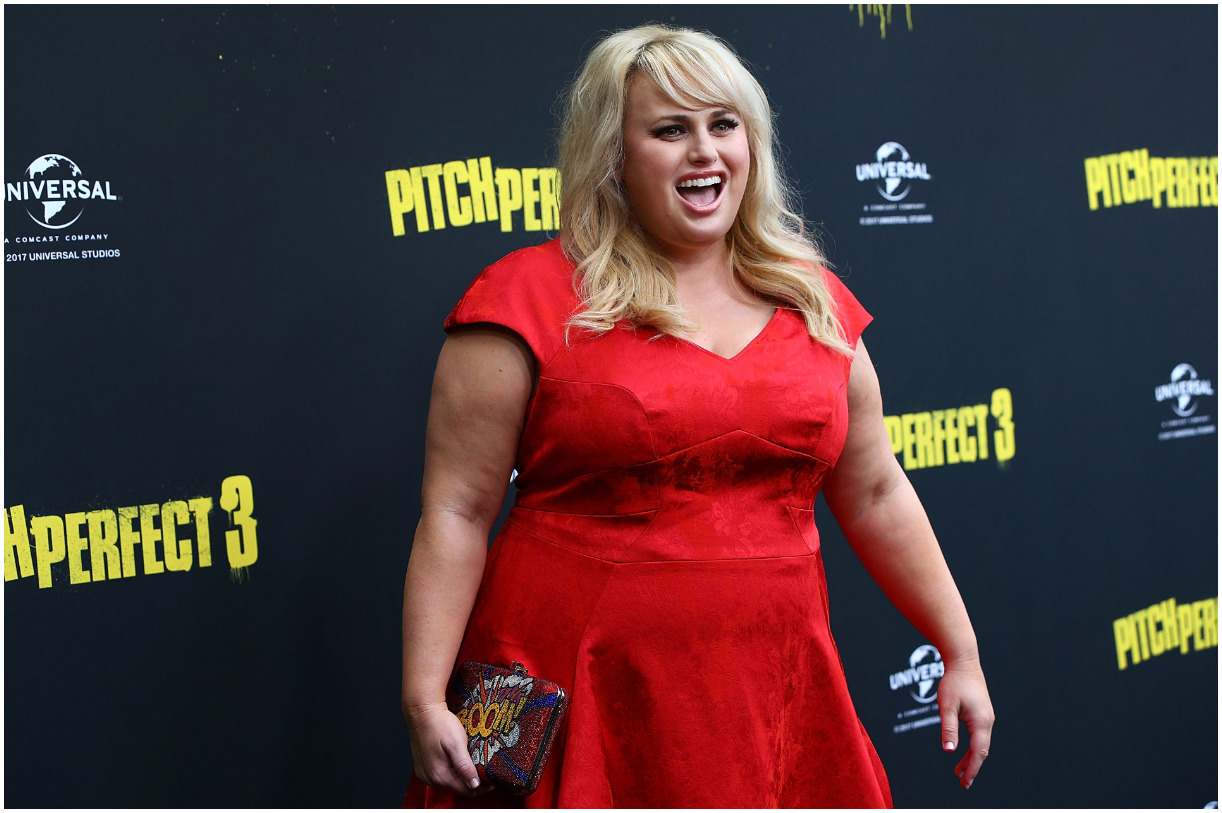 She is an Australian writer, actress, and producer who appeared as Toula on the sketch comedy series The Wedge and the Special Broadcasting Service comedy series Pizza.
Wilson says getting fat led to her Hollywood success:
"I was like, 'oh, that girl's getting a lot of laughs, a lot easier than me. What is it?' Because I don't think there's much difference in talent."
Rebel continued:
"And I remember distinctly thinking, 'I think it's because she's fatter'. And then, I don't know if it was mega-conscious, but I thought, 'how can I get more laughs? Maybe if I was a bit fatter…' And then suddenly I was fatter and doing comedy."
#3 Jorge Garcia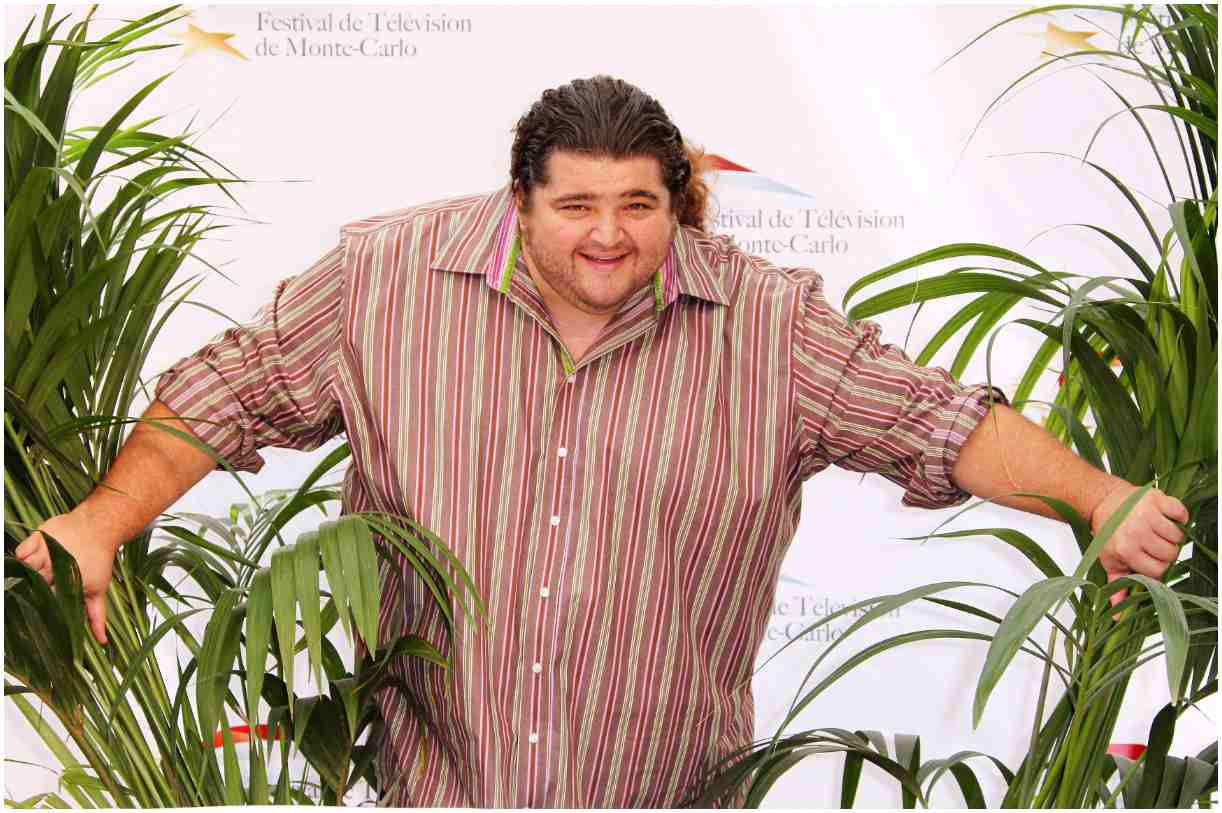 He is an American comedian and actor who is best known for his portrayal of Hugo "Hurley" Reyes in the television series Lost from 2004 to 2010.
Jorge first came to public attention with his performance as Hector Lopez on the television show Becker.
According to The National Enquirer, Garcia is reportedly tipping the scales at 400 lbs and exposing himself to such weight-related health problems as – heart disease and type 2 diabetes mellitus, which could ultimately cause a heart attack.
#4 Jonah Hill
He is a writer and actor who rose to fame through comedies like Superbad, before earning award nominations for roles in The Wolf of Wall Street and Moneyball.
During a chat on "The Ellen DeGeneres Show," Hill said:
"I became famous in my late teens and then spent most of my young adult life listening to people say that I was fat and gross and unattractive."
READ MORE: Famous Tuba Players
#5 John Goodman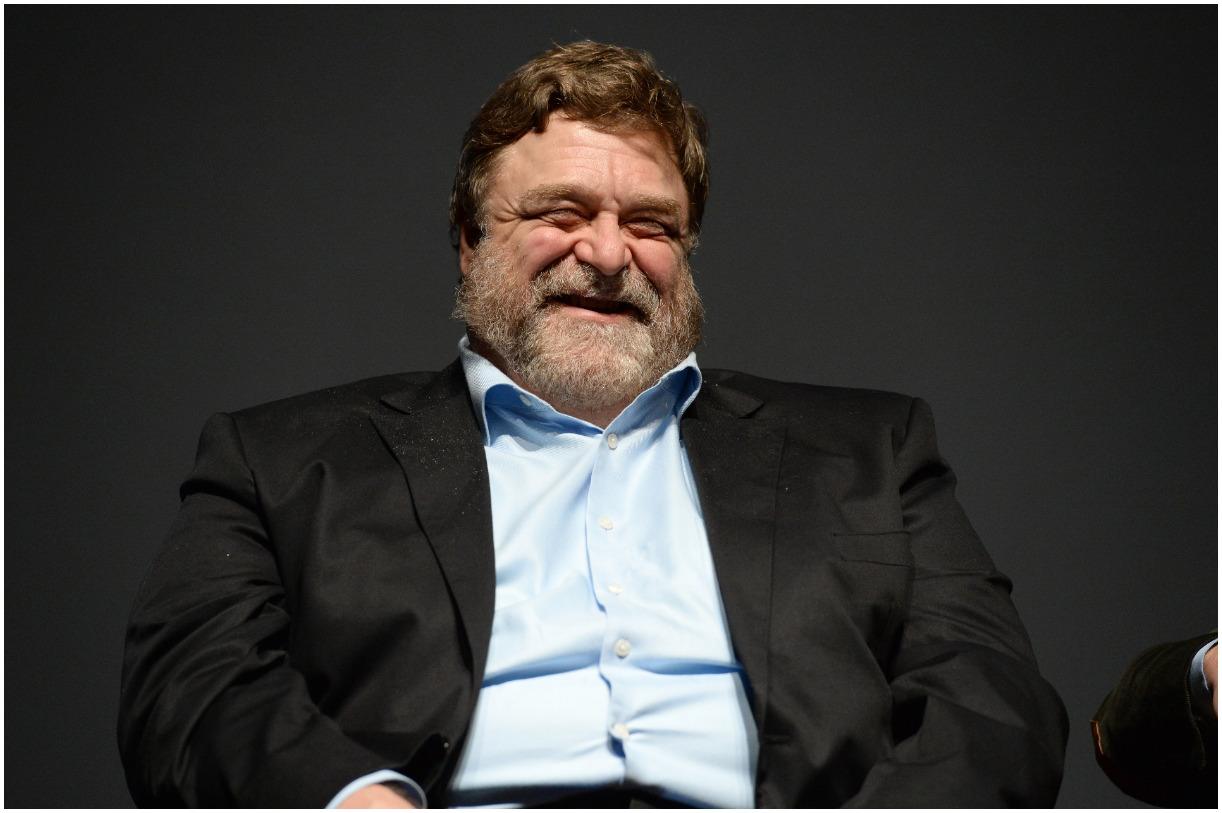 He is an American actor that had many roles in animated films, including:
Monsters University (2013);
Monsters, Inc. (2001);
The Emperor's New Groove (2000).
Also, Goodman is a regular collaborator with the Coen brothers on films like:
Inside Llewyn Davis (2013);
O Brother, Where Art Thou? (2000);
The Big Lebowski (1998);
Barton Fink (1991);
Raising Arizona (1987).
Early in his career, Goodman was known for playing Dan Conner on the ABC TV series Roseanne (1988–1997; 2018).
READ MORE: Famous Telecaster Players
But along with having a big career, John also has a large frame, weighing in around 400 pounds. Goodman told ABC that he decided to take control of his life, and he never looked back. He declared:
"I just got tired, sick and tired of looking at myself."
Goodman later added:
"You're shaving in the mirror and you don't want to look at yourself. It gets dangerous."
#6 Daniel Stewart Sherman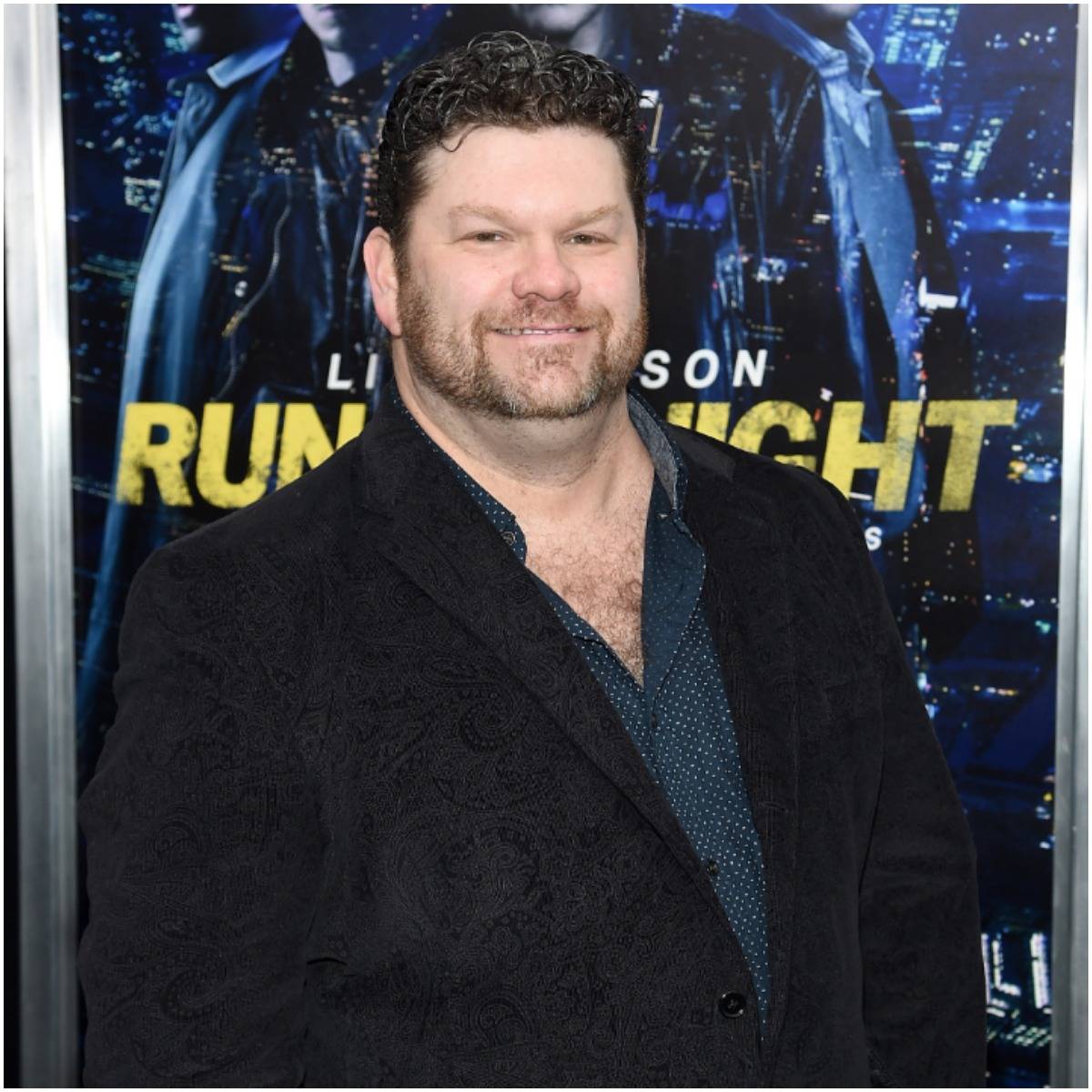 He is an American actor who portrayed Mario Pepper on Gotham. Daniel also performed in Boy Wonder, Night Run, and Le come back.
READ MORE: Famous WNBA Players
#7 William Hootkins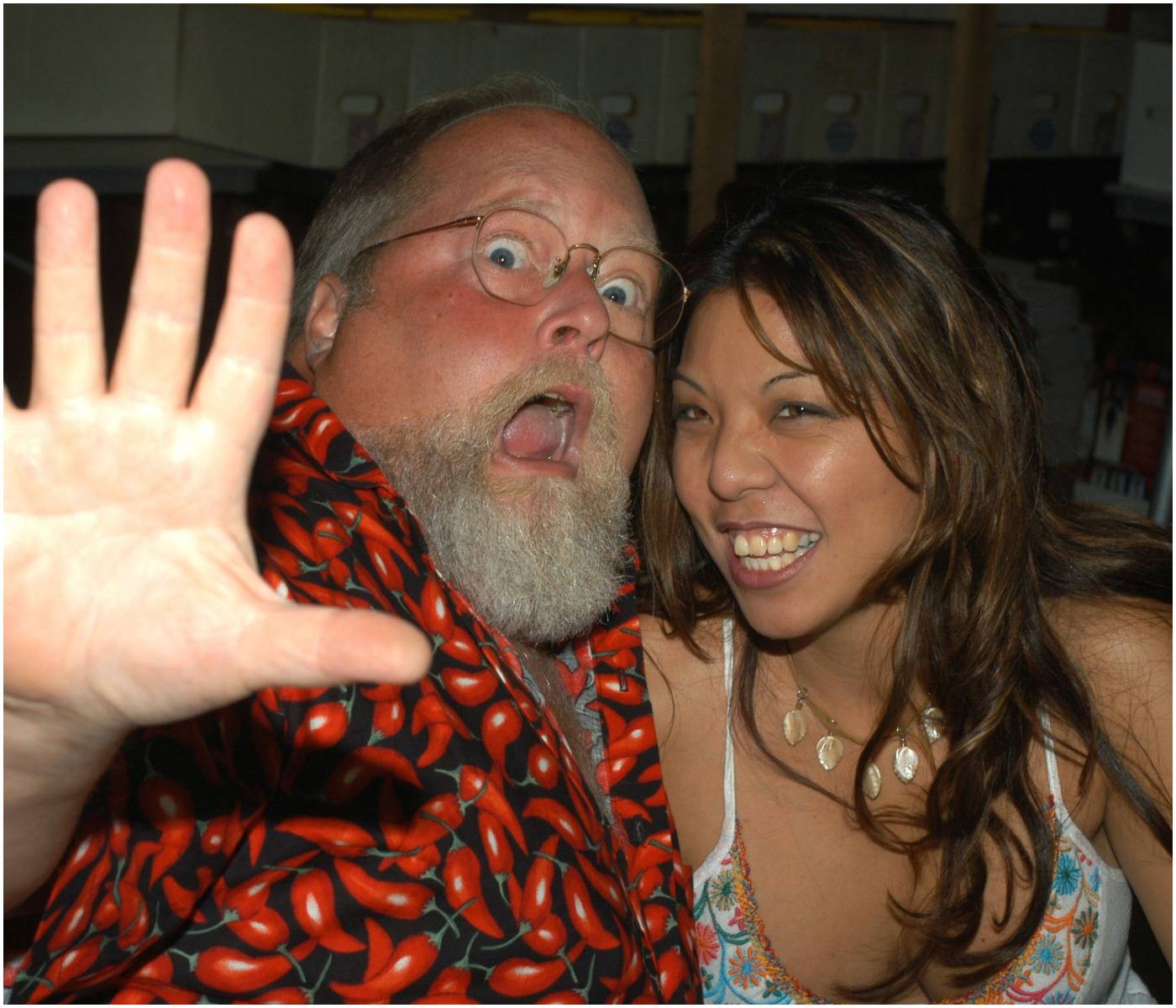 He was an American character actor who made appearances in films such as Raiders of the Lost Ark and Tim Burton's Batman.
Hootkins moved to the United Kingdom after his friend John Lithgow recommended that he go there.
William portrayed Fatty Arbuckle in Ken Russell's infamous 1977 flop Valentino and played Hans Zarkov's assistant in the 1980 Flash Gordon.
He studied Chinese linguistics and astrophysics while attending Princeton University in Princeton, New Jersey.
Additionally, Hootkins had significant roles in films such as:
Hear My Song (1991);
Like Father, Like Santa (as Santa Claus);
Hardware (1990).
He was originally slated to play the role of Dennis Nedry in 1993's Jurassic Park; however, he was replaced after Spielberg saw Wayne Knight's performance in Basic Instinct.
William is best known for supporting roles in Hollywood blockbusters such as Raiders of the Lost Ark, Star Wars, and Batman.
READ MORE: Famous Cello Players
#8 K. Trevor Wilson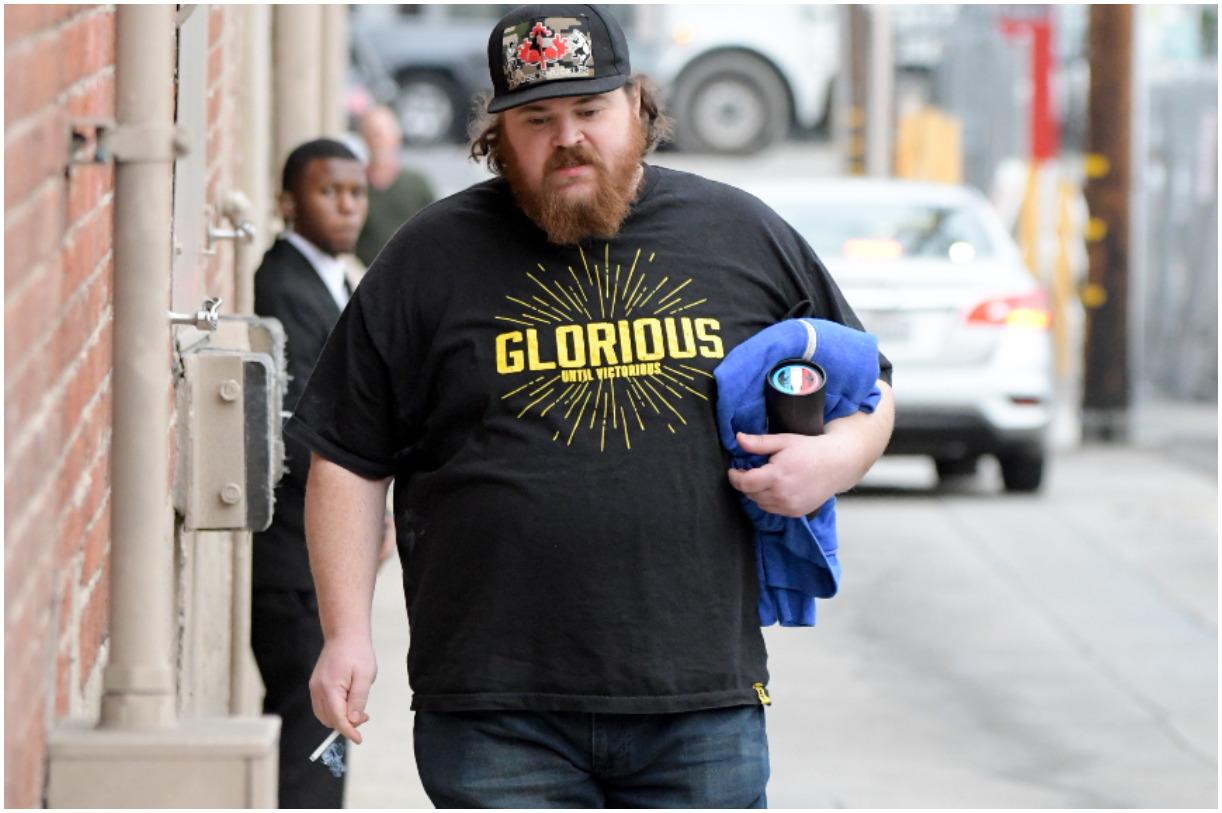 He is a Canadian writer, comedian, and actor. In 2017, his first special, Bigger in Person, debuted on The Comedy Network.
His debut album SexCop Fire Penis won Best Taped Live Performance at the 2015 Canadian Comedy Awards and reached the top of the iTunes Comedy Charts.
Wilson grew up in Toronto, Ontario, and is best known as the character Squirrely Dan in "Letterkenny."
READ MORE: Famous Argentinian Soccer Players
#9 Kathy Bates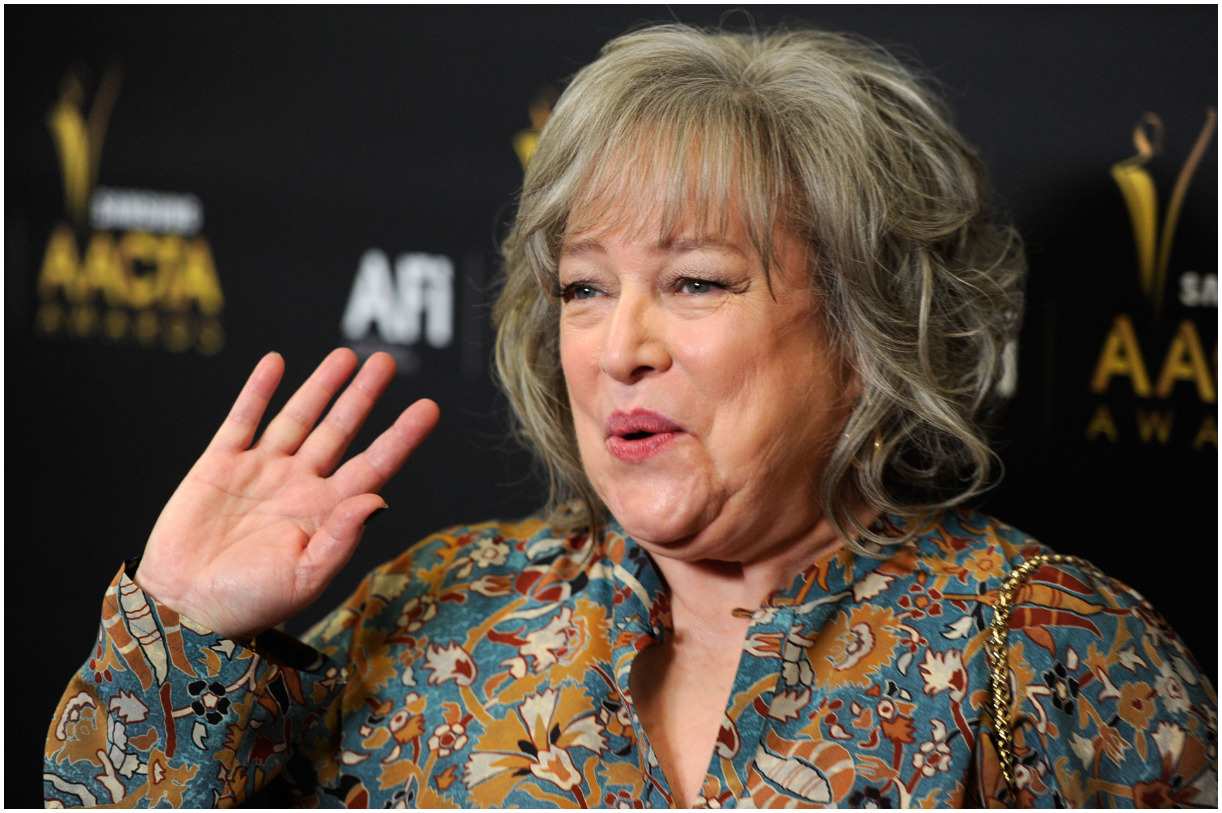 She is an American actress and director, and the recipient of:
two BAFTA nominations;
three American Comedy Awards;
two Screen Actors Guild Awards;
two Golden Globes.
Bates received her 2nd and 3rd Academy Award nominations for Primary Colors (1998) and About Schmidt (2002) in the category of Best Supporting Actress.
For her portrayal of Annie Wilkes in the 1990 film Misery, Kathy won the Academy Award for Best Actress.
She began her career on the stage, and for her performance, Bates was nominated for the Tony Award for Best Lead Actress in a Play in 1983.
READ MORE: Famous Swedish Actors
#10 Kevin James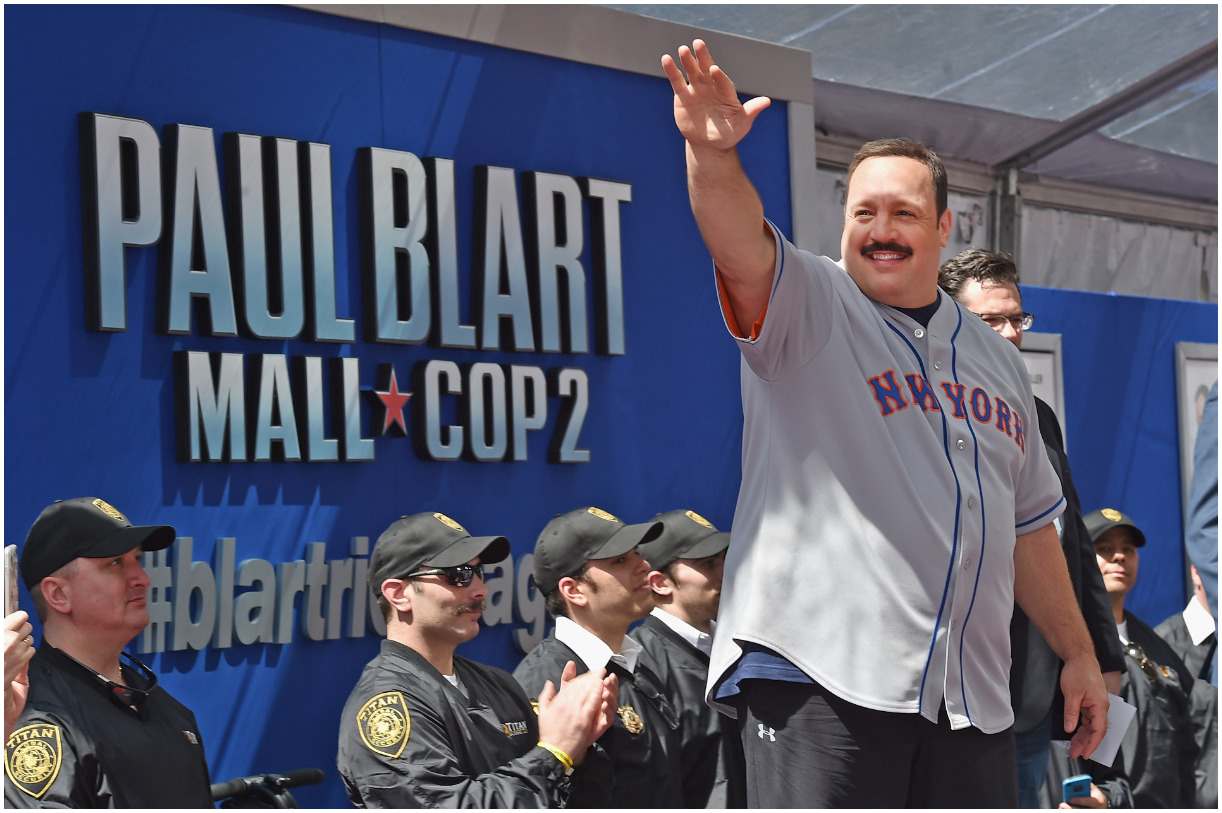 He is an American comedian, actor, film producer, and screenwriter. From 2016-to 2018, James starred in the CBS sitcom, "Kevin Can Wait." He performed with Adam Sandler in Sandy Wexler in 2017.
Kevin has also done voice work for the Hotel Transylvania film series, Barnyard and Monster House. In addition, Kevin has appeared in the films Hubie Halloween (2020), I Now Pronounce You Chuck and Larry (2007), Hitch (2005), Grown Ups (2010), Paul Blart: Mall Cop (2009), Here Comes the Boom (2012), Zookeeper (2011), and Pixels (2015).
But, James is best known as Doug Heffernan on the CBS sitcom The King of Queens (1998–2007).
READ THIS NEXT: Famous Blonde Actors
References

https://www.imdb.com/name/nm0416673/
http://www.kevinjames.com/