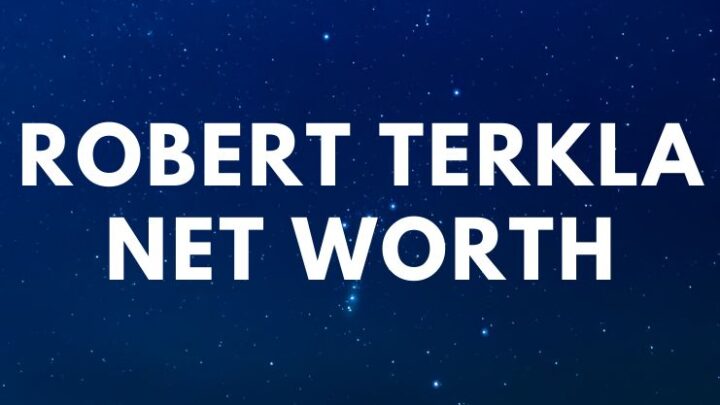 Robert Terkla is a former U.S. Army military who was sent on deployment to Kirkuk, Iraq, in 2008.
He now serves as the President of UMG Events LLC and has a popular YouTube channel called "LunkersTV."
Biography & Military Career
He was born in Fort Worth, TX, on Tuesday, September 26, 1989.
Terkla joined the US Army as an 11 Bravo (11B) in 2008. At first, he was assigned to the first and 30th as an infantryman. He was sent out on a deployment to Kirkuk, Iraq.
In 2014, Robert was medically discharged. But, he had no intention to leave the military when he was medically discharged due to the fact that he was living his dream, one which was grounded in a lifelong passion for the outdoors, including fishing and hunting.
READ MORE: Lydia Elise Millen Net Worth
YouTube
Currently, Robert is a popular Youtuber with his channel name "Lunkers TV," having videos about hunting and fishing, including instruction, tips, and footage of his fishing and hunting excursions.
He holds about 1.87 million subscribers on his channel and views above 319 million. Lunkers TV was created on Aug 5, 2015.
Terkla really sets himself apart from other similar YouTube channels with an ongoing "series" called Military Mondays, where Robert utilizes his YouTube channel to talk about some serious stuff from his military days as both an outlet for fellow veterans and himself.
His most popular video is called – "Bowfishing in a SHALLOW CREEK!!" The video has more than 5.9 million views, and it was published on Jun 1, 2017.
His second most popular video is titled – "The First Time I Kil### Someone." The video was published on Oct 10, 2016, and it has over 5.8 million views.
Instagram
Robert Terkla shares his fishing excursions on Instagram, where he has amassed over 677k followers and growing.
Wife
In January of 2011, Robert Terkla married his wife, Sarah Terkla. She has over 72.6k followers on Instagram.
The couple divorced in 2020. "We did get a divorce; it has nothing to do with YouTube…it had nothing to do with money… mid-life crises," Terkla said in an October 2020 video.
He also said: "I gave Sarah the house."
On Instagram, Robert explained: "We just grew apart is all, and that's all y'all really need to know."
READ MORE: Legend of Nascar – Linda Vaughn
Children
The couple has a daughter named Avery.
"Thank God I have this beautiful girl in my life," Robert said in November 2020 while he holds his daughter in his arms.
Books
On September 10, 2018, he published – "Never Fear Anything: My Untold Story As A Sniper In Our Nations Longest War."
This book leads the readers through his struggles to operate covertly behind enemy lines attached to Navy SEALs in Afghanistan and find a life purpose.
In August 2020, Terkla released another book titled – "Earned: My Journey to becoming a Hunter of Man."
Quotes
"I'm excited to fish next year."
"Cracker Barrel has the best pancakes on the planet."
READ MORE: 'NCIS' Showrunner, Dies at 50
"Don't worry, I will run for President."
"I have seen how powerful we are when it comes to war, and we had our hands seriously tied. I couldn't imagine if it was all out let loose."
"I would rather be kil### protecting my freedom then to sit on the sideline like a coward. I would assume you have sat on the sideline the last 15 years or so?"
"Random thought a day after, but I found it funny last night that there were people celebrating the 4th somewhere that don't believe we should have guns."
"I just kicked a ball. It bounced off a tree and hit my right in my face. My dogs will be the only ones to have ever seen it."
READ MORE: Dr. Darren Naugles Net Worth
Trivia
Robert currently resides in Fort Worth, TX.
In 2014, Robert Terkla bought a small part of a gaming company called UMG Media to take one of the largest eSports space players.
In one year, the company's financial profit rose around 30 times. In the present day, they rival MLG and are a driving force in the gaming industry.
Currently, Robert serves as the President/Board Member of the company. "I own an alright chunk of this company that is involved in a crazy industry," he said.
READ MORE: BuzzFeed Star Quinta Brunson Joins CW Drama Pilot
Robert Terkla – Net Worth
Terkla earns most of his money from his gaming company, called UMG Media. In addition, he earns a good amount of money from advertisements on his YouTube channel. So far, his channel has around 319 million views.
However, earnings on this platform depend on many factors, including:
video length;
viewer location;
audience retention;
video topic.
Keeping all these factors in mind, ads on his channel earned him around $700,000.
Moreover, Robert has an Instagram account that has more than 701,000 followers. On account of this caliber, Terkla can receive sponsorship in the form of paid posts averaging $7.5k per post.
In addition, he earns some money from selling his books on Amazon as well as selling merch on his website. Therefore, Robert Terkla has an estimated net worth of $1.5 million.
READ THIS NEXT: Drag Race's Katya throws shade at RuPaul