What is Sammy Hagar's net worth?
Introduction
Sammy Hagar (birth name – Samuel Roy Hagar), nicknamed – The Red Rocker, is an American professional rock and roller, tequila connoisseur, gourmet chef, vintage car collector, and restaurant owner, who replaced David Lee Roth as the lead singer of rock band Van Halen.
Biography
Hagar was born on October 13, 1947, in Monterey, California, USA.
He is of Italian and Irish descent.
His father was a boxer but also worked in a steel mill.
Sammy spent most of his childhood in Fontana, California.
Hagar fronted his first band, the Fabulous Castilles, at the age of 14.
He graduated from Fontana High School.
In the 1970s, Sammy first came to prominence with the hard rock band "Montrose." The group disbanded in early 1977.
Hagar next became a member of the Justice Brothers, along with drummer David Lauser, bassist Jeff Nicholson, keyboardist Al Shane, and guitarist Bob Anglin.
At about the same time, Sammy began a solo touring and recording career.
From 1983 to 1984, he was part of a band, named HSAS (Hagar Schon Aaronson Shrieve). Other members of the band are drummer Michael Shrieve, bassist Kenny Aaronson, and lead guitarist Neal Schon.
During the time they were active, HSAS released a semi-live album called – "Through the Fire."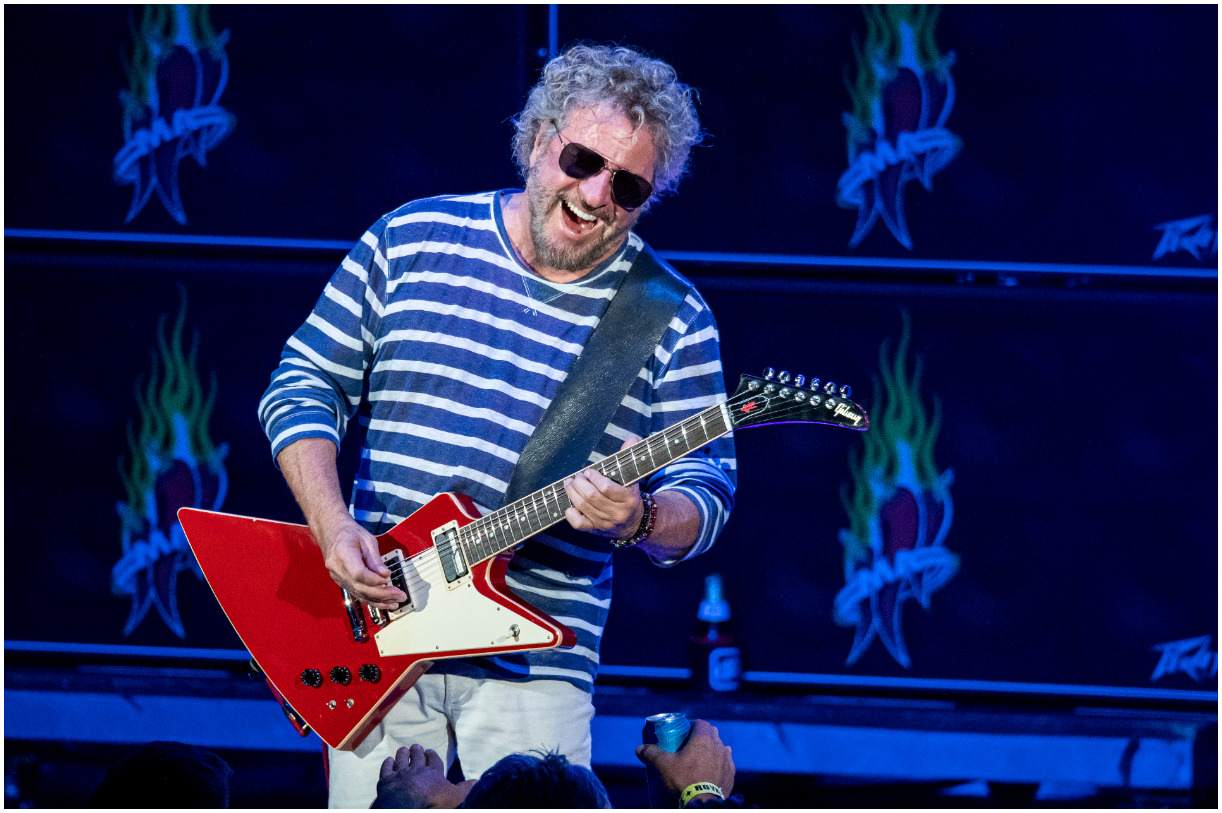 In 1985, Sammy replaced Roth in Van Halen.
In 1987, his single "Give to Live" from I Never Said Goodbye reached the #1 hit on the Billboard Album Rock Tracks.
In 1996, Hagar left Van Halen.
In 2003, Sammy reunited with Van Halen for a worldwide tour. In 2004, Van Halen released its second greatest hits collection, entitled – "The Best of Both Worlds." In the following year, Sammy again left the band.
In 2007, Hagar was elected into the Rock and Roll Hall of Fame.
In 2008, he formed Chickenfoot with guitar virtuoso Joe Satriani, Red Hot Chili Peppers drummer Chad Smith, and Michael Anthony.
In 2011, Hagar released his autobiography, titled – "Red: My Uncensored Life in Rock."
In 2014, he formed The Circle, with drummer Jason Bonham, Waboritas guitarist Vic Johnson, and Michael Anthony.
Sammy released the cookbook "Are We Having Any Fun Yet? – The Cooking & Partying Handbook" in September 2015.
In the same year, he launched a radio show named – "Sammy Hagar's Top Rock Countdown."
In 2019, Hagar released his 18th album, "Space Between."
Wife
On November 3, 1968, Sammy Hagar married Betsy Berardi.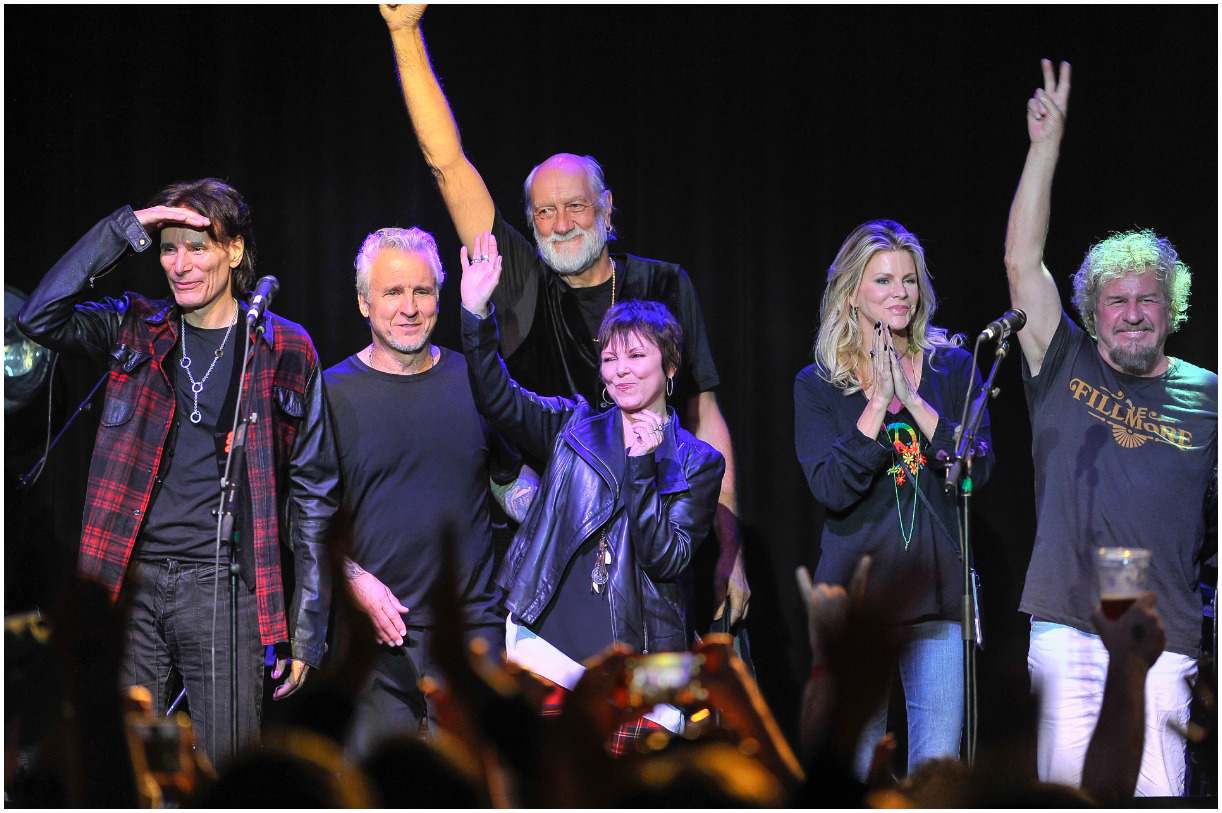 The two divorced in 1994. When asked if he thinks the marriage was a failure, he responded:
"No. The marriage was not a failure. It was 23 years."
Sammy went on to say:
"That's quite a bit for a rock'n'roll guy."
On November 29, 1995, Hagar married Kari Karte.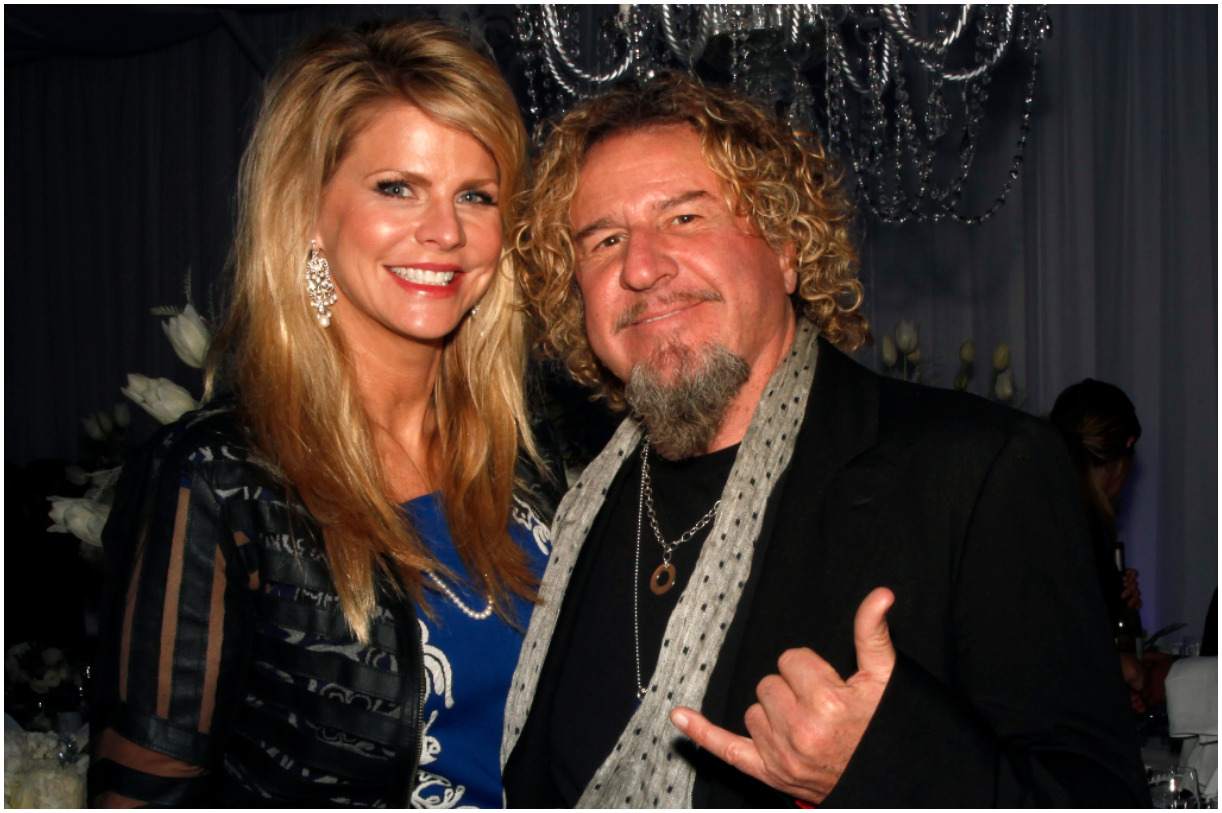 Children
Sammy has two children with Betsy (Andrew and Aaron).
In addition, Hagar has two more children with his second wife, named Samantha and Kama.
Height
Hagar is 5 ft 10 in (178 cm) tall.
Quotes
"Rock n' roll stinks without fun."
"All these big corporate guys that are billionaires to begin with, ripping off their employees."
READ MORE: Who is IceJJFish's girlfriend?
"It's hard at my age for as long as I have been doing this to go out and just do a show."
Trivia
When asked by Rolling Stone about the best and worst parts of success, Hagar replied:
"The best part is that you get to live your dream."
Sammy continued:
"The only downside – maybe – is that someday you're not as relevant as you were."
He donated $100,000 for the UCSF Benioff Children's Hospital in San Francisco.
Other famous rock musicians are Donnie Iris, Nikki Sixx, and Charlie Starr.
Sammy Hagar – Net Worth
Hagar earned most of his wealth from being the lead singer of two rock bands – Van Halen and Montrose.
In addition, he has his own TV show on AXS TV "Rock & Roll Road Trip with Sammy Hagar."
Sammy is also a partner or owner of eight restaurants.
In 1996, Hagar founded the Cabo Wabo Tequila brand after he partnered with the Rivera family, a small Mexican Tequila maker who has been in operation since 1937.
READ MORE: Sawyer Fredericks Net Worth
Cabo Wabo Tequila has several products, including Cabo Uno, Cabo Wabo Blanco, Cabo Wabo Añejo, and Cabo Wabo Reposado. In 2006, the company sold over 140,000 cases. He said:
"When I created Cabo Wabo, I never dreamed that it would be received so well by my fans and people who really love good tequila."
In 2007, Hagar sold 80% of the Cabo Wabo tequila brand for $80million to Gruppo Campari.
Enzo Visone, CEO of Gruppo Campari, stated:
"Cabo Wabo is a strategic acquisition for Gruppo Campari as it significantly contributes to build our diverse portfolio of ultra premium brands in the United States."
In 2010, Gruppo Campari paid $11 million for the remaining 20% of Cabo Wabo Tequila.
In 2014, Hagar entered the rum business by founding Sammy's Beach Bar Rum. Sammy's Beach Bar Rum matures for about two years. In addition, the rum is made from the first pressing of virgin Maui sugar cane.
He brought Rick Springfield into his Beach Bar Rum business as a partner.
In 2009, Sammy bought his Lake Arrowhead estate property roughly for $2.3 million. The house features a living room anchored by a limestone fireplace, a family room, a formal dining room, a two-island kitchen, and beamed ceilings.
In March 2018, he sold his home in Maui's Haiku area for $3.1 million.
Therefore, American singer Sammy Hagar has an estimated net worth of $140 million.
READ THIS NEXT: Who is Cari Fletcher's girlfriend?