Keemstar (real name – Daniel Keem) is an American online news reporter best known for producing video content for the YouTube channel, DramaAlert.
Biography
He was born on March 8, 1982, in Buffalo, New York, USA.
Keem is of Dutch, German, and Italian descent.
In 2008, Daniel was featured on a streaming service where people battle against each other, called "Battlecam."
In 2009, he started his first YouTube channel, named "XDJKEEMSTAR." The channel got taken down in January 2013.
In 2011, Daniel served as the PR and Marketer of FortressCraft, a video game produced by British indie developer, Projector Games. "FortressCraft is an obvious attempt to just take something popular and clone it as closely as possible," said Swedish video game programmer Markus Persson.
On June 16, 2014, the YouTube channel DramaAlert was created. It has over 5.65 million subscribers.
In the same year, Keem was nominated for a Shorty Award for Best Web Series.
He voted for Trump at the 2016 United States presidential election. "If u are American then u should respect our President," he tweeted in 2017. "Sure u can be critical of Trump, but so many of you are just plain disrespectful."
In October 2017, he released the song "Dollar in the Woods." As of October 2020, the song has over 10.5 million views on YouTube. Some of the lyrics of the song are:
"I found a dollar in the woods
And I'm feeling so good
Should I share it?
I guess I could?"
In 2018, Kemm and Skillshot Media (the esports division of Hi-Rez Studios) have partnered up to create a weekly Realm Royale tournament series that featured many famous streamers, including – Ben "DrLupo" Lupo, JoshOGJack "CouRage" Dunlop, NoahJ456, Summit1g, Michael "shroud" Grzesiek, and Tyler "Ninja" Belvins.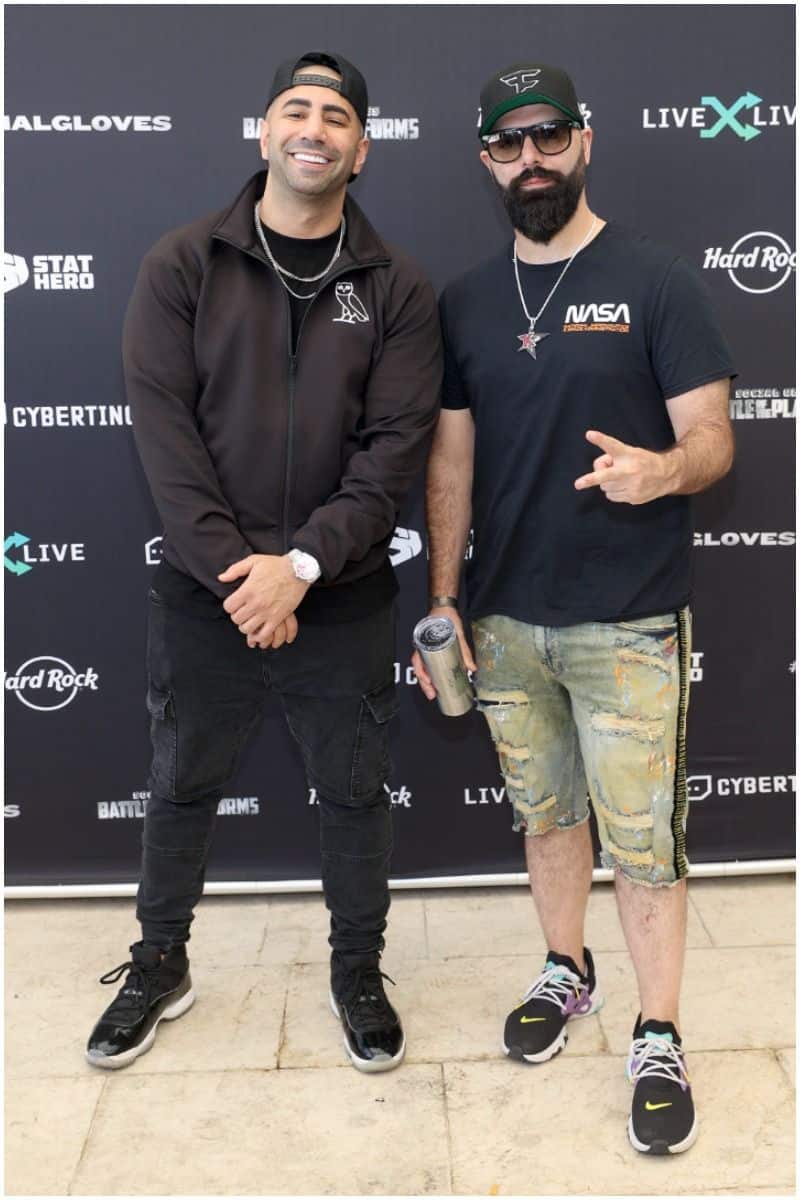 In October 2018, he criticized Philip DeFranco's involvement with the Betterhelp controversy."…major, major YouTubers promoting this service, getting 200 bucks for every depressed fan they can find," he said.
From 2017 to 2018, Daniel appeared in four episodes of the web series, My Virtual Escape.
From 2016 to 2019, he was the founder and co-host of the Baited! Podcast.
In January 2019, Keem tweeted a picture of Jake Paul's ex-girlfriend Erika Costell with the caption "Eugenia Cooney 2019."
"Still body shaming in 2019?" responded Jake Paul several hours later. He added: "This girl is drop-dead gorgeous regardless if we're together or not."
Daniel also faced some criticism for his behavior at the time of Etika's suicide in June 2019. But, Etika's mother defended amidst the controversy.
In June 2019, he started Minecraft Mondays, a Minecraft tournament that featured BastiGHG, James Charles, JackSucksAtLife, Skeppy, Technoblade, DanTDM, and PewDiePie.
In March 2020, Romeo Lacoste filed a lawsuit against Keem for $3.5 million over the defamation of his character.
In June 2020, Daniel revealed that he has won the lawsuit filed against him by Lacoste. "I won the Lawsuit & now he will have to pay my legal fees," he tweeted.
On March 16, 2020, he started a podcast called "Moms Basement" with co-hosts Colossal is Crazy and FaZe Banks.
On May 19, 2020, Ethan Klein published a 46-minute video ("Content Nuke") about Daniel. On May 20, Kemm released a video entitled "H3H3 lies." In the video, Daniel confirmed in a response to Ethan's video that he walked away from his sponsor G Fuel.
On May 24, he published his second response video to H3H3, entitled "Ethan Klein Detached from Reality! – H3H3." In the video, he criticized Ethan for his own comments made about YouTuber Patrice Wilson and the Catholic Church.
In July 2020, Daniel posted a tweet where he rated streamer Imane 'Pokimane' Anys a 2 out of 10. He later tweeted: "Oops I was way off. Her birthday is May 14th… not Feb 10th."
In August 2020, it was reported that Keem is suing Klein for allegedly costing him $500k in damages. "He's cost me about close to half a million dollars in damages," Keemstar said in a video. He added: "I am gonna wait until the last day, and then I am literally gonna take the Teddy Fresh [a clothing brand made by Ethan and Hila Klein] away."
In October 2021, Daniel announced his plan to retire from YouTube in March 2022.
Wife/Girlfriend
Keemstar is not married.
He tweeted in 2015 – "Why does everyone say I have a wife? Marriage is for morons." In 2017, Daniel posted a picture of his girlfriend and daughter on Twitter.
Children
Keem has a daughter named Mia.
"Really proud of my daughter. She's started a TikTok 6 weeks ago," he tweeted in June 2020. Daniel added: "She makes cartoon animations for her videos."
Height
5′ 8″ (1.73 m)
Keemstar – Net Worth
Daniel earns most of his wealth from YouTube and sponsors. In 2020, he lost an important sponsor, G Fuel. Keem is also a co-host of Mom's Basement podcast.
He merch on keemstar.com.
Therefore, American YouTuber Keemstar has an estimated net worth of $2.5 million.
Featured image credit – https://commons.wikimedia.org/wiki/File:KeemstarColdOnes2020.jpg
READ THIS NEXT: Who is Scotty Sire?