Ryan Henry is a Chicago-based tattoo artist who is the owner of the tattoo shop 9Mag.
Henry gained fame after he had become the star of the VH1 reality series spin-off Black Ink Crew: Chicago.
Biography
Henry was born on May 27, 1986, in the USA, to Loni Henry and Keith Henry.
He has two sisters, Jill Henry and Nova Henry.
Henry went to Thornwood High School.
Sister & Niece Murdered
On January 24, 2009, his sister (Nova Henry) and her 10-month-old daughter Ava were found dead in Nova's Chicago apartment.
Nova Henry was the ex-girlfriend of Eddy Curry, a former professional basketball player who played a total of 11 NBA seasons with the Miami Heat, Knicks, and the Bulls.
Nova and her baby daughter were killed by Frederick Goings, an attorney she hired and reportedly became romantically involved with.
Noah Henry, Nova's son, was found hiding under a blanket on a couch in the living room during the incident. He was not injured.
Their bodies were discovered by Nova's mother, Yolan Henry, and her boyfriend. Noah told Yolan:
"Frederick hurt mommy."
Frederick was arrested at a Comfort Inn in Indiana shortly after the bodies of Nova and Ava were found. The gun that he used to kill Nova and her daughter was found in his car.
Goings was sentenced to life in prison. At his sentencing hearing, Yolan said:
"She was tangled in the web of this heinous man. She was a beautiful, smart woman."
Yolan added:
"You robbed her son of his mother forever."
9Mag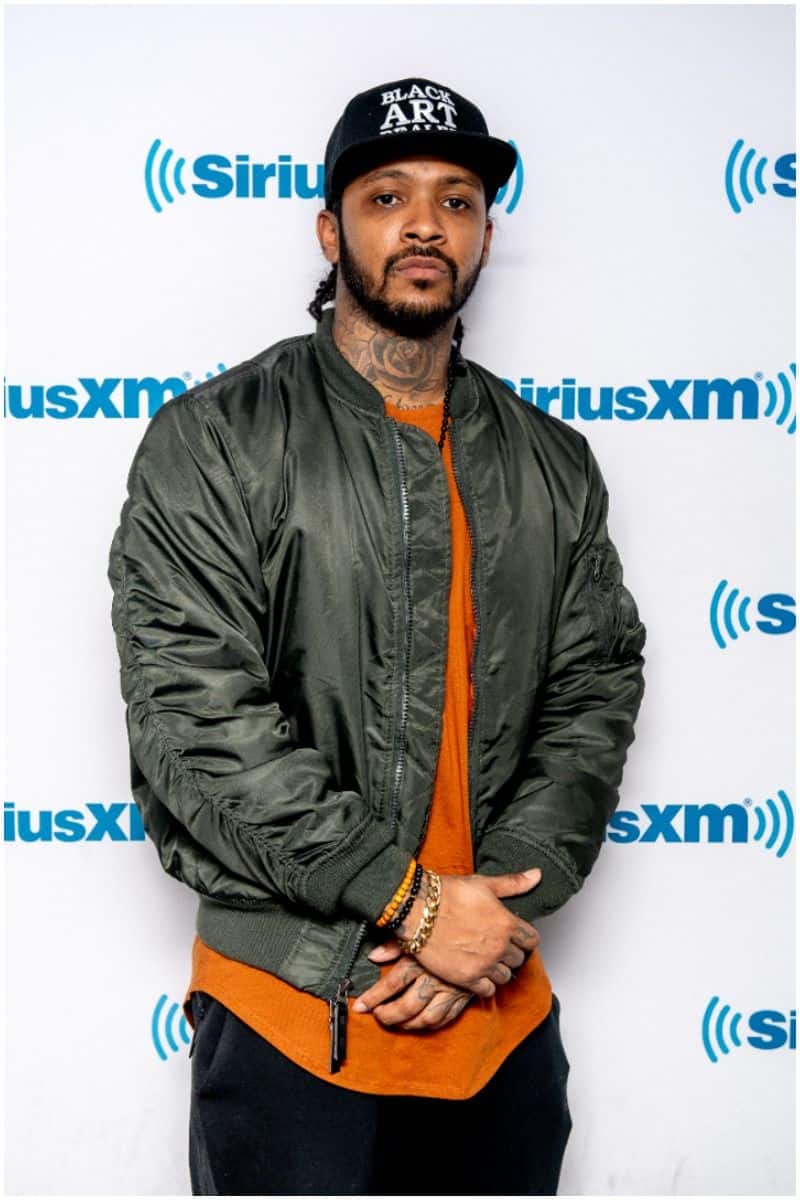 After discovering his love of artistry and tattooing, Nova encouraged Henry to open his own shop.
In 2013, he opened his own tattoo shop in Chicago, called 9Mag.
Moreover, he founded the 9MAG Foundation with the goal to help those in need, particularly children and women in shelters.
Black Ink Crew: Chicago
Ryan stars in Black Ink Crew: Chicago, a reality show that chronicles the staff drama and daily operations at Henry's tattoo shop – 9MAG.
During an interview, Henry said:
"I didn't want to do television, but I had to think about everyone I work with. It was about expanding them."
Ryan went on to say:
"If I put these people in a shop to create opportunities to expand, how selfish would I be to deny them this high level of exposure and expansion to be on a TV show."
He continued:
"It was about growing everyone."
Girlfriend
Ryan was in a relationship with his high school sweetheart, Rachel Leigh.
Note – In 2012, Leigh graduated from the International Academy of Design & Technology, Chicago. Currently, she is an entrepreneur and businesswoman who founded the luxury nail lacquer company called "Pear Nova."
At the end of 2017, the two broke up after Leigh found out that Henry had an affair with Kat Jackson, a highly sought-after tattoo artist as well as a co-star of Black Ink Crew.
Some of Jackson's clients include rapper Young M.A. and Super Bowl Champion Shane Ray.
Henry said that his affair with Kat was a mistake. In addition, Ryan said that nothing physical ever happened between them. He said in his confessional during season 5 of Black Ink Crew: Chicago:
"What happened between me and Kat, that was a mistake."
Ryan later added:
"But if Rachel don't wanna forgive me, she not gon' forgive me."
After their break-up, Leigh had a relationship with R&B singer Jeremih. During their relationship, Rachel became pregnant.
Leigh talked about her relationship with Henry:
"Ryan was my high school sweetheart. I thought me and Ryan would be together forever, but I found out Ryan was cheating."
Rachel continued:
"I immediately started dating somebody else to get him off of my mind. It worked. He is a signed artist."
She added:
"And then I ended up getting pregnant."
Later, Henry and Leigh got back together, and he accepted the baby as his own.
Rachel said about the situation:
"Ryan stepped up to the plate. Ryan is not the birth father, but that's definitely his daddy."
At the start of 2019, the two broke up again.
Henry said:
"Rachel and I have been together on and off since high school. I tried what I thought was my hardest to make it work."
He went on to say:
"But when you're putting toxic s#### into your relationship all you really doing is making each other suffer more."
Currently, they are both running businesses out of the same building.
READ MORE: Who is Lauren Riihimaki's boyfriend?
Children
Ryan and Leigh have a son (Mason) together who was born on the 2nd of September 2007.
Quotes
"I think the best part about tattooing is that we get to help people with closure, and you put people in a different spirit."
"If I allow people to continue to run over me as I did before, which I had been comfortable doing, I would have never gotten to the level of business where I am now."
READ MORE: AzzyLand Net Worth
Trivia
Nicki Minaj appeared on Black Ink Crew: Chicago and asked Ryan to make a tattoo on her wrist.
In 2018, Henry appeared in an episode of the "Hip Hop Squares" TV series.
Other American celebrities are Tanner Fox, Kelly Dodd, Steven Gundry, and Brian Kibler.
Ryan Henry – Net Worth
Henry earns most of his wealth from running his tattoo shop – 9Mag.
In addition, Ryan makes money from starring in the reality series Black Ink Crew: Chicago.
Therefore, "Black Ink Crew: Chicago" star Ryan Henry has an estimated net worth of $1.5 million.
READ THIS NEXT: Who is Lana Rose?
References

https://rollingout.com/ryan-henry-of-black-ink-crew-chicago-on-9mag
https://bossip.com/bad-mama-jama-ryans-ex-girlfriend-rachel-leigh
https://hiphopwired.com/shows-history-includes-murder-of-eddy-currys